Austria – North Macedonia Prediction & Tip | EURO 2020 Betting Odds
Austria's national team will begin their tournament on Sunday, and the expectations of fans and the media do not seem to be like they used to be. The style of play under head coach Franco Foda appears rather unattractive and the latest results of the Austrian team gives an idea of what performance we can may expect during this European Championship 2021. Nevertheless, Austria is expected to beat North Macedonia in this match.
Hardheaded and fruitless
At the beginning of his career as a national coach, Franco Foda started out with remarkable results, including the defeat of Uruguay and Germany. Unfortunately, Foda was not able to ride the wave of success for too long and the performance quality of the Austrian squad decreased tremendously. Only few coaches are criticized for a pragmatic style of play as long as they are successful with their direction.
A recent example of this was Antonio Conte at Inter, who won Serie A with an extremely pragmatic approach. No one complained, given a scoring average of 2.39, that Inter put up a defensive bulwark, had very little possession, and scored most of their goals on the counterattack.
EURO 2020 Latest Match Betting Odds – Austria vs. North Macedonia

Sunday, Jun 14, 2021, 6 PM CET, Arena Națională (Bukarest)
---
Not much left of the counter-pressing
However, when success fails to materialize and the team's style of play is unattractive at the same time, one should not be surprised by criticism. There is not much left of Marcel Koller's attacking pressing and Foda has to put up with several reproaches at once.
On the one hand, the team boss still hasn't found the right position for David Alaba, on the other hand, the processes don't work well, especially in the offense, and the ÖFB eleven often seems bereft of ideas in the final third.
---
Best Sports Betting Sites for EURO 2021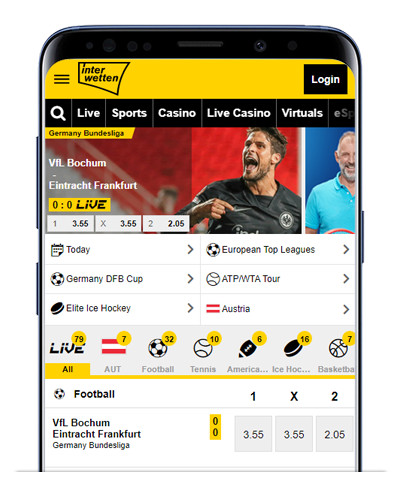 ---
They are enormously dependent on individual actions, as could be seen in the friendly against Slovakia. By running up Marko Arnautovic, and only by that, the Austrian team created more dangerous opportunities.
Unlike Marcel Koller, Franco Foda's selection wins far fewer balls in high zones of the pitch. The players seem as if they would like to play more intense pressing and counter-pressing, but are not allowed to.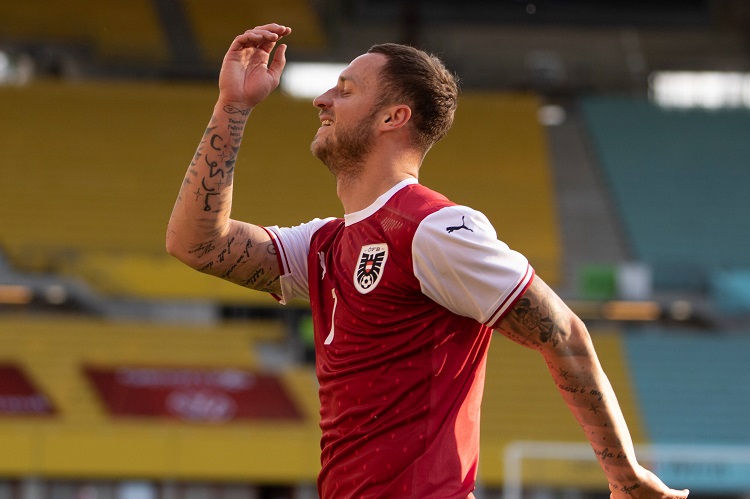 ---
There may still be hope for Austria
Although all the criticism, however, there is still hope that the Austrian team may exceed the low expectations for this European Championship. The team has numerous good legionnaires, who predominantly play important roles in the strong German Bundesliga.
David Alaba, Marcel Sabitzer and not-quite-fit players Marko Arnautovic and Konrad Laimer are exceptional footballers who would also be in the starting lineups of other top teams.
EURO 2020 Betting Odds: Tournament Bets Austria
| | |
| --- | --- |
| | → Bet now |
| Austria to win Group C | 6,50 |
| Austria to qualify from Group C | 1,40 |
| Austria to reach Quarterfinals | 4,50 |
| Austria to reach Semifinals | 12,0 |
| Austria to reach Final | 33,0 |
| Austria EURO 2020 Winners | 100 |
---
Defender Hinteregger is a rock on good days and with Daniel Bachmann, Franco Foda should have answered the goalkeeper question correctly. Perhaps the underdog role will do the Austrian national team some good, because the fact that a lot of euphoria does not lead to success alone was evident in the poor performance at the 2016 European Championship, when Coach Koller's highly praised team was largely disappointing.
Hardheadedness vs. Hardheadedness
Like Franco Foda, North Macedonia coach Igor Angelovski is also under criticism for pragmatism. Unlike in the case of Franco Foda, however, this pragmatism on Angelovski's part has a reason: despite some good individual players, Angelovski's team as a whole does not have the quality to conquer European soccer with a spectacular style of play.
Stole Dimitrievski, keeper at Rayo Vallecano, position in front of a three-man chain consisting of Darko Velkovski Egzon Bejtulai, Visar Musliu. All three players earn their money at smaller clubs and have relatively little experience at a high level. Ezgjan Alioski plays as a left wing-back, Stefan Ristovski comes in on the right and is far less prone to mistakes than his counterpart on the left.
EURO 2020 Betting Odds: Tournament Bets North Macedonia
| | |
| --- | --- |
| | → Bet now |
| North Macedonia to win Group C | 21,0 |
| North Macedonia to qualify from Group C | 3,50 |
| North Macedonia to get knocked out in Group Stage | 1,28 |
| North Macedonia to reach Quarterfinals | 15,0 |
| North Macedonia to reach Semifinals | 41,0 |
| North Macedonia to reach Final | 151 |
| North Macedonia EURO 2020 Winners | 501 |
---
In front of the defensive five-man backline, you'll find much more experience in northern Macedonia's squad, with Dinamo Zagreb captain Arijan Ademi plugging the holes in defensive midfield. Starting next to him could be box-to-box player Boban Nikolov, who is proving his high running rate at US Lecce. Watch out for eighth man Enis Bardhi, who plays for Levante and is responsible for the creative moments. Bardhi is also an excellent free kick taker, so Austria should avoid fouls around their own penalty area.
Hero of the Nation
Goran Pandev, attacker at CFC Genoa, will soon celebrate his 38th birthday just after the European Championship, but his veteran status hardly shows in his performance as he is still a very accurate striker. In 29 Serie A games, he scored seven goals and three assists for CFC Genoa. For his home country, he scored 36 times in 116 international matches.
In addition to the dribbling veteran, coach Angelovski has a choice of Mallorca striker Aleksandar Trajkovski, Larnaca legionnaire Ivan Trickovski or Eljif Elmas, who could be deployed at wing-back. Elmas is considered one of the northern Macedonians' biggest talents and has often come on as a wild card for his club Napoli this season.
EURO 2020 Betting Match Odds – Fixtures Group C
| | | | | | | |
| --- | --- | --- | --- | --- | --- | --- |
| Day | Time | Venue | Team 1- Team 2 | Win 1 | Draw | Win 2 |
| 13.6. | 18:00 | Bucuresti | Austria – North Macedonia | 1,63 | 3,70 | 6,25 |
| 13.6. | 21:00 | Amsterdam | Netherlands – Ukraine | 1,63 | 3,85 | 5,75 |
| 17.6. | 15:00 | Bucuresti | Ukraine – North Macedonia | 1,60 | 3,65 | 5,75 |
| 17.6. | 21:00 | Amsterdam | Netherlands – Austria | 1,55 | 4,00 | 5,50 |
| 21.6. | 18:00 | Amsterdam | North Macedonia – Netherlands | 15,0 | 6,25 | 1,20 |
| 21.6. | 18:00 | Bucuresti | Ukraine – Austria | 2,65 | 3,10 | 2,65 |
EURO 2020 Group C – Odds by Betsson
---
Betting tip: We should expect less than three goals
The Austrian national team is clearly the bookmakers odds-on-favorite in the match against North Macedonia and must win three points in this game, as the Netherlands and Ukraine are unpleasant opponents for the Foda eleven. However, Austrian fans should expect a game of patience as the opponent, Euro rookie is likely to stand very to make spaces tighter in order to hold against the more experienced Austrian squad.
Despite the five-man backline, coach Angelovski's team has problems when the opponent opens up the game wide on the offensive. However, since the Austrian national team did not score a single goal in the last three matches, we bet on a tough match, with not too many compelling opportunities. Therefore, we prefer an over/under bet and predict that less than 2.5 goals will be scored.