Belgium – Russia Prediction & Tip | EURO 2020 Betting Odds
As you can see on our EURO Roadmap, it is time to get ready for this tournaments top favorite Belgium, in the match against the Russian eleven. Belgium, who ranked 3rd at the 2018 World Cup is eager to get the tournament started while bagging 3 very important points. Downside for this match: one very important key player won't be able to run up for its team, which may change the entire dynamic of the upcoming game.
Belgium's first game without De Bruyne
Not only is Belgium considered being top favorite in the Group B, but chances are high to even go a step further and get the European Championship title of this years' tournament. Trainer Roberto Martinez, who is the head coach of the Belgium squad, can rely on many player "veterans", however as Vincent Kompany, former defense boss, who used to make a huge difference in major tournaments, is no longer part of the national team. In addition to Kompany, Marouane Fellaini and Mousa Dembele also resigned from the national team.
EURO 2020 Latest Match Betting Odds – Belgium vs. Russia
Sat, Jun 12, 2021, 9PM CET, Krestowski Stadium, Saint Petersburg
---
Furthermore, Martinez will also have to endure the first match of this tournament without Premier League Player of the year star Kevin De Bruyne, at least for the opening game against Russia, as he will have to undergo surgery after suffering a fractured eye socket and nasal bone. This is a serious omission, as De Bruyne is immensely important for the Belgian national team and is the pacesetter of the Belgian team. However, Belgium's national team should have enough quality to come away with a victory in its first group match against Russia.
Last chance for the"Golden Generation"?
Aside the players who have already retired, a number of players are slowly reaching an advanced age, meaning, this may be one of the last opportunity for some national players to win a major title with the Belgian side. The two defenders Toby Alderweireld and Jan Vertonghen, for instance, who along with Lyon legionnaire Jason Denayer, are responsible for the center of defense in Martinez' 3-4-3 system.
---
Top Sportsbooks for EURO 2021 Betting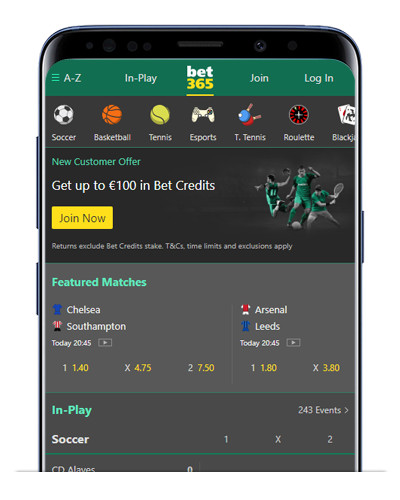 ---
One thing that characterizes the Belgian squad is that its defensive three-man backline often pushes forward with the ball at its feet, which especially is the case when playing deep-lying teams, in order to widen the space. Good options are available in the central midfield, including the ambitious Tielemans, the clearer Dendoncker and the strategist Witsel.
It will be interesting to see how the team will deal with missing their key player De Bruyne. If Martinez decides to make no adjustments to his system, then either Dries Mertens or Eden Hazard could get a shot in this position. And when it comes to Hazard; the Real Madrid player is also one of the coach's problem children, as he has almost always remained below the high expectations since moving to Real Madrid and also could be in a better shape as well. Once De Bruyne is ready to play, Hazard will likely only run up as a joker for the latter.
EURO 2020 Betting Odds: Tournament Bets Belgium
| | |
| --- | --- |
| | → Bet now |
| Belgium to win Group B | 1,65 |
| Belgium to qualify from Group B | 1,08 |
| Belgium to reach Quarterfinals | 1,50 |
| Belgium to reach Semifinals | 2,35 |
| Belgium to reach Final | 3,75 |
| Belgium EURO 2020 Winners | 7,50 |
---
Romelu Lukaku is a top scorer favorite
Alongside Harry Kane from England, Belgian center forward Romelu Lukaku is one of the big favorites to win the top scorer award. After winning the Serie A title with its club Inter, is in an outstanding, scoring 24 goals and ten assists in 36 league games.
---
Unlike players like Italy's Ciro Immbolie, Lukaku is also an absolute top scorer in the Belgian jersey, scoring 60 goals in 93 international matches he has played so far.
Russia Coach Cherchesov relies on his dynamic attackers
Stanislav Cherchesov, former goalkeeper and Tirol legionnaire who won a total of three championship titles with Innsbruck, does not want to take too much risk, which becomes clear when building the squad for the Russian national team. For example, he left the lively Lok Moscow striker Fedor Smolov out of the squad, also because he feared that the goal scorer would bring unrest into the team if he was threatened with a reserve role.
EURO 2020 Betting Odds: Tournament Bets Russia
| | |
| --- | --- |
| | → Bet now |
| Russia to win Group B | 6,00 |
| Russia to qualify from Group B | 1,44 |
| Russia to be knocked out in Group Stage | 2,62 |
| Russia to reach Quarterfinals | 3,40 |
| Russia to reach Semifinals | 9,00 |
| Russia to reach Final | 21,0 |
| Russia EURO 2020 Winners | 67,0 |
---
The only three forwards in the squad are now all between 1.91 and 1.96 meters tall, so it's clear what strategy Cherchesov is pursuing. The Russian coach is expected to field a 5-3-1-1 in the games against Denmark and Belgium, while we expect a 4-2-3-1 formation for the game against Finland. In the center of the attack, Artem Dzyuba will be the biggest attacker and his teammates will look for him with high balls, which he is supposed to claim and pass on to his teammates.
Russia criticized for being too defensive
Russia is often being criticized by media and fans for making too little offensive moves overall. Although the coach has a selection of interesting players available in Aleksandr Golovin (Monaco), Aleksei Miranchuk (Atalanta) and Denis Cheryshev (Valencia), but they don't develop particularly well in the Russian national team in terms of play, or are not always used. In the final third, there is often a lack of solutions, especially since the players often move forward too slowly.
Against deep-lying teams like Finland, the lack of creativity could become a problem. Against the upcoming opponent from Belgium, the weaknesses in the game against the ball should also become noticeable. Especially when opposing teams let the ball circulate at high speed, the Russian defense often loses order.
EURO 2020 Betting Match Odds – Fixtures Group B
| | | | | | | |
| --- | --- | --- | --- | --- | --- | --- |
| Day | Time | Venue | Team 1 – Team 2 | Win 1 | Draw | Win 2 |
| 12.6. | 18:00 | Copenhagen | Denmark – Finland | 1,50 | 4,10 | 7,25 |
| 12.6. | 21:00 | St. Petersburg | Belgium – Russia | 1,67 | 3,80 | 5,25 |
| 16.6. | 15:00 | St. Petersburg | Finland – Russia | 5,25 | 3,60 | 1,63 |
| 17.6. | 18:00 | Copenhagen | Denmark – Belgium | 3,40 | 3,35 | 2,05 |
| 21.6. | 21:00 | Copenhagen | Russia – Denmark | 3,80 | 3,30 | 1,95 |
| 21.6. | 21:00 | St. Petersburg | Finland – Belgium | 11,0 | 6,00 | 1,25 |
EURO 2020 Odds – Fixtures Group B – average odds from the biggest online betting sites
---
Betting tip: Belgien beats Russia despite De Bruyne absence
No other Belgian international will be able to replace Kevin De Bruyne on an equal footing. The Manchester City midfielder plays a central role in his team's game and is irreplaceable as a pace-setter. But even without the omnipresent director, Belgium is clearly above the Russian national team and will pose major problems for the opponent with their fast combination play.
Russia will stand deep and operate with wide balls to target player Dzyuba. This will probably not be enough against the Belgians, who never left the field as losers in their last nine encounters. We therefore recommend a 3-way bet on the favorite and think that a handicap win is also well within the realm of possibility.