France – Germany Prediction & Tip | EURO 2020 Betting Odds
Tuesday, Jun 15, 2021, 9 PM CET, Allianz Arena – Munich
The second match in group F, also called the "Group of Death" in this years' tournament, is already considered to be "the" huge derby. A squad, which seems to be in a current transitioning phase, will face France or, as Paul Pogba (Manchester United) aptly described it, "a PlayStation team."
A crazy generation of exceptional players immediately allowed France to the top of the list of favorites for EURO 2020 after their incredible World Cup success in Russia. However, it won't be easy at all for Didier Deschamps' team in their opening match against a very composed German side – led by soon-to-be ex-national coach Jogi Löw, who is handing over his post to his long-time assistant Hansi Flick, after 15 very eventful and successful years.
EURO 2020 Latest Match Betting Odds – France vs. Germany
Tuesday, Jun 15, 2021, 9 PM CET, Allianz Arena – Munich
---
Compact and result-oriented
Didier Deschamps' tactics were on full display in the final test match against Bulgaria. In France's flattering 3-0 win over Bulgaria, the world champions didn't look good for long stretches. They were very dominant but it was only in the closing stages that France pulled away and made the result comfortable.
---
EURO 2021 Betting – Trusted Bookmakers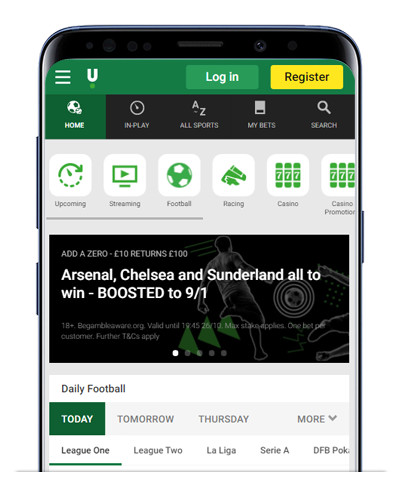 ---
The catalyst for the turnaround in the closing stages? The substitution of Ousmane Dembélé (FC Barcelona) and Thomas Lemar (Atletico Madrid) and the change from a 4-3-1-2 (Plan A) to a 4-2-3-1 (Plan B). France suddenly had the speed and skills of Dembélé on the wing, who destabilized the Bulgarians from the start with his dribbling and passing. Seconds after his substitution, he opened a great chance for Kylian Mbappé.
Lemar in the middle is a better dribbler and progressive passer than Kanté and plays with more thrust than Griezmann. As a result, the French were at a decent pace against Bulgaria.
They have a phenomenal Plan A, with an excellent starting eleven that is just different enough from their World Cup-winning team to avoid stagnation, playing the kind of ruthless win-at-any-price soccer that opponents struggle to cope with and a risky Plan B that involves bringing Olivier Giroud, Ousmane Dembélé and Thomas Lemar off the bench to play the kind of beautiful, fast and fluid soccer that fans love.
EURO 2020 Betting Odds: Tournament Bets Germany
| | |
| --- | --- |
| | → Bet now |
| Germany to win Group F | 2,25 |
| Germany to qualify from Group F | 1,083 |
| Germany to get knocked out in Group Stage | 8,00 |
| Germany to reach Quarterfinals | 1,80 |
| Germany to reach Semifinals | 3,00 |
| Germany to reach Final | 4,50 |
| Germany EURO 2020 Winners | 8,00 |
| Germany to score most goals at EURO 2020 | 9,00 |
Odds by Bet365 from before the tournament has started – betting sites compared
---
The "PlayStation-Team"
Perhaps the most difficult job of a national coach can also be a squad that is too strong. Having two or more world-class players in almost every position sounds unbelievable, but it has been the norm for the French in recent years. A squad so strong that one can draw many parallels to the Spanish superteam of 2008 and 2012 says a lot, but brings with it enormous pressure and expectations.
A good example of the strength in the squad is at center back, where Presnel Kimpembe (PSG) and the increasingly mistake-prone Raphael Varane (Real Madrid) of late are likely to be in the starting eleven. There is no place in the 26-man squad for young superstar Dayot Upamecano (joining Bayern Munich on July 1, 2021), for example.
There were few club successes for the trophy-hungry French last year, except for golden boy N'Golo Kante and his partner at Chelsea, all-purpose striker Olivier Giroud. Kanté is known for his tireless running and excellent ball-winning skills as a box-to-box midfielder.
This is attributed to his strong positional sense, ball handling and ability to read the game. His outstanding play against Guardiola's try-scoring formation in the Champions League final are performances he will also need to call upon at the EURO if Les Bleus are to dream of the trophy.
EURO 2020 Betting Odds: Tournament Bets France
| | |
| --- | --- |
| | → Bet now |
| France to win Group F | 2,37 |
| France to qualify from Group F | 1,12 |
| France to get knocked out in Group Stage | 6,00 |
| France to reach Quarterfinals | 1,50 |
| France to reach Semifinals | 2,37 |
| France to reach Final | 3,50 |
| France EURO 2020 Winners | 5,50 |
---
New (and old) faces
Unlike usual, the outgoing national coach Joachim Löw was able to nominate 26 players instead of 23 – due to the pandemic. Löw's squad is a clear sign of the end of the often attempted upheaval. Rather than of stubbornly relying on youth, the decision was now made to find a pragmatic solution and call up the best players.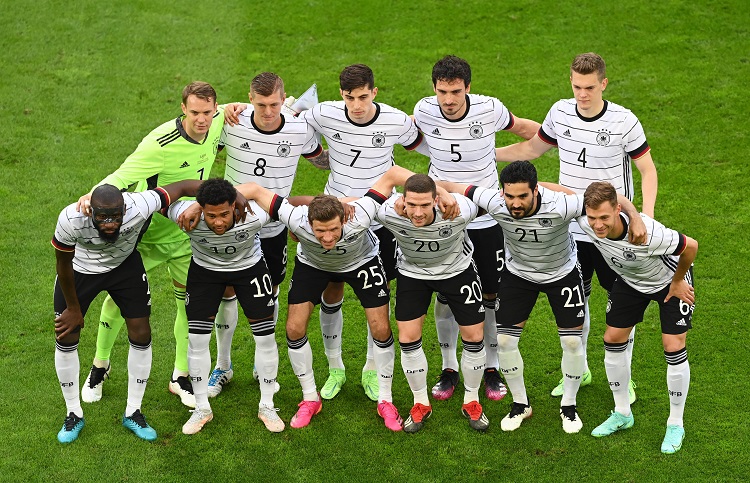 ---
There was no way around the return of Mats Hummels (Borussia Dortmund) and Thomas Müller (Bayern Munich). The Bayern legend in particular will be one of the crucial players for Löw at this European Championship. He shone with an incredible 21 goals in Lewandowski's record scoring campaign in the 2020/21 championship season.
What is also not surprising is the nomination of Jamal Musiala (Bayern Munich). He is by far the youngest in the team, the second youngest player in the tournament after Jude Bellingham and showed at FC Bayern and also already in the national team that he is an outstanding talent and can make a difference in the game, especially with his speed and close ball control.
EURO 2020 Betting Match Odds – Fixtures Group F
| | | | | | | |
| --- | --- | --- | --- | --- | --- | --- |
| Day | Time | Venue | Team 1 – Team 2 | Win 1 | Draw | Win 2 |
| 15.6. | 18:00 | Budapest | Hungary – Portugal | 6,75 | 4,10 | 1,53 |
| 15.6. | 21:00 | Munich | France – Germany | 2,60 | 3,25 | 2,80 |
| 19.6. | 15:00 | Budapest | Hungary – France | 7,00 | 4,50 | 1,40 |
| 19.6. | 18:00 | Munich | Portugal – Germany | 3,10 | 3,20 | 2,25 |
| 23.6. | 21:00 | Munich | Germany – Hungary | 1,22 | 6,50 | 11,0 |
| 23.6. | 21:00 | Budapest | Portgual – France | 3,35 | 3,15 | 2,20 |
EURO 2020 Group F – Odds by Interwetten
---
No more tactical experimenting
Löw's team is expected to start the tournament with the basic 3-4-3 formation rehearsed in the training camp. Coach Löw had to make major changes after a shocking 0:6 against Spain and another 1:2 against North Macedonia. Against Denmark and Latvia, the adjustments were in full effect and the running and passing got better.
The return of Thomas Müller naturally had a big impact on the German's game. Müller regularly dropped back into the midfield. It was precisely these vertical movements that the German team had lacked in the recent past, when it often looked static and predictable in its own possession.
Betting tip: France opens their campaign with a narrow victory
France is aware that they will go into every game of this EURO as favorites. The return of former troublemaker Karim Benzema (Real Madrid) will give the French a special boost of experience and quality in the final third. Germany, however, will put up great resistance and try to get a positive result, even a draw would be considered a success.
The biggest difference will probably be found in midfield, where the experience and ball security of Kante, combined with the flair and "special moments" of Pogba cannot be replicated by anyone in the German team. And the Germans' center-forward problems will also come to the fore against Les Bleus' hard-nosed defense.