Poland – Slovakia Prediction & Tip | EURO 2020 Betting Odds
Monday, Jun 14, 2021, 6 PM CET, Gazprom Arena – St. Petersburg
Duell of Underdogs
The eternal underdog of European soccer is Poland. The nation has produced some top-class players over the years and is often expected to spring surprises at tournaments. However, that has rarely been the case in the recent past.
At the 2012 European Championship, the country finished last in its group – and in a year when Poland co-hosted the competition. They will be looking to put that disappointment behind them in the summer when they face Slovakia in their first Group E match, driven by superstar Robert Lewandowski.
Three years ago, Slovakia was still at a crossroads. They had failed to qualify for the World Cup and it was clear that the team needed a proper rebuild.
EURO 2020 Latest Match Betting Odds – Poland vs. Slovakia
Monday, Jun 14, 2021,
6
PM CET, Gazprom Arena – St. Petersburg
---
The core of the team had begun to crumble apart, which is why three long-time regulars resigned: striker Adam Nemec, left-back Tomas Hubocan and center-back Martin Skrtel. The journey to EURO 2020 was long and difficult, and Slovakia had to qualify via the playoffs.
Change of Coach
Stefan Tarkovic – the man who was to mold Slovakia into a fresh new team in a short space of time – was only appointed manager of the Falcons before the crucial playoff final against Northern Ireland. His predecessor Pavel Hapal was relieved of his duties after a series of disappointing results in the Nations League following the playoff semifinal win over Ireland.
---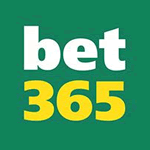 Bet365
the most established name in world wide sports betting offers a huge range of betting options for new and experienced bettors. Bet365 is well known for great odds on sporting events from around the globe.
---
Tarkovic had already been part of Slovakia's coaching staff during EURO 2016 as an assistant to then-Slovak coach Jan Kozak. The appointment of Tarkovic as coach shortly before the final qualifier was naturally seen as a bold move by the Slovak public.
In the past, the Slovaks have preferred to appoint team leaders with the longest and strongest resumes possible – this time they chose the bolder option.
EURO 2020 Betting Odds: Tournament Bets Slovakia
| | |
| --- | --- |
| | → Bet now |
| Slovakia to win Group E | 15,0 |
| Slovakia to qualify from Group E | 2,62 |
| Slovakia to get knocked out of Group Stage | 1,44 |
| Slovakia to reach Quarterfinals | 9,00 |
| Slovakia to reach Semifinals | 21,0 |
| Slovakia to reach Final | 67,0 |
| Slovakia EURO 2020 Winners | 401 |
Odds by Bet365, 13/06/2021
---
Meanwhile, the Poles' good results overshadowed the fact that they didn't play very well or dominantly. The team wobbled in many games and the team's style of play under Jerzy Brzeczek caused discontent among fans and also with the Polish federation. At the beginning of this year, coach Brzeczek was dismissed and replaced by the experienced Portuguese Paulo Sousa.
Make the best out of the best
Although Sousa has only been in charge of Poland since the beginning of the year, his tactical ideas and alignments have shown that his team should work hard, but also be intelligent and creative in their attacking play.
In terms of the team's formation, Sousa relies primarily on a 3-5-2 formation with Robert Lewandowski and another anticipatory striker up top, while creativity is mainly in the hands of Piotr Zielinski (SSC Napoli).
Sousa requires his players to have an excellent fitness level in order to fulfill one of the cornerstones of his tactics, which is to be dominant and put a lot of pressure on the opponent especially without the ball to make sure they don't have space to build the game cleanly.
He likes to play with two strikers to get the best out of the team's talisman, Robert Lewandowski (FC Bayern Munich). The Polish goal scorer comes to the team with outstanding statistics in the Bundesliga, with a staggering balance of 41 league goals in just 29 games, relegating the legendary Gerd Müller to second place among the top scorers in a Bundesliga season.
In attack, there are few teams with two options as reliable as the current Polish duo of Lewandowski and Milik, but the quality of the defense leaves much to be desired. The defenders are not at top level and saw better lineups in previous years.
For this reason, Sousa uses a hybrid formation, which turned out to be very flexible. Poland now plays with three defenders when going forward and switches to a back four when the opponent is in possession.
EURO 2020 Betting Odds: Tournament Bets Poland
| | |
| --- | --- |
| | → Bet now |
| Poland to win Group E | 6,50 |
| Poland to qualify from Group E | 2,40 |
| Poland to get knocked out in Group Stage | 2,75 |
| Poland to reach Quarterfinals | 3,00 |
| Poland to reach Semifinals | 8,00 |
| Poland to reach Final | 26,0 |
| Poland EURO 2020 Winners | 67,0 |
Odds by Bet365, 13/06/2021
---
Keeper dilemma
In goal, however, Sousa faces a dilemma. The number one in the goal, Wojciech Szczęsny (Juventus Torino), is in poor form, so West Ham goalkeeper Łukasz Fabiański (West Ham United) could take his place. Fabianski has been immensely important for the Hammers in their impressive season, and if Sousa wanted to make a bold statement, he would make him his regular keeper in the summer. With the two ex-Arsenal shot-stoppers, Poland may have the strongest goalkeeping duo in the entire tournament. However, Szczęsny has the better standing in the country despite his weaker form situation.
EURO 2020 Betting Match Odds – Fixtures Group E
| | | | | | | |
| --- | --- | --- | --- | --- | --- | --- |
| Day | Time | Venue | Team 1 – Team 2 | Win 1 | Draw | Win 2 |
| 14.6. | 18:00 | St. Petersburg | Poland – Slovakia | 1,80 | 3,50 | 4,80 |
| 14.6. | 21:00 | Seville | Spain – Sweden | 1,40 | 4,70 | 8,25 |
| 18.6. | 15:00 | St. Petersburg | Sweden – Slovakia | 1,85 | 3,30 | 4,30 |
| 19.6. | 21:00 | Seville | Spain – Poland | 1,45 | 4,20 | 7,00 |
| 23.6. | 18:00 | Seville | Slovakia – Spain | 13,0 | 6,25 | 1,20 |
| 23.6. | 18:00 | St. Petersburg | Sweden – Poland | 2,50 | 3,15 | 2,75 |
EURO 2020 Group E – Odds by Interwetten
The eccentric superstar
For many fans, it will be the first time they see Marek Hamsik (just transferred to Trabzonspor in Turkey after a few weeks with Gothenburg) in action since he left Napoli in early 2019.
The test matches in March were a tactical lesson for Tarkovic. It was hard not to notice that Slovakia missed Hamsik's creativity. Since his debut in 2007, he had been virtually the star of the team throughout. The 4-2-3-1 system depends on Hamsik's creative spark and feeding the speedy wingers, usually Robert Mak (Ferencvaros) or Lukas Haraslin (Sassuolo).
When the long-term star with the striking mohawk haircut was named captain at the age of 22, Slovakia's greatest hopes were practically always in Hamsik's potential – he looked like the only potential world-class player and artist in the team.
However, his relationship with the Slovak fans was not always easy: when the team played badly, he was a lightning rod for criticism. He definitely lived up to the hype, though, and has already led Slovakia to EURO 2016, among other things.
Betting tip: Poland successfully plays the weak defense of the Slovaks
For Poland, the first goal is clear: second place in Group E. Spain is the favorite to top the table, but Poland should be strong enough to finish the group in second place.
With a striker of Lewandowski's quality, that's always possible and if given the ammunition he needs, he can provide the decisive moments, especially against Sweden and Slovakia, and shoot his nation into the knockout round.
The match against Slovakia will certainly not be the highest scoring in this group, but it will definitely be very closely contested as these are result-oriented and pragmatic teams.
There is a slight difference in quality in favor of the Poles, but Slovakia would certainly be already very satisfied with a draw.
Slovakia's logical goal would be to secure a place in the knockout round as one of the top third-placed teams. Nevertheless, we are betting on a full success for the Poles here due to the better offensive pairing.