Scotland – Czech Republic Prediction & Tip | EURO 2020 Betting Odds
23 long years after the World Cup in France and thanks to a saved penalty in the playoff final against Serbia, Scotland is finally back in the finals of a major competition – and then in the first group game in front of their own audience in Glasgow.
It's amazing how consistently Scotland has developed in the two and a half years since the qualifiers for EURO 2020 began. The Scots started the qualification with a 3-0 defeat against Kazakhstan and could not be further away from the EURO at that time.
A coach change and an impressive playoff run later, coach Steve Clarke's team is faced with the great challenge of asserting themselves in a difficult group in games against the Czech Republic, England and Croatia.
EURO 2020 Latest Match Betting Odds – Scotland vs. Czech Republic
Monday, June 14, 2021, 3:00 pm CET, Hampden Park, Glasgow
---
The first stone in their way is a newly invented Czech team, led by coach Jaroslav Šilhavý. After the Czech Republic missed the 2018 World Cup, the whole nation will undoubtedly be eager to rehabilitate itself at this year's EURO.
Scottish problems in the offense
It seems obvious that pragmatism is Steve Clarke's default idea as a coach. But you also have to keep in mind that Scotland rarely has striker options of sufficient quality to shine with real playful dedication and explosive offensive power.
---
EURO 2020 Top Sports Betting Websites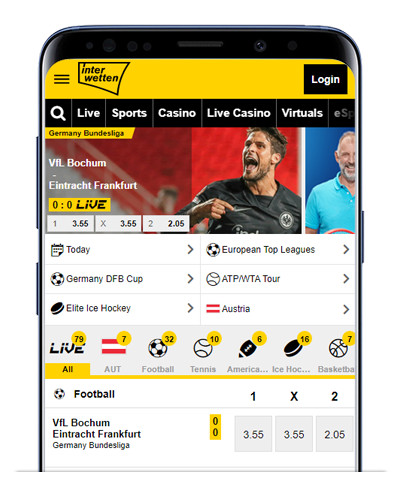 ---
Goals are usually hard to score for Scotland and central midfielder and one of the team's stars, John McGinn (Aston Villa), has scored the most in the current team squad with ten goals. One step towards recovery is the decision of striker Che Adams (Southampton) to represent Scotland internationally.
Adams was only called up to the national team in March, so he has only played five international matches. However, he started his team career impressively with two goals and an assist.
Compact set up
The biggest challenge for coach Clarke was finding roles for Andy Robertson (Liverpool FC) and Kieran Tierney (Arsenal FC), both regular left-backs, on the same team. Having players of this level is of course not even remotely problematic, regardless of the position.
The chain of three in defense initially criticized by external observers seems to have now resolved the question of accommodating both defensive stars. Tierney is playing in the left center-back position, as has often been the case at Arsenal, which was a difficult decision for coach Clarke, also given Tierney's urge to attack.
EURO 2020 Betting Odds: Tournament Bets Scotland
| | |
| --- | --- |
| | → Bet now |
| Scotland to win Group D | 17,0 |
| Scotland to qualify from Group D | 2,20 |
| Scotland to get knocked out in Group Stage | 1,61 |
| Scotland to reach Quarterfinals | 8,00 |
| Scotland to reach Semifinals | 21,0 |
| Scotland to reach Final | 51,0 |
| Scotland EURO 2020 Winners | 201 |
Odds by Bet365, before the beginning of EURO 2020 | *bookmaker reviews
---
Scotland's strengths lie in their collective anyway. Clarke's consistent and continuous team selection throughout his two-year tenure has produced a group of players who know each other inside out. The Scots are aggressive, organized, and difficult to play against. Scotland is well-rehearsed in the 5-3-2 formation preferred by Clarke and with the right players that is often enough to surprise larger teams who are less sure of their form and still in a process of team-finding.
Focus on Premier League duo
The core of the Czech team again consists of former and current players from Slavia Prague, a team that has just won its third Czech championship title in a row and has reached the quarter-finals of the Europa League twice in the last three years. Two of the former Slavia players are Tomas Soucek and Vladimir Coufal (both West Ham United).
---
Soucek is arguably the most important midfielder for the Czech team, also given the impressive breakthrough season he recently experienced at West Ham. The 26-year-old, who scored ten goals for the Hammers in the past season, will be the key to winning the important duel for midfield with his dominance in the air and his short, space-opening sprints forwards.
He also ensures a solid defensive presence in defense when it comes to corner kicks and free kicks for the opponents, which was a big advantage for the Hammers on their way to a European competition.
EURO 2020 Betting Odds: Tournament Bets Czech Republic
| | |
| --- | --- |
| | → Bet now |
| Czech Republic to win Group D | 13,0 |
| Czech Republic to qualify from Group D | 1,80 |
| Czech Republic to get knocked out in Group Stage | 1,90 |
| Czech Republic to reach Quarterfinals | 5,00 |
| Czech Republic to reach Semifinals | 11,0 |
| Czech Republic to reach Finals | 34,0 |
| Czech Republic EURO 2020 Winners | 126 |
---
The importance of scoring
Coach Šilhavý has created a hard-working squad with a good defense, that also presses in very high positions. The team manager prefers to move the ball quickly, with the attack preferably working towards a shot on goal within a few passes. Speed and directness are more important to Silhavy than a possession-oriented, complicated game forward.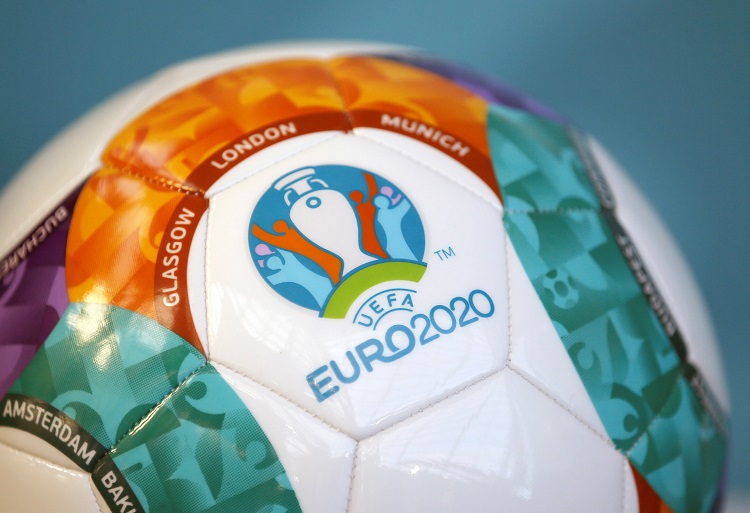 ---
The Czechs are also a dangerous team in offensive set pieces due to their strong players in the air. Šilhavý relies on a 4-2-3-1 formation, which, depending on the opponent, can be converted into a 4-1-4-1 formation. The problem remains to score goals, which is an obvious problem with 13 goals from eight games in the European Championship qualifiers.
EURO 2020 Betting Match Odds – Fixtures Group D
| | | | | | | |
| --- | --- | --- | --- | --- | --- | --- |
| Day | Time | Venue | Team 1 – Team 2 | Win 1 | Draw | Win 2 |
| 13.6. | 15:00 | London | England – Croatia | 1,75 | 3,50 | 5,25 |
| 14.6. | 15:00 | Glasgow | Scotland – Czech Republic | 2,90 | 3,05 | 2,60 |
| 18.6. | 18:00 | Glasgow | Croatia – Czech Republic | 2,15 | 3,20 | 3,35 |
| 18.6. | 21:00 | London | England – Scotland | 1,35 | 4,70 | 8,00 |
| 22.6. | 21:00 | Glasgow | Croatia – Scotland | 1,83 | 3,35 | 4,00 |
| 22.6. | 21:00 | London | Czech Republic – England | 6,75 | 4,70 | 1,40 |
EURO 2020 Group D – Odds by Bet365
With the formation of the team, which often relies on counterattacks, chances are a rare commodity for the often isolated top man Patrik Schick (Bayer Leverkusen). The absence of Slavia star player Lukas Provod due to an injury is also a disadvantage for the Czechs in this regard.
---
Betting tip – A tie that won't help anyone
The Scots are on the one hand a difficult team to play against, with a compact defensive orientation, but at the same time they are not necessarily powerful in an international comparison. Since qualifying, the Scots have only won one of their six games and they now have to start in time to become much more efficient in front of the opposing goal.
Winning points in this difficult group would all be great successes for the Scots, who go into the first round of EURO 2020 as outsiders.
On the other hand, there is a team that is slightly better positioned in terms of individual strength, which gives the Scots a very promising starting point to get off to a good start. Coach Silhavy has instilled a fearless style of play in the Czechs and the team always tries to take the reins quickly and surprise the opponent with explosive attacks.
The game against Scotland is already a key game for the Czech Republic and the motto is clearly "No losing". Two compact teams that are not easy to break and find it difficult to move forward indicate a game with few goals and a fraternal draw.