Top Goal Scorer EURO 2020 – Betting Odds Golden Boot Winner
Every major events comes not only with the question which nation will triumph in the end, but also which players will play themselves into the limelight and to score the most goals. Betting on the top scorer is extremely popular with fans, especially as the excitement in front of the TV screens increases even more when you are rooting for your favorite.
Who will win the Golden Boot at EURO 2020?
We would like to present our top favorites and also take a look at some outsiders who are also interesting in our opinion due to the high betting odds for the top scorer.
| | | | |
| --- | --- | --- | --- |
| | | → Bet now | → Bet now |
| Harry Kane | England | 6,50 | 7,00 |
| Romelu Lukaku | Belgium | 8,00 | 8,00 |
| Kylian Mbappe | France | 10,0 | 8,00 |
| Cristiano Ronaldo | Portugal | 13,0 | 10,0 |
| Karim Benzema | France | 17,0 | 14,7 |
| Memphis Depay | Netherlands | 17,0 | 14,8 |
| Ciro Immobile | Italy | 21,0 | 22,0 |
| Robert Lewandowski | Poland | 21,0 | 20,0 |
| Alvaro Morata | Spain | 26,0 | 24,0 |
| Antoine Griezmann | France | 26,0 | 22,8 |
| Timo Werner | Germany | 26,0 | 23,8 |
| Eden Hazard | Belgium | 34,0 | 34,0 |
EURO 2020 Top Goal Scorer, Odds from the tournament start – best betting sites
EURO 2020 Betting: Top Bookmakers reviewed and rated
1st place
rated 4.8/5
review
2nd place

rated 4.6/5
review
3rd place

rated 4.5/5
review
4th place

rated 4.3/5
review
5th place
rated 4.2/5
review
6th place
rated 4.0/5
review
---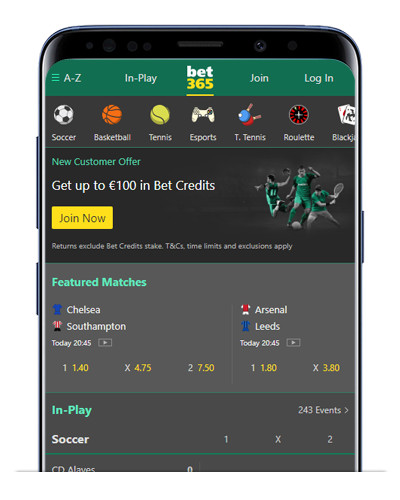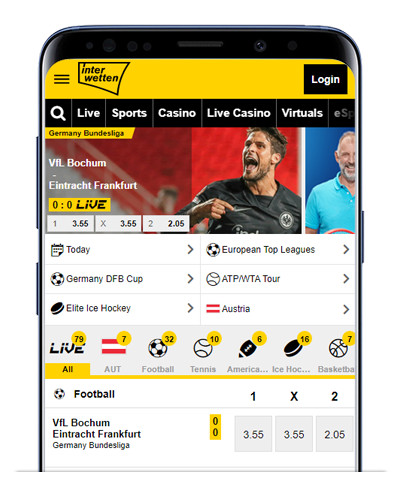 What to look for when betting on the top goal scorer
What should you consider when betting on the top scorer at the 2021 European Championship? Let's start by looking at the factors that are crucial for a successful betting tip. The more of the following aspects apply to a player, the more promising the bet will be.
---
---
Main squad: To become the top scorer, a player must play as many minutes as possible. Strikers who are substituted as wild cards have almost no chance of becoming the top scorer. Of course, it is ideal if the other players act as assistants, whose task is to set the stage for the target player.
Title contender: The chance of winning top scorer increases if the respective player's team gets through as many rounds as possible. A top striker like Robert Lewandowski is unlikely to play as many games as the strikers of the top nations.
Top shape: The striker should be in absolute top form and have demonstrated his performance consistently over a longer period of time. He should have been spared from injuries in recent months so that they cannot become acute in the course of the tournament.
Easy group: It is advantageous if the team of the respective striker is drawn into an easy group. In the group stage, you can lay the foundation for the title of top scorer, because here you meet weaker teams and the results can be high.
Penalty alarm: It helps immensely if the player is also designated as the default penalty taker, as this is an easy way to boost the goal account.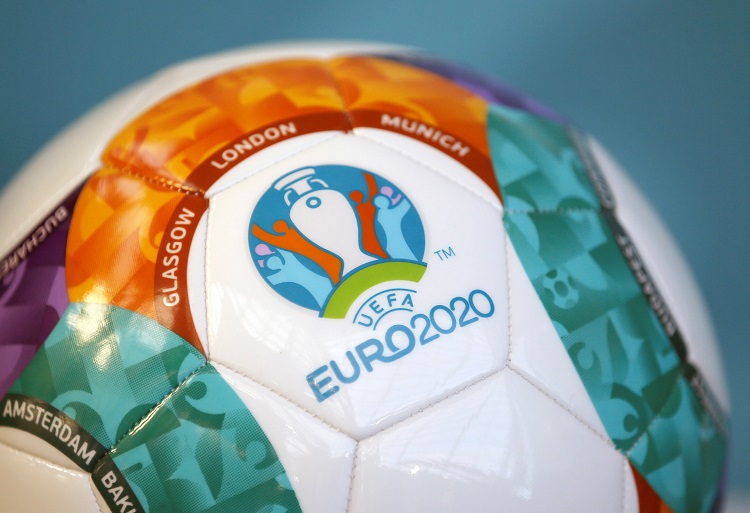 ---
Our Top 4 favorites for the title "Top Scorer Euro 2020"
Wir geben vier Stürmern die besten Chancen für den Gewinn des Titels des Torschützenkönigs bei der Europameisterschaft 2021.
Harry Kane: England's top striker has all the credentials to be the top scorer at the 2021 European Championship. The striker, who was also the top scorer at the last World Cup with six goals, has been in enviable form for years and has a fixed place in the center of attack in England's 3-4-3 system. He scored three goals from penalties at the last World Cup and will be the penalty taker of choice at this tournament. England's group opponents are not particularly tough with Croatia, Scotland and the Czech Republic. Especially against the Czech Republic, who lost their last test match before the finals against Italy with 0:4, one or the other goal could be inside. Kane's team is also one of the absolute favorites for the European Championship and could well make it to the final.
Romelu Lukaku: Just like Harry Kane, Romelu Lukaku is a big favorite for the title of top scorer. Belgium is one of the co-favorites and, in addition to the solid Danes, has two teams in its group – Russia and Finland – that are among the weaker teams at this European Championship. Lukaku is the undisputed solo leader in Belgium's team and can look forward to numerous assists from his teammates, who, like Kevin De Bruyne, are among the absolute world's best. Lukaku will also be confident going into the European Championship, having finally won the Serie A championship again with Inter after a long drought. Lukaku contributed a whopping 24 goals to the title win.
Cristiano Ronaldo: It will be the last European Championship for a true legend and Cristiano Ronaldo will once again do his best to play himself into the limelight. Portugal has an excellent offense that is capable of creating numerous chances. The 36-year-old exceptional athlete will start in the center of the attack and can hope for many assists from his teammates. With João Félix, Bernardo Silva, Diogo Jota and the outstanding Bruno Fernandes, the attacking department has plenty of quality. The only problem is that Portugal has been drawn in the toughest group and an early exit is not completely impossible with opponents like France and Germany.
List of Top Goalscorers at European Championships
Year
Player
Country
Goals
1960
Walentin Iwanow
Wiktor Ponedelnik
USSR
USSR
2
2
1964
Jesús María Pereda
Spain
2
1968
Dragan Džajić
Yugoslavia
2
1972
Gerd Müller
Germany
4
1976
Dieter Müller
Germany
4
1980
Klaus Allofs
Germany
3
1984
Michel Platini
France
9
1988
Marco van Basten
Netherlands
5
1992
Henrik Larsen
Denmark
3
1996
Alan Shearer
England
5
2000
Patrick Kluivert
Savo Milošević
Netherlands
Yugoslavia
5
5
2004
Milan Baroš
Czech Republic
5
2008
David Villa
Spain
4
2012
Fernando Torres
Spain
3
2016
Antoine Griezmann
France
6
Source: Wikipedia List of Top Goalscorers at Men's European Championships
Kylian Mbappe: A player who has been top scorer in Ligue 1 three times in a row and is courted by the world's best clubs like no other must also be considered a close favorite for the title of top scorer at the 2021 European Championship. France is also one of the absolute top favorites, although it should be noted that in a worst-case scenario, the European Championship finals could be over after the group stage, as they will face the dangerous Portuguese and the struggling Germans, who should never be completely written off. In addition, Griezmann and the reactivated Benzema are players in the squad who can also score a lot of goals, which could result in a fairly even distribution of French scorers.
High betting odds- Players with the best outsider chances of winning the top scorer
Memphis Depay: The Dutchman is one of the secret favorites to win the top scorer award. The 27-year-old attacker, who could move from Olympique Lyon to an absolute top club in the summer, goes into Group C with his side as big favorites to face Austria, Ukraine and northern Macedonia. Depay, who is set to play in the Dutch attacking center, has scored five goals in his last three internationals and also scored 20 times in the French league. Another plus for Depay is that he is the nominal penalty taker on the team. The Netherlands are not among the very favorites in the tournament, but could well advance far into the knockout stage.
Ciro Immobile: The Italian has proven his goal-scoring qualities year after year at Lazio and now finally wants to showcase his exceptional skills in the Italy jersey at this European Championship. Italy has been extremely confident in recent months and is currently very difficult to beat, which is why the Squadra Azzurra could well play an important role at the 2021 European Championship. The attacker is set in the center of the attack and has two players next to him, Insigne and Chiesa, who contributed eleven assists each in all competitions of the past season.
| | | | |
| --- | --- | --- | --- |
| Player | Country | Best Odds | Bookmaker |
| Burak Yilmaz | Türkei | Quote 37,0 | |
Burak Yilmaz: Finally, we have a juicy outsider tip for you. Turkish international Burak Yilmaz has been in captivating form and played a big part in Lille winning the French championship this season, scoring 16 goals. Burak Yilmaz is an absolute key player in Turkey's attacking center, who is always sought after by his attack-minded colleagues. Of course, it's entirely possible that Turkey will be eliminated early in this tournament, but if coach Şenol Güneş's side do go far, chances are that goals from Burak Yilmaz will be responsible.