Turkey – Italy Prediction & Tip | EURO 2020 Betting Odds
The tournament will kick off with the probably most thrilling match of the entire Group A – Turkey will face one of the top favorites, Italy. The latter may hold a favorite role during this tournament, but the Turkish national team presented itself as hard to predict during previous major tournaments.
Since 2002, Turkey has participated in only one World Cup and two European Championships, but finished in a sensational third place at the 2002 World Cup finals and reached the semi-finals at the 2008 European Championship.
Furthermore, the performance of the Turkish national team in the current World Cup qualifiers this year illustrated that anything is possible as Turkey surprisingly defeated the Netherlands 4-2 and claimed a commanding 3-0 win away in Norway, only to be held to a 3-3 draw by Latvia.
EURO 2020 Latest Match Betting Odds – Turkey vs. Italy
Dass bei Auftritten der türkischen Nationalmannschaft alles möglich ist, zeigen auch die Ergebnisse der aktuellen WM-Qualifikation in diesem Kalenderjahr gut auf. Die Türkei besiegte völlig überraschend die Niederlande mit 4:2 und fuhr anschließend einen souveränen 3:0-Auswärtssieg in Norwegen ein, nur um dann ein 3:3-Unentschieden gegen Lettland zu fabrizieren.
June 11 2021, 9pm – Olympic Stadium Rome
---
Turkish head coach Şenol Güneş, who was named his home country's team coach for the second time in his career for the 2019/20 season, tends to rely on a flexible 4-4-2 system that can transform into a 4-1-4-1 or a 4-3-1-2 formation as the game progresses. It is noticeable that, at the coach's request, the players are versatile by rotating a lot, especially in the offense, rather than being committed to a certain.
EURO 2020 Sports Betting Sites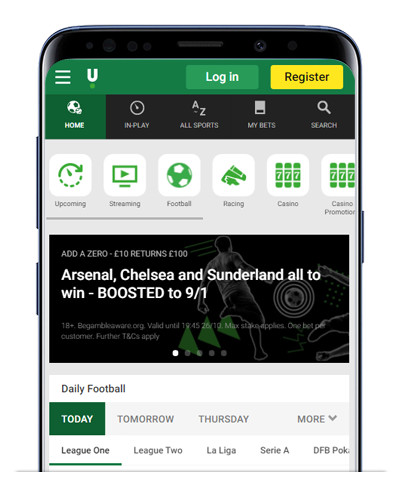 Key player Hakan Çalhanoğlu, a Belang AC Milan legionnaire, would play in a flat 4-4-2, for example on the left side of midfield, in which case he is always strongly oriented towards the center. An alternative to the basic flat 4-4-2 formation is a diamond-shaped 4-4-2, in which Çalhanoğlu would start as a classic ten anyway. Being tactically flexible is one of the characteristics of coach Şenol Güneş's teams, who has already proven that he can succeed at major events by finishing third at the 2002 World Cup.
Strong defense and lots of individualism
In addition to being tactically flexible, the Turkish selection is also known for its strong individualists, especially in the defense. Merih Demiral (Juventus) and Çağlar Söyüncü (Leicester City), known as strong legionnaires, form one of the best center backs in the tournament and are unpleasant for any striker to face due to playing aggressively.
Beyond that, both show hardly any weaknesses. Several Turkish players should not go unnoticed. Burak Yilmaz, Yusuf Yazıcı and Zeki Çelik, who surprisingly won the Ligue 1 championship with their French club Lille, can be expected to be particularly confident during the upcoming tournament.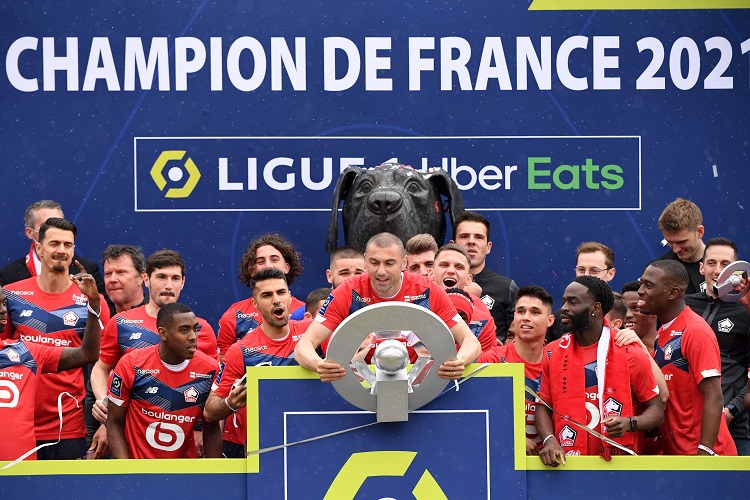 ---
Of the three France legionnaires, the striker Burak Yilmaz, already 35, known for being the Turks' most goal-threatening player, is the most important player on the team. He played a big part on the way to Lille's championship win with 16 goals and five assists, scoring twelve of his goals between March and June 2021.
The attacker is in great shape and consistently proved his aggressiveness in his Turkish kit, scoring three goals, such as in the 4-2 win over the Netherlands.
EURO 2020 Betting Odds: Tournament Bets Turkey
| | |
| --- | --- |
| | → Bet Now |
| Turkey to win Group A | 6,50 |
| Turkey to qualify from Group A | 1,60 |
| Turkey to reach Quarterfinals | 3,60 |
| Turkey to reach Semifinals | 9,50 |
| Turkey to reach Final | 21,0 |
| Turkey EURO 2020 Winners | 50,0 |
*top sportsbooks & bookmaker ratings
---
The Turks' key player, however, is Milan legionnaire Hakan Çalhanoğlu, who has made a name for himself throughout Europe as a resting ball specialist. In recent years, he has matured into an outstanding playmaker who knows how to set up his teammates with deadly passes like no other in the Turkish national team.
Italy extremely confident
After Italy unexpectedly missed out on the 2018 World Cup, fans and the media called for major change. However, head coach Roberto Mancini took a very cautious approach to rebuilding the Italian national team. The 56-year-old did not indiscriminately sort out the veteran players, but gave every player a new chance and tested more players in recent years than any other national coach at this European Championship.
Since he took over as coach in May 2018, around 70 different players have been used. Now he has found the right mix, which has already borne its first fruit in the European Championship qualifiers. In a relatively grateful group with Finland, Greece, Bosnia-Herzegovina, Armenia and Liechtenstein, the Squadra Azzurra took all 30 points from the ten games and ended up in first place with a remarkable goal difference of 37:4. In the current calendar year, the Italian national team also spared no effort, clearly beating Northern Ireland (2:0), Bulgaria (2:0), Lithuania (2:0), San Marino (7:0) and the Czech Republic (4:0) and not conceding a single goal in the victories.
---
Healthy mix
Roberto Mancini has opted for the right balance of experienced players and young talent. Chiellini and Bonucci, the "veterans" on the team, will get to work in the central defense and Ciro Immobile, 31, is likely to be the main man up front. The Lazio attacker, who impressively and constantly demonstrates his scorig skills in Serie A, has often fallen short of his potential in the national team in the past and should prove at the European Championship finals that he, while wearing a team jersey, still knows where the opponent's goal is at. The midfield, along with Jorginho, Nicolo Barella and Marco Verratti, builds Italy's masterpiece.
EURO 2020 Betting Odds: Tournament Bets Italy
| | |
| --- | --- |
| | → Bet Now |
| Italy to win Group A | 1,53 |
| Italy to qualify from Group A | 1,05 |
| Italy to be knocked out in Group Stage | 11,0 |
| Italy to reach Quarterfinals | 1,61 |
| Italy to reach Semifinals | 3,00 |
| Italy to reach Final | 5,50 |
| Italy EURO 2020 Winners | 9,00 |
---
Italy's starting formation is usually a 4-3-3 system, which transforms into a 3-2-4-1 when in possession of the ball. This is created by moving the wingback, Spinazzola or Emerson, wide along the touchline to fill the space of the left-winger, who then move towards the center. From the three-man midfield, Barella also pushes forward, leaving Jorginho and Verratti to provide cover as a double six and double eight, respectively.
Right-back Florenzi remains at the back in an asymmetrical back four, forming a back three with the center-backs in possession. When playing against the ball, Mancini relies on high pressing in a 4-1-4-1 formation, with Jorginho acting as the sole clearer in front of the back four. The left-back will have a lot of running to do, as he will have to switch quickly to the back when the ball is won by the opposition in order to maintain his team's desired pressing structure.
EURO 2020 Betting Match Odds – Fixtures Group A
| | | | | | | |
| --- | --- | --- | --- | --- | --- | --- |
| Day | Time | Venue | Team 1 – Team 2 | Win 1 | Draw | Win 2 |
| 11.6. | 21:00 | Rome | Türkey – Italy | 7,25 | 3,85 | 1,53 |
| 12.6. | 15:00 | Baku | Wales – Switzerland | 3,50 | 3,10 | 2,25 |
| 16.6. | 18:00 | Baku | Turkey – Wales | 2,25 | 3,25 | 3,35 |
| 16.6. | 21:00 | Rome | Italy – Switzerland | 1,73 | 3,40 | 5,00 |
| 20.6. | 18:00 | Baku | Switzerland – Turkey | 2,35 | 3,25 | 2,90 |
| 20.6. | 18:00 | Rome | Italy – Wales | 1,45 | 4,10 | 7,00 |
EURO 2020 Odds – Fixtures Group A
---
EURO 2020 Match Betting tip: Italy likely to live up to its role as a tournament favorite
As a result of its latest achievements, Mancini's Squadra Azzura's is headed to the tournament as a clear betting favorite for the EURO opening match against Turkey on Sunday.
The team's performance at the Euro qualifiers appeared flawless, along with a strong 4:0 win during a test run against the Czech Republic. Italy is in great shape and demonstrate a healthy balance of "veterans" and you talent and only concedes a little amount of goals. In spite of Italy's role as a clear favorite, Turkey is expected to be another promising participant in Group A, and could likely surprise us once again with a strong performance in a major tournament such as the this year's European Championship.
Şenol Güneş squad demonstrated the ability to face even big football nations such as with the 4:2 win against the Netherlands. The team takes advantage of the strong offense around its red-hot individualists and may cause problems to even opponents like Italy and its strong defense. As this is the opener of the EURO 2020/21 and Italy has yet to concede a goal in this calendar year, we do not want to go for an over bet, although Turkish national team matches are always worth to watch. Instead, we suggest to go for the favorite in this very first match as Italy is likely to resume its winning streak.