Wales – Switzerland Prediction & Tip | EURO 2020 Betting Odds
In their first group stage match against Switzerland, Wales' head coach Ryan Giggs won't be standing on the sidelines of his team. The former Manchester United Coach temporarily resigned last November over an allegation of domestic violence and is currently awaiting his trial, whereas Assistant Coach Robert Page, took charge of the 2016 EURO semifinalist.
Coach Robert Page (46) seems to rely, just as Giggs, on a flexible 3-4-3 system, which is very variable, especially in the offense. The flexible system allows Wales to run up with three strikers, or alternatively, have two tens up front behind a solo front line.
Page also has the option to switch to a more offensive 4-2-3-1 system, in case the Walsh squad falls behind, especially against rather weaker opponents, which likely won't be the case during the group stage.
EURO 2020 Latest Match Betting Odds – Wales vs. Switzerland
June 12 2021, 3pm, Olympiastadium Baku
---
Fast counterattacks
The Walsh are expected to play a game based on fast-paced counterattacks, and while likely to stand relatively deep in its formation, will be looking out for a direct, fast way forward. Gareth Bale is likely to start on the right wing, could also run up in the center forward position. In addition, Manchester United player Dan James, a right winger with 15 appearances in the Premier League (one goal, one assist), may be another popular choice for head coach Robert Page.
EURO 2020 Betting – Trusted Sportsbooks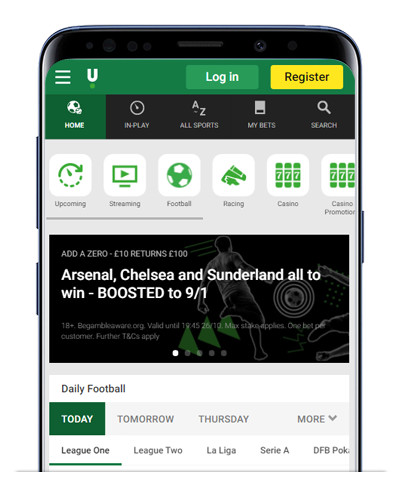 ---
If Bale were to play as a center forward instead of the nominal striker Harry Wilson, center player Aaron Ramsey could be set as a wing defender and both have a pronounced offensive drive. Since the two wingers like to move into the center, the wingers' primary task is to make the field wide.
Crowd-pleaser and future star
Far less well-known but similarly important to Bale is 23 year old Joe Rodon who has been under contract to Tottenham Hotspur FC since this year and has made twelve league appearances this season despite strong competition. Rodon is enormously hardened despite his young age and is regarded by the Welsh fans as one of the absolute favorites in the team. The central defender is an enormously strong header and exudes a great deal of composure with the ball at his feet. The defender with a height of 1.93 meter still has a great career ahead of him.
EURO 2020 Betting Odds: Tournament Bets Wales
| | |
| --- | --- |
| | → Bet now |
| Wales to win Group A | 9,00 |
| Wales to qualify from Group A | 1,90 |
| Wales to reach Quarterfinals | 7,25 |
| Wales to reach Semifinals | 16,0 |
| Wales to reach Final | 43,0 |
| Wales EURO 2020 Winners | 200 |
* top betting site
---
Three-way chain vs. three-way chain
Alike the lineup of the Walsh team, Switzerland is also likely to play with a three-man backline. Vladimir Petković is likely to rely on a 3-4-1-2 system, which will result in one of the rare clashes between two three-man chains in the group stage of this tournament. The majority of the team is made up of legionnaires, with most of the players coming from the German Bundesliga.
Yann Sommer (Borussia Mönchengladbach) is, without any doubt, the number one, while Manuel Akanji (Borussia Dortmund), Ricardo Rodriguez (FC Torino) and Nico Elvedi (Borussia Mönchengladbach) will do their magic ahead of him in the back three.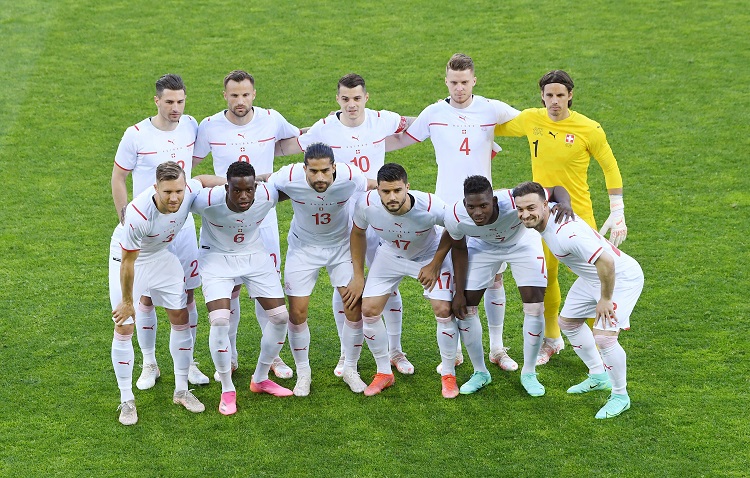 ---
Head coach Petković will have one difficult decision to make when it comes to the central midfield: Legionnaire Granit Xhaka, who is playing for Arsenal in the legendary Premier League, is surely set to start, but whether he'll be joined by its powerful teammate Remo Freuler (Atalanta Bergamo) or box-to-box player Denis Zakaria (Borussia Mönchengladbach) is still a bit of a moot point but it appear as if Freuler may have the slightly better cards in his hand. Wolfsburg's Kevin Mbabu will play on the right wing, while Frankfurt legionnaire Steven Zuber will play on the left.
EURO 2020 Betting Odds: Tournament Bets Switzerland
| | |
| --- | --- |
| | → Bet now |
| Switzerland to win Group A | 5,50 |
| Switzerland to qualify from Group A | 1,57 |
| Switzerland to be knocked out in Group Stage | 2,25 |
| Switzerland to reach Quarterfinals | 3,75 |
| Switzerland to reach Semifinals | 9,00 |
| Switzerland to reach Final | 21,0 |
| Switzerland EURO 2020 Winners | 67,0 |
---
Number 10 comes straight from Liverpool
Xherdan Shaqiri, who, unlike in most Liverpool games, will start as an offensive midfielder and can look forward to a regular place in the starting eleven. Even though the physically strong and robust attacking player doesn't get much use at his club, is nevertheless of high importance for his team, as he can make the difference in tight games.
Haris Seferovic (Benfica) and Breel Embolo (Borussia Mönchengladbach) are likely to start as a one-two, with Dinamo Zagreb striker Mario Gavranovic also in with a chance of making the starting eleven.
Same formation, completely different interpretation
Both, Wales and Switzerland rely on a similar basic formation, but seem to have an entirely different interpretion of their respective strategy. While the Welsh stand rather deep and rely on fast-paced counterattacks forward, the Swiss' team tends to be rather easygoing when it comes to their buildup play. Vladimir Petković prefers for his players to have a lot of ball possession, while forcing a slow and flat build-up from the back.
His protégés are expected to use safe passes to win space and constrict the opponent around their own penalty area. The downside, however, is that the Swiss often look a little helpless in the final third when the opposition manages to neutralize the wing defenders. In these moments, that's when Shaqiri and its creativity-driven moves come into play.
EURO 2020 Betting Match Odds – Fixtures Group A
| | | | | | | |
| --- | --- | --- | --- | --- | --- | --- |
| Day | Time | Venue | Team 1 – Team 2 | Win 1 | Draw | Win 2 |
| 11.6. | 21:00 | Rome | Turkey – Italy | 7,25 | 3,85 | 1,53 |
| 12.6. | 15:00 | Baku | Wales – Switzerland | 3,50 | 3,10 | 2,25 |
| 16.6. | 18:00 | Baku | Turkey – Wales | 2,25 | 3,25 | 3,35 |
| 16.6. | 21:00 | Rome | Italy – Switzerland | 1,73 | 3,40 | 5,00 |
| 20.6. | 18:00 | Baku | Switzerland – Turkey | 2,35 | 3,25 | 2,90 |
| 20.6. | 18:00 | Rome | Italy – Wales | 1,45 | 4,10 | 7,00 |
EURO 2020 Odds – Fixtures Group A
---
Our tip: Switzerland beats Wales
Switzerland is entering this group match against Wales as our clear favorite as Petkovićs squad overall seems to be slightly more mature and this year's statistics appear to be more convincing as well. The Swiss prevailed in all five matches in this calendar year and desperately need three points in the opener, as the matches against Italy and Turkey will not be easier.
On the other hand, Wales is dangerous especially in counterattacking situations, but the Swiss, who are careful in the build-up to the game, will not allow themselves to lose the ball unnecessarily and could thus deprive the Welsh of their most dangerous weapon. Although it could well be a game of patience, with Switzerland not finding any easy solutions in the final third, we believe that in the end the slightly more complete team will prevail.