England at the 2022 World Cup – Betting Odds & Tips
Football's coming home in Qatar? How well will England perform at the 2022 World Cup? Will the English national team prevail in Group B and possibly have a chance to reach the final or even win the tournament?
We provide you with an in-depth analysis of the English squad and take a look at the best World Cup betting picks for England.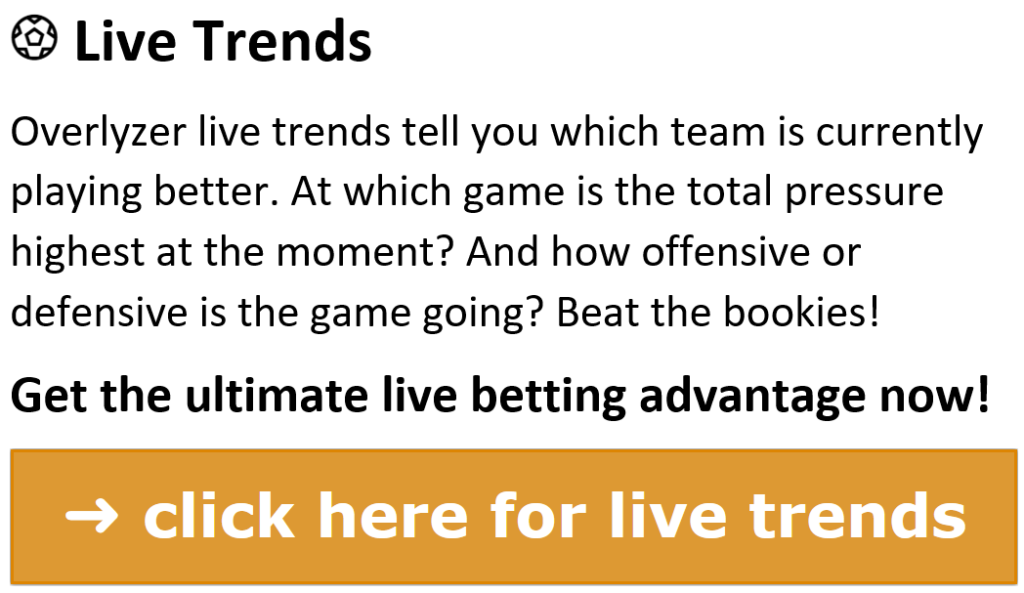 ---
Table of contents: Betting on England at the 2022 World Cup
England odds World Cup 2022
Current form and results
World Cup preparation
England's World Cup 2022 fixtures
England World Cup 2022 squad
England's World Cup history
FAQ – Questions and answers about England at the 2022 World Cup
---
---
Top Bookmaker for World Cup Betting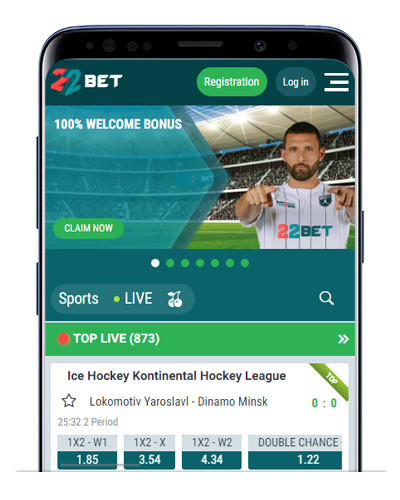 22Bet offers sports betting with high stakes and win limits. In addition, the betting company has a wide range of bets available. Customers who play with higher stakes and do not want to compromise on the betting selection will find 22Bet a great choice!
22bet Review
Sign up with 22BET and get 122 € Bonus
---
England odds World Cup 2022
England's soccer fans have been waiting for another World Cup title since 1966. Back then, England won its only World Cup final so far. However, according to the bookies, the chances are good that the long wait for the Three Lions will soon come to an end. 
Football World Cup 2022 Winners Odds – top bookmakers
---
The betting companies consider England as one of the big favorites to win the World Cup and our best bookmaker Bet365 offers odds of @9.00 for England to win the World Cup. Only Brazil, France and Argentina have lower odds to win the FIFA World Cup 2022 overall.
England has only ever played in one World Cup final, which was won against Germany in 1966 thanks to Geoff Hurst's controversial goal. If England wins the final, you will be paid 3.75 times your stake.
England are the firm favorites in the group stage: at most sports betting sites, England have the lowest odds of all the teams in the group stage to win their group, which certainly has something to do with the pragmatic approach of manager Gareth Southgate.
In terms of quality, England have the edge over its group opponents Iran, USA and Wales.
---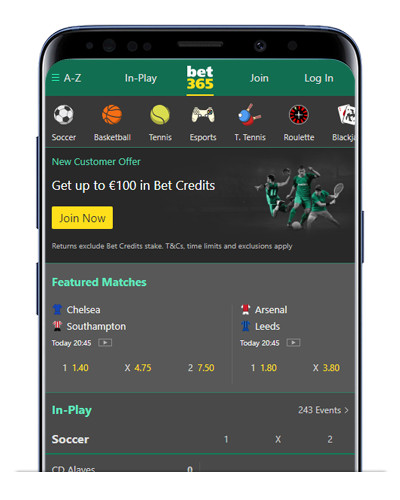 The most established name in world wide sports betting offers a huge range of betting options for new and experienced bettors. Bet365 is well known for great odds on sporting events from around the globe.
Bet365 Review
Sign up with Bet365 and get 100 €/$/£ Bonus
---
Centre-forward Harry Kane is one of the big favorites to win the "Golden Boot at the 2022 World Cup in Qatar. The experienced striker scored six goals at the 2018 World Cup in Russia to finish as top scorer.
Harry Kane is England's target player up front and will also find himself with plenty of scoring opportunities in Qatar. However, other English attacking players also have pretty good chances of becoming the tournament's top scorer.
Harry Kane to be World Cup top scorer @ 8.00 / Bet365
Raheem Sterling to be World Cup top scorer @ 41.00 / Bet365
Phil Foden to be World Cup top scorer @ 51.00 / Bet365
---
Current form and results
After England won two friendlies against Switzerland (2-1) and Côte d'Ivoire (3-0) in March 2022, an alarmingly poor run followed at the UEFA Nations League in June 2022. First came a 1-0 defeat in Hungary, followed by two draws against Italy and Germany. On June 14th, England finally lost 4-0 to Hungary at the Molineux Stadium in Wolverhampton, one of the biggest embarrassments in recent memory.

Fun fact: The very first clash between England and Hungary took place 114 years ago. Back then, the motherland of soccer won 7-0, which is still one of the highest defeats of the Hungarian national team. Hungary returned the favor late on in 1954, when their superb team of the 1950s beat England 7-1 in Budapest, which is still England's highest defeat in an international match.
---
➜ grab the ultimate live betting advantage with Overlyzer now!

Beat the bookies
England's disappointing international campaign continued in the UEFA Nations League at the end of September. A 1-0 defeat in Italy saw England create too few chances.

This was followed by a spectacular match against Germany at Wembley Stadium, in which six goals were scored in the second half. Shaw, Mount and Kane turned a 0-2 into a 3-2 lead before a bad mistake by substitute goalkeeper Nick Pope allowed the Germans to tie the game 3-3 after all.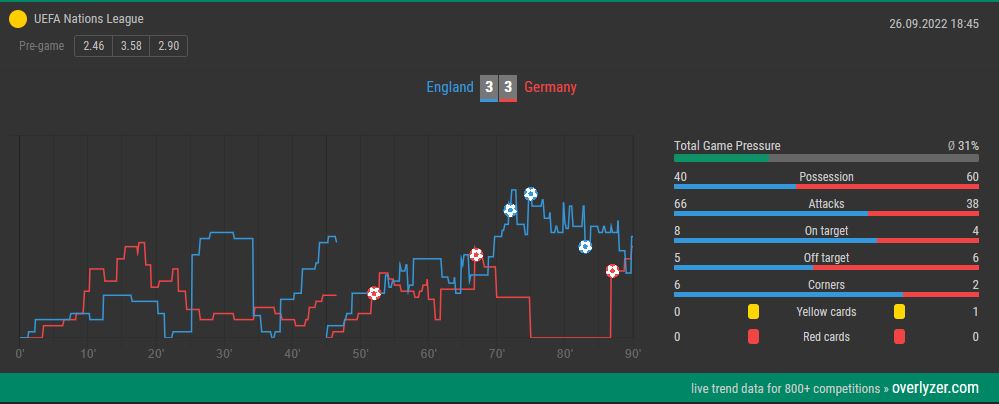 Pope will of course be glad in hindsight that he made that mistake in the Nations League and not at the World Cup, but the 3-3 still means England are still looking for a much-needed achievement to boost their self-confidence as they prepare for the 2022 World Cup.
England International Games in 2022
| | | | | | | | |
| --- | --- | --- | --- | --- | --- | --- | --- |
| Date | Opponent | Venue | Result | XG | Possession | Accuracy | Duels won |
| 26/03/2022 | Switzerland | H | 2 – 1 | 1.57 : 1.39 | 51,89% | 88,02% | 53,93% |
| 29/03/2022 | Ivory Coast | H | 3 – 0 | 2.28 : 0.27 | 57,91% | 91,47% | 42,86% |
| 04/06/2022 | Hungary | A | 0 – 1 | 1.43 : 1.97 | 56,81% | 87,19% | 46,94% |
| 07/06/2022 | Germany | A | 1 – 1 | 1.68 : 0.83 | 38,76% | 82,63% | 46,67% |
| 11/06/2022 | Italy | H | 0 – 0 | 2.17 : 1.22 | 60,28% | 91,51% | 43,18% |
| 14/06/2022 | Hungary | H | 0 – 4 | 0.72 : 0.60 | 70,18% | 88,82% | 46,98% |
| 23/09/2022 | Italy | A | 0 – 1 | 0.77 : 0.72 | 52,14% | 88,89% | 46,41% |
| 26/09/2022 | Germany | H | 3 – 3 | 2.16 : 1.98 | 42,43% | 81,14% | 48,37% |
---
---
World Cup preparation
So far, the English national team has not fixed any further friendly matches before the World Cup 2022. We will update this page continuously and inform you as soon as the further program of the English is fixed!
---
England's World Cup 2022 fixtures
England will face Iran, the biggest underdog in Group B, in their first group match.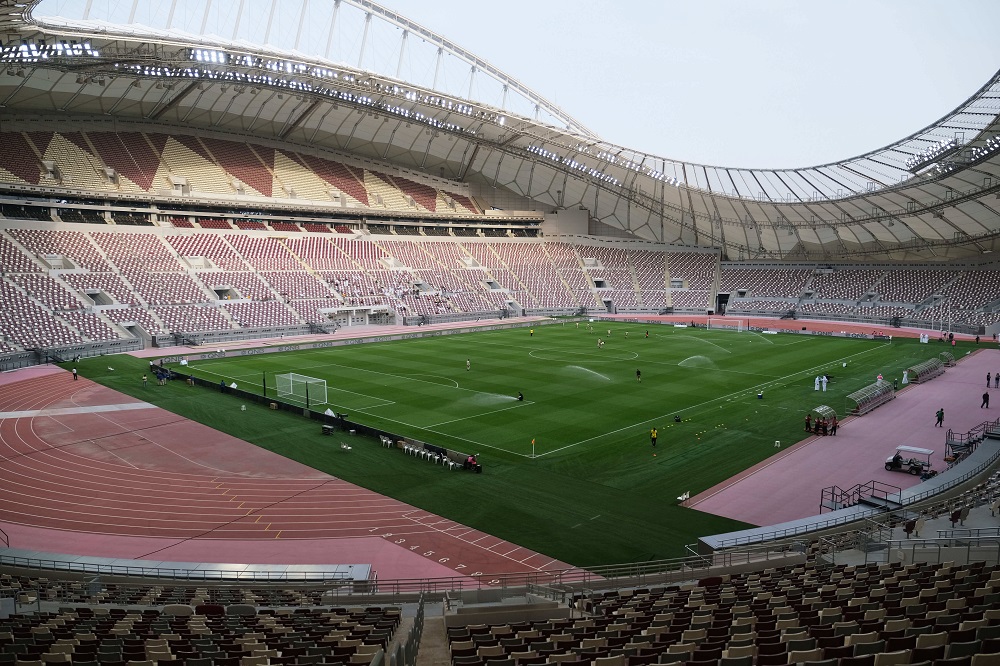 ---
The second matchday will feature a possibly tough game against the United States of America, and on the last round of Group B, England will face their neighbor Wales. In all three fixtures, the English are odds-on favorites with practically all international betting sites.
---
England World Cup 2022 squad
If it were simply a matter of the strength of the individual players, England could probably be awarded the trophy already before the tournament. But building a team is the biggest challenge in soccer. Gareth Southgate has largely succeeded in this regard with England, and the squad is making a good impression in major tournaments. However, there are also minor weaknesses within the team.
England goalkeepers
The goalkeeper position has always been a source of much concern for the Three Lions in the past. This year, too, the English do not have a real world-class goalkeeper, but Aaron Ramsdale from Arsenal made significant progress, especially last year, and is now considered a solid goalkeeper.
Ramsdale even managed to send Everton goalkeeper Jordan Pickford to the bench, and at times he is celebrated for his incredible reflexes. However, Ramsdale has yet to prove whether he can withstand the pressure of a major event.
GK – Aaron Ramsdale (Arsenal FC)
GK – Jordan Pickford (Everton FC)
GK – Nick Pope (Newcastle United)

England center backs
England team manager Gareth Southgate usually plays with a three-man backline, but he can also use formations with a defensive back four. In general, defensive stability is the cornerstone of England's success under Southgate, who led the country to the final of the 2021 European Championship with minimalist results.
Southgate sometimes converts full-backs into center backs, depending on how England wants to structure the game. Manchester City's Kyle Walker is therefore occasionally used as a center back instead on the right.
Classic center backs with ambitions for a starting spot in the team include the experienced Harry Maguire and John Stones. England have a lot of quality in their central defense, but they still lack players who have been able to prove themselves on a world-class level over a long period of time. Some players, such as Harry Maguire, are always capable of making serious mistakes. Southgate is relying more on quantity than on real class.

CB – Ben White (Arsenal FC)
CB – Harry Maguire (Manchester United)
CB – Eric Dier (Tottenham Hotspur FC)
CB – John Stones (Manchester City)
CB – Conor Coady (Wolverhampton Wanderers)
CB/RB – Kyle Walker (Manchester City)

England full backs
Liverpool's Trent Alexander-Arnold, who is usually referred to as "TAA", is one of the best full-backs in the world. The right-footer is the prototype of an attacking wing-back and, if fit, will be a regular in the English team.
On the left side the options are somewhat more limited, but Southgate knows how to adapt there as well. Most recently, Arsenal's regular winger Bukayo Saka filled this position. The talented youngster is able to cover a huge amount of ground and is considered to be an extremely versatile player, which is why he is qualified for this unusual position. Against stronger opponents, however, more conventional solutions are also conceivable, for example with Luke Shaw. Overall, England are excellently positioned at full-back.

RB – Trent Alexander-Arnold (Liverpool FC)
RB – Kieran Trippier (Newcastle United)

LB – Luke Shaw (Manchester United)


England central midfield
England have world-class players in the central midfield area. Southgate can rely on different types of players, all of whom bring different qualities to the table.
In recent years, for example, the rising star Kalvin Phillips has become a key member of the national team. The 26-year-old from Leeds only moved to Manchester City in the summer and will continue to improve in the run-up to the tournament. The same applies to the two biggest talents in the England midfield: Jude Bellingham, 19-year-old shooting star from Borussia Dortmund, is just as important for the national team as Manchester City's top footballer Phil Foden, who is versatile in use.
In the attacking midfield, England can will rely mostly on Chelsea´s Mason Mount.
DM – Kalvin Phillips (Manchester City)
DM – Declan Rice (West Ham United)

CM – Jude Bellingham (Borussia Dortmund)
CM – Conor Gallagher (Chelsea FC)
CM – Jordan Henderson (Liverpool FC)
CAM – Mason Mount (Chelsea FC)
CAM – James Maddison (Leicester City)


England attack
England also have excellent attacking options. The squad features a good mix of power (Kane), technical finesse (Grealish) and pace (Sterling). This combination will make it very difficult for opponents to defend against England.
The tactics in the English attack are straightforward. Harry Kane is the obvious target player and all the other attacking players are tasked with supporting the 2018 World Cup top scorer.
England's two striker option has also been witnessed lately, but a 3-4-2-1 system is more likely, where everything is tailored to captain Kane.
RW/LB – Bukayo Saka (Arsenal FC)
LW – Jack Grealish (Manchester City)
LW – Raheem Sterling (Chelsea FC)
LW – Marcus Rashford (Manchester United)
LW – Phil Foden (Manchester City)
ST – Harry Kane (Tottenham Hotspur)
ST – Callum Wilson (Newcastle United)


England competition flair
At major events, something usually gets in the way of the English winning the title – in most cases, it's a penalty shootout. Since 1990, nine of England's games in the World and European Championships have been decided on penalties, and only twice have the Three Lions been victorious. In 2021, England lost the European Championship final to Italy because Marcus Rashford, Jadon Sancho and Bukayo Saka missed their penalties.
Coach Gareth Southgate nevertheless managed to make his team more solid and pragmatic. At the 2021 European Championship, in particular, we saw an English squad that didn't set off any fireworks, but instead performed its tasks calmly, thoughtfully and, above all, defensively in a stable manner. Of course, this will also be important at the tournament in Qatar.
Even though major events always arouse a long-lasting curse for the English, Southgate's pragmatism is worth its weight in gold for England. This is also something to consider when it comes to our betting strategies for the English team at the 2022 World Cup in Qatar.

---
---
England's World Cup history
Since England won its only World Cup final in front of a home crowd in 1966, things have simply not gone well for the motherland of football at World Cups. Only twice, at the 1990 and 2018 tournaments, did England reach the semifinals. However, it was not enough for a second appearance in the final.
England was also lucky to win the 1966 World Cup. In the 4-2 final victory over Germany after extra time, Geoffrey Hurst scored an extremely controversial goal that should not have counted.
Especially the 1990s and 2000s were very challenging for England at World Cups. In 1994, they didn't even take part, and in 2014 in Brazil, they were eliminated at group stage. In 2002 and 2006, they lost to Brazil and Portugal in the quarterfinals (in a penalty shootout, of course), and in 1998 and 2010 they were eliminated in the round of 16 – once in a penalty shootout against Argentina, and once in a 1:4 defeat against Germany, which marked the highest World Cup defeat for an English team.
However, the 2018 World Cup in Russia was a small glimmer of hope for the English. Although they narrowly lost to Croatia in the semifinals after extra time and then lost the third-place match to Belgium, Southgate drove his team to its greatest success since the 1990 World Cup. England now want to continue this upward trend in Qatar!
---
FAQ – Questions and answers about England at the 2022 World Cup
How did England qualify for the World Cup in Qatar
England qualified for the 2022 World Cup in Qatar after winning Group I ahead of Poland, Albania, Hungary, Andorra and San Marino.

Who is England's coach at the 2022 World Cup?
The England national coach at the 2022 World Cup is 52-year-old Gareth Southgate. This will be the second World Cup tournament after 2018 for the pragmatic coach, who puts defense first. Southgate took over the national team in September 2016 and has been England's team manager without interruption ever since. Last year, he reached the European Championship final with England.
Are England favorites to win the World Cup 2022?
Most bookmakers rate England as second favorites to win the World Cup with odds around 6/1. Top favorites to win the tournament are Brazil with odds around 5/1.
Who are England's stars at the 2022 World Cup?
Harry Kane, who was the top scorer at the 2018 World Cup in Russia, is England's captain and best finisher. The central midfield is also excellently filled with Bellingham, Foden, Mount, Rice or Phillips. In addition, England has a highly talented full-back in Alexander-Arnold and a fine technician for the wing positions in Jack Grealish.
Who will England play at the 2022 World Cup?
The English will face Iran, the United States and Wales in Group B. The clash with Iran will take place on November 21, 2022.
How many times did England win the World Cup?
England have only ever won one World Cup title. The Three Lions finished as world champions on home soil in 1966. Both before and after that, however, England never reached a World Cup final again.
Who has made the most appearances for England?
Peter Shilton, the goalkeeper who made 125 appearances for England between 1970 and 1990, is the most capped player in England's history. Wayne Rooney appeared in 120 games for the national team, David Beckham in 115 and Steven Gerrard in 114.
Who is England's top scorer?
Wayne Rooney is still England's national team top scorer, having notched 53 goals between 2003 and 2018. Harry Kane is hot on the England legend's heels, however, and has now scored 50 times for the national team. So Kane could well surpass Rooney's record directly at the 2022 World Cup. Kane most recently overtook Sir Bobby Charlton (49 goals) and Gary Lineker (48 goals).