Spain at the 2022 World Cup – Betting Odds & Tips
Spain enter the 2022 World Cup as one of the favorites and we therefore want to take a close look at the 2010 World Champions. We thoroughly analyze the strengths and weaknesses of the Spanish team and reveal the best World Cup betting tips around La Furia Roja.
Table of contents: Betting on Spain at the 2022 World Cup
Spain odds World Cup 2022
Current form and results
World Cup preparation
Spain World Cup 2022 fixtures
Spain World Cup 2022 squad
Spain World Cup history
FAQ – Questions and answers about Spain at the 2022 World Cup
---
---
Best Bookmaker for World Cup Betting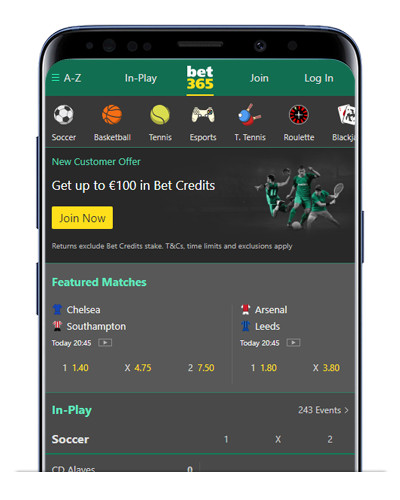 The most established name in world wide sports betting offers a huge range of betting options for new and experienced bettors. Bet365 is well known for great odds on sporting events from around the globe.
Bet365 Review
Sign up with Bet365 and get 100 €/$/£ Bonus
---
Spain odds World Cup 2022
Spain are one of the biggest favorites to win the World Cup in Qatar. Our sports betting test winner Bet365 only rates Brazil, England, France and Argentina slightly stronger and even gives Spain slightly better chances of winning the tournament with odds of @9.50 than group opponents Germany, who sit at odds of @11.00 to win the World Cup.
Football World Cup 2022 Winners Odds – top bookmakers
---
In the event of Spain winning the 2022 World Cup, it would only be the second World Cup title for La Furia Roja, who have previously only won football's most important tournament in 2010. Iniesta scored the sole goal in extra time in the final against the Netherlands.
Although Spain have qualified for the World Cup 15 times, they have only made it to the final once, which they won in 2010. Since 1978, Spain have participated in every single World Cup tournament and have only made it further than the quarter-finals once.
In Group E, Spain and Germany are the favorites to win the group, while Japan and Costa Rica are the underdogs. It should therefore be quite obvious who will advance, but not so much who will win the group.
Bookmakers also believes that Germany and Spain are on an equal footing. However, the betting site Bet365 still slightly favors the Spaniards, who are given marginally better odds of @1.83 than Germany, who have odds of @2.20.
---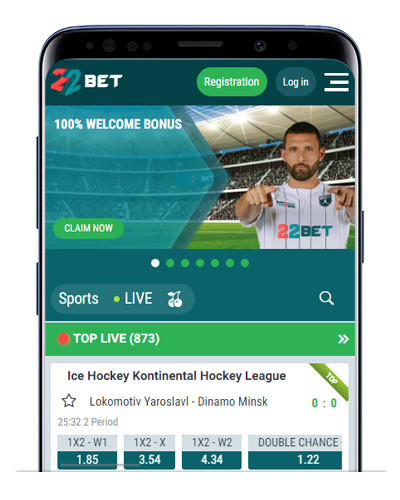 22Bet offers sports betting with high stakes and win limits. In addition, the betting company has a wide range of bets available. Customers who play with higher stakes and do not want to compromise on the betting selection will find 22Bet a great choice!
22bet Review
Sign up with 22BET and get 122 € Bonus
---
The attack is the most problematic area for the Spanish national team. Alvaro Morata is usually the target striker in the attacking centre and performs quite well in the team. Nevertheless, he does not have an easy standing with the Spanish public because he is simply not the dominant goal-scorer that the fans desire.
This is also reflected in the odds, because the centre-forward is considered to have an equal chance of winning the "Golden Boot" as right-winger Ferran Torres, who is also not one of the top scorers. The Spaniards simply do not have an outstanding world-class striker in attack, like Harry Kane for England or Romelu Lukaku for Belgium.
However, this is also an opportunity for an interesting long-term bet, because if you believe that the betting companies are too pessimistic about the situation in the Spanish attack and that Morata can prove his critics wrong at the World Cup in Qatar, then you will get excellent odds on the centre-forward of one of the biggest favorites at this tournament.
Alvaro Morata to be World Cup top scorer @ 51.00 / Bet365
Ferran Torres to be World Cup top scorer @ 51.00 / Bet365
➜ odds for the top scorer at the 2022 World Cup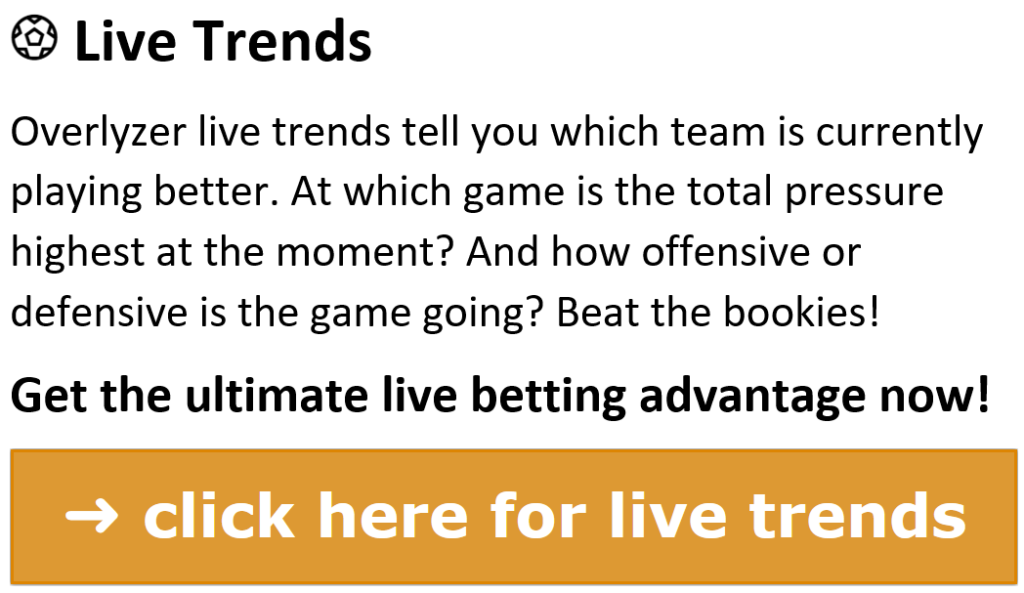 ---
Current form and results
Spain beat Sweden, Greece, Georgia and Kosovo in Group B of the 2022 World Cup qualifiers, but could only impress to a certain degree. Against the only two semi-serious rivals in the group, they first drew 1-1 with Greece and lost 2-1 to Sweden before securing their place in the group with two 1-0 victories against these two nations on the last two match days.
Spain only scored 15 goals in eight games, which again underlines the problems in the centre of attack.
➜ grab the ultimate live betting advantage with Overlyzer now!

Beat the bookmakers!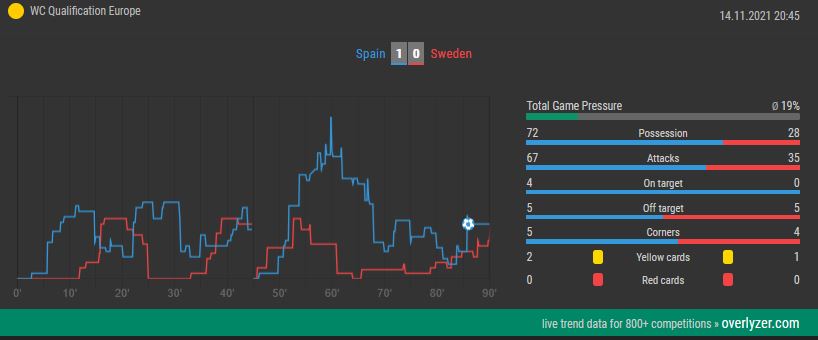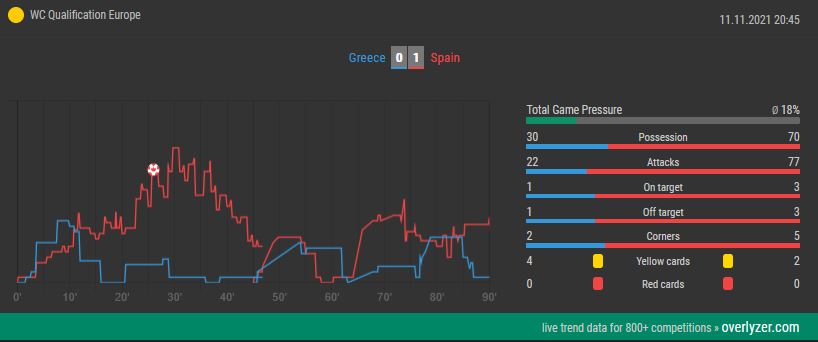 ---
After all, the Spanish team did not suffer a single defeat in the first half of 2022. In the Nations League, they picked up a win and a draw against the Czech Republic, won against Switzerland and drew with Portugal. Earlier this year, they also won 2-1 against Albania and 5-0 against Iceland.
Fun fact: The nickname of the Spanish national team is La Furia Roja and is now more than 100 years old! At the 1920 Olympics, Spain surprisingly won the silver medal, which is why the relentless underdogs earned this nickname.
Spain finally won its Nations League group with eleven points from six games. However, there were no great celebrations in Spain, as a home defeat to Switzerland – the only defeat so far in 2022 – dampened the mood.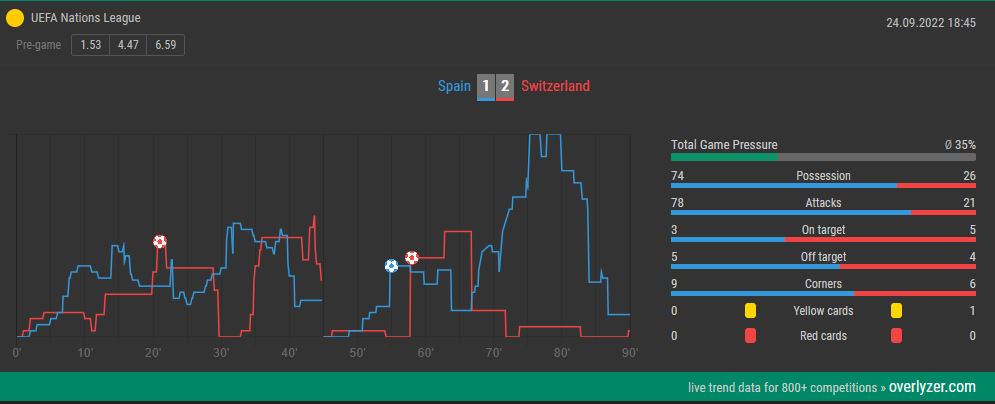 The Spaniards had over 75% possession, but only 0.46 expected goals in the entire match. This once again underlines the problems of the "Furia roja" in attack. Spain had control over the game, but did not manage to create many chances. When it comes to attacking efficiency Luis Enrique's team has problems.
The fact that Jordi Alba, a left-back, scored the only goal against Switzerland is typical of Spain's lack of striking power. Switzerland, on the other hand, were extremely efficient and ultimately deserved to win despite the low possession times, because Spain created too few scoring chances.
The Spaniards almost suffered a similar fate in their away game in Portugal. This time, however, Álvaro Morata redeemed Spain with his 1-0 in the 88th minute, making the Iberians the winners of the Nations League group.
Spain definitely needs to work on its attack, though. Eight goals in six UEFA Nations League matches – even if they were against strong opponents – are simply too few and not a good sign for the World Cup.
---
Spanish World Cup preparation
Currently, Spain's national team has not yet scheduled any further friendly games.
We update this page regularly and inform you immediately as soon as new dates for friendly matches are confirmed.
Spain International Games in 2022
| | | | | | | | |
| --- | --- | --- | --- | --- | --- | --- | --- |
| Date | Opponent | Venue | Result | XG | Possession | Accuracy | Duels won |
| 26/03/2022 | Albania | H | 2 – 1 | 1.56 : 0.21 | 80,53% | 91,95% | 50,30% |
| 29/03/2022 | Iceland | H | 5 – 0 | 3.99 : 0.14 | 83,88% | 92,99% | 47,92% |
| 02/06/2022 | Portugal | H | 1 – 1 | 1.18 : 0.94 | 58,56% | 86,63% | 47,75% |
| 05/06/2022 | Czech Republic | A | 2 – 2 | 1.59 : 0.76 | 77,73% | 91,77% | 53,19% |
| 09/06/2022 | Switzerland | A | 1 – 0 | 1.09 : 0.53 | 67,23% | 89,93% | 54,48% |
| 12/06/2022 | Czech Republic | H | 2 – 0 | 1.39 : 0.62 | 75,37% | 90,40% | 50,29% |
| 24/09/2022 | Switzerland | H | 1 – 2 | 0.46 : 1.03 | 75,29% | 88,50% | 53,77% |
| 27/09/2022 | Portugal | A | 1 – 0 | 0.86 : 1.08 | 66,00% | 90,63% | 45,45% |
---
Spain World Cup 2022 fixtures
Spain will kick off the tournament against the biggest underdog in Group E. On November the 23rd, Luis Enrique and his team will face Costa Rica, where of course three points are a must.
On November the 27th, the top match of Group E is on the schedule, which is probably also the biggest highlight of the entire group stage at this tournament. Spain will meet Germany in the al-Bayt Stadium and the 90 minutes will be all about winning the group.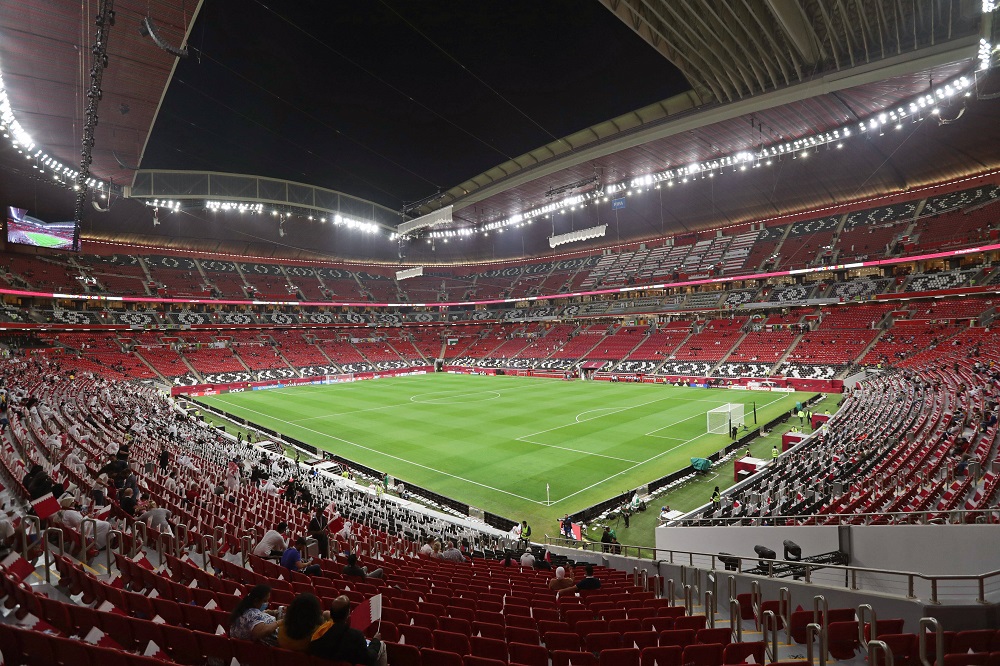 ---
On the last matchday of the group stage, Spain will face Japan. The match will take place on December 1st at the Khalifa International Stadium.
---
Spain World Cup 2022 squad
The Spanish national team has a very good mix of established players like Busquets and Koke and young talents like Gavi, especially in midfield. This is the main asset of a team that has a problem scoring goals.
Alvaro Morata may score regularly for the Spanish side, but he also misses many chances and is quickly the scapegoat among the fans.
There is hardly a team at this World Cup that has so many technically strong players in its squad and for our betting strategy we expect a team that wants to dominate the games even against the strongest opponents in this tournament.
Moreover, it is certainly no disadvantage that a large part of the squad is signed with FC Barcelona and many players know each other inside out. With coach Luis Enrique, Real Madrid players played a minor role from the very beginning, which was criticized especially in the country's capital.
Spain goalkeepers
Athletic Bilbao goalkeeper Unai Simón has been the main starter in the past and was preferred to David de Gea and Kepa Arrizabalaga, who will not attend the World Cup.. Simón recently suffered a shoulder injury, but it should not play a role at the World Cup tournament. The 25-year-old is a very explosive goalkeeper who can also be perfectly integrated into the build-up play. His weaknesses are most likely when it comes to set-pieces, where he is a bit hesitant when dealing with high balls.
GK – Unai Simón (Athletic Bilbao)
GK – Robert Sanchez (Brighton & Hove Albion)
GK – David Raya (FC Brentford)

Spain center backs
In the centre back, Pau Torres and Aymeric Laporte have the best chances for a starting spot. Both defenders have their strengths in build-up play when in possession, with Laporte also being physically strong. But you can see that the focus of both the goalkeepers and the centre backs is on dominating the game in possession and having very technically strong players on the pitch.
CB – Pau Torres (FC Villarreal)
CB – Aymeric Laporte (Manchester City)
CB – Eric Garcia (FC Barcelona)
CB – Diego Llorente (Leeds United)
CB – Óscar Mingueza (Celta Vigo)
CB – Raul Albiol (FC Villarreal)
CB – Jorge Cuenca (FC Villarreal)

Spain full backs
Spain have several experienced players at the two full-back positions. On the right, Cesar Azpilicueta and Daniel Carvajal hope for a regular spot, while on the left Marcos Alonso and Jordi Alba usually have a duel on their hands. However, Alonso was surprisingly not called up. Instead, Valencia player Jose Gaya got the ticket to Qatar.
A lot can still happen before the start of the tournament, but probably Azpilicueta and Alba have the slightly better cards for a place in the starting eleven. In any case, coach Luis Enrique has excellent options here and can rely on a lot of experience. However, the players are no longer among the youngest, which can come at the cost of speed. But Spain is a team that wants to control the game when they have the ball and not rely on quick counterattacks. Therefore, it is more important that the players are technically skilled than fast.
RB – Cesar Azpilicueta (Chelsea FC)
RB – Daniel Carvajal (Real Madrid)

LB – Jordi Alba (FC Barcelona)
LB – Jose Gaya (FC Valencia)


Spain central midfield
In the centre of midfield you will find the strongest area of the Spanish team, made up of some FC Barcelona players and other top players from renowned teams. With Fati and Ferran Torres on the outside as wingers, there could be a whole Barca unit on the pitch with Busquets, Pedri and Gavi.
Spain have technically gifted players in central midfield who can pass the ball around the team perfectly.
DM – Sergio Busquets (FC Barcelona)
DM – Rodri (Manchester City)
DM – Hugo Guillamon (FC Valencia)

CM – Koke (Atlético Madrid)
CM – Pedri (FC Barcelona)
CM – Carlos Soler (FC Valencia)
CM – Marcos Llorente (Atlético Madrid)
CM – Gavi (FC Barcelona)

OM – Dani Olmo (RB Leipzig)


Spain attack
On the left offensive wing, Ferran Torres is probably set, on the right Ansu Fati has a very good chance of getting a starting spot. However, there are solid options on both sides, so other factors, such as current form, will play a role.
We already mentioned the problems in the centre of attack. Morata is certainly not a bad striker, but the central attackers do fall short compared to the rest of the team.

RW – Nico Williams (Athletic Bilbao)
RW – Pablo Sarabia (Paris Saint-Germain)
RW –Yeremy Pino (Villarreal CF)
RW – Marco Asensio (Real Madrid)
LW – Ferran Torres (FC Barcelona)
LW – Ansu Fati (FC Barcelona)

ST – Alvaro Morata (Atlético Madrid)

Spain competition flair
For a long time, Spain was regarded as a team made up of talented players who, however, usually came up short at major events. This changed abruptly when they won two European Championships and one World Cup between 2008 and 2012.
However, Xavi and Iniesta, the brilliant playmakers in central midfield at that time, were getting older too and, moreover, the style of play was getting out of date as aggressive pressing and counter-pressing coupled with quick transitioning took over. Tiki-taka was becoming a thing of the past.
In 2014, the Spanish were knocked out in the group stage of the World Cup, losing 5-1 to the Netherlands in their first group match, bringing an abrupt end to the successful era that began in 2010. They also fell short of expectations at the 2018 World Cup in Russia, where they were eliminated by the hosts in the round of 16.
Between 2008 and 2012, Spain was the most dominant team, but that domination was short-lived and in the last two World Cups, as so often, Spain fell short.

---
Spain World Cup history
Spain participated in a total of 15 World Cups and won the one and only world cup title in 2010.
The first minor success came at the 1950 World Cup, when the team made it through the group stage in Brazil after defeating England, Chile and the USA. This was followed by the final round of the four best teams, where they drew 2-2 against the eventual winners Uruguay, but then lost clearly 6-1 against Brazil. The clash against Sweden for third place ended with a 3-1 defeat.
In 2010, they won the World Cup title, though the Spanish team achieved the greatest success in Spanish football history in a rather minimalist manner. In the group stage, they lost to Switzerland (1-0) in their opener and advanced thanks to two wins against Honduras (2-0) and Chile (2-1).
Things got a little bizarre in the knockout phase, with Spain winning the games against Portugal, Paraguay and Germany all by 1-0. In the World Cup final against the Netherlands, no goals were scored in the first 90 minutes before Andres Iniesta made his team immortal in extra time.
---
FAQ – Questions and answers about Spain at the 2022 World Cup
How did Spain qualify for the 2022 World Cup?
Spain qualified in Group B, just ahead of Sweden and Greece, and will take part in the 2022 World Cup in Qatar.
Who is Spain´s coach at the 2022 World Cup?
The coach of the Spanish national team is Luis Enrique. The former Real and Barcelona player replaced Fernando Hierro in 2018.
Who will Spain play against at the 2022 World Cup?
Spain will face Germany, Japan and Costa Rica in Group E.
How many times have Spain been football world champions?
Spain have only won one World Cup so far. In 2010, they beat the Netherlands in extra time in the World Cup final in South Africa.
Who is Spain´s top scorer?
David Villa, who was very quick on his feet, scored eight goals for his country at World Cups, making him Spain's record World Cup goal scorer.