Betting on the Swiss Super League – Football Betting Tips & odds
On this page you find all information about the Super League of Switzerland. We show you how you can bet sustainably and intelligently on the Swiss Super League, the best bookmakers and sportsbooks and what special betting features make up the various top teams and duels.
Who are the best teams in the Super League? What over/under stats do you need to watch out for? We provide you with the best Swiss Super League tips and odds and explain what you need to look out for when betting live on Switzerland!
---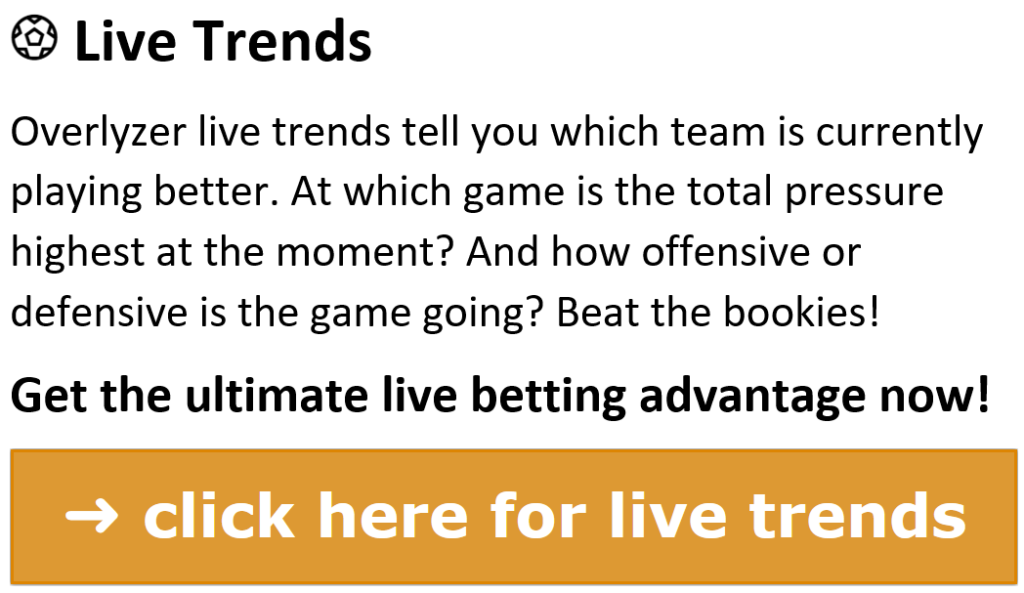 ---
The Super League – with its full name Raiffeisen Super League (RSL) – is the top division in Switzerland. Ten clubs compete against each other four times a season and complete 36 match days.
---
Regular Season
P
W
D
L
Goals
D
Points
Last
1

Zürich

36
23
7
6
78:46
32
76
2

Basel

36
15
17
4
70:41
29
62
3

Young Boys

36
16
12
8
80:50
30
60
4

Lugano

36
16
6
14
50:54
-4
54
5

St. Gallen

36
14
8
14
68:63
5
50
6

Servette

36
12
8
16
50:66
-16
44
7

Sion

36
11
8
17
46:67
-21
41
8

Grasshopper

36
9
13
14
54:58
-4
40
9

Luzern

36
9
13
14
52:64
-12
40
10

Lausanne Sport

36
4
10
22
37:76
-39
22
» Bet on the Swiss Super League at 22Bet now
In Switzerland championship titles have been awarded since 1897 and to date 19 different clubs have won the title. The record champion is the Grasshopper Club Zurich with 27 championships, which had to relegate to the Challenge League in the 2018-19 season.
Best Football Betting Sites reviewed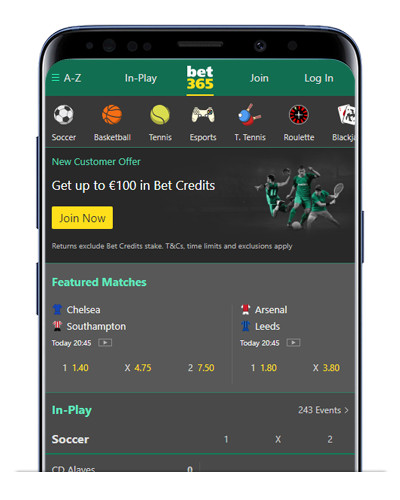 ---
FC Basel – Betting on FCB
Basel
Basel
Luzern
Luzern
Betting Tipps Basel
Basel hat bisher am wenigsten Gegentore kassiert (41).
Basel hat die letzten 6 von 7 Spiele nicht unentschieden gespielt.
Basel hat die letzten 6 von 7 Auswärtsspiele nicht unentschieden gespielt.
Basel hat die letzten 5 von 6 Spiele nicht gewonnen.
In den letzten 5 von 6 Auswärtsspiele des Basel sind mehr als 3 Tore gefallen.
Basel hat die letzten 4 von 5 Heimspiele nicht verloren.
FC Basel dominated the Swiss league almost at will between seasons 2009-10 and 2016-17 and won the national championship eight times in a row. Overall, the club founded in 1893 won the domestic league 20 times, with twelve of these titles being won from the 2000s onwards. FC Basel also won the national cup 13 times and participated in the Champions League seven times between 2002-03 and 2017-18, with the Swiss surviving the group phase three times and reaching the round of 16. In the 2012/13 season Basel even made it to the semi-finals in the Europa League, where you lost both games against the eventual winner Chelsea.
FC Basel play their home games in St.Jakob-Park and can rely on a loyal fan base, which creates a great atmosphere, but can also cause some problems. The Swiss club was called home to some very big names, such as the Egyptian star striker Mohamed Salah and midfield strategist Ivan Rakitic. Due to their long-standing loyalty to the club, however, numerous other players stay in the hearts of loyal fans, such as Marco Streller, Benjamin Huggel, Ivan Ergić, Alexander Frei, Massimo Ceccaroni and Matías Delgado.
BSC Young Boys – Betting on YB
Grasshopper
Grasshopper
Young Boys
Young Boys
Betting Tipps Young Boys
Die Mannschaft hat bisher mit 80 Toren die meisten Treffer in dieser Saison erzielt.
In den letzten 19 von 20 Spiele des Young Boys ist mehr als ein Tor gefallen.
In den letzten 13 von 14 Auswärtsspiele hat Young Boys zumindest ein Tore geschossen.
In den letzten 13 von 14 Auswärtsspiele des Young Boys ist mehr als ein Tor gefallen.
Young Boys hat die letzten 9 von 10 Heimspiele gewonnen.
In den letzten 9 von 10 Heimspiele hat Young Boys mehr als ein Tore geschossen.
The yellow-blacks from Bern are another traditional Swiss club that was founded in 1898 and has been able to collect 14 championship titles to date. At the end of the 1950s, the club achieved a tremendous amount of titles when it was champion four times in succession between 1957 and 1960 under coach Albert Sing. Incidentally, Albert Sing worked for 13 years as head coach and also won the national cup twice. However, his successors had a much harder time and after the Sing era it took until the 1985-86 season for the championship holder to be lifted into the Bernese night sky again. In recent years, YB has managed to break Basel's dominance, which had to surrender to the Bernese after the eight championship titles en suite in 2017-18, 2018-19, 2019-20 and 2020-21. Only in 2022 another team, FC Zurich, could stop YB's winning streak.
Manager Christoph Spycher and the Austrian coach Adi Hütter, who won the first championship title for the young boys after 32 years, played a large part in the success and then moved to Eintracht Frankfurt. In Bern, too, there were some prominent players wearing the YB jersey: Georges Bregy, Stéphane Chapuisat, Seydou Doumbia, Hakan Yakin and Lars Lunde. In recent years, the Bernese have been a real power, especially in home games, so bets on home wins and often also handicap betting could be profitable.
FC Zurich – Betting on FCZ
Luzern
Luzern
Zürich
Zürich
Betting Tipps Zürich
Der Verein steht derzeit auf Platz 1 in der Tabelle.
In den letzten 19 von 20 Spiele des Zürich ist zumindest ein Tor gefallen.
In den letzten 15 von 16 Auswärtsspiele des Zürich ist zumindest ein Tor gefallen.
Zürich hat die letzten 14 von 15 Heimspiele nicht verloren.
In den letzten 13 von 14 Spiele hat Zürich zumindest ein Tore geschossen.
In den letzten 6 von 7 Heimspiele hat Zürich mehr als ein Tore geschossen.
With its founding year of 1896, FC Zurich is one of the oldest football clubs in Switzerland and caused a sensation internationally, particularly in the 1960s and 1970s, when it reached the semi-finals of the European Champions' Cup, the predecessor of the Champions League. The club is known for its good youth work and has celebrated a total of thirteen championship titles in the course of its club history, the last one being won in 2022. In 2018, the team celebrated its tenth cup victory in club history and was finally back in Swiss football after relegating to the Challenge League in 2015-16. After being promoted again 'FCZ' celebrated their big comeback in 2022 by surprisingly winning their 13th Super League title.
The club's arch rival is the Grasshopper Club Zurich, with which the FCZ has been struggling for dominance in the city for many decades. FC Zurich used to be considered a working-class club, while Grasshoppers supporters often came from the upper class. In the meantime, however, these social roles have loosened considerably and are no longer valid. In addition to the city rival, there is also a certain tension between Zurich and FC Basel, because the fans of the two clubs in particular do not like each other and often riots take place around the games.
Servette FC – Betting on the Geneva football club
Servette
Servette
Lausanne Sport
Lausanne Sport
Betting Tipps Servette
In den letzten 12 von 13 Auswärtsspiele hat Servette zumindest ein Tore geschossen.
Servette hat die letzten 18 von 20 Heimspiele nicht verloren.
In den letzten 15 von 17 Auswärtsspiele des Servette ist mehr als ein Tor gefallen.
Servette hat die letzten 7 von 8 Auswärtsspiele nicht unentschieden gespielt.
In den letzten 14 von 16 Spiele hat Servette zumindest ein Tore geschossen.
Servette FC is – behind FC Basel and the record champions Grasshopper Club Zurich – the club with the third most championship titles in Switzerland, but spent a lot of time in the second-highest division in the 2000s. In the 2018-19 season, the Challenge League was finally won on the third attempt, making Servette a top flight club again. In the 21st century, the club, which won 14 of its 17 championship titles before 1962, has not yet won a championship race in the Super League, and the traditional club founded in 1890 has long since ceased to be an exclamation mark. However, fans can rave about many former top players in their ranks, such as Karl-Heinz Rummenigge, Christian Karembeu and Oliver Neuville. Servette FC's biggest rivals are FC Sion and Lausanne-Sport.
---
Explosive duels in the Swiss Super League
The most heated duels in the Swiss league are games in which a club from Zurich is involved. No matter whether the Zurich derby or games of a Zurich club against FC Basel – these games are often not just heated on the pitch.
FC Basel – FC Zurich: betting on the city duel between Basel and Zurich
| Pos | Team | Perf | | Points |
| --- | --- | --- | --- | --- |
| 2. | Basel | 37% | 70:41 | 62 |
| 1. | Zürich | 75% | 78:46 | 76 |
Recent Games
03.09.23

Basel

Zürich

07.05.23

Basel

Zürich

08.04.23

Zürich

Basel

20.10.22

Basel

Zürich

28.08.22

Zürich

Basel

01.05.22

Basel

Zürich

27.02.22

Zürich

Basel

30.10.21

Zürich

Basel
Betting Tipps Basel - Zürich
Bei diesem Duell spielt der Tabellenerste gegen den Zweitplatzierten.
Die letzte Begegnung ist Unentschieden ausgegangen.
Im letzten Spiel sind mehr als 3 Tore gefallen.
Im letzten Duell haben beide Teams getroffen
There have always been great rivalries between the cities of Basel and Zurich in the Super League, although it mostly depended on which of the two Zurich clubs was stronger from a sporting perspective. The duel between FC Basel and FC Zurich was perhaps always a bit more explosive, because FC Zurich had a larger fan base than Grasshoppers.
The negative highlight was reached on May 13, 2006, when a game took place between the two teams that would later go down in Swiss football history as the "disgrace of Basel". FC Basel met FC Zurich in the last round in front of their home crowd, which meant a direct duel for the championship title. Basel had been leading the table since game day 5 and were three points ahead of FC Zurich before the last matchday, but they had the better goal difference. The home team therefore needed a draw and the Basel supporters were able to be really optimistic before the game because their team at home had been a real power for a long time. FC Basel have not lost any of their last 59 home games up to this game and have also played well against FC Zurich in three previous season duels (two wins, one draw). The guests took the lead in the first half through Alhassane Keita, Basel only equalized in the 72nd minute with a free kick. The title seemed within reach, but the Romanian defender Filipescu scored after a cross from Florian Stahel in the third minute of added time and brought the title to Zurich. Shortly after the final whistle, Basel fans stormed the field and chased the Zurich players. There were huge riots that continued outside the stadium and continued until late at night. More than 100 people were injured and FC Basel had to play the first home games of the new season in front of empty stands.
Of course, games between these two clubs do not always result in such unsightly scenes, especially as the balance of power shifted further towards Basel and the games are often a very clear thing. Handicap bets on FC Basel have often been promising lately, as have 'over' bets.
Young Boys Bern – FC Thun: betting on the Bern Derby
The rivalry between the two Bern clubs is limited, as the Young Boys are much more successful than the neighboring club from the Bernese Oberland. In some ways, the two clubs are even more co-operation partners than rivals, as young talents who do not make the breakthrough with the Young Boys often find a new home at FC Thun.
FC Thun is satisfied with relegation in many seasons, even if there are rises, such as the sensational reaching of the Champions League group stage in the 2005-06 season and participation in the Europa League group stage 2013-14. In these seasons, the clubs move closer together, but in direct duels the Young Boys usually have the better end for themselves. In this duel, 'over' bets are particularly recommended especially in home games of Young Boys Bern.
---
Information about the Swiss Super League
Here you find more information about the Swiss Super League. These statistics are interesting for football fans on the one hand, and for sports betting fans on the other.
Grasshopper Club Zurich – betting on the Hoppers
The record champion of the Swiss league only took part in the Challenge League in the 2019-20 season when, after 70 years of consistently belonging to the top division, they were relegated to the second division. The Grasshopper Club Zurich has collected a total of 27 championships and 19 cup victories since it was founded in 1886 and has a big lead in the all-time Super League table.
Grasshopper Club Zurich – FC Zurich: betting on the Zurich derby
The rivalry between FC Zurich and Grasshopper Club Zurich is more than a hundred years old. The first disputes between the two clubs came in 1909, when the Grasshoppers left the football association for a short time and the city rival quickly changed its club colors from red-white to blue-white. Before, these were not only the club colors of the Grasshoppers, but also the city of Zurich.
In addition, FC Zurich was formerly a 'workers and farmers' association, while the Grasshoppers were supported by the upper class. However, the two clubs did not play in the same league for a long time, and regular derbies have therefore only been seen since the late 1960s. On the balance sheet, the Grasshoppers are clearly ahead and have won significantly more in cups and in the Swiss championship against the city rivals.
There were numerous exciting and memorable games between the two clubs, such as the 5-5 draw in the 2004 Cup semi-final, when FCZ were 5-2 up until the 82nd minute, but still let the game out of hand and had to take another goal in injury time. In summer 2011 FCZ celebrated the greatest victory of all time against the city rivals when six different players scored against Grasshopppers in the 6-0 victory.
However, there are also games that became infamous. In October 2011, the referee had to cancel the city derby when FC Zurich fans left their stand after 77 minutes, when their team was back 1-2, throwing flares at the Grasshoppers supporters. The game was rated 3-0 in favor of the Grasshoppers and both clubs had to pay a fine.
It is interesting for sports bettors to know that the Grasshoppers lead clearly in the perpetual record, but the days when the record champion dominated the league are long gone. If both clubs are in the same league, you should pay particular attention to the current form of the clubs and watch the first minutes of the game live on Overlyzer.com before you place your bet. Even if the two teams moved closer together, the Grasshoppers have been responsible for clear victories in the city derby in the recent past. In 2017 they won 4-0, two years earlier they even won 5-0 against FCZ.
Stadiums in the Swiss Super League
There are three stadiums in the Swiss league with a capacity of more than 30,000 spectators. The largest stadium is located in Basel.
St. Jakob-Park: The home stadium of FC Basel was expanded as part of the 2008 European Championship and now has space for 38,512 fans. Negative headlines were written in 2006 when Basel played against FC Zurich (already mentioned before).
Stade de Suisse: Up to 31,120 fans can watch the home games of the BSC Young Boys from Bern. Like the St. Jakob Park, the Stade de Suisse is a category 4 UEFA stadium.
Stade de Genève: 30,084 fans fit into the Servette Geneva stadium.
The most successful clubs
The Swiss record champion is Grasshopper Club Zurich, which has a total of 27 championship titles in its club history, although the last title win was some time ago. The fans celebrated the last championship in 2003 and had to accept the relegation into second division in the 2018-19 season. In second place with 20 championship titles comes FC Basel, which dominated the league between 2010 and 2017 and won eight championship titles en suite, before the young boys from Bern broke dominance from 2018 to 2021. Surpringly it wasn't Basel to strike back in 2022, but FC Zurich who could mark their 13th championship title.
Just ahead of the Young Boys, who are in fourth place with 15 championship titles, comes Servette Geneva in third place with 17 championship titles. However, the last great success of the Geneva club was more than 20 years ago and dates from 1999. FC Zurich is currently fifth and celebrated their last and twelfth championship win in 2022.
1. Grasshopper Club Zurich (27)
2. FC Basel (20)
3. Servette Geneve (17)
4. BSC Young Boys (15)
5. FC Zurich (13)
6. FC Lausanne-Sports (7)
7. FC Winterthur (3)
7. FC Lugano (3)
7. FC La Chaux-de-Fonds (3)
7. Neuchâtel Xamax (3)
7. FC Aarau (3)
12. FC Sion (2)
12. FC St. Gallen (2)
14. Anglo-American Club Zürich (1)
14. SC Brühl St. Gallen (1)
14. FC Étoile (1)
14. FC Biel-Bienne (1)
14. AC Bellinzona (1)
14. FC Lucerne (1)
Current balance of power in the Swiss Super League
The 2010s was shaped by the successful streak of FC Basel, which set a remarkable record with eight titles in a row and clearly outshone the four Young Boys' title wins between 1957 and 1960. The Young Boys pushed the Basler from the throne again in 2018, 2019, 2020 and 2021 and during this time presented themselves as the team with the more modern style of play, whereby the Austrian coach Adi Hütter played a large part in this success.
Teams have rarely managed to jeopardize the two clubs in the table recently, with FC Saint Gallen acting unexpectedly strong in the 2019-20 season. The Young Boys are particularly strong in front of their home crowd, so 3-way bets on home wins in the championship seasons of the Bernese were almost always successful. It is also striking that many large traditional clubs such as Grasshoppers and FC Zurich have often struggled in the past and even had to enter the Challenge League. They made their impressing comeback in 2022 by winning the league because of their good balance in home and away teams. Zurich played attractive football everywhere which made them very hard to beat in this remarkable season.
The record players of the Swiss Super League
Urs Fischer played most of the championship games in the Swiss league. Today's coach, who celebrated the championship title with FC Basel in 2016 and 2017, played a total of 545 games for FC Zurich and FC Saint Gallen.
Defensive midfielder Philippe Perret is in second place and played all 540 league appearances between 1978 and 1998 for Neuchâtel Xamax. The central midfielder Heinz Hermann played 496 league games for four teams throughout his career. He most frequently represented the Grasshoppers jersey with 247 games. Heinz Hermann is also Switzerland's national team record player with 118 caps.
The best scorers in the Swiss Super League
Most of the championship goals in Switzerland were contributed by Peter Risi, who died in 2010 and scored 216 goals in his 370 league games. The attacker was crowned top scorer in seasons 1975-76, 1978-79 and 1980-81, with the 1975-76 season being exceptional. Risi won championship and cup with FC Zurich and scored 33 championship goals.
In second place comes Rolf Blättler, who was at the top of the scorers list three times in a row in the 1964-65 and 1965-66 seasons, having to share the title of top scorer twice. Overall, he scored 174 goals in 332 league games. Fritz Künzli is in third place with 168 goals from 262 championship games, scoring the majority of his goals for FC Zurich, for which he contributed 136 goals in 185 games.