Belgium at the 2022 World Cup – Betting Odds & Tips
The Belgian national team hopes to surpass its strong third-place finish in 2018 at the 2022 World Cup in Qatar. After all, Belgium's "golden generation" will not have too many more opportunities to win a title at a major event.
We examine the strengths and weaknesses of the Belgian side and provide you with the best World Cup betting tips and strategies.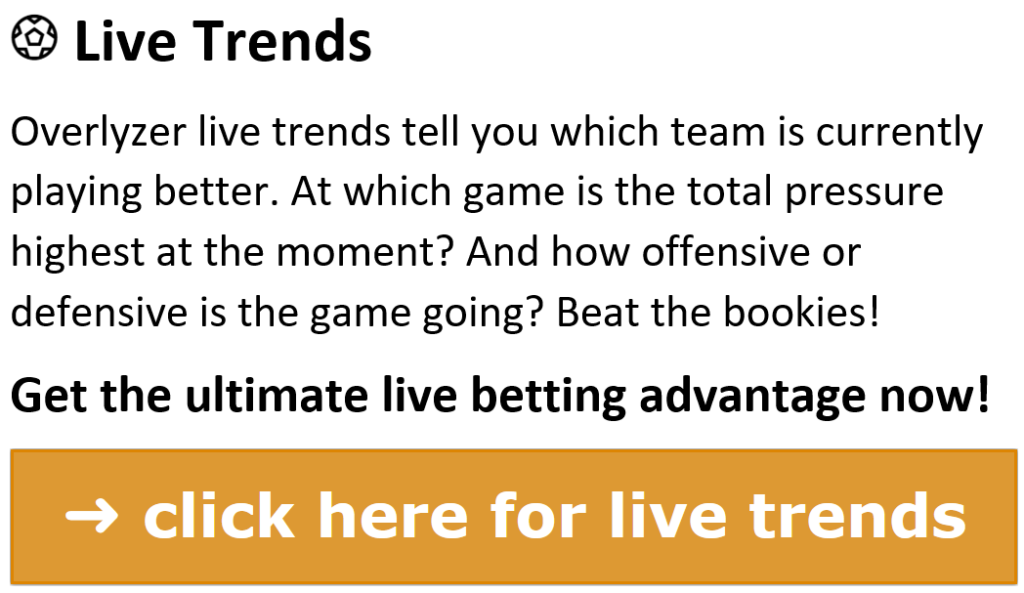 ---
Table of contents: Betting on Belgium at the 2022 World Cup
Belgium odds World Cup 2022
Current form and results
World Cup preparation
Belgium World Cup 2022 fixtures
Belgium World Cup 2022 squad
Belgium World Cup history
FAQ – Questions and answers about Belgium at the 2022 World Cup
---
---
Top Bookmaker for World Cup Betting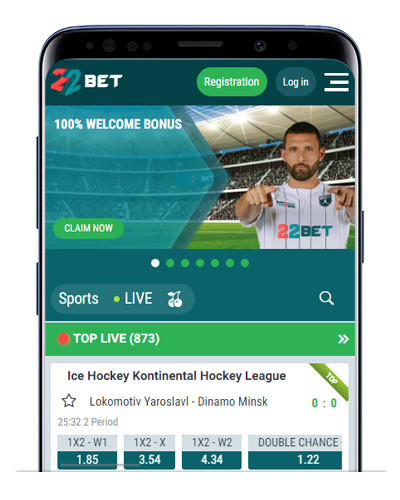 As a well known online bookmaker with a brilliant reputation 22BET are committed to provide a secure betting experience to their customers. 22BET stands for more than competitive odds and high limits on world wide sporting events with huge live betting options. New customers will receive a € 122 Welcome Bonus!
22bet Review
Sign up with 22BET and get 122 € Bonus
---
Belgium odds World Cup 2022
In 13 attempts, Belgium have never won the World Cup. The bookmakers do not rank them among the biggest World Cup favorites this time either, but the "Red Devils" do belong to the wider circle of favorites.
Football World Cup 2022 Winners Odds – top bookmakers
---
Our top bookmaker Bet365 offers odds of @17.00 for Kevin De Bruyne and his team to to win the World Cup. With Brazil, England, France, Argentina, Spain, Germany, Portugal and the Netherlands, there are eight teams that are considered to have better chances of becoming world champions.
Belgium's only experience of reaching the final of a major event dates back to the 1980 European Championship, where they were beaten 2-1 by West Germany. A World Cup final appearance would therefore be a novelty, as they were eliminated in the semi-finals in both 1986 and 2018. If you believe Roberto Martinez's team will make it to the final this time, Bet365 offers odds of 6.00.
Although Croatia, the runners-up in the 2018 World Cup, are also in Group F, the betting sites rank Belgium as the heavy favorites to win the group. Odds of 1.53 are offered for the Belgians to win the group, while odds of @3.50 are offered for Croatia. Morocco and Canada are dangerous underdogs, but probably don't have much to say about winning the group.
Romelu Lukaku helped Inter Milan win the title in the 2020/21 season with 24 goals, but then fell far short of expectations after his move to Chelsea in the Premier League. He returned to Inter at the start of the new season, where he will rediscover his old form in familiar surroundings.
---
In case you want to bet that Lukaku will win the Golden Boot at the 2022 World Cup, it would be worth considering placing a long-term bet a few months before the start of the tournament. If the Belgian starts scoring again in Serie A, the betting odds will drop quickly.
Bet now: ➜ Lukaku will be top scorer @21.00 / Bet365
---
Current form and results
In the World Cup qualifiers, Belgium won six matches and drew two, finishing unbeaten in their group ahead of Wales and the Czech Republic. They also scored an impressive 25 goals in eight matches, an average of more than 3 goals per game. Belarus in particular were crushed brutally on one occasion, losing 8-0 to the World Cup co-favorites.
In the Nations League matches, however, it became clear why Belgium are not among the absolute top favorites for the World Cup in Qatar. Between October 2021 and June 2022, they lost their Nations League matches against France (3-2), Italy (2-1) and the Netherlands (4-1) and failed to win against any of the world' s top teams. The best performance of Roberto Martinez's team was a 6-1 win against Poland.

That proved true in the two Nations League games in September. First, Belgium managed a 2-1 win over Wales, a game that could have been a higher score. The high level of possession was particularly noticeable, even though Wales are a team that like to hand the ball to its opponents.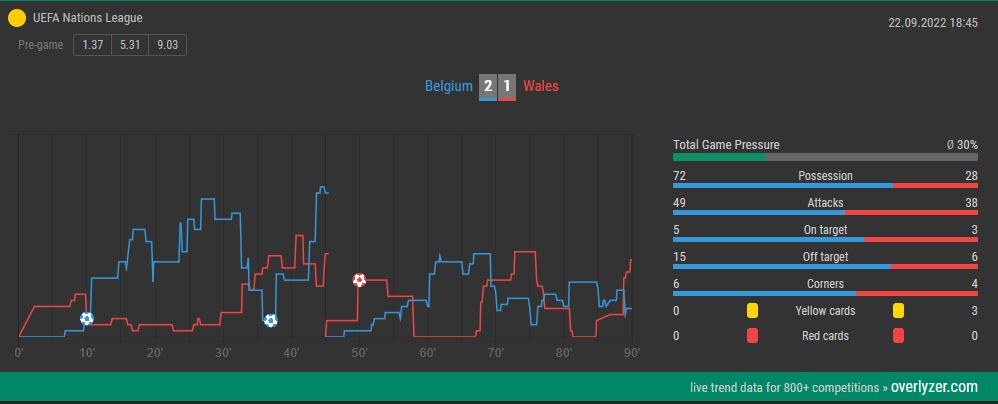 Kevin de Bruyne and Michy Batshuayi scored against Wales, two attacking players who definitely need to build up their confidence before the tournament. Romelu Lukaku was not in the team squad for this match.
Afterwards, however, there was another setback against one of the big teams. Belgium lost 1-0 to its "big brother" from the Netherlands. Virgil van Dijk scored a header from a corner kick in the closing stages of the game, which also showed Belgium's weakness on crosses. They had also conceded a header goal against Wales.
The games so far in 2022 thus showed that the Belgian national team is basically structurally sound, but that it still needs to improve, especially against stronger opponents.
---
Speaking of Over/Under Betting: Have you already seen our Over/Under tool? Our betting tool shows you even before the game starts the probabilities of how many goals will be scored in a game and if a game has an "over" or an "under" trend
---
➜ grab the ultimate live betting advantage with Overlyzer now!

Beat the bookies!
---
Fun fact: The Belgian Football Association runs its own hotel, which has a lot to offer not only for the Belgian team, but also for fans and tourists. At Martin`s Red, there are seven football pitches in addition to a modern fitness center, where the national team trains regularly. Fans get to be up close and personal with their idols, which boosts the national team`s popularity.
---
World Cup preparation
Belgium have already arranged two friendlies against teams from the Qatar region to prepare for the 2022 World Cup just before the start of the tournament.
First Belgium will be testing against Iraq – here it is obvious that they want to boost their self-confidence for the tournament by scoring as many goals as possible.
After that, the next match will be against Egypt. Here they come up against superstar Mohamed Salah, which could be quite a challenge for the defense.
Further preparation matches against bigger teams have not been announced yet. We will update this page regularly and keep you informed if Belgium will schedule more test matches.
15 November 2022: Iraq – Belgium
18 November 2022: Egypt – Belgium
Belgium International Games in 2022
| | | | | | | | |
| --- | --- | --- | --- | --- | --- | --- | --- |
| Date | Opponent | Venue | Result | XG | Possession | Accuracy | Duels won |
| 26/03/2022 | Ireland | A | 2 – 2 | 0.41 : 1.47 | 62,89% | 89,97% | 44,10% |
| 29/03/2022 | Burkina Faso | H | 3 – 0 | 1.93 : 0.33 | 60,31% | 90,21% | 43,39% |
| 03/06/2022 | Netherlands | H | 1 – 4 | 1.27 : 1.47 | 51,71% | 85,33% | 44,44% |
| 08/06/2022 | Poland | H | 6 – 1 | 2.35 : 0.90 | 63,80% | 88,91% | 50,71% |
| 11/06/2022 | Wales | A | 1 – 1 | 1.32 : 1.28 | 60,33% | 88,91% | 39,13% |
| 14/06/2022 | Poland | A | 1 – 0 | 0.92 : 1.17 | 67,34% | 90,78% | 48,99% |
| 22/09/2022 | Wales | H | 2 – 1 | 2.30 : 0.64 | 68,26% | 90,73% | 52,86% |
| 25/09/2022 | Netherlands | A | 0 – 1 | 1.52 : 1.67 | 56,43% | 87,08% | 44,91% |
| 15/11/2022 | Iraq | N | | | | | |
| 18/11/2022 | Egypt | N | | | | | |
---
Belgium World Cup 2022 fixtures
Belgium hope to book their place in the last 16 after beating Canada and Morocco in their first two group matches, so they will have less pressure against Croatia and may even be able to rest some key players.
After all, whether they finish first or second in Group F is not even that important, as they will probably meet Spain or Germany in the round of 16, two teams that are roughly equally strong.
---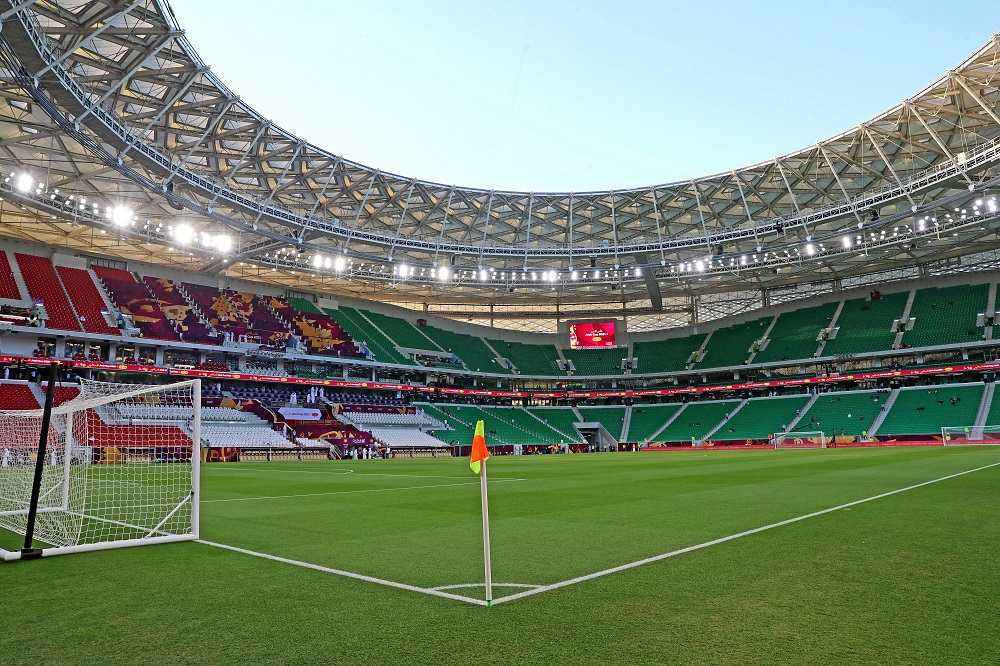 ---
Belgium World Cup 2022 squad
With Thibaut Courtois, Kevin De Bruyne and Romelu Lukaku, there are some absolute elite players in the Belgian team who are among the very best in the world, which is why many fans also speak of the "golden generation". However, some key players are slowly reaching an advanced age. This applies in particular to the defense, because Toby Alderweireld and Jan Vertonghen bring a lot of experience with them, but are no longer among the quickest players.
➜ the 14 best sports betting strategies
Belgium goalkeepers
One of the best goalkeepers in the world is Belgium's number 1. Real Madrid keeper Thibaut Courtois proved in the Champions League final win over Liverpool that he is almost unbeatable on a good day. The 2.00 meter tall goalkeeper is of course also the Belgian team's first choice and one of the absolute key players.
GK – Thibaut Courtois (Real Madrid)
GK – Koen Casteels (VfL Wolfsburg)
GK – Simon Mignolet  (Club Brugge)

Belgium center backs
In defense, coach Roberto Martinez relies on a three-man backline that has a lot of experience but little speed. Toby Alderweireld and Jan Vertonghen are usually the starting players, but Arthur Theate and Leander Dendoncker, who can also play as a defensive midfielder, can also start.
CB – Toby Alderweireld (Royal Antwerp)
CB – Jan Vertonghen (Benfica)
CB – Arthur Theate (Stade Rennes)
CB – Wout Faes (Stade Reims)
CB/DM – Leander Dendoncker (Wolverhampton Wanderers)
CB – Zeno Debast (RSC Anderlecht)

Belgium full backs / wing backs
Belgium play exclusively with a three-man backline, so no classic full-backs are needed. We therefore take a look at the midfield wingers who come into play in Belgium's 3-4-3 or 3-4-1-2 system.
Coach Roberto Martinez has opted for Dortmund's Thomas Meunier and Leicester foreign player Timothy Castagne on the right, while on the left Yannick Carrasco and Thorgan Hazard stand good chances of a place in the starting line-up. Timothy Castagne has also been used on the left wing.
RM – Timothy Castagne (Leicester City)
RM – Thomas Meunier (Borussia Dortmund)
LM – Yannick Carrasco (Atletico Madrid)
LM/LW – Thorgan Hazard (Borussia Dortmund)

Belgium central midfield
In central midfield, Kevin De Bruyne is the undisputed leader and boss. The exceptional Manchester City player is known for his strategic awareness and his excellent key passes. In addition, the 31-year-old is also very capable of scoring goals himself, which is why he has the second-lowest odds for the tournament's top scorer in the Belgian squad after Lukaku!
If you think a midfielder can be the best scorer at this World Cup, then Kevin De Bruyne is a good bet! At Bet365 you could increase your stake 50-fold with this Golden Boot bet!
Bet now: ➜ De Bruyne to be World Cup top scorer @ odds 51 Bet365
Apart from this world-class player, there are some very interesting names in the Belgian midfield! Youri Tielemans, for example, has made a name for himself at Leicester City, where he has improved tremendously in recent years.
Leander Dendoncker, who can also start in the defensive three, is a good option if you want to bring a lot of strength to the table in the midfield centre. The same goes for the experienced Axel Witsel.
DM – Axel Witsel (Atlético Madrid)
DM/CB – Leander Dendoncker (Wolverhampton Wanderers)
DM – Amadou Onana (Everton FC)
CM – Youri Tielemans (Leicester City)
CAM – Kevin De Bruyne (Manchester City)
CAM – Hans Vanaken (Club Brugge)
CAM – Charles De Ketelaere (AC Mailand)

Belgium attack
In attack, the Belgians have a lot of raw power both in the attacking centre and on the wing. With Romelu Lukaku, they have a bulky centre-forward who can be described as a force of nature and is almost unstoppable when he is on his best day. However, the Belgian almost missed the World Cup in Qatar because of an injury.
On the wing, too, there are players like Eden Hazard and Dries Mertens who are fast and have great dribbling skills.
RW – Dries Mertens (Galatasaray)
RW – Jeremy Doku (Stade Rennes)
LW – Eden Hazard (Real Madrid)
LW – Leandro Trossard (Brighton & Hove Albion)
ST – Romelu Lukaku (Inter Mailand)
ST – Michy Batshuayi (Chelsea FC)
ST – Loïs Openda (RC Lens)

Belgium competition flair
Having a small nation like Belgium win a World or European Championship is far from a matter of course. Nevertheless, the fans' expectations have always been very high in recent years, given the numerous international superstars in their own ranks.
However, those hopes were crushed in all their attempts, even if they obviously must be satisfied with their third-place finish at the 2018 World Cup. However, Belgium's golden generation is running out of time to win a major event.
All in all, despite their 3rd place at the last World Cup, one has to conclude that the Belgians mostly fell short of the high expectations at the World and European Championships.

---
---
Belgium World Cup history
Belgium have only ever won one major tournament, but that was more than a hundred years ago. In 1920, they won the Olympic Games, which is rather insignificant in football.
They would like to repeat this triumph at a World Cup, but in their 13 attempts so far, they have usually been a long way off.
In 1986, they were defeated in the semi-finals by the tournament winners Argentina. With Jean-Marie Pfaff, Jean Tigana, Jan Ceulemans and Enzo Scifo, the quality of the squad was excellent, but Diego Maradona put an end to their hopes in the semi-final.
Thereafter, a long unsuccessful period followed, because between 1990 and 2010, the team did not make it further than the round of 16. They even failed to qualify for the 2006 World Cup in Germany and the 2010 World Cup in South Africa.
It was all uphill from there. The team improved massively in quality and advanced to the quarter-finals in 2014, where they were eliminated by Argentina. Four years later, they surprisingly knocked Brazil out of the competition in the quarter-finals and only narrowly lost 1-0 to the eventual world champions France. In the end, they managed to win the game for third place against England.
---
FAQ – Questions and answers about Belgium at the 2022 World Cup
Are Belgium in the 2022 World Cup?
The Belgian national football team is participating in the 2022 World Cup as they beat Wales, the Czech Republic, Estonia and Belarus in Group E of the World Cup qualifiers. The Red Devils won six and drew two of their eight matches.
Who is Belgium's coach for the 2022 World Cup?
Spanish football coach Roberto Martinez has been in charge of Belgium since taking up his appointment in August 2016. Martinez surprisingly won the FA Cup with Wigan Athletic in 2013 and went on to coach Everton FC. He finished third in the 2018 World Cup with Belgium.
Who are Belgium's stars at the 2022 World Cup?
Kevin De Bruyne is one of the best central midfielders in the world and plays at a top-level week in, week out at his club Manchester City. In the centre of attack, powerful striker Lukaku is a big threat. Belgium also has an excellent goalkeeper in Thibaut Courtois, who won the Champions League with Real Madrid last season.
Who will Belgium play against at the 2022 World Cup?
The Belgians will face Croatia, Morocco and Canada in Group F of the 2022 World Cup in Qatar. In the first group match, they are the big favorites against Canada and Belgian fans are also expecting three points against Morocco. Things will get exciting on the third day of group play when they face 2018 runners-up Croatia.
How many times have Belgium won the World Cup?
The fans of the Belgian national team are still waiting for a World Cup title. At least they managed a strong 3rd place at the 2018 World Cup.