Costa Rica at the 2022 World Cup – Betting Odds & Tips
Costa Rica will only be taking part in a World Cup for the sixth time in 2022, but have already achieved some great success at these tournaments.
But how strong will the "Ticos" be this year? We provide you with the best World Cup betting odds, a detailed squad analysis and the best Costa Rica 2022 World Cup tips.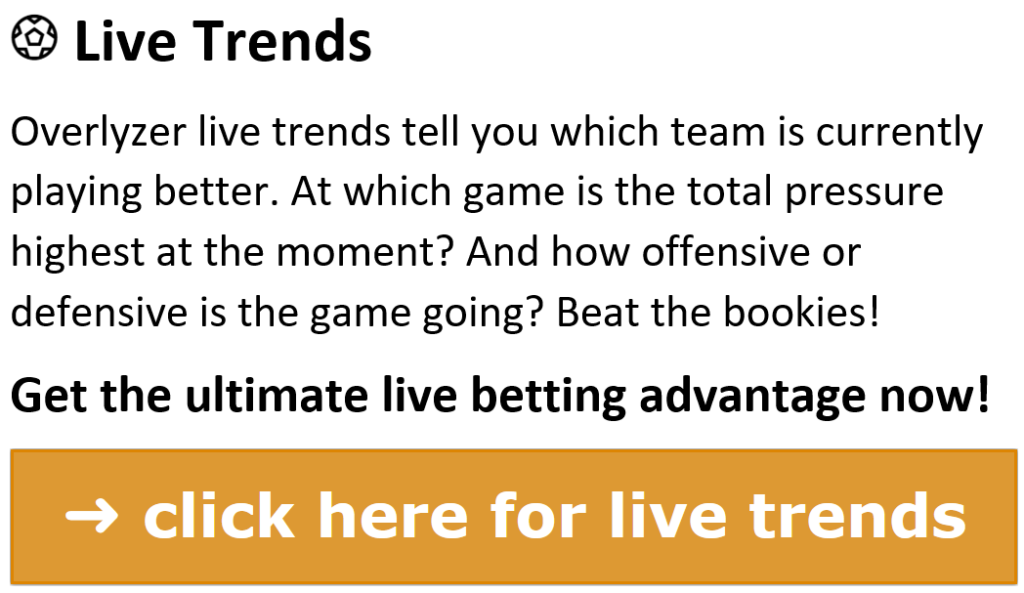 ---
Table of contents: Betting on Costa Rica at the 2022 World Cup
---

---
Best Bookmaker for World Cup Betting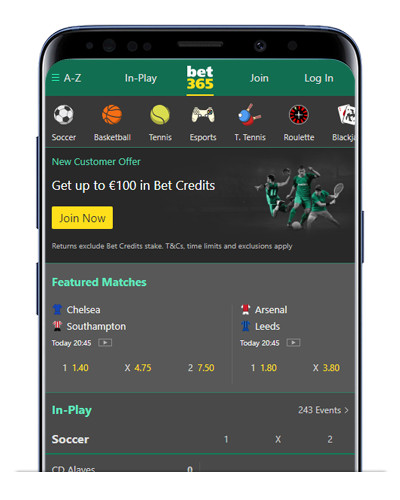 The most established name in world wide sports betting offers a huge range of betting options for new and experienced bettors. Bet365 is well known for great odds on sporting events from around the globe.
Bet365 Review
Sign up with Bet365 and get 100 €/$/£ Bonus
---
Costa Rica odds World Cup 2022
Costa Rica will travel to Qatar for the World Cup with a young squad featuring only a few foreign players. This means that the likeable Central Americans are certainly underdogs.
Football World Cup 2022 Winners Odds – top bookmakers
---
Our best bookmaker Bet365 offers the highest odds on Costa Rica to win the World Cup, along with Saudi Arabia and Iran. This bet would earn you 751 times the amount of your wager.
Accordingly, a place in the final is practically impossible for Costa Rica. In this respect, too, the country has the highest odds of all World Cup participants, which makes them the most glaring underdog of the entire tournament.
A sports betting tip on Costa Rica winning the group could earn you back 51 times your stake. Japan could be within reach of the team, but the two big group favorites, Spain and Germany, obviously have much more quality.
However, Costa Rica already showed in 2014 that they can surprise even as underdogs: Back then, they won a very difficult group with England, Italy and Uruguay and ultimately advanced to the quarterfinals in a complete surprise.
However, a similar sensation is very unlikely at the 2022 World Cup.
---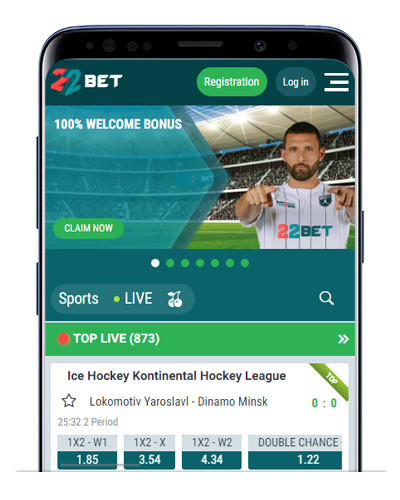 22Bet offers sports betting with high stakes and win limits. In addition, the betting company has a wide range of bets available. Customers who play with higher stakes and do not want to compromise on the betting selection will find 22Bet a great choice!
22bet Review
Sign up with 22BET and get 122 € Bonus
---
When it comes to betting on the World Cup top scorer, Costa Rica is the only team for which our betting sites test winner Bet365 does not offer a single player in its betting program.
A top scorer from Costa Rica is thus rated as the biggest possible sensation of the tournament, would probably be even more unlikely than a World Cup title for the country, according to bookmakers.
In any case, the two most dangerous attackers in Costa Rica's team are seasoned players: Bryan Ruiz, now 37, who spent many years playing in Europe, plays as an attacking midfielder, while 30-year-old right winger Joel Campbell is currently considered the most valuable player in Costa Rica's squad.
➜ the 15 best betting strategies by Overlyzer
---
Current form and results
While Costa Rica were somewhat weaker in 2021, they played a flawless World Cup qualifying campaign in 2022. Five of their six games were won – mostly in a minimalist fashion – and they only drew away to Mexico.
What was particularly striking here was that Costa Rica defeated both Canada and the USA – both of which are also participating in the 2022 World Cup. In both games, they were under a lot of pressure, but were very efficient in attack and solid in defense.

---
Who will score the next goal? Who is winning the game? Overlyzer will show you! Don't miss out on your decisive advantage in live betting with OVERLYZER!

➜ Register at overlyzer.com – Increase your win rate, minimize your risk and beat the bookmakers. Benefit exclusively from our unique algorithm and AI.
---
Against Canada, a red card for the visitors played into Costa Rica's hands. In the 2-0 win over the USA, set-pieces were the key to the sensation.

---
In mid-June, Costa Rica nevertheless had to play a World Cup playoff against New Zealand, which they also won in minimalist style, 1-0.
However, it looks like Costa Rica will become more attack-minded as the 2022 World Cup approaches. In September 2022, the team played South Korea and Uzbekistan and scored more than four expected goals, which is unusual for Costa Rica.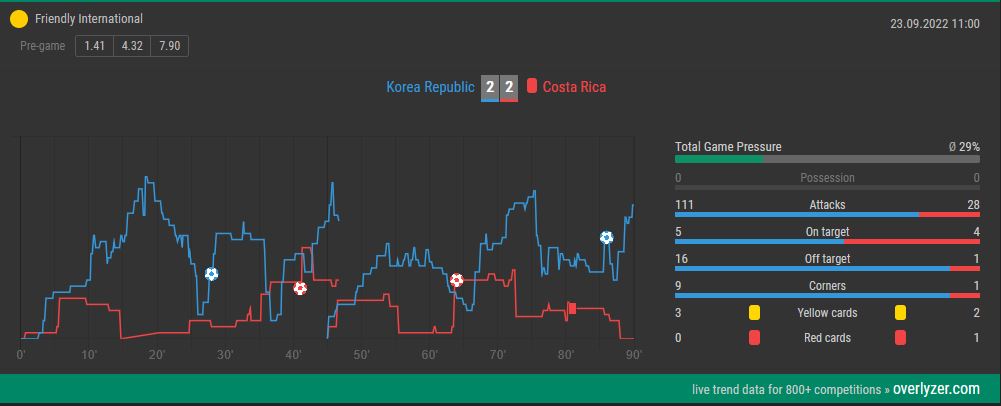 In a 2-2 draw with South Korea, 18-year-old top talent Jewison Bennette scored both goals for the Central Americans. In the subsequent 2-1 win over Uzbekistan, however, they took a long time to start scoring.
Uzbekistan led 1-0 for a long time and the equalizer by winger Anthony Hernández came only after 92 minutes. Then in the 94th minute it was centre back Kendall Waston who scored the winning goal for Costa Rica. This also proves the morale of the "Ticos", who never give up and fight to the end even in friendly matches.
➜ Betting tips and odds for the favorites of the World Cup 2022
---
Fun fact: In 1975, Costa Rica suffered two record defeats to the same opponent in the space of two months. Both in August and in October, they lost twice with 7-0 against Mexico. To this day, these were the highest defeats of the otherwise defensively strong "Ticos".
---
➜ get the ultimate advantage for your live betting!

Overlyzer Live Trends
---
World Cup preparation
Currently, no further test matches of the Costa Rican national team are scheduled.
We update this page continuously and inform you immediately as soon as new dates for friendly matches are confirmed.
Costa Rica international games in 2022
| | | | | | | | |
| --- | --- | --- | --- | --- | --- | --- | --- |
| Date | Opponent | Venue | Result | XG | Possession | Accuracy | Duels won |
| 28/01/2022 | Panama | H | 1 – 0 | 1.04 : 2.34 | 37,83% | 79,01% | 47,13% |
| 31/01/2022 | Mexico | A | 0 – 0 | 0.81 : 1.43 | 30,02% | 75,78% | 49,76% |
| 03/02/2022 | Jamaica | A | 1 – 0 | 1.28 : 2.17 | 38,17% | 80,23% | 44,61% |
| 25/03/2022 | Canada | H | 1 – 0 | 1.40 : 2.23 | 33,47% | 80,84% | 48,74% |
| 27/03/2022 | El Salvador | A | 2 – 1 | 1.87 : 0.44 | 37,66% | 79,57% | 59,89% |
| 31/03/2022 | USA | H | 2 – 0 | 1.32 : 1.44 | 38,47% | 79,85% | 40,89% |
| 03/06/2022 | Panama | A | 0 – 2 | 0.58 : 1.86 | 42,27% | 86,04% | 52,70% |
| 05/06/2022 | Martinique | H | 2 – 0 | 2.59 : 1.06 | 61,48% | 86,90% | 49,28% |
| 14/06/2022 | New Zealand | N | 1 – 0 | 0.17 : 1.17 | 36,98% | 77,36% | 47,19% |
| 23/09/2022 | South Korea | N | 2 – 2 | 2.54 : 2.25 | 38,04% | 82,82% | 48,82% |
| 27/09/2022 | Uzbekistan | N | 2 – 1 | 1.74 : 1.12 | 63,79% | 87,54% | 49,03% |
---

Costa Rica World Cup 2022 fixtures
Costa Rica start the group stage of the World Cup with what is expected to be their toughest game. On November 23, the underdog come up against Spain.
Four days later, Costa Rica will have to face Japan, while Spain and Germany will snatch points away from each other.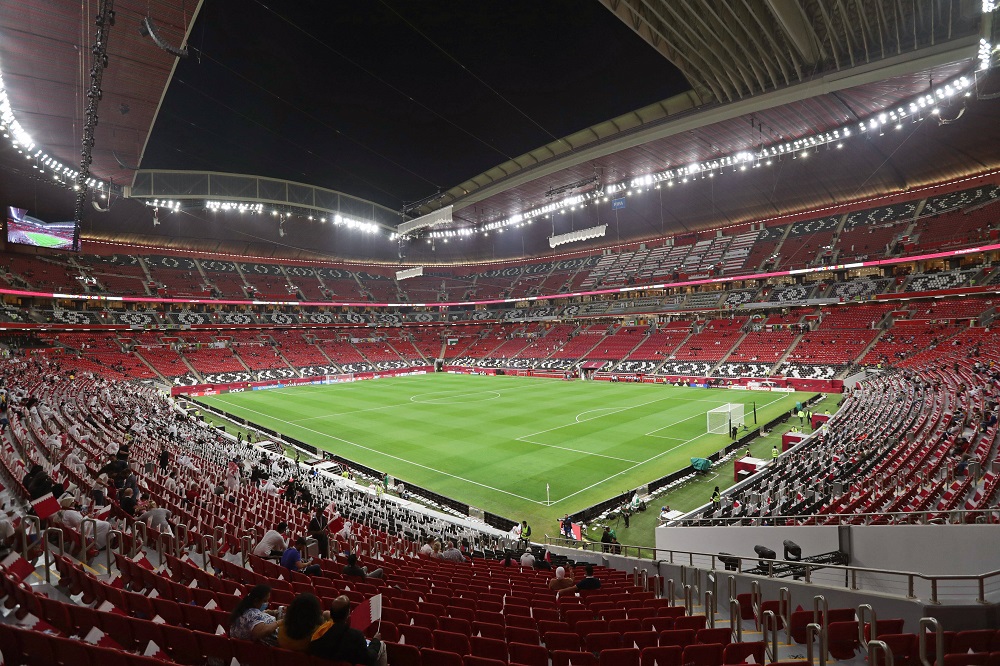 On the last matchday of Group E, Costa Rica and Germany will finally meet.
Date
Time
(local)
Group
Stadium
Match
Result
Nov. 23
4 p.m.
E
Khalifa International
Gerrmany – Japan
Nov. 23
7 p.m.
E
al-Thumama
Spain – Costa Rica
Nov. 27
1 p.m.
E
Ahmed bin Ali
Japan – Costa Rica
Nov. 27
10 p.m.
E
al-Bayt
Spain – Germany
Dec. 1
10 p.m.
E
al-Bayt
Costa Rica – Germany
Dec. 1
10 p.m.
E
Khalifa International
Japan – Spain
➜ World Cup 2022 fixtures
---
Costa Rica World Cup 2022 squad
Costa Rica's team is young and inexperienced. Most of the players earn their money in Central or South America but have never played in Europe. Nevertheless, there are some seasoned players in the team who already have World Cup experience.
We take a detailed look at the squad, assess strengths and weaknesses and provide you with a Costa Rica team analysis for the 2022 World Cup.
Costa Rica Goalkeeper
Goalkeeper Keylor Navas was a crucial key player at the 2014 World Cup. Navas is currently signed by PSG, but his performances in the national team are even better than at club level.
He is a true boss in his team and that is also reflected in his performances. He will be one of the biggest hopes for his team at this year's World Cup.
GK – Keylor Navas (Paris Saint-Germain)
GK – Esteban Alvarado (Herediano)
GK – Patrick Sequeira (CD Lugo)

---
Costa Rica Centre Back
Costa Rica like to play with a three-man backline and try to consolidate the centre. This part of the team is also where the physically strongest players of the squad perform. Coach Luis Fernando Suárez from Colombia relies on quantity instead of class.
However, the team's defensive approach makes it very difficult to score goals against Costa Rica despite their lack of quality.
In addition, the full-backs keep moving inside and the defensive midfielders also drop back, making games against Costa Rica real tests of patience.
CB – Juan Pablo Vargas (Millonarios)
CB – Francisco Calvo (Konyaspor)
CB – Óscar Duarte (Al-Wehda)
CB – Kendall Waston (Deportivo Saprissa)

---
Costa Rica Full-Back
Costa Rica's full-backs are the team's biggest weakness. Two out of four players compete in the domestic league and Bryan Oviedo, who currently plays in the United States, has already passed his prime.
Even though he is one of the experienced players who used to play for European clubs, he is always struggling with knee injuries and is nowhere near as fit as he used to be.
As described above, the full-backs will help to condense the centre, but they hardly do classic full-back tasks, such as in the attack.
RB – Keysher Fuller (Herediano)
RB – Carlos Martínez (San Carlos)
LB – Bryan Oviedo (Real Salt Lake)
LB – Ronald Matarrita (FC Cincinnati)

---
Costa Rica Central Midfield
Costa Rica's entire central midfield is currently playing at their home league.
With footballers such as Tejeda, they have quality at their disposal, but even the experienced players are no longer performing at their peak or have already suffered several serious injuries.
The most experienced midfielder of the "Ticos" is one of the key players in Costa Rica´s team. Bryan Ruiz was signed by Fulham, PSV Eindhoven and Sporting Lisbon during his long career.
Ruiz will end his career immediately after the 2022 World Cup and will therefore captain his team for the last time.
DM – Daniel Chacón (Cartagines)
DM – Douglas López (Herediano)
DM – Yeltsin Tejeda (Herediano)
DM – Youstin Salas (CD Saprissa)
CM – Roan Wilson (Municipial Grecia)
CM – Celso Borges (Alajuelense)
CAM – Brandon Aguilera (Guanacasteca)
CAM – Bryan Ruiz (Alajuelense)

---
Costa Rica Attack
Costa Rica are largely understaffed on the attack and arrive at the World Cup with many young players.
Some of them are highly talented, such as Jewison Bennette, an 18-year-old left winger from Sunderland, but for the most part the quality in the attacking positions is still limited.
One promising player is certainly Joel Campbell, who plays for Club Leon in Mexico and was previously signed by Arsenal, Villarreal, Betis Sevilla and Sporting.
He, too, was able to impress at the sensational World Cup in 2014.
RA – Gerson Torres (Herediano)
RA – Joel Campbell (Club Leon)
RA – Anthony Hernández (Puntarenas)
LA – Álvaro Zamora (Deportivo Saprissa)
LA – Jewison Bennette (Sunderland)
ST – Anthony Contreras (Herediano)
ST – Johan Venegas (Alajuelense)

---
Costa Rica Competition Flair
Costa Rica is a team that is capable of surprises – even though they have the highest odds of all teams to succeed at the World Cup in Qatar.
In their five tournaments so far, the country has made it past the group stage twice, and their recent performance in World Cup qualifying also showed that Costa Rica is an extremely efficient and clever team.
While the overall quality of the team is probably one of the lowest at the 2022 World Cup, the defensive style of play and high willingness to work hard on the pitch will still make Costa Rica an unpleasant opponent.

---

---
Costa Rica World Cup history
Costa Rica already managed to impress on their World Cup debut in 1990. They lost to Brazil in the group stage, but beat Sweden and Scotland to qualify for the last 16. Led by the Yugoslavian coach Bora Milutinovic, they only came up short against Czechoslovakia at the round of 16.
In 2002 and 2006, Costa Rica failed to reach the group stage. But in their fourth appearance in 2014, they pulled off a major sensation as the underdogs won their first two group matches against Uruguay (3-1) and Italy (1-0).
Although England desperately needed a win in their last match, Costa Rica held them to a 0-0 draw as well. In the end, the giant underdog won the group – Italy and England were eliminated.
However, the Costa Rican fairytale was not over yet, because Greece was also eliminated in the round of 16 after a penalty shootout. It was not until the quarter-finals that they were defeated by the Netherlands – but only after a penalty shoot-out.
---
Costa Rica also took part in the 2018 World Cup, but with less success compared to four years earlier. They drew with Switzerland and lost to Serbia and Brazil. The 2022 tournament will be the sixth World Cup for Costa Rica.
---
FAQ – Questions and answers about Costa Rica at the 2022 World Cup
Who is Costa Rica's coach at the 2022 World Cup?
Costa Rica's team manager is 62-year-old Colombian Luis Fernando Suárez. After Honduras and Ecuador, Costa Rica is the third nation to appoint Suárez as team coach. He has never worked in Europe.
Who are Costa Rica's stars at the 2022 World Cup?
Costa Rica captain Bryan Ruiz, who spent most of his career in Europe, is one of the best-known players. The second big star in the team is goalkeeper Keylor Navas of Paris Saint-Germain.
Who will Costa Rica play against at the 2022 World Cup?
Costa Rica will face Spain on the first matchday of Group E (November the 23rd). The second matchday is against Japan (November the 27th) and the group stage is finally completed with the match against Germany (December the 1st).
How many times did Costa Rica play in the World Cup?
Costa Rica will participate in the 2022 World Cup for the sixth time. On their debut in Italy in 1990, they were defeated by Czechoslovakia in the round of 16 and in Brazil in 2014, they were only beaten by the Netherlands in a penalty shoot-out in the quarter-finals.
Who is Costa Rica's record national player?
Costa Rica's current record player is Celso Borges, who has played 145 international matches so far (as of September 2022) and is still a member of the team squad. Bryan Ruiz, who will end his career after the World Cup and has played 136 matches, will definitely not overtake Borges.
Who is Costa Rica's record goal scorer?
Rolando Fonseca scored the most goals for the Costa Rican national team, scoring 46 times between 1992 and 2008. He surpassed Paulo Wanchope, who was active at around the same time, by one goal.
What is the nickname of the Costa Rican team?
The national team of Costa Rica is known as "Los Ticos" or just "Ticos" for short. This nickname is also used by the country's inhabitants, who call themselves "Ticos" (male) or "Ticas" (female).