Croatia at the 2022 World Cup – Betting Odds & Tips
Croatia's national team stunned football fans at the recent 2018 World Cup in Russia, as the small but football-crazy nation sensationally finished runners-up. This result even topped their strong third-place finish at the 1998 World Cup in France.
Will Croatia be able to pull off a similar sensation at the 2022 World Cup? We look at Croatia's squad and World Cup schedule and reveal the best betting tips on the Croatian national team at the World Cup in Qatar.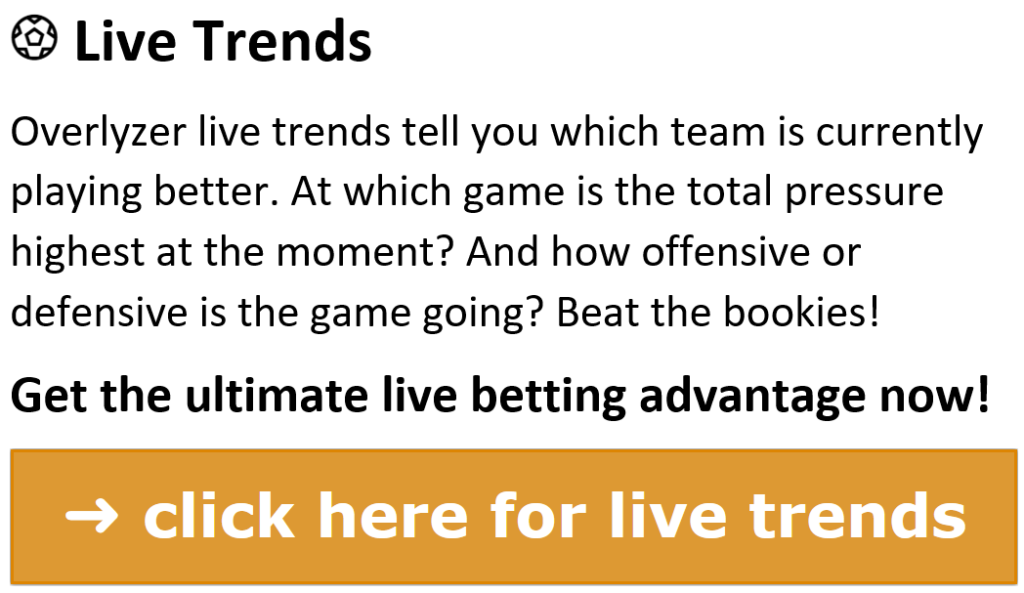 ---
Table of contents: Betting on Croatia at the 2022 World Cup
---
---
Best Bookmaker for World Cup Betting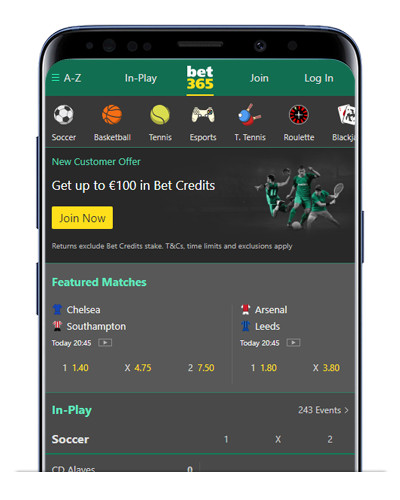 The most established name in world wide sports betting offers a huge range of betting options for new and experienced bettors. Bet365 is well known for great odds on sporting events from around the globe.
Bet365 Review
Sign up with Bet365 and get 100 €/$/£ Bonus
---
Croatia odds World Cup 2022
Not often does a runner-up receive betting odds of over 50 at the next World Cup. This already shows that the betting sites are not very optimistic that the squad led by coach Zlatko Dalić, who joined the team in 2017, will be able to top the success of the last World Cup.
Bet365 offers odds of @51.00 on Croatia to win the World Cup.
Football World Cup 2022 Winners Odds – top bookmakers
---
The bookmakers believe it is much more likely that Croatia will repeat the achievement of 2018 and reach another final. The World Cup betting odds of @17.00 for Croatia to reach the final are significantly lower than the odds on them to win the World Cup.
This is because the Croatians would enter the final as underdogs against almost all possible opponents.
In Group F, Canada and Morocco are two interesting underdogs who should not be underestimated. The big favorites to win the group, however, are the Belgians, who are packed with world-class players like Kevin De Bruyne and Romelu Lukaku.
Therefore, Luka Modric and his team will get relatively high odds of @3.00 for a group win. Here you can find a detailed analysis of the World Cup Group F!
---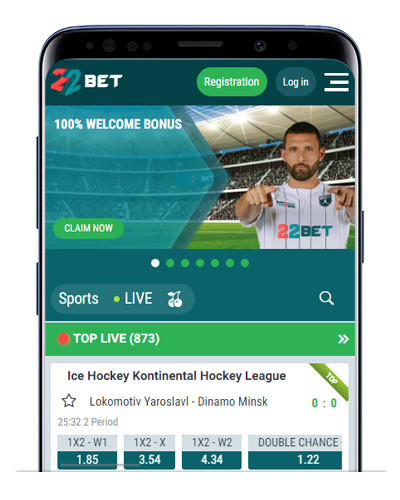 22Bet offers sports betting with high stakes and win limits. In addition, the betting company has a wide range of bets available. Customers who play with higher stakes and do not want to compromise on the betting selection will find 22Bet a great choice!
22bet Review
Sign up with 22BET and get 122 € Bonus
Croatia's situation in the attack is the main reason why they are not among the favorites to win the World Cup. Croatia does not have a top striker who could be trusted to win the "Golden Boot" at the 2022 World Cup. Therefore, a successful bet on a Croatian striker will pay far more than a hundred times the stake.
According to our bookmaker test winner Bet365, Ante Rebic, who is currently signed with AC Milan, has the best chances to win the "Golden Boot".
Ante Rebic will be World Cup top scorer @ 126.00 / Bet365
Andrej Kramaric will be World Cup top scorer @ 151.00 / Bet365
Ivan Perisic will be World Cup top scorer @ 151.00 / Bet365
---
Current form and results
Croatia beat Russia by one point in the World Cup qualifiers for the tournament in Qatar. Slovakia, Slovenia, Cyprus and Malta finished far behind them. Croatia started the qualifiers poorly, losing their opening match 1-0 to Slovenia, but that was to be their only defeat and they managed to secure their ticket to the World Cup thanks to a home win over Russia on the last matchday.
This year, however, there have been inconsistent results as well. After a 1-1 draw against Slovenia and a narrow 2-1 win against Bulgaria, four Nations League matches awaited Zlatko Dalić's team. The Austrian national team shocked Croatia with a well-earned 3:0 victory before the vice world champions recovered and showed their better side again.
After a 1-1 draw with France, they won 1-0 against Denmark and also defeated France 1-0 in the return fixture. However, the 1-0 win over the French was flattering for the Croats, who were completely outclassed, especially in the second half, and were unable to break free of their opponents' grasp.

In September 2022, the tide turned at the end of the group stage in the UEFA Nations League. First, Croatia beat the in-form Danes 2-1, a victory that was thoroughly deserved given a strong second-half period of pressing.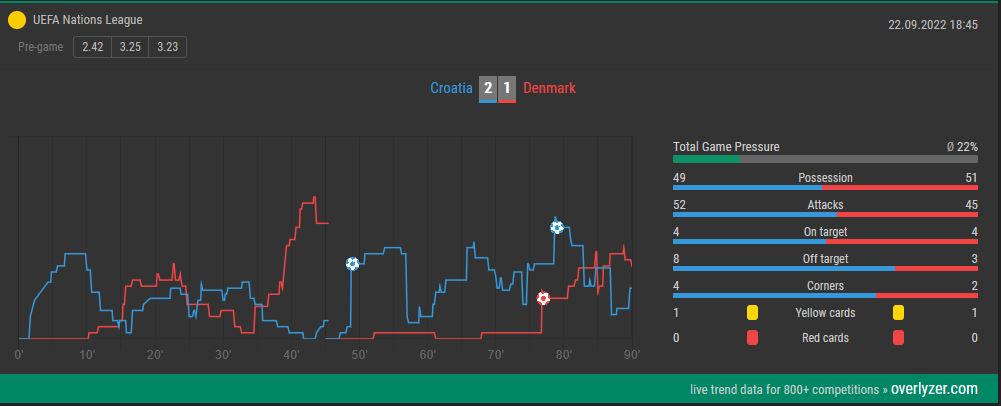 The Croatians settled well in a 4-3-3 system against the Danish 3-4-2-1. The goals for Croatia were scored by left-back Borna Sosa and substitute playmaker Lovro Majer.
In the last match of the Nations League group stage, Croatia finally won as the inferior team in Austria. Modric, Livaja and Lovren scored the goals for Zlatko Dalic's team.
Croatia thus won the Nations League group in a complete surprise and will take part in the "Final Four" next year. The fact that the 2018 World Cup runners-up would leave both France and Denmark behind was also a real surprise for the bookmakers.
---
Betting pick: Croatia are not easy to beat, but regularly struggle on the attack and usually only manage narrow victories. Between March the 27th 2021 and June the 13th 2022, coach Zlatko Dalić's team won no less than five times with 1-0.
This would be a smart result bet in the games against the underdogs from Canada and Morocco. Croatia are also always a popular choice for under bets.
---
Speaking of ➜ Over/Under Betting: Have you already seen our Over/Under tool? Our betting tool shows you even before the game starts the probabilities of how many goals will be scored in a game and if a game has an "over" or an "under" trend!

Beat the Bookmakers!
---
---
World Cup preparation
Croatia will play a friendly against Saudi Arabia exactly one week before the first group match against Morocco.
Croatia is therefore testing against a defensive team against whom the key issue will be to find solutions in the attack. This is definitely a good approach to eliminate their own weaknesses shortly before the tournament.
16 November 2022: Saudi Arabia – Croatia
Croatia International Games in 2022
| | | | | | | | |
| --- | --- | --- | --- | --- | --- | --- | --- |
| Date | Opponent | Venue | Result | XG | Possession | Accuracy | Duels won |
| 26/03/2022 | Slovenia | H | 1 – 1 | 1.87 : 0.43 | 64,09% | 89,20% | 46,54% |
| 29/03/2022 | Bulgaria | H | 2 – 1 | 2.34 : 1.14 | 64,20% | 89,60% | 51,98% |
| 03/06/2022 | Austria | H | 0 – 3 | 1.23 : 1.47 | 61,97% | 88,29% | 47,34% |
| 06/06/2022 | France | H | 1 – 1 | 1.54 : 0.76 | 50,17% | 91,34% | 51,67% |
| 10/06/2022 | Denmark | A | 1 – 0 | 1.01 : 0.55 | 54,45% | 88,19% | 43,93% |
| 13/06/2022 | France | A | 1 – 0 | 1.05 : 0.86 | 46,69% | 90,71% | 50,94% |
| 22/09/2022 | Denmark | H | 2 – 1 | 1.03 : 0.56 | 50,61% | 88,08% | 49,62% |
| 25/09/2022 | Austria | A | 3 – 1 | 0.77 : 1.81 | 53,65% | 87,15% | 46,00% |
| 16/11/2022 | Saudi Arabia | N | | | | | |
---
Croatia World Cup 2022 fixtures
Croatia will first face Morocco on 23 November 2022 before taking on Canada in their second group match four days later. Six points are expected from these two games, otherwise things could get tricky against Belgium on the last day of group play.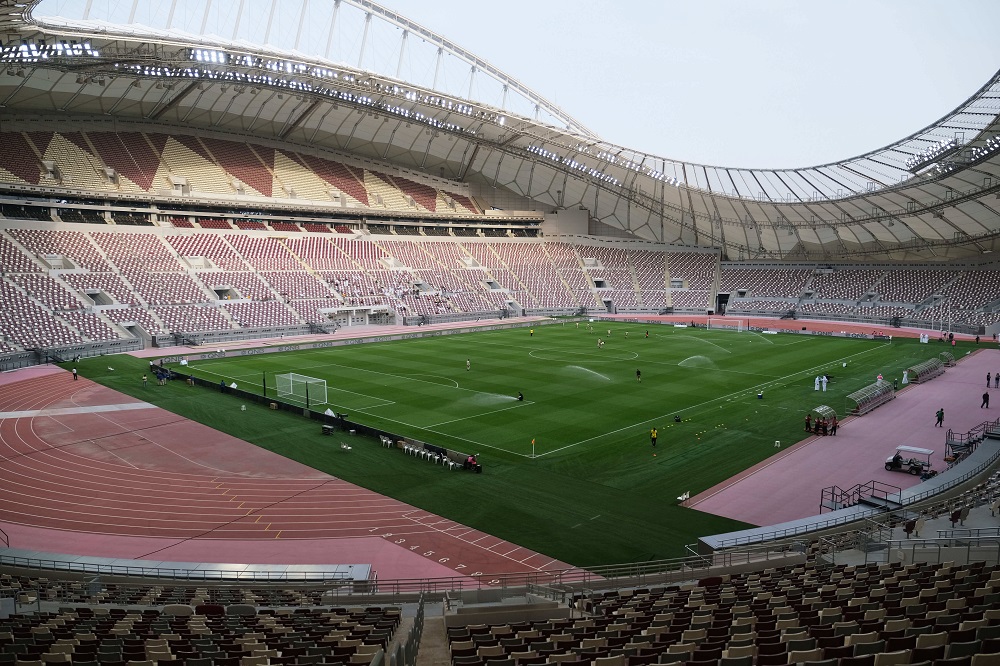 Ideally, the runners-up will already have qualified for the last 16 by this point, so that they can perhaps even spare one or two key players for the clash against Belgium.
---
Croatia World Cup 2022 squad
Croatia can rely on a lot of experience in centre back and central midfield, although some players will soon exceed their peak. Nevertheless, the midfield is certainly the showpiece of the Croatian team, who, as mentioned above, have the biggest problems in the centre of attack, as they lack an accurate goal scorer.
Dominik Livakovic, the 27-year-old Dinamo Zagreb keeper, is likely to be the number one goalkeeper. He has recently been replaced a few times by Ivo Grbic, who moved from Lille to Atletico Madrid in the summer.
---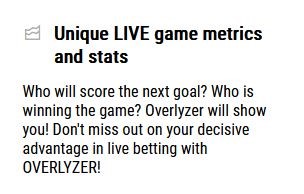 ---
Croatia goalkeepers
Livakovic has been rumored as a potential successor to David de Gea at Manchester United in 2019, but has yet to make a move to a top league. He has a good positional game, great reflexes on the line and is very vocal when instructing his team-mates. The goalkeeper lacks experience at the highest level and could push for a move to a better club if he has a strong World Cup.
GK – Dominik Livakovic (Dinamo Zagreb)
GK – Ivo Grbic (Atlético Madrid)
GK – Ivica Ivusic (NK Osijek)

Croatia center backs
Croatia usually rely on a four-man backline, but have also experimented with a three-man backline time and again. With Jsoko Gvardiol, there is a young, up-and-coming talent in the squad who could earn a starting place by the time the World Cup comes around. Among his rivals for a starting spot are the experienced centre backs Dejan Lovren and Domagoj Vida, Dinamo Zagreb talent Josip Sutalo and Sassulo defender Martin Erlic.
CB – Jsoko Gvardiol (RB Leipzig)
CB – Dejan Lovren (Zenit St. Petersburg)
CB – Domagoj Vida (AEK Athen)
CB – Josip Sutalo (Dinamo Zagreb)
CB – Martin Erlic (US Sassuolo)


Croatia full backs
The big names are missing at the full-back positions. It is quite possible that two players from the Scottish League will start on both wings. Juranovic could have a regular place at right back, although the Celtic foreign player can also start at left-back. In the coming years, he will have a big rival in Stanisic for his starting place at right-back, but the 2022 World Cup may come a little too soon for the Bayern talent.
At left back, coach Dalic has a choice between two namesakes. Stuttgart's Borna Sosa may have a slightly better chance of a first-team spot, although Borna Barisic is also a solid choice.
All in all, the quality of this part of the team is not particularly high for a team that wants to play a major role in a World Cup.
RB/LB – Josip Juranovic (Celtic FC)
RB – Josip Stanisic (FC Bayern München)
LB – Borna Sosa (VfB Stuttgart)
LB – Borna Barisic (Rangers FC)


Croatia central midfield
In contrast, the quality of the central midfield is excellent. Marcelo Brozovic, Luka Modric and Mateo Kovacic are still as strong as ever and the heart of the team, even though Modric will be 37 years old at the start of the World Cup. There is hardly another central midfield at this World Cup that can keep up with the three players mentioned above when it comes to technical skills.
RB Salzburg player Luka Sucic is another promising future star who is being chased by top international clubs.
DM – Marcelo Brozovic (Inter Mailand)
DM – Kristijan Jakic (Eintracht Frankfurt)
CM – Mateo Kovacic (Chelsea FC)
CM – Luka Sucic (RB Salzburg)
CM – Luka Modric (Real Madrid)
CAM – Mario Pasalic (Atalanta Bergamo)
CAM/RW – Lovro Majer (Stade Rennes)

Croatia attack
A reliable striker is missing in the centre of the attack, even if Andrej Kramaric did a good job at the 2018 World Cup. The Hoffenheim forward only scored six goals in 32 games in the German Bundesliga last season, but contributed ten assists, which shows that he is quite a team player, but not a real goal-scorer. The fact that Milan striker Ante Rebic is not in the 26-man squad of the Croats is a big surprise.
RA/OM – Nikola Vlasic (FC Turin)

LW – Ivan Perisic (Tottenham Hotspur FC)
LW – Mislav Orsic (Dinamo Zagreb)
ST – Andrej Kramaric (TSG Hoffenheim)
ST – Bruno Petkovic (Dinamo Zagreb)
ST – Marko Livaja (Hajduk Split)
ST – Ante Budimir (CA Osasuna)

Croatia competition flair
Croatia proved at the last World Cup that it can excel at major competitions, as they were only beaten in the final.
Even the 3rd place in their first competition ever in 1998 is anything but a matter of course for a nation with a population of around 3.8 million.
The Croatians can overachieve at major events, knowing for sure that they will become immortal at home among the passionate fans.

---
---
Croatia World Cup history
Croatia took part in a World Cup for the first time as an independent nation in 1998, where they spectacularly defeated Germany 3-0 in the quarter-finals after Wörns was sent off in the 40th minute.
In the semi-finals, Davor Suker's goal gave them a 1-0 lead against France, but the hosts won the game 2-1 as Thuram scored twice. In the match for third place Croatia beat the Netherlands 2-1.
---
After that, Croatian fans had to be patient for some time before they celebrated great success at a World Cup. In 2002, 2006 and 2014, they were always eliminated at the group stage, and for the 2010 World Cup in South Africa, they even failed to qualify.
However, that was all both left behind and forgiven after the 2018 World Cup. First, Croatia picked up a strong nine points in a group with Argentina, Nigeria and Iceland, then beat Denmark and Russia on penalties in the knockout stage and defeated England in extra time in the semi-finals. Only in the final they were beaten 4-2 by the French. It's a pity, who knows when Croatia will get such a unique chance to win the World Cup again.
---
FAQ – Questions and answers about Croatia at the 2022 World Cup
Did Croatia qualify for the 2022 World Cup?
Croatia qualified for the World Cup finals in Qatar as first in Group H of the World Cup qualifiers. In their last group match, Zlatko Dalić's team overtook Russia with a 1-0 home win to secure their World Cup ticket.
How many times have Croatia qualified for the World Cup?
Since Croatia's independence, the young nation has participated in five World Cups. The best result so far was the runner-up title at the 2018 World Cup in Russia. In Qatar, fans are eagerly awaiting their team's sixth appearance at a World Cup final.
Who is the coach of Croatia at the 2022 World Cup?
Zlatko Dalić has coached the Croatian national team since 2017 and finished runner-up in the World Cup just one year later. At the 2020 European Championship, his side was eliminated by Spain in the round of 16.
Who will Croatia play against at the 2022 World Cup?
Croatia will face Belgium, Canada and Morocco in the group stage of the 2022 World Cup in Qatar. The first group match will be against Morocco on November the 23rd 2022. On November the 27th 2022 the clash against Canada awaits, before a showdown against the favorites from Belgium will take place on the last group matchday.
How many times have Croatia been football world champions?
Croatia have never won a World Cup, but they have come close. In 2018, they were runners-up, beaten only by France in the final.
Who is Croatia's record national player?
Luka Modric earned the most caps for Croatia. If the Real foreign player does not get injured, he will surpass the 150 call-ups mark in 2022. Darijo Srna is in second place with 134 call-ups.
Who is Croatia's record goal scorer?
Davor Suker is Croatia's record scorer with 45 international goals. The gifted striker was one of the most eye-catching players at the 1998 World Cup, when Croatia finished third.