France vs. Australia Prediction, Betting Tips & Odds | World Cup 2022
The world cup winner from 2018 starts with a supposedly easy match into the tournament. The match between France and Australia will take place on Tuesday, November 22, 2022 at 7 p.m. GMT at the al-Janoub Stadium in al-Wakra.
We provide you with a preview, detailed analysis and the best France – Australia tips and odds.
France is considered to be the firm favorite in Group D. The Australians are given only a slim chance of advancing to the round of 16 due to the fact that dark horse Denmark is also playing in this group alongside Tunisia.
The Socceroos will therefore have to attack and try to cause a surprise in their first match.
Latest betting odds France vs. Australia
France is not only one of the top favorites to win the World Cup 2022 but also the clear odds-on favorite in the match against Australia.
Top Bookmaker Betsson offers best odds of 1.24 times the stake for a French win against the underdog. A draw earns odds of @6.50 at Bet365 and Australia's highly unlikely win gets @14.5.
---
Fun Fact: The last time France lost a match against a team from the Asian Football Confederation was ten years ago, in October 2012, when it suffered a 1-0 home defeat to Japan in a friendly. The only previous defeat against Australia was in 2001 at the Confederations Cup (0:1).
---

---
Top Bookmaker for World Cup Betting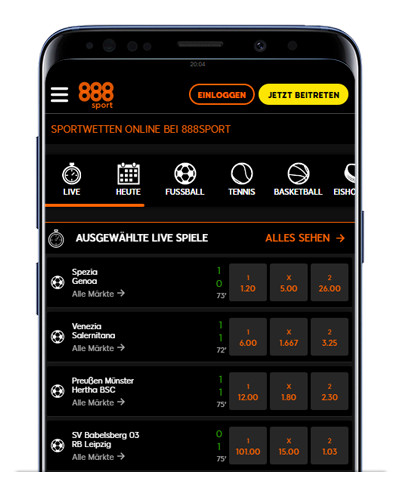 A reliable online betting platform provided by dedicated in-house built software, and a consistently attractive offer of popular and interesting sports make Betsson a favourite sports betting provider for many players worldwide.
Betsson Review
Sign up with Betsson and get 10 €/$/£ Free Bet
---
World Cup 2022 Betting France vs. Australia
---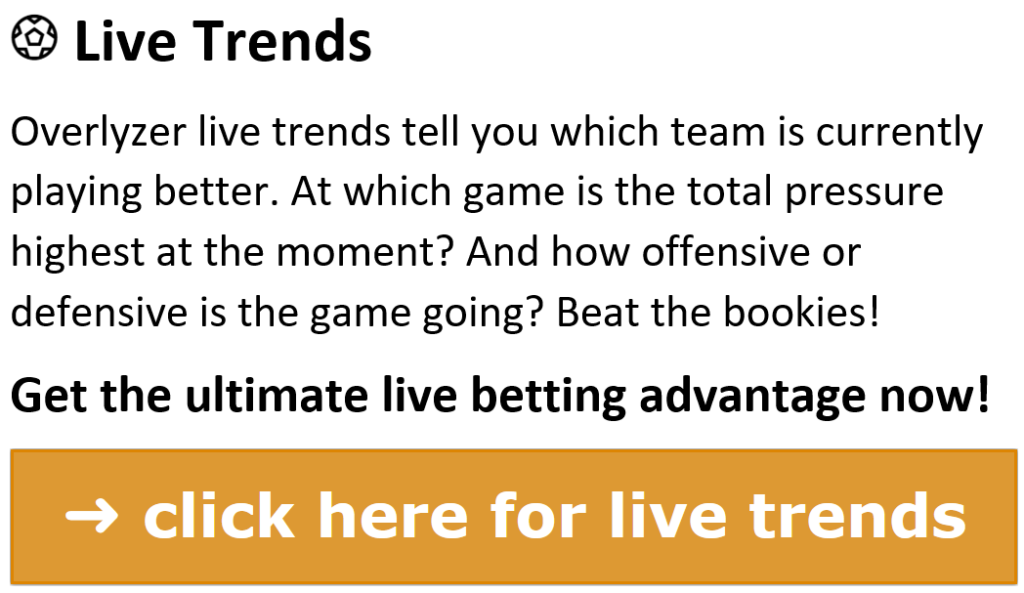 ---
France World Cup 2022 preview
The French national team travels to Qatar as reigning world champions and is rightly one of this year's favorites to win the title. Didier Deschamps' team is well-staffed in almost all positions and also has a number of up-and-coming top talents up its sleeve.
France have a good mix of physical strength and playmaking ability. This is symbolized by superstar Kylian Mbappé, who is considered the fastest attacker in the world and has the second-highest odds of becoming the World Cup top scorer after England's Harry Kane.
The past few years have shown that France can only beat itself. Occasionally, the "Equipe tricolore" slips into an arrogant style of play and is thus caught on the wrong foot.
This was the case in the UEFA Nations League and at the 2021 European Championship, when France lost to Switzerland on penalties in the round of 16.
Nevertheless, if the French bring their full potential onto the pitch, they will definitely rank among the absolute top of the world cup betting odds. Australia will certainly be hoping that France will underestimate them.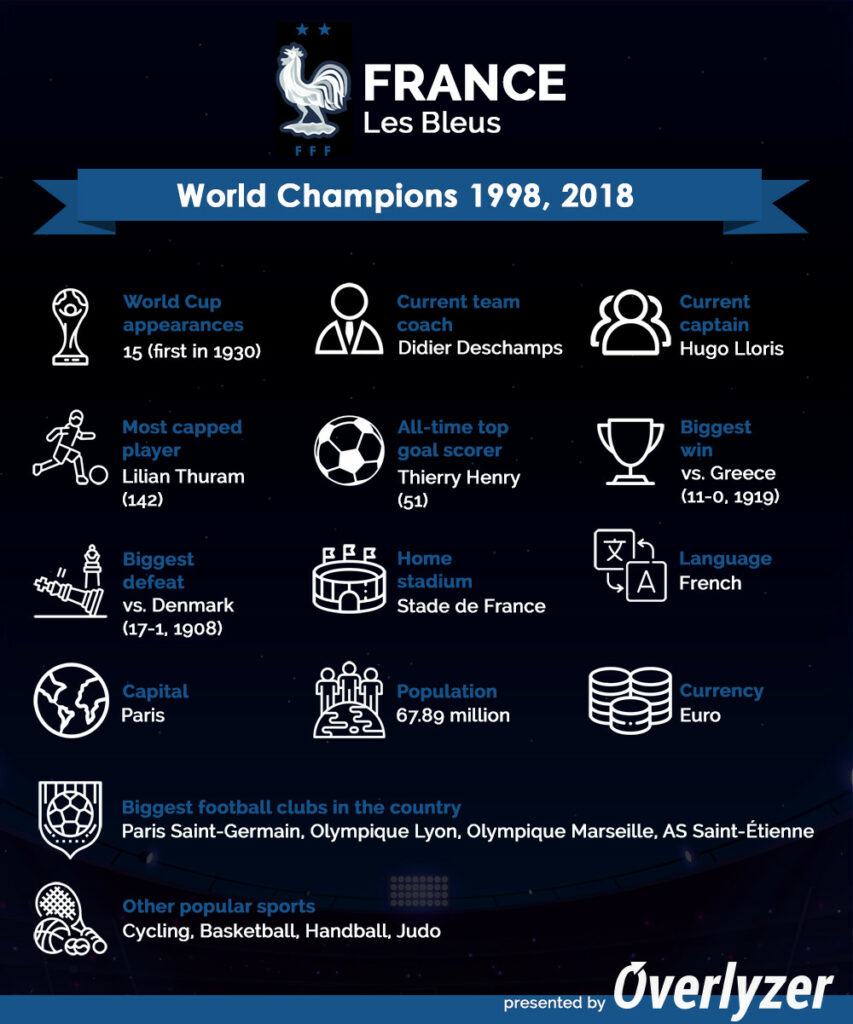 ---
However, there have been a few warning signs in the recent year of international matches that have shown the French that no game should be taken lightly. So, if you assume that France will underestimate the "Aussies", it's probably more a case of wishful thinking…
> Read all about the France World Cup squad
France last three games
| | | | | | | | |
| --- | --- | --- | --- | --- | --- | --- | --- |
| Date | Opponent | Venue | Result | XG | Possession | Accuracy | Duels won |
| 13/06/2022 | Croatia | H | 0 – 1 | 0.86 : 1.05 | 53,31% | 90,03% | 45,28% |
| 22/09/2022 | Austria | H | 2 – 0 | 3.10 : 0.33 | 57,05% | 88,39% | 53,02% |
| 25/09/2022 | Denmark | A | 0 – 2 | 1.21 : 1.23 | 49,77% | 83,68% | 51,66% |
---
Australia World Cup 2022 preview
Over the last four World Cup finals – in which they have always taken part – the Australian national team has occasionally caused a sensation, earning sympathy among fans with its spirited style of play. However, when the Australians had their greatest World Cup successes, they also had top players in their ranks, such as the record goal scorer Tim Cahill.
Such stars are lacking in 2022: Although most of Australia's team players are signed abroad, most of them only for smaller European clubs or in Asia. Aaron Mooy, for example, is currently the best Australian player. The 32-year-old is a midfielder for Celtic.
During the international year so far, you could already see what the rough performance level of the Australians looks like. Against Japan, Saudi Arabia and Peru, they did not score more expected goals than their opponents.
Most recently, against New Zealand, they were clearly the better team in only one of two test matches. Australia barely qualified for the 2022 World Cup, and given their lack of quality players, the World Cup may not come at the best time. Top talents like Kuol, Tilio, and King may not yet be ready to shine at a major event.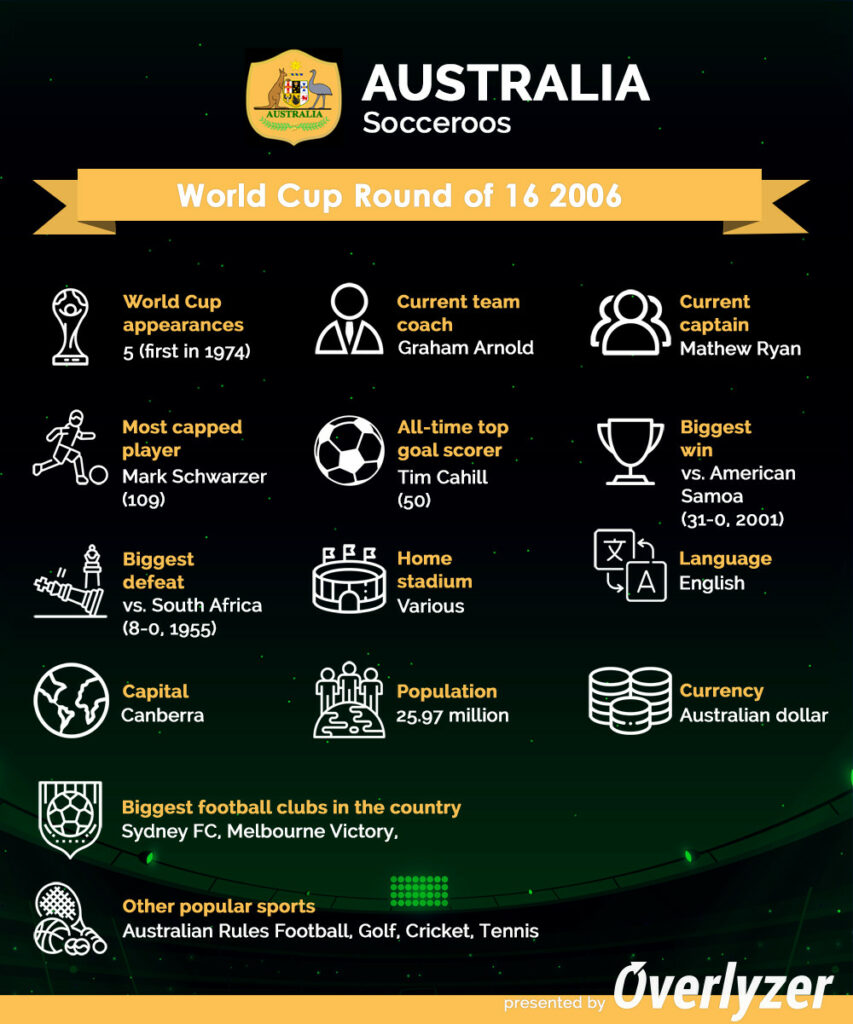 ---
The game against France could already end very bitterly for the Australians on the first matchday. If France brings its full potential onto the pitch and doesn't let the opponent breathe, then there's no match for the world champions and a landslide victory for "Les Bleus" is probably also possible.
> Read all about the Australia World Cup squad
Australia last three games
| | | | | | | | |
| --- | --- | --- | --- | --- | --- | --- | --- |
| Date | Opponent | Venue | Result | XG | Possession | Accuracy | Duels won |
| 13/06/2022 | Peru | N | 0 – 0 | 0.43 : 1.04 | 47.54% | 85.11% | 46.04% |
| 22/09/2022 | New Zealand | H | 1 – 0 | 0.79 : 0.67 | 50.62% | 87.05% | 43.85% |
| 25/09/2022 | New Zealand | A | 2 – 0 | 2.02 : 0.63 | 54,64% | 85.83% | 50.73% |
---
Team comparison France vs. Australia
In favor of France:
+ Reigning world champion and one of the best teams in the world
+ Virtually every position is filled with top talent, some of them even double and triple
+ Kylian Mbappé and Karim Benzema are arguably the best pair of strikers in the tournament
+ Massive physical advantages over Australia
In favor of Australia:
+ The slight hope that France will take the game a little on the light side
+ The high level of expectation towards the French could make them a little uncomfortable
---
The last duel
These two teams already met at the 2018 World Cup. Back then, too, it was the first group match for the two teams.
France won 2-1 with a goal from Antoine Griezmann and an own goal from Aziz Behich. In between, Mile Jedinak had equalized from the penalty spot.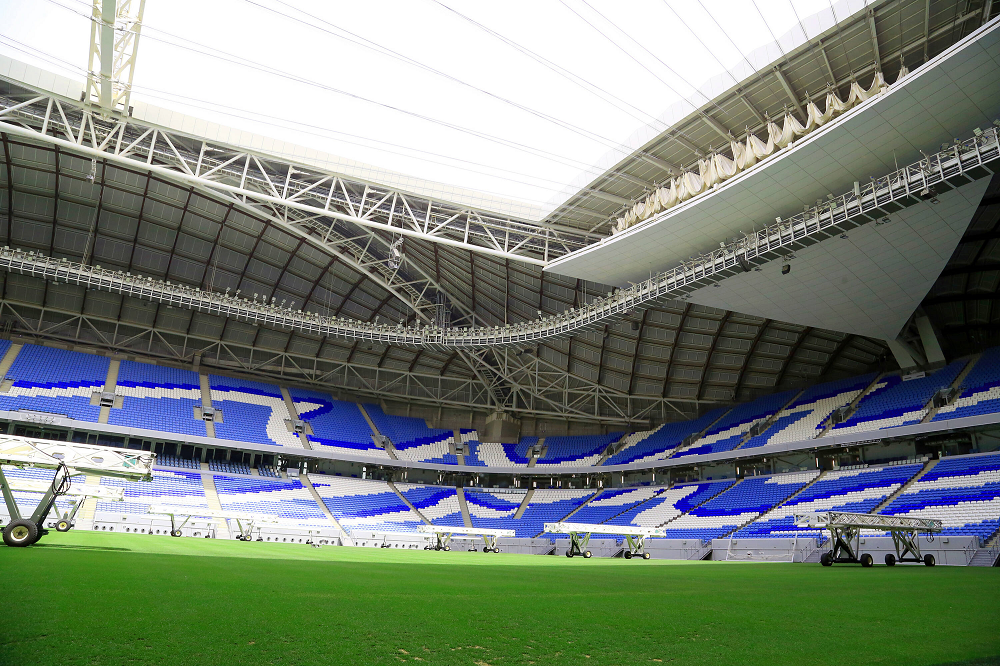 ---
France could play Australia in 2022 almost without any changes, while the Socceroos no longer have several of the players they used at the time.
---
Group D Match Fixtures
Date
Time
(local)
Group
Stadium
Match
Result
Nov. 22
4 p.m.
D
Education City
Denmark – Tunisia
Nov. 22
10 p.m.
D
al-Janoub
France – Australia
Nov. 26
1 p.m.
D
al-Janoub
Tunisia – Australia
Nov. 26
7 p.m.
D
Stadium 974
France – Denmark
Nov. 30
6 p.m.
D
Education City
Tunisia – France
Nov. 30
6 p.m.
D
al-Janoub
Australia – Denmark
➜ World Cup 2022 fixtures
---
France – Australia Over Under Tip
If the French are in good form on the attack, it will be very difficult for any team.
If the French take the clash with Australia seriously and bring the powerful attacking style they have become accustomed to in 2018 to the pitch, then Australia could be in for a shock here.

However, since we assume that the Australian team will not score a goal against France in their current form and the French in turn are capable of scoring three goals or more in every match, we decide to bet on the "over 2.5" – i.e. at least three goals scored in the match.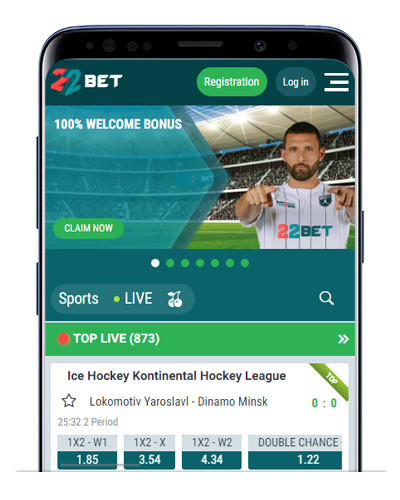 22Bet offers sports betting with high stakes and win limits. In addition, the betting company has a wide range of bets available. Customers who play with higher stakes and do not want to compromise on the betting selection will find 22Bet a great choice!
22bet Review
Sign up with 22BET and get 122 € Bonus
---
France – Australia Match Prediction
There is no question that France must win this game. However, the odds on a French win are not particularly attractive and at best suitable for a combination bet.
That's why it makes sense here to consider the special bets and especially the handicap win.
Unlike 2018, when Australia was even more solid as a team than this year, France should be able to win the match here with more than a one-goal margin. Our top bookmaker Betsson offers odds of @1.74 for this, which is quite respectable considering the big class difference between the two teams.

---
France – Australia Correct Score Bet
It is a dilemma for Australia to play the first game against group favorites France, of all teams, which puts the Aussies in an awkward position. Just standing at the back and hoping for counter-attacks against the physically strong and fast French defense will be difficult.
Therefore, Australia will have to break out of the defense and try to find set-pieces or one-on-one duels. But that could come at the expense of defensive stability.
We assume that France will exert so much pressure that Australia will not be able to keep up with the pace. Therefore, we bet here on a clear victory by the French and settle for a 4-0 win for the reigning world champion.

---
FAQ – Questions and answers about France – Australia at the World Cup 2022
When does France – Australia start?
The Group D match between France and Australia will take place at al-Janoub Stadium in al-Wakra on November 22, 2022, at 7 pm GMT. Australia will play all three group matches at this stadium.
Where will France – Australia be broadcasted?
In the United Kingdom, the BBC and ITV share broadcasting rights for the 2022 World Cup. In the United States Fox Sports will be the place to watch the game and in Canada the match will be aired on TNS. In France, TF1 and beIN Sports secured the broadcasting rights for the 2022 World Cup, while in Australia the matches can be vied on SBS.
Who are the best players of France?
The team of world champions France is consistently packed with world-class footballers: Kylian Mbappé, Karim Benzema, Antoine Griezmann, Aurelien Tchouameni, Eduardo Camavinga and Benjamin Pavard are just a few examples.
Who are Australia's best players?
Australia travel to Qatar without any big stars. Celtic midfielder Aaron Mooy and goalkeeper Mathew Ryan are probably the best-known Australian players. Centre back Milos Degenek and playmaker Ajdin Hrustic also have some experience and success abroad.
What are France Australia betting odds?
Bet365, the top English bookmaker, is offering odds of @1.20 for France to win, 7.5 times your stake in the event of a draw, and 10 times your stake in the event of Australia winning. A "handicap win" for France brings odds of @1.57.