Senegal vs. Netherlands Prediction, Betting Tips & Odds | World Cup 2022
The Group A match between Senegal and the Netherlands will take place on November 21, 2022 at 4 pm GMT at the al-Thumama Stadium in Doha.
We provide you with a preview of the match between the two group favorites, analyze the best value bets and World Cup odds and provide you with a Senegal – Netherlands prediction.
The clash between Senegal and the Netherlands should have been the opening match on November 20, 2022, but Qatar exercised a veto and had the match against Ecuador moved up a day so that they could host the first match of the 2022 World Cup.
---
Latest betting odds Senegal vs. Netherlands
According to the bookies, the Netherlands are the favorites in this match. With our top bookmakers 22Bet and Betsson you get odds of @1.60 for a Dutch win. A win by Senegal brings 6.30 times the stake, while a draw is offered with best odds of @4.05 at Betsson.
---
Fun fact: Senegal have only participated in two World Cups, both times winning their opening match of the tournament. In 2002, they claimed a sensational 1-0 win over France, and in 2018, they defeated Poland 2-1.
---

---
Best Bookmaker for World Cup Betting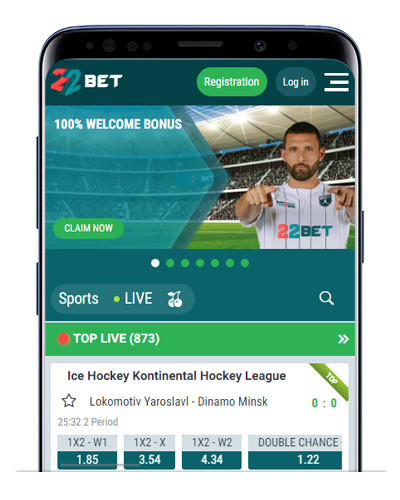 22Bet offers sports betting with high stakes and win limits. In addition, the betting company has a wide range of bets available. Customers who play with higher stakes and do not want to compromise on the betting selection will find 22Bet a great choice!
22bet Review
Sign up with 22BET and get 122 € Bonus
---
World Cup 2022 Betting Senegal vs. Netherlands
---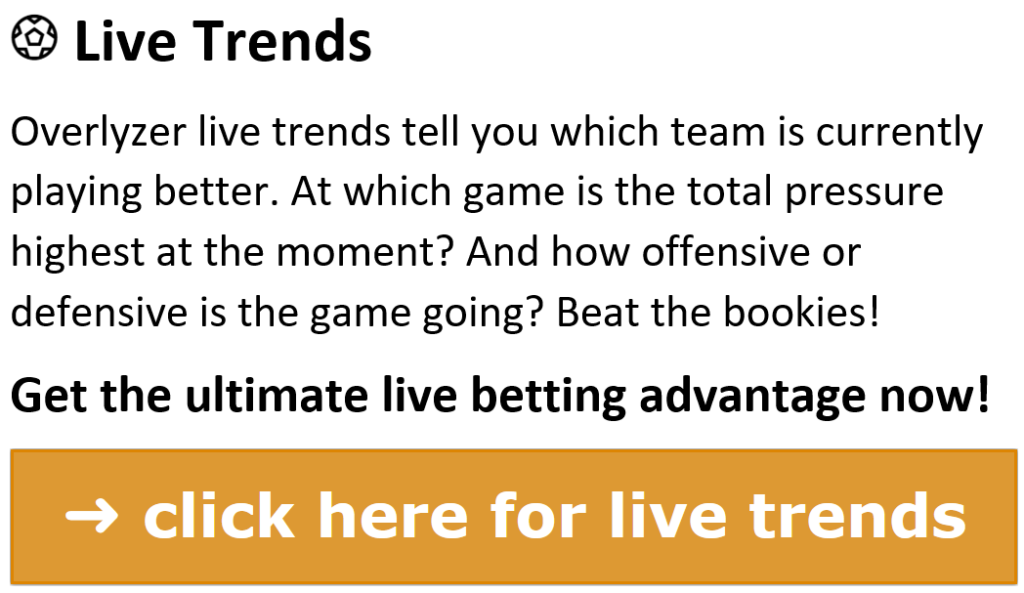 ---
Senegal World Cup 2022 preview
Senegal are widely regarded as the strongest African team at the 2022 World Cup. Part of this has to do with the successful Africa Cup in the spring of 2022.
Led by the brilliant Sadio Mané, Senegal was crowned African Cup winners for the first time and therefore arrive in Qatar with plenty of confidence.
The team led by Aliou Cissé, who is coaching Senegal in its second World Cup, is outstanding in some parts of the team, but also has problems in other positions. In centre-back, players like Koulibaly, Diallo and Niakhaté are clearly capable of keeping up with the top teams.
In attack, Sadio Mané is of course the target player, but players like Ismaila Sarr or Boulaye Dia must never be left out of sight.
However, Senegal are only mediocre in some areas, such as in the full-back position or in central midfield, where the team lacks a bit of class. Against the Netherlands, however, it is also obvious that they intend to use their physicality rather than having a lot of possession.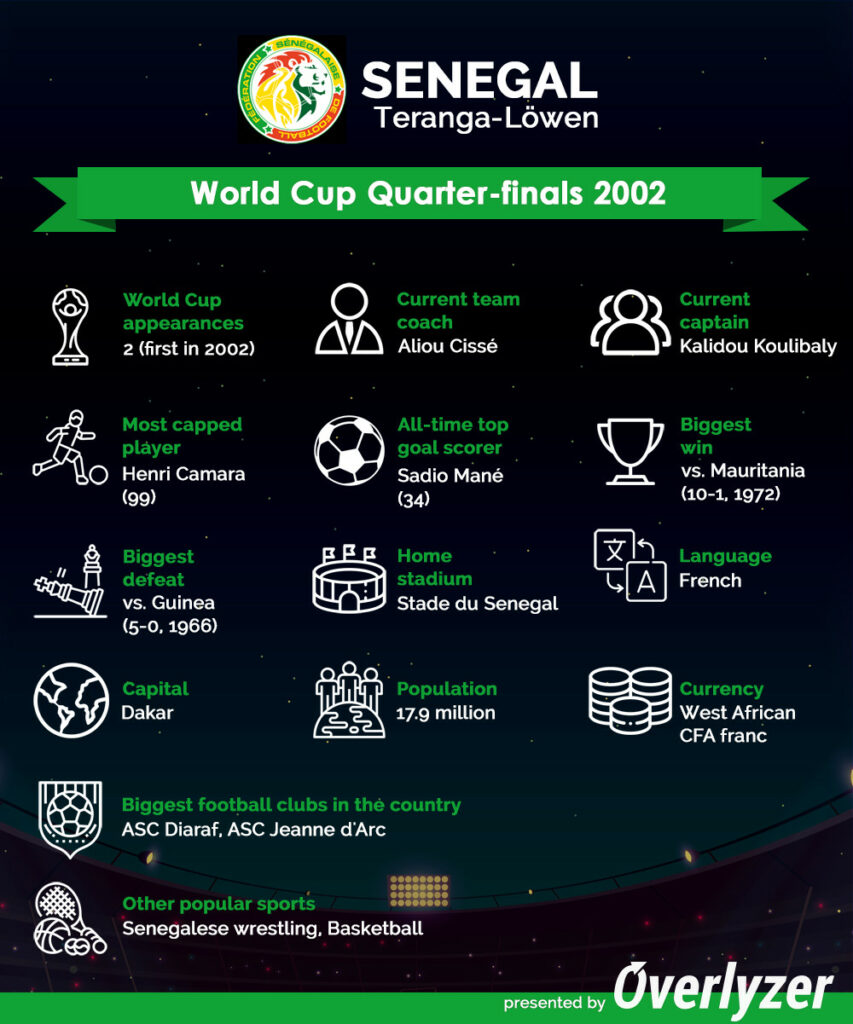 ---
The West Africans will offer the Netherlands a tough fight. Only in the other group games against Ecuador and Qatar will Senegal have to be creative.
> Read all about the Senegal´s World Cup squad
Senegal last three games
| | | | | | | | |
| --- | --- | --- | --- | --- | --- | --- | --- |
| Date | Opponent | Venue | Result | XG | Possession | Accuracy | Duels won |
| 07/06/2022 | Ruanda | A | 1 – 0 | 1.24 : 0.03 | 67,36% | 82,15% | 46,91% |
| 24/09/2022 | Bolivia | N | 2 – 2 | 1.69 : 0.55 | 61,95% | 88,99% | 52,29% |
| 27/09/2022 | Iran | N | 1 – 1 | 1.01 : 0.19 | 51,78% | 83,19% | 46,71% |
---
Netherlands World Cup 2022 Preview
The Netherlands are among the wider circle of favorites at basically every World Cup. However, despite having reached the World Cup final three times, they are still waiting for their first major title.
The Netherlands once again have an exciting, young squad in 2022, with some top players. Due to the great strength of Ajax Amsterdam, there are relatively few foreign players in the Oranje squad for the time being – but they are also well-rehearsed and know each other from the club for the most part.
The biggest stars of the Dutch this year are playing in the defense: Van Dijk and De Ligt are absolute key players at their clubs. Several crucial players who are strong in transition, like De Jong and Gravenberch, will make the Dutch center very strong.
On the attack, too, some players have the potential to surprise us – Berghuis, Bergwijn, Brobbey and, above all, Gakpo.
➜ World Cup top scorer – odds & favorites
The Dutch three-man backline makes it very difficult for opponents to attack open spaces. This could also make it very difficult for Senegal's strong wingers. Players like Mané or Dia will find little space in the tightly packed defense of the Dutch.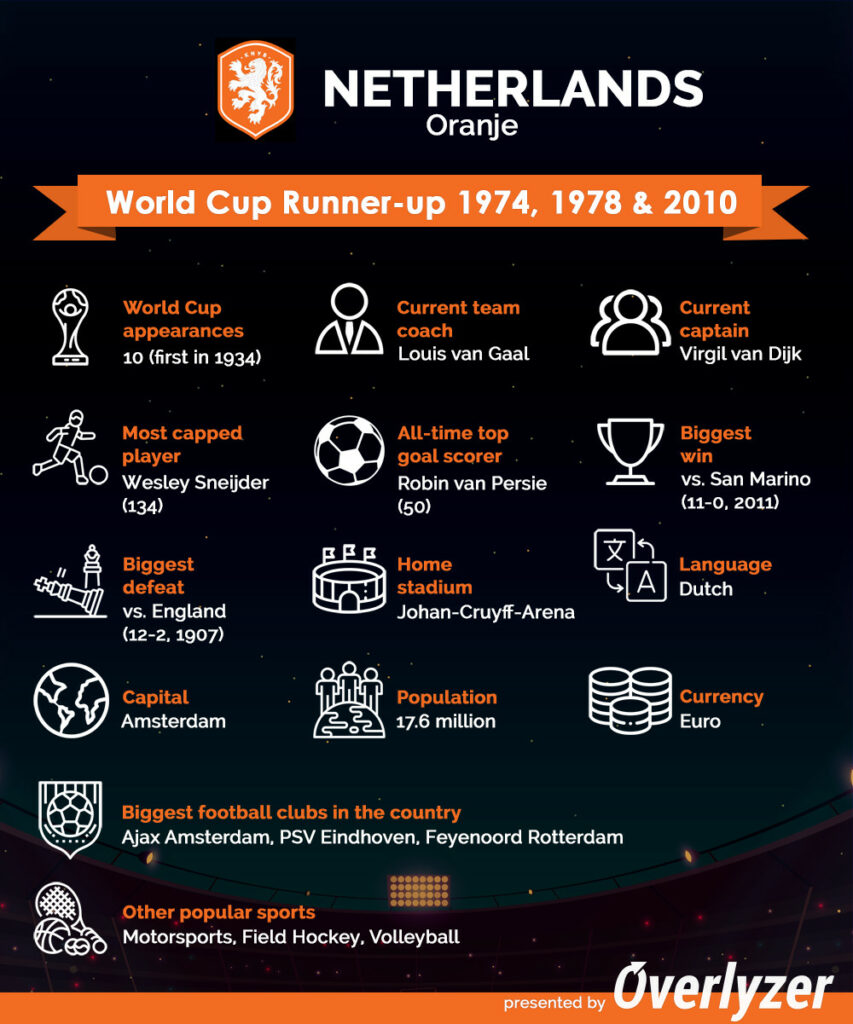 ---
The fact that the Netherlands won 1-0 against Belgium in their last UEFA Nations League group game and thus did not concede a goal from Belgium's strong attack already tells everything about the defensive advantages of Louis van Gaal's team.
> Read all about the Netherlands´ World Cup squad
Netherlands´ last three games
| | | | | | | | |
| --- | --- | --- | --- | --- | --- | --- | --- |
| Date | Opponent | Venue | Result | XG | Possession | Accuracy | Duels won |
| 14/06/2022 | Wales | H | 3 – 2 | 1.52 : 1.51 | 58,79% | 88,71% | 49,69% |
| 22/09/2022 | Poland | A | 2 – 0 | 1.13 : 0.63 | 57,66% | 90,75% | 56,14% |
| 25/09/2022 | Belgium | H | 1 – 0 | 1.67 : 1.52 | 43,57% | 88,61% | 52,10% |
---
Team comparison Senegal – Netherlands
In favor of Senegal:
+ The team has been committed to the same philosophy for a long time, and has been coached by Aliou Cissé for the past seven years
+ With Sadio Mané on the attack and Kalidou Koulibaly on the defense, they have two world-class footballers at their disposal
+ Edouard Mendy is an extremely reliable goalkeeper for Senegal.
+ Physically very strong, great one-on-one fighting abilities
+ Senegal arrive at the 2022 World Cup as reigning Africa Cup winners and thus with plenty of self-confidence
In favor of Netherlands:
+ Very strong three-man defensive line
+ Excellent transitional game in the central midfield
+ Higher passing quality in the center
+ Large selection of dynamic attacking players capable of scoring goals, especially on the wings
+ Experienced at tournaments – the Netherlands performs well at most major events
➜ best sports betting strategies
---
The last duel
The clash between the two nations at the 2022 World Cup in Qatar is the first ever in soccer history. The two teams have never played against each other.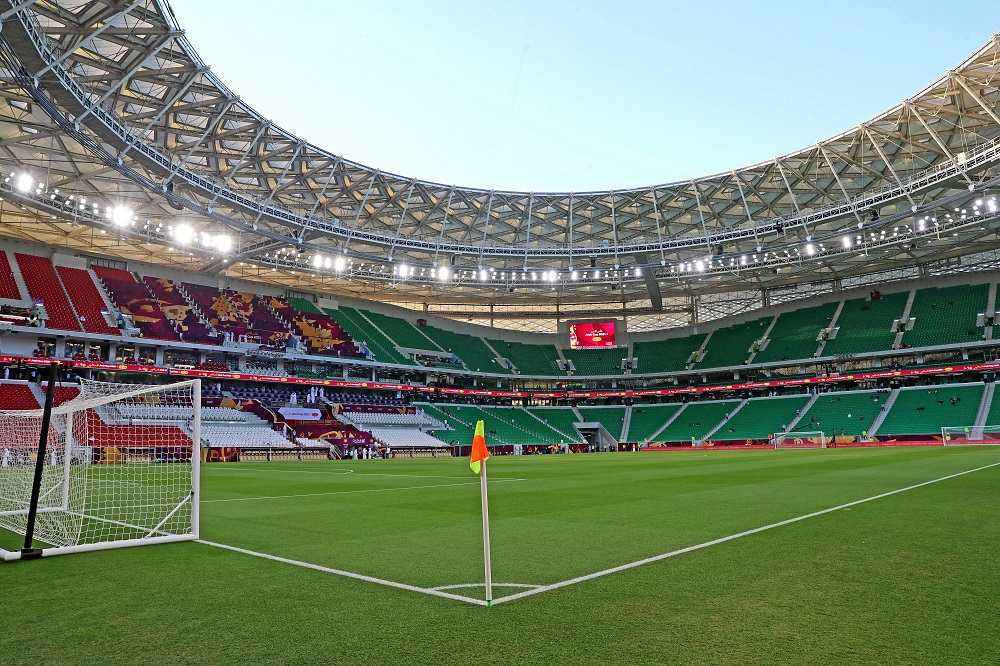 ---
Group A Match Fixtures
Date
Time
(local)
Group
Stadium
Match
Result
Nov. 20
7 p.m.
A
al-Bayt
Qatar – Ecuador
Nov. 21
7 p.m.
A
al-Thumama
Senegal – Netherlands
Nov. 25
4 p.m.
A
al-Thumama
Qatar – Senegal
Nov. 25
7 p.m.
A
Khalifa International
Netherlands – Ecuador
Nov. 29
6 p.m.
A
al-Bayt
Netherlands – Qatar
Nov. 29
6 p.m.
A
Khalifa International
Ecuador – Senegal
➜ full World Cup 2022 schedule
---
Senegal – Netherlands Over Under Tip
Both teams have attacking rather than defending in their genes. The Dutch have become more pragmatic under coach Louis van Gaal, moving away from the traditional 4-3-3 system, but a dynamic approach to attack is still one of their strengths.
Senegal, on the other hand, have been rather minimalistic in their latest international games so far. The situation at the World Cup will be different, however. They must impress in just three games if they want to make it through the group stage.

With Mané and several other highly talented young players, Senegal will always be dangerous in the attack.
Furthermore, the strengths of both teams in set-pieces should not be underestimated. Since both sides can throw a lot of physically strong players into the danger zone, every corner kick and every free kick cross may become extremely dangerous.
Therefore, our sports betting tip is that at least three goals will be scored.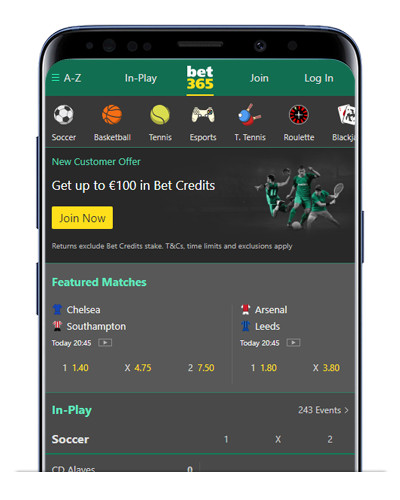 The most established name in world wide sports betting offers a huge range of betting options for new and experienced bettors. Bet365 is well known for great odds on sporting events from around the globe.
Bet365 Review
Sign up with Bet365 and get 100 €/$/£ Bonus
---
Senegal – Netherlands Prediction
As is often the case, it is difficult to correctly predict the first match between two teams at a major event.
However, the Netherlands have a big advantage: the higher quality when it comes to passing the ball between their players.
The Dutch can move the ball quickly and Senegal will have to work very hard while chasing the ball. Since Senegal's midfield pressing is not among the best in the world, the Netherlands should manage to control the opponent.
We bet on the Dutch to win the opening match, which will clearly underline their claim to win Group A.

---
Senegal – Netherlands Correct Score Bet
We assume that the Netherlands will take the lead in this match and control the game with technical superiority. This should gradually lead to chances for the Dutch.
Senegal, however, will find occasional counter-attacking opportunities and will always be dangerous at set pieces.
In case of a Dutch lead Senegal must also open some spaces and risk more. That's why we are looking forward to a lively match here, in which chances will arise for both sides and thus also many goals could be scored.
We bet on a 3-1 victory for the Netherlands.

Netherlands to win 3-1 against Senegal ➜ best odds 15.0 @ Bet365

Overlyzer Correct Score Betting Tip on Senegal vs. Netherlands
---
FAQ – Questions and answers about Senegal – Netherlands at the World Cup 2022
When does Senegal – Netherlands start?
The match between Senegal and the Netherlands will take place on November 21, 2022, at 4 p.m. GMT. The game will be played at al-Thumama Stadium in Doha. Senegal will also play its second group match against Qatar at this stadium.
Where will Senegal – Netherlands be broadcasted?
In the United Kingdom the game between Senegal and the Netherlands can be watched live on the BBC. In the United States Fox Sports will be the place to watch the game and in Canada the match will be aired on TNS.
Who are the Senegal's best players?
Senegal's biggest star is Sadio Mané, who currently plays for FC Bayern Munich and previously played for Liverpool. In the defense, centre back Kalidou Koulibaly and Chelsea goalkeeper Edouard Mendy are the best-known players.
Who are Netherlands' best players?
The most internationally renowned players of the Dutch are the two centre backs Virgil van Dijk from Liverpool and Mathijs de Ligt from Bayern Munich. In addition, players like Frenkie de Jong, Ryan Gravenberch, Steven Bergwijn or Cody Gakpo also have very great potential.
What are the Senegal Netherlands betting odds?
Biggest english bookmaker Bet365 offers odds of @1.65 for a win by the Netherlands. A draw gets odds of @3.80 and an underdog win for Senegal offers odds of @5.00.