Spain vs. Costa Rica Prediction, Betting Tips & Odds | World Cup 2022
The second match in Group E between Spain and Costa Rica will take place on Wednesday, November 23, 2022 at 4pm GMT at al-Thumama Stadium in Doha.
We will show you the best Spain – Costa Rica tips and provide you with a preview and analysis on the two teams.
In 2010 Spain became world champions for the first and last time. In 2008 and 2012 they also won the European Championship. The best times with the brilliant Busquets-Xavi-Iniesta midfield are now a decade ago and the "Furia roja" have been striving to get back on track ever since.
At the 2022 World Cup in Qatar, they should finally be able to stay in the tournament for a long time.
Latest betting odds Spain vs. Costa Rica
In any case, the Spaniards are firm favorites in their first match of the tournament. Our top bookmaker Betsson offers best odds of @1.15 for a Spanish win against the underdogs from Costa Rica.
A win for the "Ticos" gives odds of @26.0, while you can win back 8.00 times your stake in the event of a draw.
---
Fun Fact: It's hard to believe at first glance, but when Spain became world champions in 2010, it was the only time so far that the team went further than the quarterfinals. An exception is the 1950 World Cup, in which only 13 teams participated and was played in a different mode.
At that time, the world championship title was decided in a "final group," in which Spain finished fourth and thus last. Otherwise, however, the Spaniards were among the last four teams of the World Cup only in 2010.
---

---
Best Bookmaker for World Cup Betting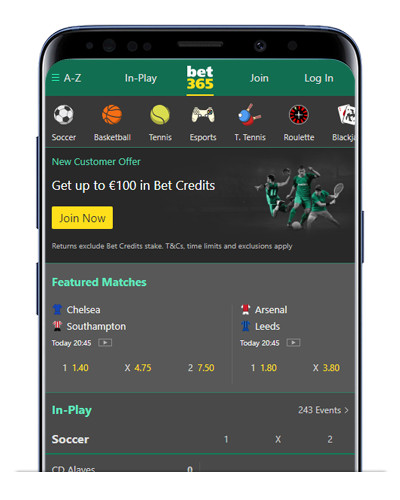 The most established name in world wide sports betting offers a huge range of betting options for new and experienced bettors. Bet365 is well known for great odds on sporting events from around the globe.
Bet365 Review
Sign up with Bet365 and get 100 €/$/£ Bonus
World Cup 2022 Betting Spain vs. Costa Rica
---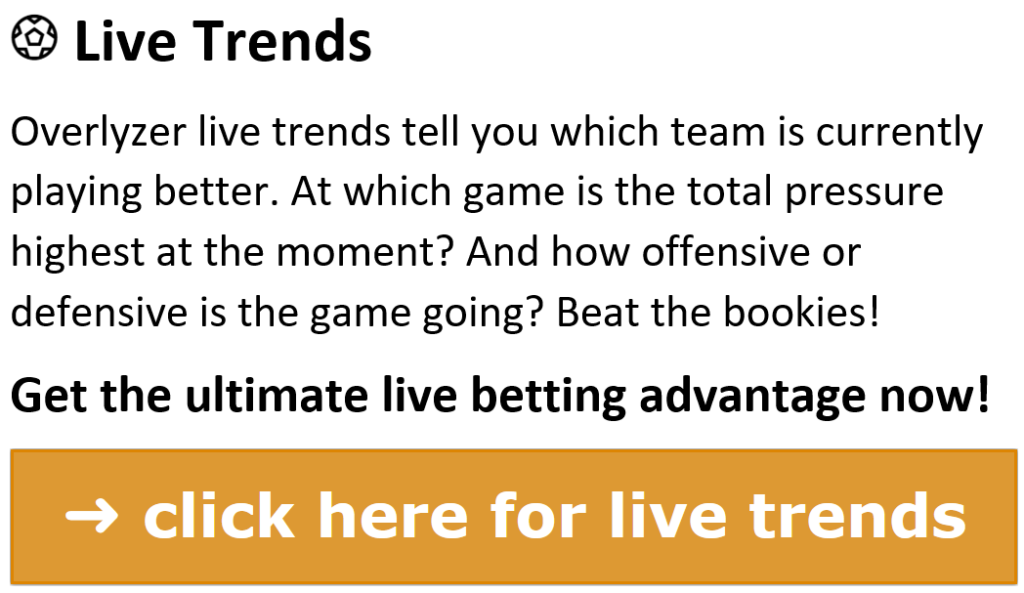 ---
Spain World Cup 2022 preview
It's clear that the Spanish national team will not lack talent and potential in 2022. The central midfield in particular is perfectly staffed with players like Rodri, Pedri and Gavi. And the team's two captains and seasoned players Sergio Busquets and Koke should still not be underestimated.
However, the Spaniards have their problems both in defense and in attack. The wingers Ferran Torres, Marco Asensio, and Pablo Sarabia are definitely not in top form at the moment, and the Spaniards also lack a top striker this year like Fernando Torres or David Villa used to be.
Most of the time, Atlético Madrid's Álvaro Morata plays up front, but the 29-year-old has been heavily criticized in Spain for not being efficient enough.
In defense, the days when Puyol, Piqué and Ramos sorted everything out are also over. Today, players like Pau Torres, Eric García and José Gayà play here. All good players, but definitely not world-class performers.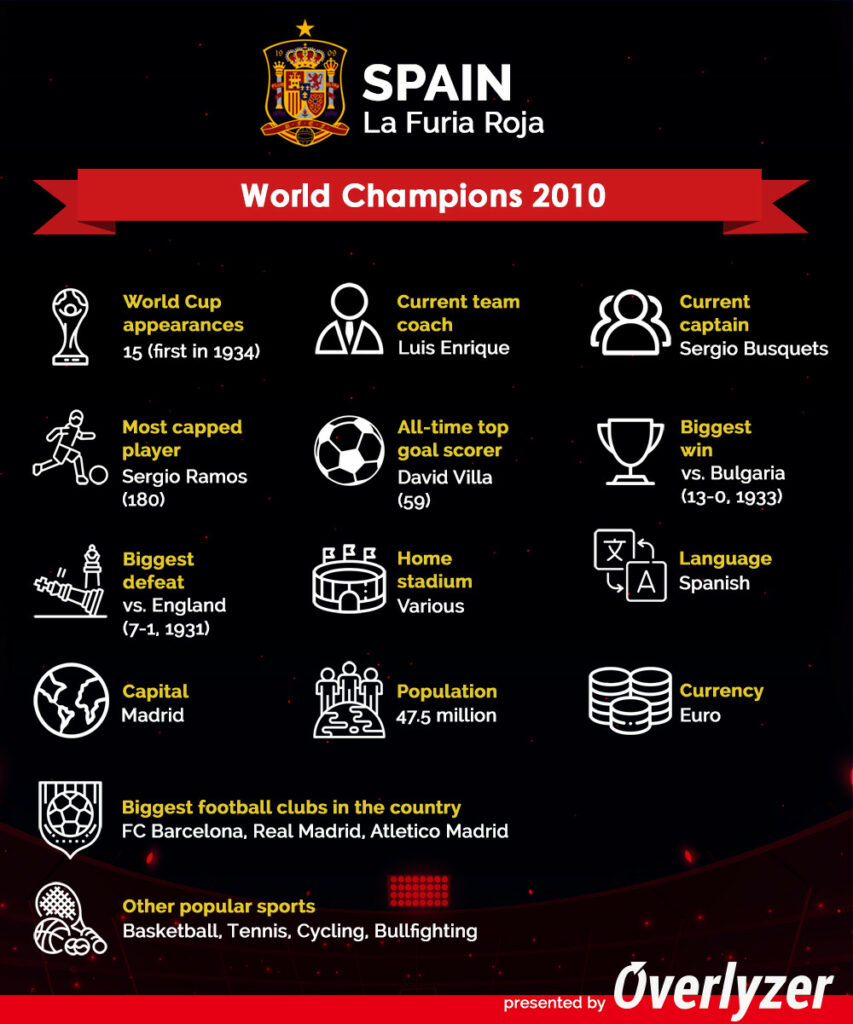 ---
Coach Luis Enrique is currently in a transitional phase with his team, in which the best talents are not ready to take the reins and the older, former top players are just about to play their last games for the national team.
The Spaniards often have the ball in their ranks for more than two-thirds of the game and are technically very strong. But when the opponent is able to block the center defensively, they sometimes lack solutions and get nervous as the game goes on when it's still 0-0. This could also be a small chance for Costa Rica!
> Read all about the Spain´s World Cup squad
Spain last three matches
| | | | | | | | |
| --- | --- | --- | --- | --- | --- | --- | --- |
| Date | Opponent | Venue | Result | XG | Possession | Accuracy | Duels won |
| 12/06/2022 | Czech Republic | H | 2 – 0 | 1.39 : 0.62 | 75.37% | 90.40% | 50,29% |
| 24/09/2022 | Switzerland | H | 1 – 2 | 0.46 : 1.03 | 75.29% | 88.50% | 53.77% |
| 27/09/2022 | Portugal | A | 1 – 0 | 0.86 : 1.08 | 66.,00% | 90.63% | 45.45% |
---
Costa Rica World Cup 2022 preview
Costa Rica is currently rated by the bookies as one of the three weakest teams in the tournament. Every point Costa Rica scores at the 2022 World Cup would be a sensation, according to the bookmakers.
However, the largely inexperienced squad of coach Luis Fernando Suárez should not be underestimated – as the test games for the World Cup impressively prove. Costa Rica is extremely efficient, defends well for the most part, and is always dangerous from set-pieces.
Experienced players like Bryan Ruiz, who will end his career after the tournament, and Joel Campbell play well together with the country's few top talents, such as Jewison Bennette.
Costa Rica also have a great goalkeeper: Keylor Navas is the team's most important leader and a reliable keeper. It is therefore not surprising that Costa Rica have never conceded more than two goals in the 2022 international season so far. Only one international match has been lost in the current year!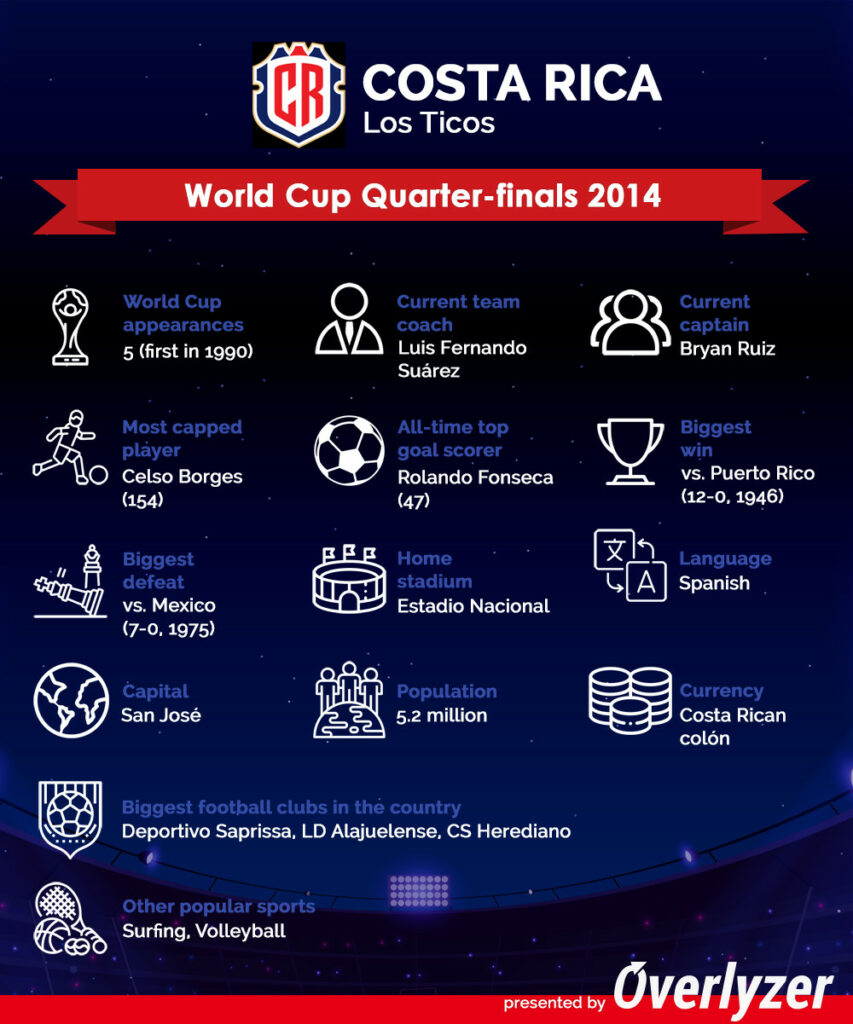 ---
The team' s individual quality is not very high, of course, but as a whole it works well – especially in the transition game. The Ticos are therefore one of the teams that people tend to underestimate in the run-up to the tournament.
> Read all about the Costa Rica´s World Cup squad
Costa Rica last three matches
| | | | | | | | |
| --- | --- | --- | --- | --- | --- | --- | --- |
| Date | Opponent | Venue | Result | XG | Possession | Accuracy | Duels won |
| 14/06/2022 | New Zealand | N | 1 – 0 | 0.17 : 1.17 | 36.98% | 77.36% | 47.19% |
| 23/09/2022 | South Korea | N | 2 – 2 | 2.54 : 2.25 | 38.04% | 82.82% | 48.82% |
| 27/09/2022 | Uzbekistan | N | 2 – 1 | 1.74 : 1.12 | 63.79% | 87.54% | 49.03% |
---
Team comparison Spain vs. Costa Rica
In favor of Spain:
+ Perfectly staffed central midfield with absolute class players
+ Great talent on the attacking wings
+ The supposedly "easy" opening game against the biggest underdog of the group
+ Extremely long periods of ball possession
In favor of Costa Rica:
+ Strong as a team, good in the transition game
+ Physically strong and confident at set-pieces
+ Keylor Navas is a top goalkeeper
+ Spain lacks the coolness especially up front
---
The last duel
In November 2017, almost exactly five years ago, Spain won a friendly against Costa Rica in Málaga 5-0, but that happened at a time when Spain was sweeping flawlessly through World Cup qualifying for 2018.
Today's center forward Álvaro Morata also contributed a goal back then. However, the Spaniards were still playing with stars like Gerard Piqué, Sergio Ramos, Andrés Iniesta, David Silva and Isco. And yet, a few months later at the 2018 World Cup in Russia, the team was eliminated by the host nation in the round of 16.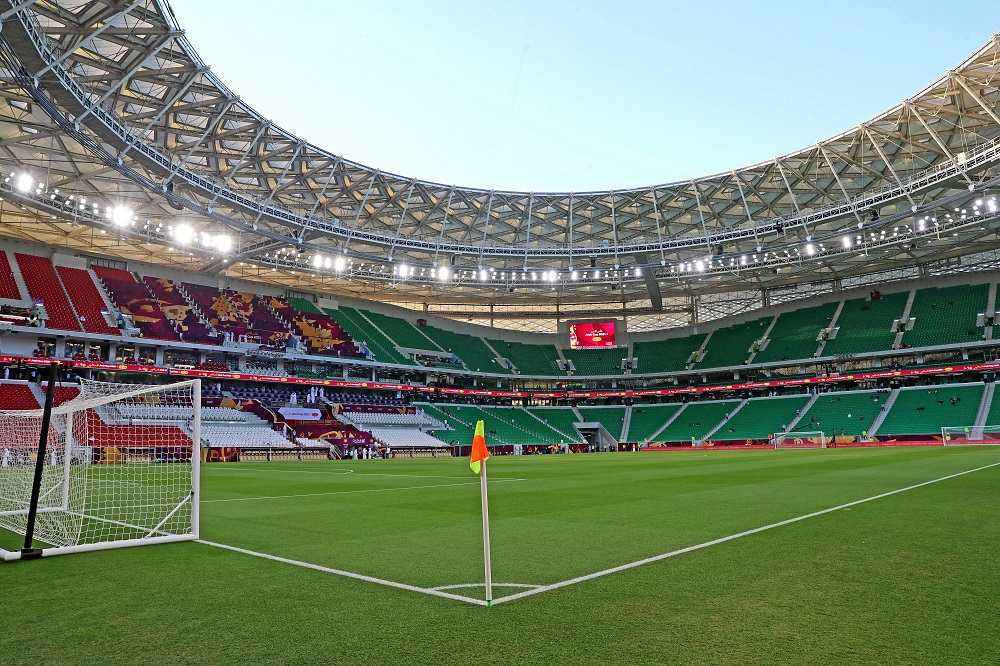 ---
In total, the two teams have met three times so far, with Spain winning twice and one match ending in a draw.
---
Group E Match Fixtures
Date
Time
(local)
Group
Stadium
Match
Result
Nov. 23
4 p.m.
E
Khalifa International
Gerrmany – Japan
Nov. 23
7 p.m.
E
al-Thumama
Spain – Costa Rica
Nov. 27
1 p.m.
E
Ahmed bin Ali
Japan – Costa Rica
Nov. 27
10 p.m.
E
al-Bayt
Spain – Germany
Dec. 1
10 p.m.
E
al-Bayt
Costa Rica – Germany
Dec. 1
10 p.m.
E
Khalifa International
Japan – Spain
➜ World Cup 2022 fixtures
---
Spain – Costa Rica Over Under Tip
As already described above, and as can be read in detail in our in-depth Spain team analysis, the Iberians are known above all for having the ball for a very long period of time.
Last March, in two qualifying games against Iceland (5-0) and Albania (2-1), they had more than 80% possession! That much possession naturally helps build pressure and keep the opponent "chasing" – but it also requires good decision-making, which is often lacking in Spain.
That's why the team keeps running into counterattacks and concedes too many goals here and there.

Due to the good transition players and the agile attackers of Costa Rica, it is also conceivable that the underdog will create chances and possibly score goals. And this could make the match even more interesting, which is why we are betting on an "over 2.5" – in other words, that at least three goals will be scored!

Spain – Costa Rica OVER 2,5 goals ➜ best odds 1.71 @ 22Bet

Overlyzer Over/Under Betting Pick Spain vs. Costa Rica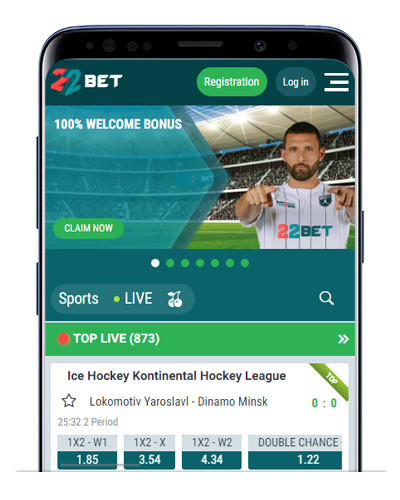 22Bet offers sports betting with high stakes and win limits. In addition, the betting company has a wide range of bets available. Customers who play with higher stakes and do not want to compromise on the betting selection will find 22Bet a great choice!
22bet Review
Sign up with 22BET and get 122 € Bonus
---
Spain – Costa Rica Match Prediction
The character of the game is relatively easy to predict here. Spain will build up a lot of possession and Costa Rica will stand very deep and defensively with a five-man backline and try to shut down the Spaniards' attacking efforts.
However, Costa Rica also has good counterattacking players, so Spain will have to be very careful not to run into an open knife.
The bottom line is that the match could be tighter than it looks at first glance, and that's why we're going for an Asian Handicap +2 bet on Costa Rica here.

Costa Rica to win ASIAN HANDICAP +2 against Spain ➜ best odds 2.02 @ Bet365

Overlyzer Match Betting Prediction Spain vs. Costa Rica
---
Spain – Costa Rica Correct Score Bet
Spain will sooner or later be able to convert the constant pressure and a lot of possession into goals. But because of their good counter-attacking play and their strength in set-pieces, we also expect Costa Rica to score.
However, since we still expect Spain to win, our result bet is 2-1.
Of course, there are other bets that can be placed here, such as a "Both to Score" bet, i.e., a bet that both teams will score at least one goal.

---
FAQ – Questions and answers about Spain – Costa Rica at the World Cup 2022
When does Spain – Costa Rica start?
The Group E match between Spain and Costa Rica will take place on November 23, 2022, at 4pm GMT at al-Thumama Stadium in Doha. It will be the only match in Group E to be played at this stadium.
Where will Spain – Costa Rica be broadcasted?
In the United Kingdom the game between Spain and Costa Rica can be watched live on the BBC. In the United States Fox Sports will be the place to watch the game and in Canada the match will be aired on TNS. In Spain, RTVE, Mediapro and Moviestar Plus+ secured the rights to the 2022 World Cup in Qatar. In Costa Rica, you can watch the game on Teletica.
Who are spain's best players at World Cup 2022?
Spain's best players can be found in central midfield. This is where top players like Rodri, Gavi and Pedri play, but also experienced key players like Koke or Sergio Busquets. In the attack, players like Ferran Torres and Marco Asensio are also worth keeping an eye on.
Who are Costa Rica's best players at World Cup 2022?
The star of Costa Rica's team is goalkeeper Keylor Navas, who plays for Paris Saint-Germain at club level. Also well-known are the already 37-year-old World Cup veteran Bryan Ruiz and the powerful right winger Joel Campbell.
What are the Spain Costa Rica betting odds?
British bookmaker Bet365 rates a win for the heavy favorite Spain at odds of @1.25. A draw fetches odds of @5.50 and a surprise win for Costa Rica could bring in 12 times the stakes.