Switzerland vs. Cameroon Prediction, Betting Tips & Odds | World Cup 2022
The first match in Group G is the duel between Switzerland and Cameroon. The game will take place on Thursday, November 24, 2022 at 10am GMT at the al-Janoub Stadium in al-Wakra.
On this page we offer you a preview of the match, analyze the two teams in detail and provide you with the best Switzerland – Cameroon tips and predictions.
The Swiss are currently the top contender for second place in Group G. Brazil enter the group as big favorites, but the bookmakers consider Switzerland to be slightly ahead of Serbia.
Cameroon, on the other hand, is probably among the weakest African representatives and will have a tough time against their strong group opponents.
Latest betting odds Switzerland vs. Cameroon
Switzerland goes into the first Group G match against Cameroon as the favorite – by a rather wide margin. Top bookmaker Betsson offers best odds of @1.75 for a Swiss victory in the opener.
A draw brings odds of @3.52 at 22Bet and a Cameroon win gives 5.75 times the stake at Bet365.
---
Fun Fact: With Yvon Mvogo and Breel-Donald Embolo, the Swiss currently have two stars in their squad who were born in the Cameroonian city of Yaoundé but came to Switzerland at a young age. For both of them, the duel with Cameroon will naturally be a very special one!
---

Switzerland to win against Cameroon ➜ best odds 1.75 @ Betsson

Overlyzer Match Betting Prediction Switzerland vs. Cameroon
---
Best Bookmaker for World Cup Betting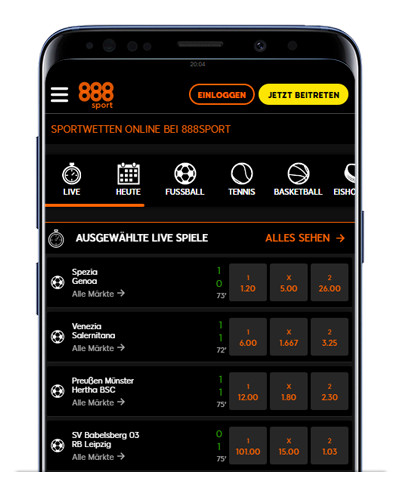 A reliable online betting platform provided by dedicated in-house built software, and a consistently attractive offer of popular and interesting sports make Betsson a favourite sports betting provider for many players worldwide.
Betsson Review
Sign up with Betsson and get 10 €/$/£ Free Bet
---
World Cup 2022 Betting Switzerland vs. Cameroon
---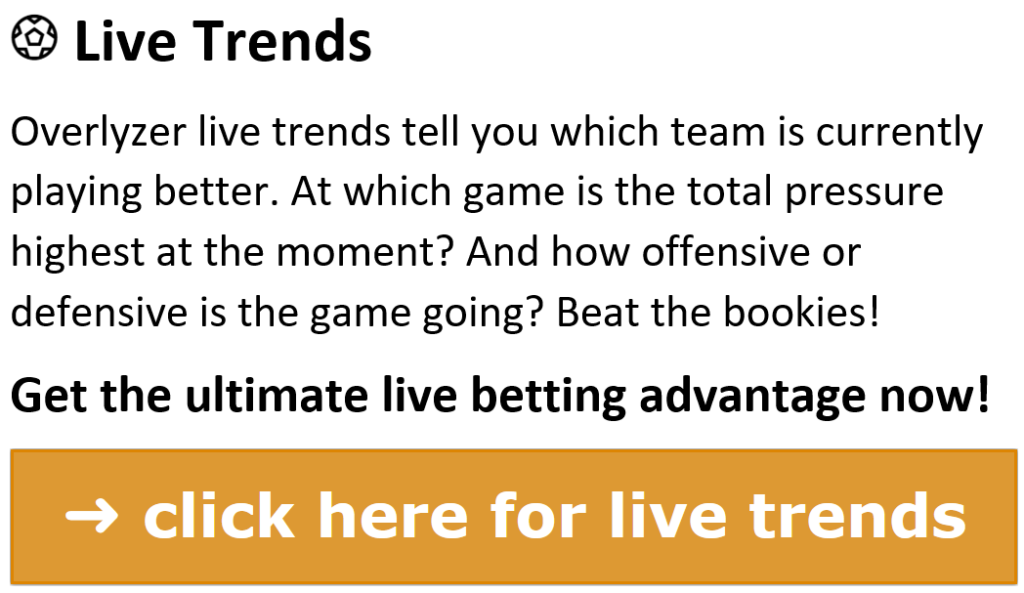 ---
Switzerland World Cup 2022 Preview
The Swiss once again have a very interesting team with great potential. The central midfield in particular, where Xhaka, Zakaria and Sow run their circles, is something to look forward to.
Other top players with experience at major events include Embolo, Shaqiri, Elvedi and Mbabu.
However, the best players for the Swiss are probably the goalkeepers. Yann Sommer of Borussia Mönchengladbach continues to be the number one goalkeeper and has already shown in the past, for example in the round of 16 of the last European Championship against France, that he is one of the best in his field. Mvogo is another highly talented keeper.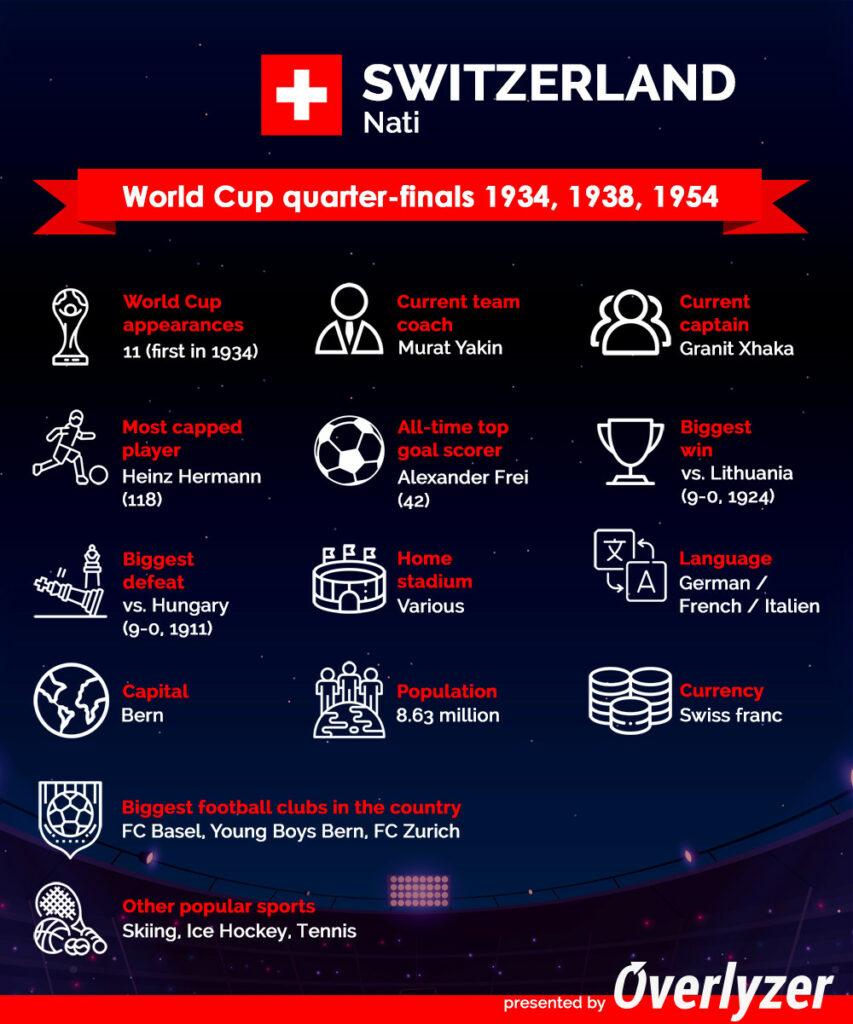 ---
The Swiss have had their fair share of problems in their recent games and coach Murat Yakin experimented a lot, which is why they played poorly until June, failing to win five games in a row.
After that, however, the tide turned and Switzerland won against Portugal, Spain and the Czech Republic, which is quite remarkable. The team played very direct and efficient, scoring five goals from a combined 2.90 expected goals in those three games.
In addition, the Swiss have already proven several times that they can deliver special performances at major tournaments.
> Read all about Switzerland ´s World Cup squad
Switerland last three matches
| | | | | | | | |
| --- | --- | --- | --- | --- | --- | --- | --- |
| Date | Opponent | Venue | Result | XG | Possession | Accuracy | Duels won |
| 12/06/2022 | Portugal | H | 1 – 0 | 0.46 : 2.81 | 44.37% | 84.02% | 41.99% |
| 24/09/2022 | Spain | A | 2 – 1 | 1.03 : 0.46 | 24.71% | 74.03% | 42.71% |
| 27/09/2022 | Czech Republic | H | 2 – 1 | 1.41 : 2.02 | 54.08% | 83.54% | 48.90% |
---
Cameroon World Cup 2022 Preview
Cameroon's preparations for the tournament are not going as well as they could have. Immediately after the Africa Cup in spring 2022, where they finished third as hosts, a new coach got presented. The new boss, Rigobert Song, has only led the team to five international matches, only one of which was won after 90 minutes.
However, they also beat Algeria after extra time in the playoff for World Cup qualification. It was definitely the most important victory for the new team boss so far.
However, Cameroon has not yet found a regular formation. Song has experimented a lot in recent games, trying both a three-man and a four-man backline, playing in a 4-4-2 and a 4-3-3.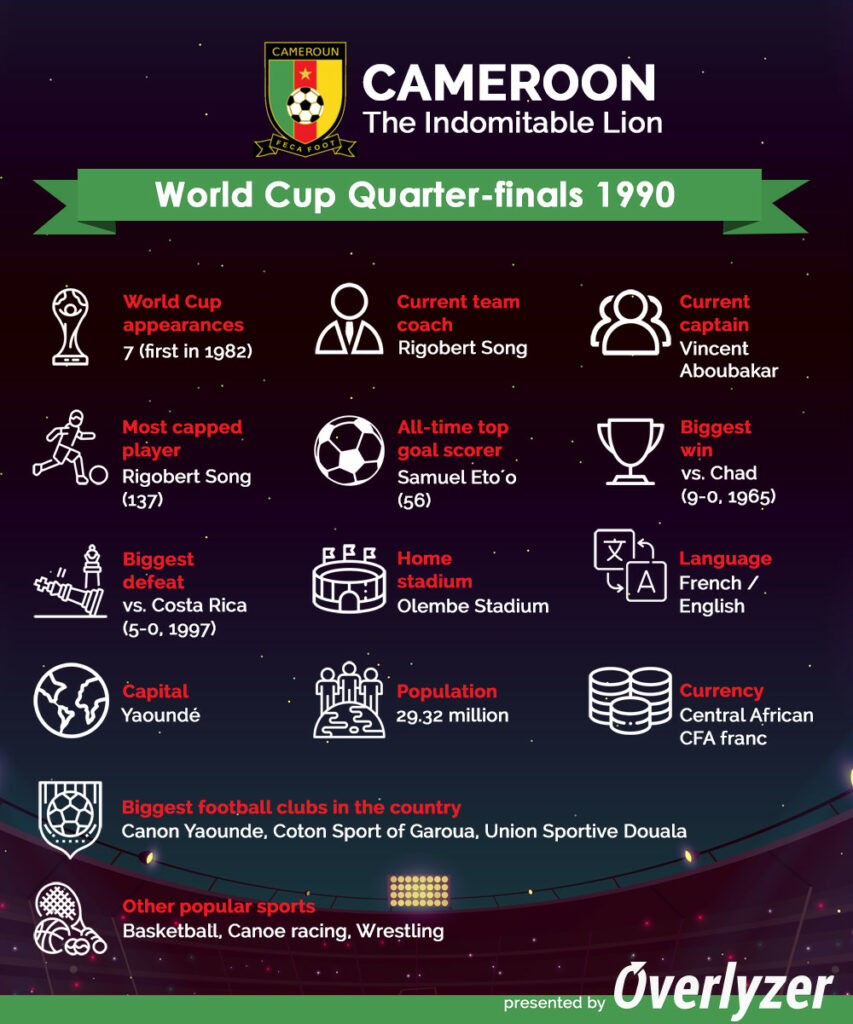 ---
The Africans were hardly convincing, however, and there were two setbacks in the international matches in September. They lost 2-0 to Uzbekistan, where they struggled to create quality chances. They were largely without a chance in the subsequent 1-0 defeat to South Korea, although the Asians did not play well either.
Cameroon's star players are clearly to be found on the attack: Lyon's Karl Toko Ekambi, Brentford's Bryan Mbeumo and captain Vincent Aboubakar, who now plays for Al-Nassr FC, are the biggest stars on the team.
However, the team has problems using these players. The Cameroonians have deficiencies in the build-up to the game and in central midfield in particular, and it is hard to imagine that they will be able to remedy these by the start of the tournament.
> Read all about Cameroon ´s World Cup squad
Cameroon last three matches
| | | | | | | | |
| --- | --- | --- | --- | --- | --- | --- | --- |
| Date | Opponent | Venue | Result | XG | Possession | Accuracy | Duels won |
| 09/06/2022 | Burundi | A | 1 – 0 | 1.89 : 0.03 | 62.48% | 86.02% | 55,40% |
| 23/09/2022 | Uzbekistan | N | 0 – 2 | 1.03 : 1.20 | 68.50% | 87,29% | 52.51% |
| 27/09/2022 | South Korea | N | 0 – 1 | 0.48 : 1.09 | 38.68% | 80.86% | 46.26% |
---
Team comparison Switzerland vs. Cameroon
In favor of Switzerland:
+ Plenty of tournament experience
+ Yann Sommer is an extremely strong goalkeeper in the national team
+ Strong central midfield
+ Experienced attackers, who are also well put in scene by the midfield
+ Coach Yakin is known for analyzing the opponents perfectly – he will find some weaknesses among Cameroon´s team
In favor of Cameroon:
+ Physically good team with hard working players
+ Interesting attacking players, who, however, are not getting good passes from the midfielders
+ Almost all the players bring experience from European teams – so Cameroon has a thoroughly experienced squad
+ Cameroon allow only a few Expected Goals
---
The last duel
There has never been a duel between Switzerland and Cameroon before. So, the first match in Group G will be the first edition of this pairing.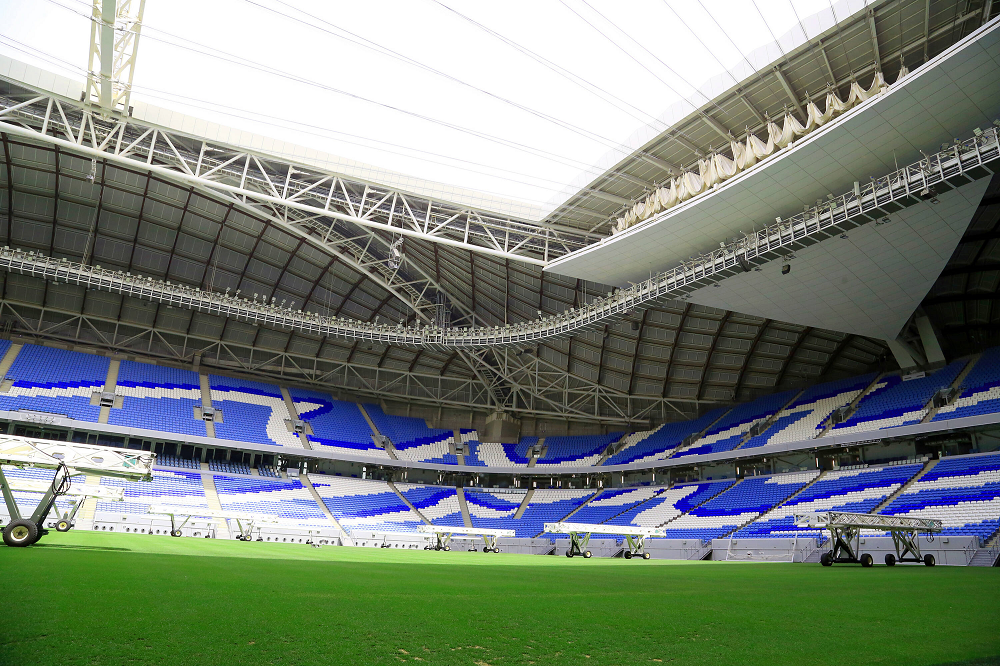 ---
The last time Switzerland played against an African team was ten years ago. At that time, they beat Tunisia 2-1 in a friendly match.
---
Group G Match Fixtures
Date
Time
(local)
Group
Stadium
Match
Result
Nov. 24
1 p.m.
G
al-Janoub
Switzerland – Cameroon
Nov. 24
10 p.m.
G
Lusail
Brazil – Serbia
Nov. 28
1 p.m.
G
al-Janoub
Cameroon – Serbia
Nov. 28
7 p.m.
G
Stadium 974
Brazil – Switzerland
Dec. 2
10 p.m.
G
Stadium 974
Serbia – Schwitzerland
Dec. 2
10 p.m.
G
Lusail
Cameroon – Brazil
➜ World Cup 2022 fixtures
---
Switzerland – Cameroon Over Under Tip
Cameroon know that they are outmatched by the Swiss, especially tactically and in the center of midfield. Therefore, the Cameroonians will be eager to get deep behind the ball with their defensive midfield and keep the spaces tight.
For the Swiss, who will thus have a lot of possession, this could be an exhausting affair against the physically strong opponent.
There is not much to suggest that this match will be a spectacle. Due to the deficiencies in their play, Cameroon will not contribute much creatively to the game. The Swiss, on the other hand, currently feel more comfortable when they don't have to actively search for solutions.

Therefore, it could be 0-0 for a long time here and in general we assume that not many goals will be scored. Our Switzerland Cameroon Over Under tip is therefore an "under 2.5", which means a maximum of two goals will be scored in this match.

Switzerland – Cameroon UNDER 2,5 goals ➜ best odds 1.57 @ 22Bet

Overlyzer Over/Under Betting Pick Switzerland vs. Cameroon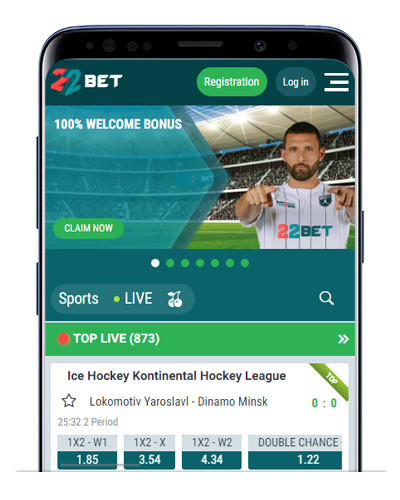 22Bet offers sports betting with high stakes and win limits. In addition, the betting company has a wide range of bets available. Customers who play with higher stakes and do not want to compromise on the betting selection will find 22Bet a great choice!
22bet Review
Sign up with 22BET and get 122 € Bonus
---
Switzerland – Cameroon Match Prediction
The odds of @1.80 on Switzerland to win are quite attractive, because Cameroon is clearly not as strong as in previous tournaments.
The quality – especially in the midfield – speaks for Switzerland and once the European representative leads, it will be very difficult for Cameroon to get back into the game.
We are betting on a Swiss victory because the statistics clearly favor Murat Yakin's team. Switzerland enter the tournament with a successful track record, while Cameroon are still in a phase of self-discovery.
It is not even foreseeable in which formation Rigobert Song will send his team on the pitch.

Switzerland to win against Cameroon ➜ best odds 1.75 @ Betsson

Overlyzer Match Betting Prediction Switzerland vs. Cameroon
---
Switzerland – Cameroon Correct Score Bet
Even though we expect Switzerland to win, we don't think it will be a clear victory. Especially in the first match of a World Cup group stage, both teams don't know exactly where they stand and the Swiss will be highly satisfied even with a minimalistic victory.
Even the closest result will make Switzerland happy, especially since the two more difficult games against Brazil and Serbia are still on the schedule.
We bet on a 1-0 for Switzerland, who will simply have the longer breath in this match and should perform more homogeneously across the different team parts than Cameroon.

Switzerland to beat Cameroon 1:0 ➜ best odds 6.00 @ Bet365

Overlyzer Correct Score Betting Tip Switzerland vs. Cameroon
---
FAQ – Questions and answers about Switzerland – Cameroon at the 2022 World Cup
When does Switzerland – Cameroon start?
The Group G match between Switzerland and Cameroon will take place at al-Janoub Stadium in al-Wakra on November 24, 2022, at 10 a.m. GMT. Cameroon will also play its second match against Serbia at this stadium.
Where will Switzerland – Cameroon be broadcasted?
In the United Kingdom the game between Brazil and Serbia can be watched live on the BBC. In the United States Fox Sports will be the place to watch the game and in Canada the match will be aired on TNS. In Cameroon, CRTV secured the rights to the 2022 World Cup in Qatar, while fans from Switzerland will watch the match on SRG.
Who are Switzerland's best players?
One of Switzerland's top players is goalkeeper Yann Sommer, who is always capable of delivering flawless displays, especially in the national team. In central midfield, Granit Xhaka, Denis Zakaria and Djibril Sow are three other top players, and in attack, Breel Embolo is the most interesting striker.
Who are Cameroon's best players?
Cameroon's stars are all attacking players. The greatest hopes rest on Karl Toko Ekambi, Bryan Mbeumo and the experienced captain Vincent Aboubakar. Cameroon will probably travel to Qatar exclusively with players who earn their money abroad.
What are the Switzerland Cameroon betting odds?
British bookmaker Bet365 sees Switzerland as solid favorites and offers @1.80 odds to win. A draw will bring odds of @3.40 and a victory by Cameroon is rated by the bookies with odds of @4.75.