USA vs. Wales Prediction, Betting Tips & Odds | World Cup 2022
The Group B game between the United States of America and Wales will take place on November 21, 2022 at 7pm GMT at the Ahmed bin Ali Stadium in al-Rayyan.
If you want to bet on the game USA – Wales, you can get all the information, preview and analysis of the match here!
The two teams are rated as the hottest contenders in Group B for the second place. Therefore, it will be particularly interesting to see how the USA vs. Wales World Cup odds will turn out and there will certainly be good opportunities for a good value bet.
Of course, live betting on this match will also be a great option.
Latest betting odds USA vs. Wales
Most bookmakers consider the game between the United States and Wales to be a very even affair. At World Cup top bookmaker Betsson you can currently get best odds of @2.62 for a win for the USA.
A draw brings a maximum of @3.15, which is one of the lowest odds you can get for a draw in a World Cup group stage match. A win for the Welsh is potentially worth 2.97 times the stake at 22Bet.
---
Fun fact: The big star of the Welsh team is currently playing in the USA. The 33-year-old Gareth Bale moved from Real Madrid to Los Angeles FC on a free transfer last summer. This means that Bale could meet one or two of his teammates from the club in the game against the USA.
---
---
Best Bookmaker for World Cup Betting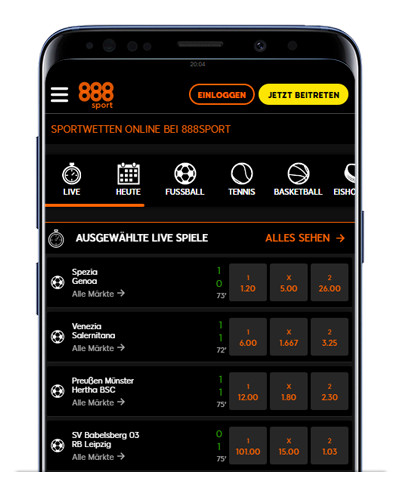 A reliable online betting platform provided by dedicated in-house built software, and a consistently attractive offer of popular and interesting sports make Betsson a favourite sports betting provider for many players worldwide.
Betsson Review
Sign up with Betsson and get 10 €/$/£ Free Bet
---
World Cup 2022 Betting USA vs. Wales
---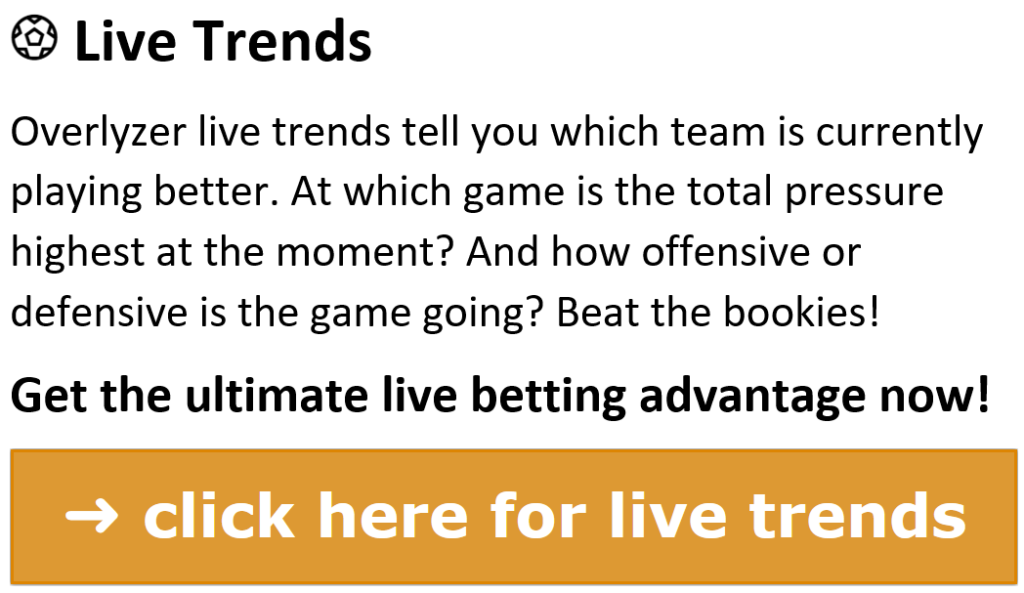 ---
USA World Cup 2022 preview
The U.S. have several highly talented players in the attack and tend to have some problems in defense. Even more disappointing, then, that the American goal machine hasn't been getting into high gear lately.
In the friendly matches in September, they lost 2-0 against Japan and drew 0-0 against Saudi Arabia, although the USA started with its best attacking players. Against Saudi Arabia, for example, Reyna, Pulisic and Pepi were in the starting line-up. In addition, Aaronson and Tillman were subbed in as well.
It was particularly disappointing that the Americans only had very low expected goals, even though they always had more possession than their opponents.
This indicates that the USA still have problems creating solutions with the ball.
Against Wales, of course, this could become an issue, especially since the Welsh are also considered a team that aims to be very solid, especially defensively, in order to run quickly on the counterattack.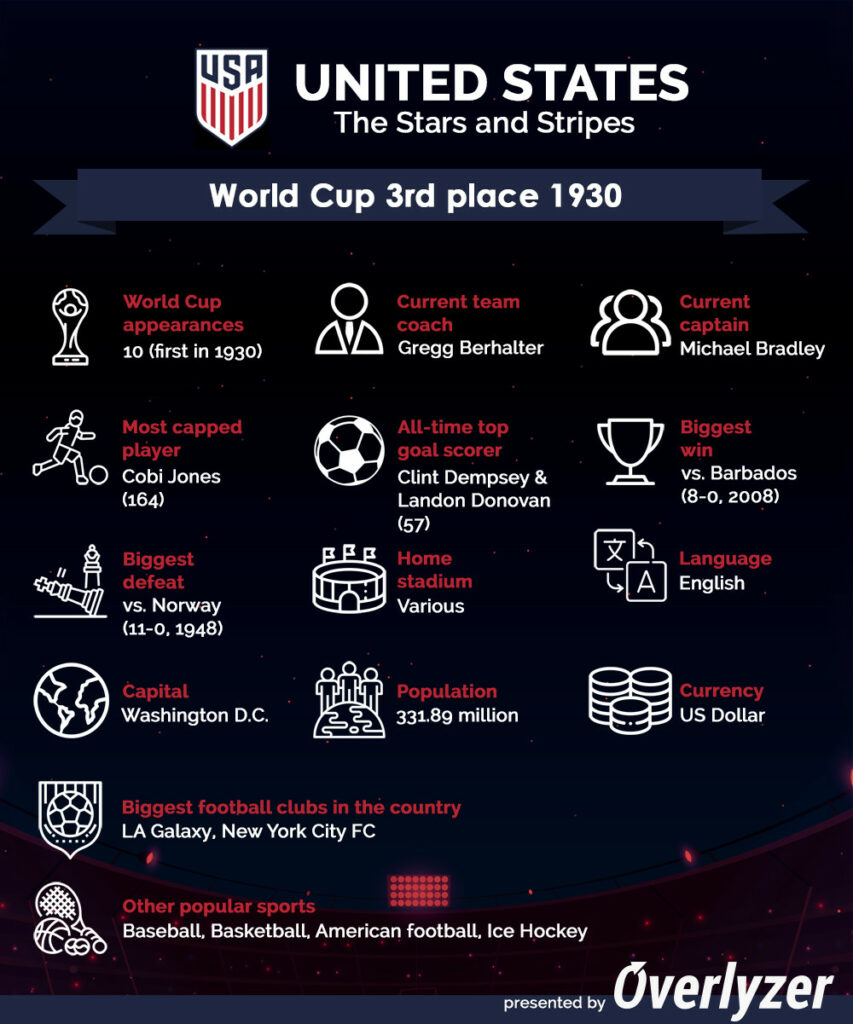 ---
The U.S. have great potential and are known to be highly motivated and energetic at World Cups, but cracking deep-lying opponents will be the most important and probably most difficult task for the team, especially in the group games against Wales and Iran.
> Read all about the USA World Cup squad
USA last three games
| | | | | | | | |
| --- | --- | --- | --- | --- | --- | --- | --- |
| Date | Opponent | Venue | Result | XG | Possession | Accuracy | Duels won |
| 15/06/2022 | El Salvador | A | 1 – 1 | 0.72 : 0.15 | 61.73% | 83.94% | 54,04% |
| 23/09/2022 | Japan | N | 0 – 2 | 0.49 : 1.92 | 57.20% | 88.60% | 43,75% |
| 27/09/2022 | Saudi-Arabia | A | 0 – 0 | 0.47 : 0.71 | 56.09% | 82,46% | 46,59% |
---
Wales World Cup 2022 preview
The Welsh national team has not exactly been in its best form in the run-up to the tournament and is currently considered to be out of shape and also defensively not as solid as in previous years.
➜ who are the World Cup top favorites? check Odds and prediction here
Wales continue to play with a three-man backline, which becomes a five-man chain when moving backwards. The team's goal is to win balls in deep positions and then counterattack quickly. However, the team is currently not dangerous enough for this approach, and it also allows too many chances for the opponents.
Except for the clash with Poland on September 25, which they have lost 1-0, Wales have had less possession than their opponents in all international matches in 2022.
The Welsh team's style of play can therefore clearly be described as reactive.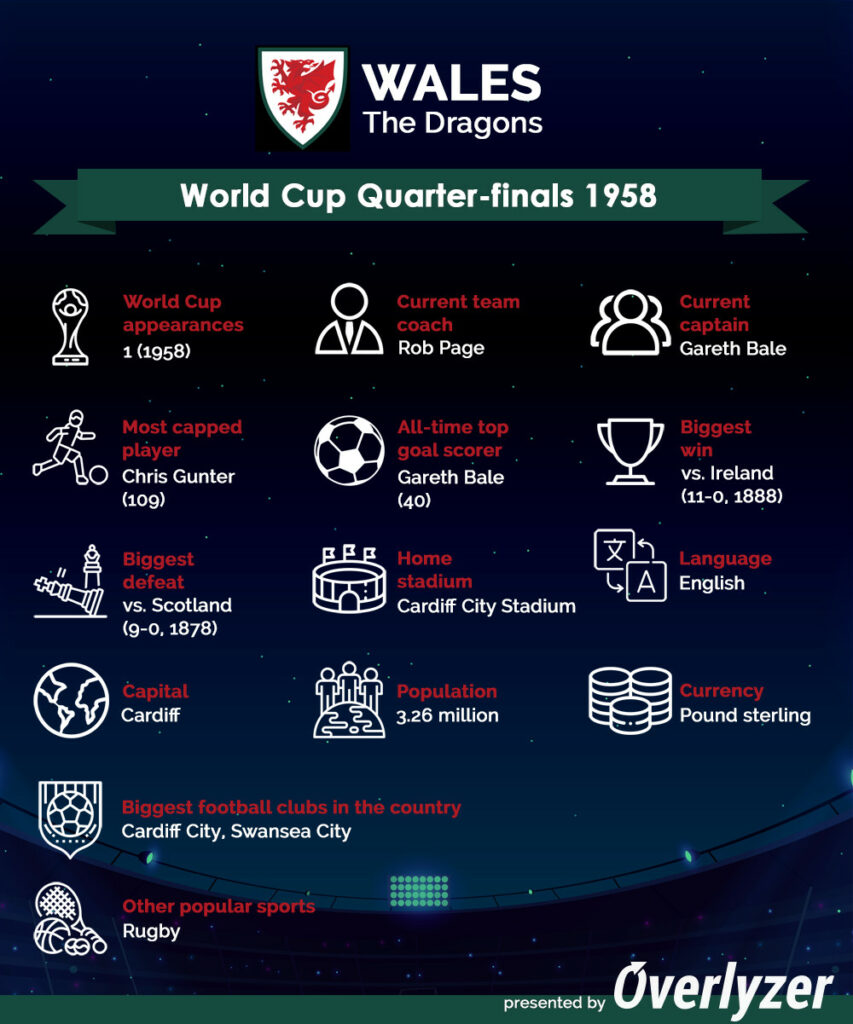 ---
The Welsh team's poor passing accuracy is due to the fact that they take a lot of risks in their forward moves, because they want to bypass the midfield and set up the strikers quickly. However, this has not been very efficient in 2022 so far, and it is currently unclear whether the Welsh team's once successful philosophy can be implemented well with the somewhat aging squad.
> Read all about the Wales World Cup squad
| | | | | | | | |
| --- | --- | --- | --- | --- | --- | --- | --- |
| Date | Opponent | Venue | Result | XG | Possession | Accuracy | Duels won |
| 14/06/2022 | Netherlands | A | 2 – 3 | 1.51 : 1.52 | 41.21% | 82.09% | 50,31% |
| 22/09/2022 | Belgium | A | 1 – 2 | 0.64 : 2.30 | 31.74% | 79.14% | 45,71% |
| 25/09/2022 | Poland | H | 0 – 1 | 0.76 : 0.70 | 50.18% | 78,45% | 47,85% |
---
Team comparison USA vs. Wales
In favor of the USA
+ Great potential, especially in attack
+ Good work rate and physicality
+ Strong and smart central midfield
+ Wales is not in good shape at the moment and have problems in several positions
In favor of Wales
+ Gareth Bale is very strong at tournaments
+ Some key players have Premier League experience
+ Physically strong team that fights hard
+ The USA currently have problems finding solutions against deep-lying teams
---
The last duel
The last clash between the United States of America and Wales took place in a friendly match in Swansea in November 2020. The match ended 0-0 and both sides featured several players who will also be at the 2022 World Cup.
However, with Bale on the Welsh side and Pulisic on the US side, the two biggest stars and top goalscorers of the teams were missing.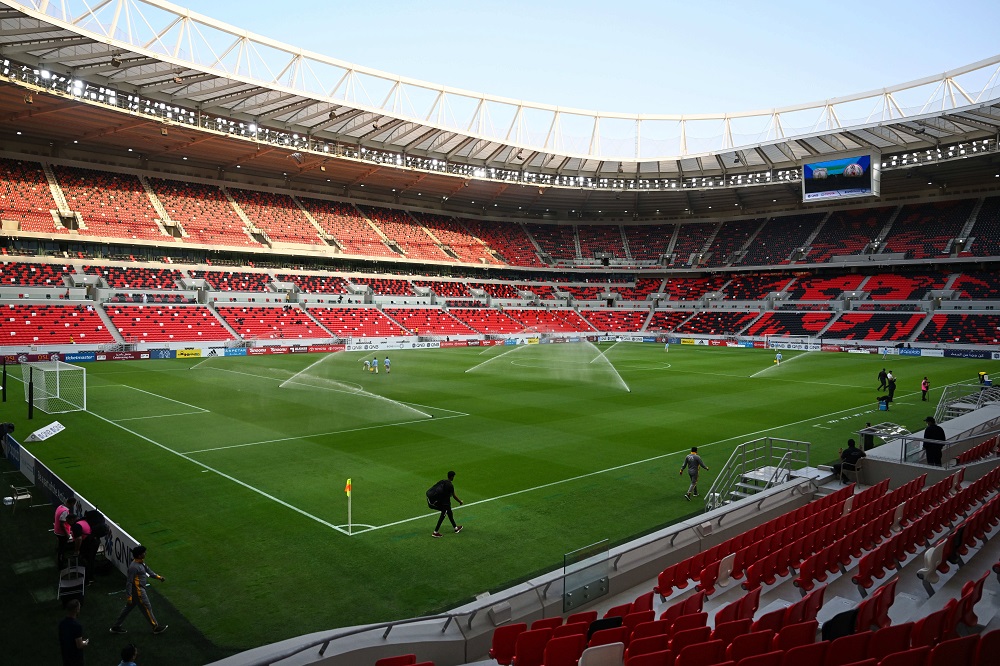 The first of two matches between the USA and Wales took place in 2003. At that time, the US boys won 2-0.
---
Group B Match Fixtures
Date
Time
(local)
Group
Stadium
Match
Result
Nov. 21
4 p.m.
B
Khalifa International
England – Iran
Nov. 21
10 p.m.
B
Ahmed bin Ali
USA – Wales
Nov. 25
1 p.m.
B
Ahmed bin Ali
Wales – Iran
Nov. 25
10 p.m.
B
al-Bayt
England – USA
Nov. 29
10 p.m.
B
al-Thumama
Iran – USA
Nov. 29
10 p.m.
B
Ahmed bin Ali
Wales – England
➜ full World Cup 2022 match schedule
---
USA – Wales Over Under Tip
Nobody thinks that there will be a lot of goals in the match between the United States and Wales. This is due to several reasons.
Wales will give the ball to the USA and try to counter quickly. It is virtually certain that the USA will have more possession than Wales.
However, the U.S. is also having trouble making good decisions and finding solutions at the moment – especially against teams that tend to play more defensively.

Furthermore, this is already an early key match for the advancement to the round of 16. All bookmakers see the USA and Wales as practically equal in the run-up to the tournament, and these two teams are expected to fight it out for second place behind England.
Therefore, it is very unlikely that one of the teams will risk much. For these reasons, we bet that not many goals will be scored in the evening match of November 21.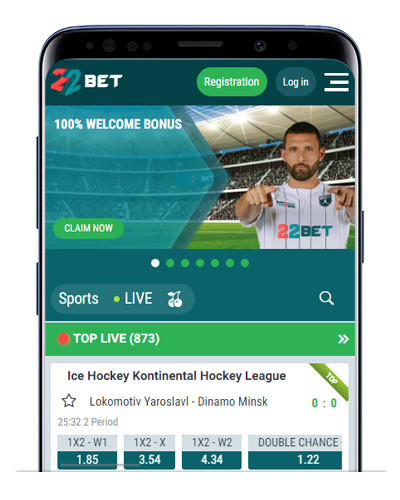 22Bet offers sports betting with high stakes and win limits. In addition, the betting company has a wide range of bets available. Customers who play with higher stakes and do not want to compromise on the betting selection will find 22Bet a great choice!
22bet Review
Sign up with 22BET and get 122 € Bonus
---
USA – Wales Match Prediction
Both the USA and Wales had their fair share of problems before the 2022 World Cup. Not everything went smoothly, and in the test matches they delivered largely disappointing results.
If we look at the potential of the two teams' squads, however, we see that the USA basically have more options than the Welsh.
The US Men's National Team is more versatile than the Welsh, has a strong central midfield and, especially in the attacking line, has some players who could really shine at this World Cup.
Wales, on the other hand, take a more reactive approach that used to work well but now looks a bit rusty. In addition, it is not clear how strong superstar Gareth Bale will be, who has been playing for Los Angeles FC in the U.S. since last summer.
Bale is certainly not at the performance level he was a few years ago and this could cause problems in the Welsh attack.
For these reasons, we are betting that the lucky punch is more likely to come from the US. The opening match of the two biggest rivals in Group B will end with a USA victory.
---
USA -Wales Correct Score Bet
In such an important game, small details will make the difference. It's no coincidence that we write about a possible "lucky punch" in our forecast.
We assume that less than 2.5 goals will be scored in this match and that the USA will ultimately come out on top.
We are betting on a narrow 1-0 victory for the USA.

---
FAQ – Questions and answers about USA – Wales at the World Cup 2022
When does USA – Wales kick off?
The match between the USA and Wales will take place on November 21, 2022, at 7 pm GMT. The match will be played at the Ahmed bin Ali Stadium in al-Rayyan. This stadium will host half of the matches in Group B. Wales will play all three group matches at this stadium.
Where will USA – Wales be broadcasted?
In the United Kingdom, the BBC and ITV share broadcasting rights for the 2022 World Cup. In the United States Fox Sports will be the place to watch the game and in Canada the match will be aired on TNS.
Who are USA's best players?
The best US player is Christian Pulisic of Chelsea FC. But the U.S. also have some top talent such as Brenden Aaronson of Leeds United or talented striker Ricardo Pepi of FC Groningen. In addition, central midfielders Weston McKennie and Tyler Adams are important pillars of the team.
Who are Wales' best players?
The Welsh side's biggest star is clearly five-time Champions League winner Gareth Bale, who now plays for Los Angeles FC in the USA. However, Daniel James and Brennan Johnson, two younger attacking players, should also be watched closely. In addition, centre back Ethan Ampadu is a key player for Robert Page's team.
What are the USA vs. Wales betting odds?
Bookmaker test winner Bet365 offers odds of @2.50 for a USA win. A draw will bring 3.20 times the stake, while a Welsh success offers odds of @2.87.