France at the 2022 World Cup – Betting Odds & Tips
France will go into the 2022 World Cup as the reigning World Champions. This year, the French are once again among the top favorites to win the world title.
We take a look at the best odds on France, show you which are the best World Cup bets for France and venture a detailed analysis of the team.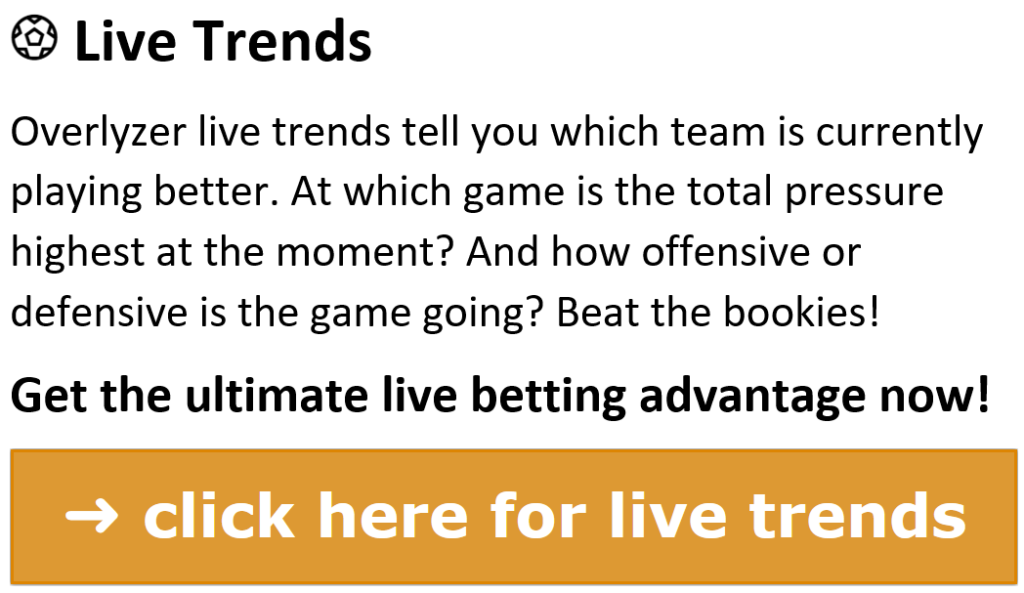 Table of contents: Betting on France at the 2022 World Cup
---

---
Top Bookmaker for World Cup Betting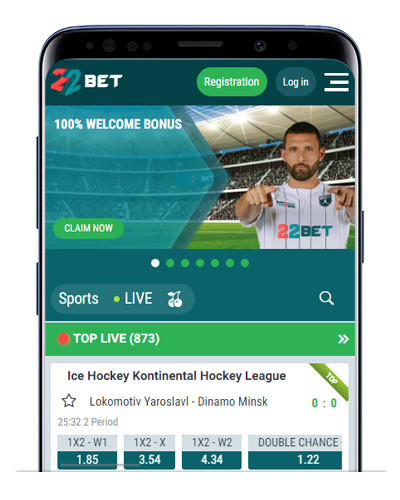 22Bet offers sports betting with high stakes and win limits. In addition, the betting company has a wide range of bets available. Customers who play with higher stakes and do not want to compromise on the betting selection will find 22Bet a great choice!
22bet Review
Sign up with 22BET and get 122 € Bonus
---
France odds World Cup 2022
Only Brazil and England are rated even stronger than the current world champions France by the bookies in the run-up to the FIFA World Cup 2022. At our best bookmaker Bet365, there are odds of @7.00 for France to win the World Cup again.
Football World Cup 2022 Winners Odds – top bookmakers
---
However, to win the World Cup title, France would have to achieve a feat that no one has managed in 60 years: Two titles in a row! The last time this was achieved was by Brazil in 1962.
Since 1998, when they won the first World Cup title, France has been in a World Cup final a total of three times. Only against Italy in 2006 they left the pitch as losers after a penalty shoot-out against Italy.
So if we look at the last six World Cup finals, you'll see that no team has been to the World Cup final more times than France in this time frame. And in Qatar 2022, the betting sites also see this as a fairly likely scenario. You will get the same odds for France reaching the final as for England reaching the last game of the tournament.
In contrast to many other top favorites, France has a really tough opponent in group stage already. Denmark, France's second opponent in the preliminary round, is one of the emerging nations in the football world. In the games against Australia and Tunisia, however, the role of favorites will be clearly assigned in favor of the French.
Bet365 offers odds of @1.40 for France to win the group, but due to Denmark's current strength, this endeavor may not be as easy for France as the bookies suggest.
---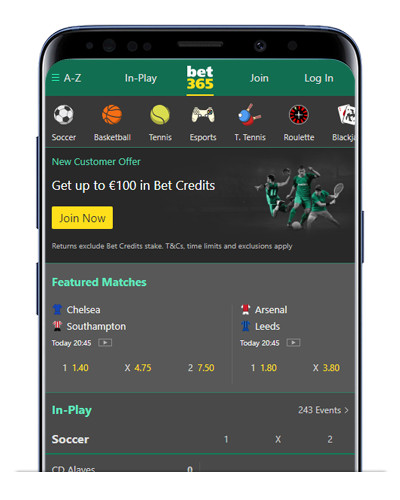 The most established name in world wide sports betting offers a huge range of betting options for new and experienced bettors. Bet365 is well known for great odds on sporting events from around the globe.
Bet365 Review
Sign up with Bet365 and get 100 €/$/£ Bonus
---
France have two of the best strikers in the world and they are naturally co-favorites for the title of top scorer at the 2022 World Cup. Kylian Mbappé is widely regarded as the fastest attacker in the world and proves it week after week at Paris Saint-Germain.
Karim Benzema, on the other hand, advanced to become the best scorer in the world, especially in the 2021-22 season, which saw him shoot Real Madrid to another Champions League trophy. The two will be – in different ways – the target players for the French.
France's attacking power is rounded up with Antoine Griezmann, who has consistently produced top performances, especially in major competitions. Christopher Nkunku is also considered a tremendous striker, but is not expected to make regular appearances due to the high quality in the French offensive line.
Kylian Mbappé to be World Cup top scorer @ 10.00 / Bet365
Karim Benzema to be World Cup top scorer @ 13.00 / Bet365
Antoine Griezmann to be World Cup top scorer @ 41.00 / Bet365
---
Current form and results
While France still acted enormously dominant in 2021, in 2022 their form dropped a bit. In June, they picked up just two points from four games in the UEFA Nations League and had a problem converting scoring chances in particular.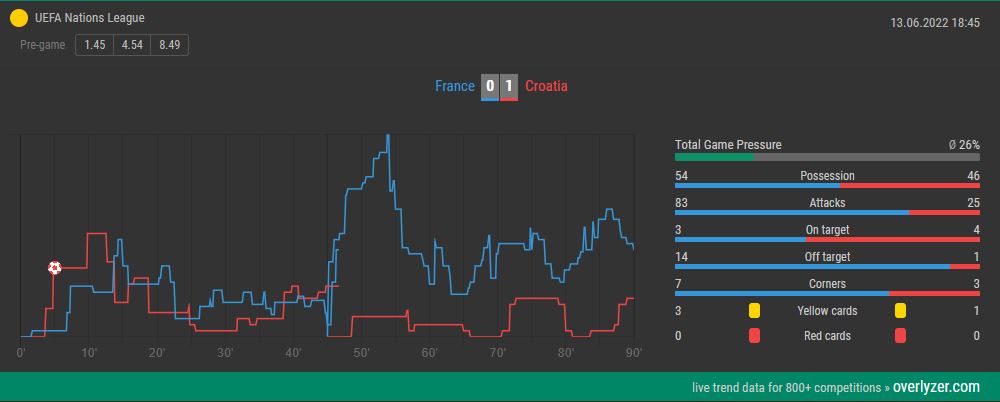 ➜ grab the ultimate live betting advantage with Overlyzer now!

Beat the bookies!
---
In addition to the surprising home defeats to Croatia and Denmark, they also picked up two 1-1 draws away from home against Croatia and Austria in the Nations League. These are, of course, results far from satisfying for the French public, but they are also not a gauge of France's strength at the 2022 World Cup.
These matches took place in just eleven days after a long, sweaty season, so they are probably due to physical wear and tear. Of course, the World Champions are stronger than these results suggest.
Fun fact: The last game France lost at a World Cup was 1-0 in the quarterfinals against Germany at the 2014 World Cup. Since then, the French have gone undefeated in seven consecutive World Cup games.
At the very end of the group stage of the UEFA Nations League, however, France was finally able to claim a victory. A 2-0 win at home against Austria could have ended with an even higher score.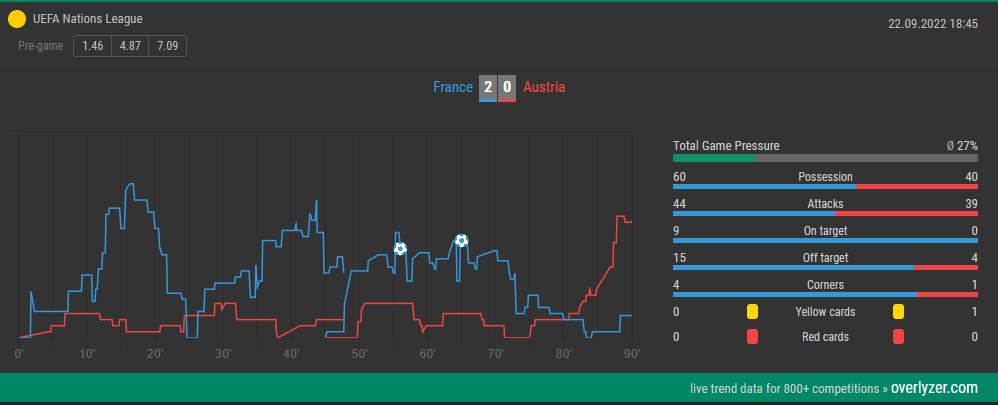 Mbappé and Giroud were the two French attackers who generally played a very good game and hardly allowed the Austrians to breathe. They moved the ball at a fast pace and in this game and we saw for the first time at what high level the French can play.
After that, however, there followed another disappointing defeat against Denmark, in which the goals from Dolberg and Skov Olsen came in the first half. The Danes are unlikely to become a favorite opponent of Didier Deschamps' team soon, so it will be interesting to see what the duel in Group D at the 2022 World Cup will bring!
---
Further preparation and test matches
Currently, no further preparation matches of the France national team are scheduled.
We update this page continuously and inform you immediately as soon as new dates for friendly matches are determined.
France international games in 2022
| | | | | | | | |
| --- | --- | --- | --- | --- | --- | --- | --- |
| Date | Opponent | Venue | Result | XG | Possession | Accuracy | Duels won |
| 25/03/2022 | Ivory Coast | H | 2 – 1 | 1.68 : 0.33 | 50,76% | 91,31% | 52,24% |
| 29/03/2022 | South Africa | H | 5 – 0 | 4.32 : 0.04 | 60,96% | 91,52% | 53,51% |
| 03/06/2022 | Denmark | H | 1 – 2 | 2.12 : 0.97 | 59,52% | 90,06% | 52,23% |
| 06/06/2022 | Croatia | A | 1 – 1 | 0.76 : 1.54 | 49,83% | 91,46% | 45,56% |
| 10/06/2022 | Austria | A | 1 – 1 | 2.00 : 0.58 | 67,76% | 87,97% | 51,12% |
| 13/06/2022 | Croatia | H | 0 – 1 | 0.86 : 1.05 | 53,31% | 90,03% | 45,28% |
| 22/09/2022 | Austria | H | 2 – 0 | 3.10 : 0.33 | 57,05% | 88,39% | 53,02% |
| 25/09/2022 | Denmark | A | 0 – 2 | 1.21 : 1.23 | 49,77% | 83,68% | 51,66% |
---
You don't want to miss France's matches in preparation for the 2022 World Cup?

Then we recommend you to ➜ register at overlyzer.com – with our software you can follow thousands of live matches every week and identify the best opportunities for successful live betting at a glance!
---
Match schedule of France at the 2022 World Cup
France will start the 2022 World Cup with a rather easy game, facing Australia first. The most exciting and even match in Group D will then be against Denmark on the second matchday, before Tunisia awaits on the final matchday.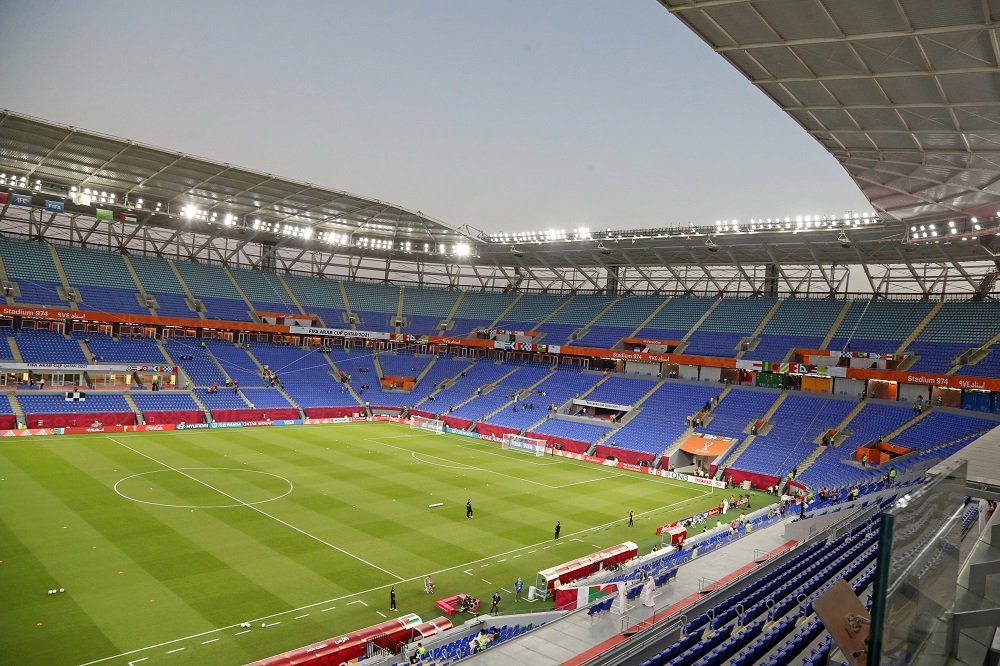 ---
The clash with Tunisia will be a spicy one because some of the Tunisians' most important players were born and raised in France.
---
France World Cup squad 2022
The national team of France impresses with a tremendous squad density on all positions. The "Equipe tricolore", as they are called in their homeland, is probably the physically strongest team of the World Cup and has a lot of speed and dynamics. It is almost impossible to find any weaknesses in the French squad – so we will venture an analysis of the individual parts of the team.
France Goal Keeper
France probably has the biggest problems in terms of quality at the goalkeeper position. The experienced Hugo Lloris, who has played around 140 international matches, has recently been replaced by the up-and-coming Mike Maignan, who will miss the tournament due to an injury.
The French certainly have one or two international-class goalkeepers, but there is still a small quality gap between them and the tournament's best keepers, such as Thibaut Courtois or Éderson.
GK – Steve Mandanda (Stade Rennes)
GK – Hugo Lloris (Tottenham Hotspur)
GK – Alphonse Areola (West Ham United)

---
France Center Backs
In central defense, Didier Deschamps, the long-time team manager of the French, has true fighting machines at his disposal. France's center backs play for the best clubs in the world, such as Barcelona, Bayern, PSG and Liverpool.
Three of the French central defenders who are likely to make it to the squad for the 2022 World Cup were already involved in the 2018 campaign and can therefore call themselves World Champions. Lucas Hernández and Raphael Varane, in particular, played a major role in France winning the World Cup at the last tournament in Russia.
Meanwhile, Presnel Kimpembe has also become very important for the French eleven and has already led the national team onto the field as captain. Deschamps will probably play with a back four and only needs two central defenders, so the experienced team boss will be spoilt for choice.
On this position, Deschamps' team is definitely not lacking in quality.
CB – Raphael Varane (Manchester United)
CB/LB – Lucas Hernández (Bayern Munich)
CB – Presnel Kimpembe (Paris Saint-Germain)
CB/RB – Jules Koundé (FC Barcelona)
CB – Ibrahima Konaté (Liverpool FC)
CB – William Saliba (Arsenal FC)
CB – Dayot Upamecano (Bayern Munich)

---
France Full Backs
France's full-backs fall a bit short in quality compared to some of the other team parts. However, Deschamps can also count in the flexibility of his center backs here. Lucas Hernández, for example, can also be deployed as a left-back or Jules Koundé as a right-back.
The most constant starter in the French full-back position is probably Benjamin Pavard, who also played a key role in the 2018 World Cup win. Also exciting is the leap in performance of left-back Theo Hernández, who became Italian champion with AC Milan in 2021-22 and played a top season.
Even if the quality is not as high as in central defense, France's squad density at the full-back positions – also due to the great flexibility – is enormous!
RB – Benjamin Pavard (Bayern Munich)
LB – Theo Hernández (AC Milan)

---
France Central Midfield
France's central midfield is one of the best in the world in terms of fighting and stamina, as well as precision in passing game, even though two key players are out with N'Golo Kanté and Paul Pogba.
However, there are some top talents pushing to follow in the footsteps of the 2018 World Champions. First and foremost is Aurelien Tchouameni, who was signed for 80 million euros from Real Madrid just this summer. Or Eduardo Camavinga, who has already been under contract with Real for a year longer.
The interesting thing about the French midfield center is that the top players are all defensive in nature. They are supposed to close down the center in order to directly serve the strikers and wingers of "Les Bleus".
Thus, classic playmakers, such as the great Zinedine Zidane once was, are largely absent.
DM – Aurelien Tchouameni (Real Madrid)
CM – Jordan Veretout (Olympique Marseille)
CM – Eduardo Camavinga (Real Madrid)
CM – Mattéo Guendouzi (Olympique Marseille)
CM – Adrien Rabiot (Juventus Turin)
CM – Youssouf Fofana (AS Monaco)

---
France Attack
France's offense is probably the best in the entire tournament! Especially the two strikers of the French, Kylian Mbappé and the incredibly accurate Karim Benzema, who are quite different from each other, are extremely difficult for the oppositions to defend against.
Meanwhile, the French attacking line is so strong that players like Antoine Griezmann have slipped into the second row. France also has some of the best wingers in the world, such as Bayern Munich's Kingsley Coman.
And young offensive players are also coming up and showed great performances last year. This applies, for example, on Leipzig's Christopher Nkunku.
The possibilities Didier Deschamps has with this attacking line are almost unlimited, and hardly any team can add as much from the bench during a match as France.
In addition, the core of the attacking lineup consists of players who already won the World Cup title in 2018 and are used to the pressure of such a major event.
RW – Kingsley Coman (Bayern Munich)
RW – Ousmane Dembélé (FC Barcelona)
ST – Kylian Mbappé (Paris Saint-Germain)
ST – Karim Benzema (Real Madrid)
ST – Antoine Griezmann (Atlético Madrid)
ST – Christopher Nkunku (Paris Saint-Germain)
ST – Olivier Giroud (AC Milan)

---
France Competition Flair
France showed in Russia in 2018 how strong they can play under pressure with their current lineup. Don't be fooled by the weak results in the UEFA Nations League: When something is at stake, the French are back in full force.
Last year, France's national team got a shot across the bow at the European Championship. They were knocked out in the round of 16 in a sensational penalty shootout against Switzerland, and France's players had to handle massive public criticism afterwards.
The appearance of the "Tricolore" was too casual and even arrogant.
France will want to eradicate this disgrace at the 2022 World Cup in Qatar. And in 2018 in Russia, they already showed that they are capable of doing so.

---

---
France's World Cup history
The proud football nation took an extremely long time to lift the famous golden trophy into the air for the first time. In 1984, the brilliant team around future UEFA president Michel Platini won the European Championship, but in World Cups they were mostly bitterly disappointed.
…at least until a guy called Zinedine Zidane appeared on the scene. After extremely difficult 90s, he took the helm in the French midfield at the 1998 home World Cup and led France to the first World Cup title in history with brilliant performances.
---
Fun fact: France failed to qualify for the 1990 and 1994 World Cups. In 1998, they played their first game at a World Cup in twelve years – and promptly became World Champions for the first time…
In 2006, they failed to win their second World Cup title in Germany as they lost to Italy in the final game. With Zidane's legendary red card after his headbutt against the Italian Materazzi, the circle was closed eight years after the World Cup title – and Zidane never played football again after that game.
It wasn't until 2018 that a new generation of great French players set out to make a new history – and did so impressively. After a convincing tournament, they defeated the glaring underdogs and surprise opponents Croatia 4-2 in the final, locking up their second World Cup title.
In terms of the number of World Cup titles, France thus drew level with Argentina and Uruguay and is now the third most successful European nation at World Cups after the four-time title holders Germany and Italy.
---
FAQ – Questions and answers about France at the 2022 World Cup
Who will be France's coach at the 2022 World Cup?
Didier Deschamps is going into his third World Cup as France's team manager. The 53-year-old, who lifted the trophy himself as a player in 1998, repeated this biggest of successes as coach in 2018. Deschamps signed his contract as France team boss in July 2012.
Who are France's stars at the 2022 World Cup?
France's national team is loaded with stars, but arguably the most defining figures play in the team's attack. Paris Saint-Germain's Kylian Mbappé is currently considered the fastest attacker in the world, and Real Madrid's Karim Benzema is one of the most accurate strikers on the planet.
Who will France play against at the 2022 World Cup?
France will first face Australia in Group D, followed by Denmark and then Tunisia in the final group match. The French are clearly favored by all bookmakers in their group.
How many times has France won the World Cup?
The French team won the World Cup on home soil in 1998 and in Russia in 2018. In Germany in 2006, they only lost to Italy in the final after penalties.
Who is France's record international?
The most caps for France (142) were played by defensive midfielder Lilian Thuram, who was a regular starter in the French team between 1994 and 2008. However, he could soon be overtaken by goalkeeper Hugo Lloris, who brought his tally to 139 caps as of October 2022.
Who is France's record goalscorer?
Thierry Henry has scored the most goals for France's national team. The long-time Arsenal star scored 51 goals in the team jersey. Behind Henry, however, are two players who are still active: Olivier Giroud scored 48 times for France and Antoine Griezmann scored 42 times. Both players can still add to their goal account.
What is the nickname of the French national team?
France is known domestically mainly as "Les Bleus" (translated as "the Blues") or as "Equipe tricolore" (translated as "the tricolored team," in reference to the French national flag).