Japan at the 2022 World Cup – Betting Odds & Tips
Since 1998, the Japanese national team has been represented at every World Cup. Three out of six times, the four-time Asian football champions have made it to the round of the last 16, where they were narrowly defeated on each occasion.
We introduce you to the squad and match schedule of the Japanese national team and tell you the best bets on Japan at the 2022 World Cup.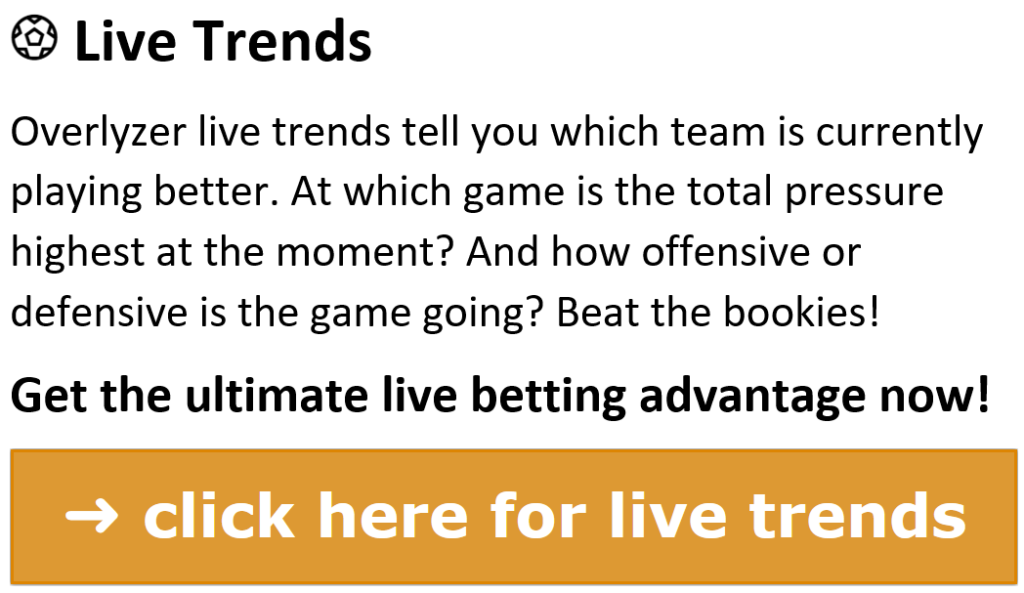 ---
Table of contents: Betting on Japan at the 2022 World Cup
Japan odds World Cup 2022
Current form and results
World Cup preparation
Japan World Cup 2022 fixtures
Japan World Cup 2022 squad
Japan World Cup history
FAQ – Questions and answers about Japan at the 2022 World Cup
---

---
Best Bookmaker for World Cup Betting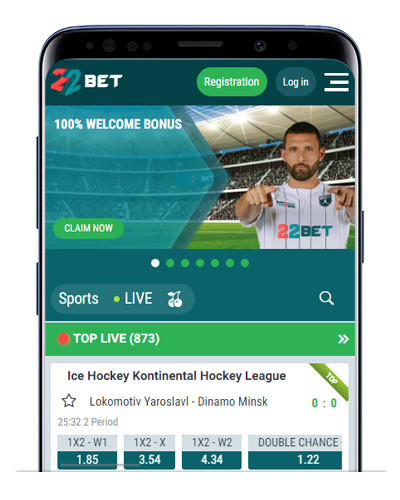 22Bet offers sports betting with high stakes and win limits. In addition, the betting company has a wide range of bets available. Customers who play with higher stakes and do not want to compromise on the betting selection will find 22Bet a great choice!
22bet Review
Sign up with 22BET and get 122 € Bonus
---
Japan odds World Cup 2022
It would be a tremendous sensation if Japan were to win the World Cup. Accordingly, you will find very high odds for a Japanese World Cup title with all betting sites. Our top bookmaker 22Bet pays out 285 times the stake if Japan pull off the big coup!
Football World Cup 2022 Winners Odds – top bookmakers
---
Only Qatar, Tunisia, Saudi Arabia, Iran and Costa Rica have higher World Cup 2022 odds!
It is also unlikely that the Japanese will reach a World Cup final; after all, making it to the round of 16 was the best finish in Japan's football history so far.
The bookmaker Bet365 offers odds of @67.00 for reaching the World Cup final.
Not only is a World Cup title unlikely, winning Group E would also be a real sensation. Japan have to beat Germany and Spain in the group stage and are only favorites against underdog Costa Rica.
Given the strength of the two European teams, even reaching the round of 16 would be a very impressive achievement. The high odds of @15.00 also show that a group win by the Japanese national team is rather unrealistic.
---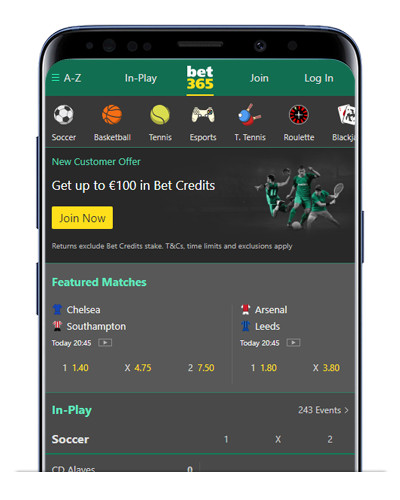 The most established name in world wide sports betting offers a huge range of betting options for new and experienced bettors. Bet365 is well known for great odds on sporting events from around the globe.
Bet365 Review
Sign up with Bet365 and get 100 €/$/£ Bonus
---
A Japanese top scorer at the 2022 World Cup would also be a huge sensation, but surprisingly not as unimaginable as it looks at first glance. In Group E, Japan will face Costa Rica and thus one of the biggest underdogs at this tournament!
If Japan score a lot of goals in this match, an in-form striker would probably have a small chance of winning the Golden Boot.
However, the betting odds for the World Cup top scorer show that this is unlikely. Former Salzburg and Liverpool player Takumi Minamino, who is currently signed by AS Monaco, has the lowest odds at Betting Tips within the Japanese team at Bet365, together with Vissel Kobe attacker Yuya Osaka.
Takumi Minamino will be top scorer @ 151.00 / Bet365
Yuya Osaka will be top scorer @ 151.00 / Bet365
---
Current form and results
Japan beat Tajikistan, Kyrgyzstan, Mongolia and Myanmar in the first group stage of World Cup qualifying, winning eight matches without dropping points. In the subsequent group stage, Japan finished second behind Saudi Arabia with 22 points from ten matches, leaving Australia, Oman, China and Vietnam behind.
On the very first match day, Japan suffered an unexpected defeat against Oman:
➜ grab the ultimate live betting advantage with Overlyzer now!

Beat the bookmakers!
---
The successful World Cup qualifying campaign was followed by two friendlies against Paraguay (4-1) and Brazil (0-1). In the Kirin Cup, Japan then beat Ghana 4-1 before losing 3-0 to Tunisia. In the East Asian Cup in July 2022, they beat Hong Kong 6-0 and were held to a 0-0 draw by China.
This lack of consistency was also evident in the friendly games in September. First, Japan put in a strong performance against the United States of America, giving the U.S. boys virtually no chance.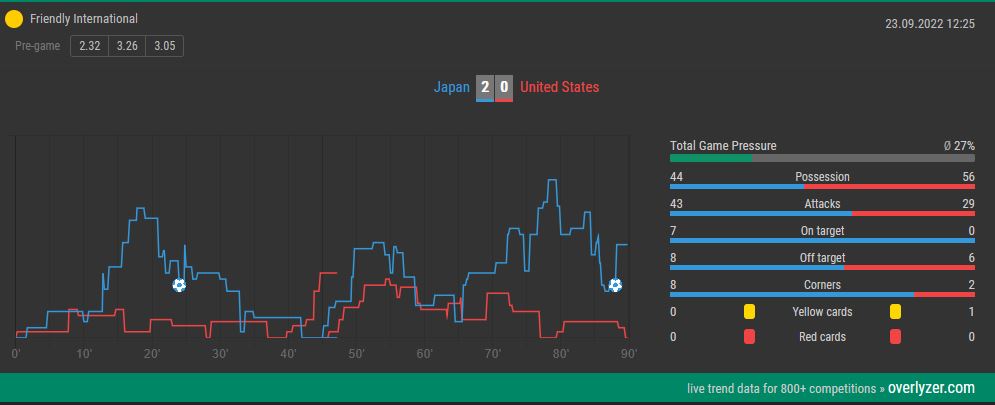 Although the USA appeared with nearly their best possible squad, Japan was clearly the more aggressive and better team. The 2-0 victory was therefore well deserved.
But it wouldn't be Japan if the inconsistency didn't set in again afterwards. Against Ecuador, who will play the opening game of the World Cup against Qatar, Japan was never able to build up sustained pressure and could not get beyond a 0-0 draw. Ecuador's defensive approach narrowed the spaces and exposed Japan's creative problems.
Overall, the Japanese national team performed rather inconsistently in 2022.
Fun fact: Japan also applied to host the 2022 World Cup and lured FIFA with a special offer. The Japanese wanted to develop a new type of 3D technology that would have been used in 400 stadiums worldwide and would have allowed spectators there to see the games live in 3D. 200 HD cameras recording the games from every conceivable angle would have made this possible.
---
World Cup preparation
Six days before Japan starts the tournament with a group match against Germany, the team will undergo a test against Canada – and thus meet another World Cup participant.
However, this game is not intended to serve as a test match to imitate the game against one of the group opponents, which is why it can be assumed that more friendlies will follow in the course of the tournament preparation.
We update this page regularly and keep you informed about the upcoming games.
17 November 2022: Canada – Japan
Japan International Games in 2022
| | | | | | | | |
| --- | --- | --- | --- | --- | --- | --- | --- |
| Date | Opponent | Venue | Result | XG | Possession | Accuracy | Duels won |
| 27/01/2022 | China | H | 2 – 0 | 2.44 : 0.00 | 60,20% | 85,32% | 54,38% |
| 01/02/2022 | Saudi Arabia | H | 2 – 0 | 1.12 : 0.15 | 39,64% | 79,33% | 49,15% |
| 24/03/2022 | Australia | A | 2 – 0 | 2.12 : 0.83 | 55,44% | 83,85% | 48,34% |
| 29/03/2022 | Vietnam | H | 1 – 1 | 4.05 : 0.28 | 73,31% | 87,01% | 55,21% |
| 02/06/2022 | Paraguay | N | 4 – 1 | 6.58 : 0.49 | 59,04% | 88,34% | 58,33% |
| 06/06/2022 | Brazil | N | 0 – 1 | 0.51 : 3.31 | 46,31% | 85,79% | 44,81% |
| 10/06/2022 | Ghana | H | 4 – 1 | 2.32 : 0.30 | 55,35% | 92,02% | 51,21% |
| 14/06/2022 | Tunisia | H | 0 – 3 | 0.45 : 1.47 | 63,59% | 89,02% | 46,52% |
| 23/09/2022 | USA | N | 2 – 0 | 1.92 : 0.49 | 42,80% | 83,29% | 55,73% |
| 27/09/2022 | Ecuador | N | 0 – 0 | 1.05 : 1.55 | 50,57% | 85,71% | 47,01% |
| 17/11/2022 | Canada | N | | | | | |
---
Japan World Cup 2022 fixtures
Japan will kick off the 2022 World Cup on November the 23rd with a match against Germany. While they are obvious underdogs in the first game, they will start as favorites against Costa Rica four days later. A win should at least keep their theoretical chances of advancing to the next round alive before they face Spain on the final day of group play.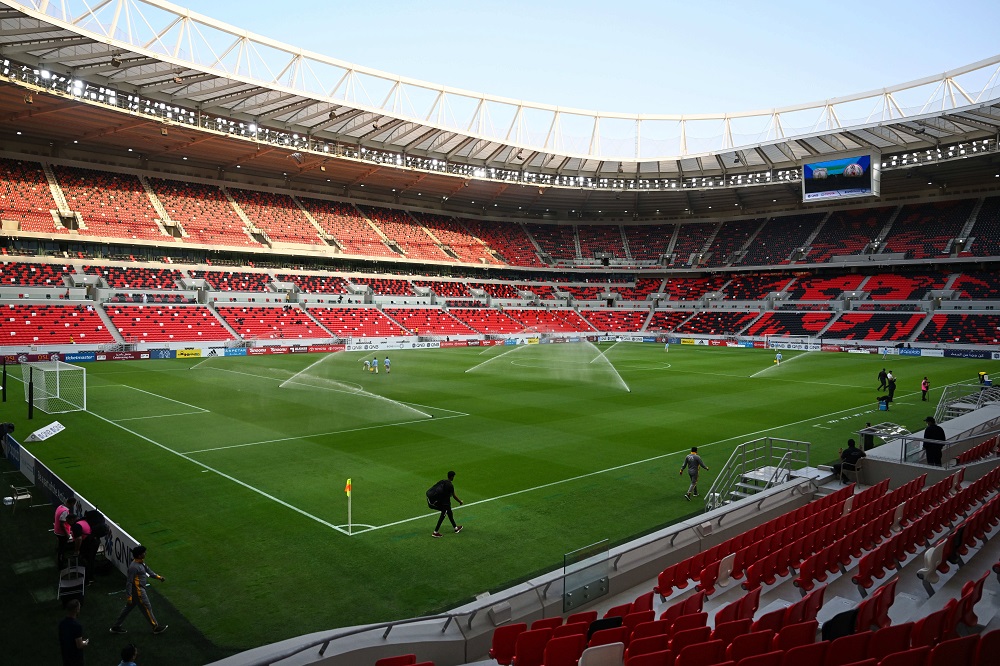 ---
Japan's third group match will be played on December 1st 2022 at the Khalifa International Stadium in ar-Rayyan.
Date
Time
(local)
Group
Stadium
Match
Result
Nov. 23
4 p.m.
E
Khalifa International
Gerrmany – Japan
Nov. 27
1 p.m.
E
Ahmed bin Ali
Japan – Costa Rica
Dec. 1
10 p.m.
E
Khalifa International
Japan – Spain
➜ World Cup 2022 fixtures
---
Japan World Cup 2022 squad
Japan are one of the strongest teams in Asia and also performed quite well at the last World Cups. The team can call on some promising foreign players, but there are hardly any big names in the squad for the 2022 World Cup.
Coach Hajime Moriyasu is not without controversy in Japan. His critics believe that the coach relies too often on the same players and does not offer new talents enough opportunities to prove themselves.
Moriyasu relies on a four-man backline and until this summer almost always fielded a 4-3-3. Only at the East Asian Championship in July 2022 did he deploy a 4-2-3-1 formation.
Japan Goalkeeper
Japan's number one goalkeeper is expected to be Suichi Gonda, who is currently signed with Shimizu S-Pulse. The 1.87-metre-tall goalkeeper has made brief appearances in Europe, but with rather unknown teams such as Portimonense and SV Horn.
The goalkeeper showed reasonable performances in the national team and as there is no other goalkeeper stepping up, Gonda has a good chance to get a place in the starting line-up.
His replacement is 39-year-old Eiji Kawashima, who is also the number 2 goalkeeper at RC Strasbourg.
GK – Shuichi Gonda (Shimizu S-Pulse)
GK – Eiji Kawashima (Racing Straßburg)
GK – Daniel Schmidt (VV St. Truiden)

Japan Center Back
Maya Yoshida is the first choice in centre-back. The defender moved from Sampdoria to FC Schalke 04 this summer and has already played well over 100 international matches for Japan. In addition to the experienced player, coach Moriyasu has several options at his disposal for the centre of defense.
Ko Itakura was also signed on loan from FC Schalke 04 until summer, but has now moved permanently from Manchester City to Borussia Mönchengladbach, where he has settled in well. Another option is Shogo Taniguchi, the captain of Kawasaki Frontale.
Arsenal´s right-back Takehiro Tomiyasu is an additional alternative in the centre of defense. At 1.88 meters, he is one of the tallest players in the team.
CB – Maya Yoshida (FC Schalke 04)
CB – Ko Itakura (Borussia Mönchengladbach)
CB/RB – Takehiro Tomiyasu (Arsenal FC)
CB– Yuta Nakayama (Huddersfield Town)
CB – Hiroki Ito (VfB Stuttgart)
CB– Shogo Taniguchi (Kawasaki Frontale)

---
Japan Full Back
At right back, Coach Moriyasu has the choice between Miki Yamane and Hiroki Sakai, both of whom are active in the Japanese league.
At left back, Yuto Nagatomo, a full-back who also earns his money in Japan, will start. The FC Tokyo defender will have reached the age of 36 by the start of the tournament.
RB – Miki Yamane (Kawasaki Frontale)
RB – Hiroki Sakai (Urawa Reds)
LB – Yuto Nagatomo (FC Tokyo)

---
Japan Central Midfield
The situation is somewhat better in central midfield, where there are some familiar faces if you follow the Bundesliga. One of the best-known players in the team is without doubt Stuttgart's Wataru Endo, who moved to Germany's Bundesliga in the summer of 2020 and won the hearts of VfB Stuttagart fans.
With Ao Tanaka and Daichi Kamada, there are two more players from the Bundesliga who can hope for a place in the starting line-up.
DM – Wataru Endo (VfB Stuttgart)
CM – Gaku Shibasaki (CD Leganés)
CM – Hidemasa Morita (Sporting)
CM – Ao Tanaka (Fortuna Düsseldorf)
CAM – Daichi Kamada (Eintracht Frankfurt)

---
Japan Attack
In the attack, the Japanese have several interesting players. Former Salzburg and Liverpool player Takumi Minamino is set on the left wing and hopes to get more playing time at his current club, AS Monaco, than at the Reds.
---
On the right, there are two strong options in Takefusa Kubo and Junya Ito. Kubo is the youngest player ever to make his starting eleven debut in the J. League. The now 21-year-old made his debut in Japan's top division at the age of 15 years and 10 months. He failed to establish himself at Real Madrid and is now hoping to make his big breakthrough at Real Sociedad.
Not quite as strong is the position in the centre of attack, where 23-year-old Ayase Ueda is the bearer of hope.
RW – Takefusa Kubo (Real Sociedad)
RW – Junya Ito (Stade Reims)
RW – Ritsu Doan (SC Freiburg)
RW – Takuma Asano (VfL Bochum)
LW – Takumi Minamino (AS Monaco)
LW – Daizan Maeda (Celtic FC)
LW – Yuki Soma (Nagoya Grampus)
LW – Kaoru Mitoma (Brighton & Hove Albion)
ST – Ayase Ueda (Cercle Brügge)

---
Japan Competition Flair
At World Cups, Japan usually field a team that tries to make up for the lower quality of the individual players with a lot of running and commitment. Japanese football has developed well in recent decades and many European clubs now rely on Japanese foreign players.
However, their performances at the World Cups have been quite mixed, with Japan making it to the round of 16 three times in their six appearances so far and finishing bottom of their group the other three times.
At the 2018 World Cup in Russia, they were narrowly eliminated by Belgium in the round of 16, losing 3-2 after leading 2-0.
Japan's players always put in a lot of effort at major events, but often lacked international experience, so their efforts often went unrewarded.

---

---
Japan World Cup history
Japan's World Cup history only really took off at the 1998 World Cup in France, as before that they always failed to qualify for the World Cup or did not qualify at all.
It is also important to bear in that the Asian federation was only allowed to send very few teams to the World Cup tournaments in the past, making successful qualification much more difficult.
➜ best sports betting strategy
The most frequent defeats came at the hands of South Korea in the decisive qualifying matches. Before qualifying for the first time in 1998, they had to give way to their arch-rivals five times!
The 1994 World Cup qualifiers were particularly painful when Japan needed a win against Iraq on the last day of group play and were leading 2-1 until the 92nd minute. Iraq, however, equalized just before the final whistle to draw 2-2, so that the South Koreans, who were level on points, were once again ahead thanks to their better goal difference.
Fun fact: The game against Iraq went down in the history books as the ""Agony of Doha", as the match was played in Qatar's capital. Now Japan returns to the scene of horror!
After the "Agony of Doha", better times dawned for the Japanese team, as they have qualified for every single World Cup since 1998.
At the 1998 World Cup, they were eliminated as the last team in their group, as they were in 2006 and 2014. At the 2002, 2010 and 2018 finals, they were knocked out in the round of 16 each time. Their elimination from the 2018 World Cup in Russia was most bitter, when they lost 3-2 to Belgium after leading 2-0 at one stage.
---
FAQ – Questions and answers about Japan at the 2022 World Cup
Did Japan qualify for the 2022 World Cup?
Japan qualified for the World Cup in Qatar and will face Germany, Spain and Costa Rica in Group E.
Who is Japan's coach for the 2022 World Cup?
Japan's national team coach is Hajime Moriyasu, who has been in charge since 2018. Prior to that, Moriyasu coached the Japanese U23 team and was also a three-time champion with Sanfrecce Hiroshima between 2012 and 2015.
Who are Japan's stars at the 2022 World Cup?
The best-known footballer in the Japanese national team is former Liverpool foreign player Takumi Minamino, who moved to AS Monaco in Ligue 1 last summer.
Who will Japan play against at the 2022 World Cup?
he Japanese national team will face Germany, Spain and Costa Rica in Group E at the 2022 World Cup in Qatar.
Who is Japan's record national player?
Defensive midfielder Yasuhito Endó earned 152 caps for the Japan national team between 2002 and 2015, making him Japan's record international player.
Who is Japan's record goal scorer?
Kunishige Kamamoto can be proud of his goal rate. The former striker contributed a whopping 75 goals in 76 international matches, making him Japan's record goalscorer.