Mexico at the 2022 World Cup – Betting Odds & Tips
Mexico has participated in 16 World Cups. The Central Americans are a formidable team for major events. We take a detailed look at how strong Mexico is in 2022, provide you with tips and predictions and look at the best Mexico odds at World Cup 2022.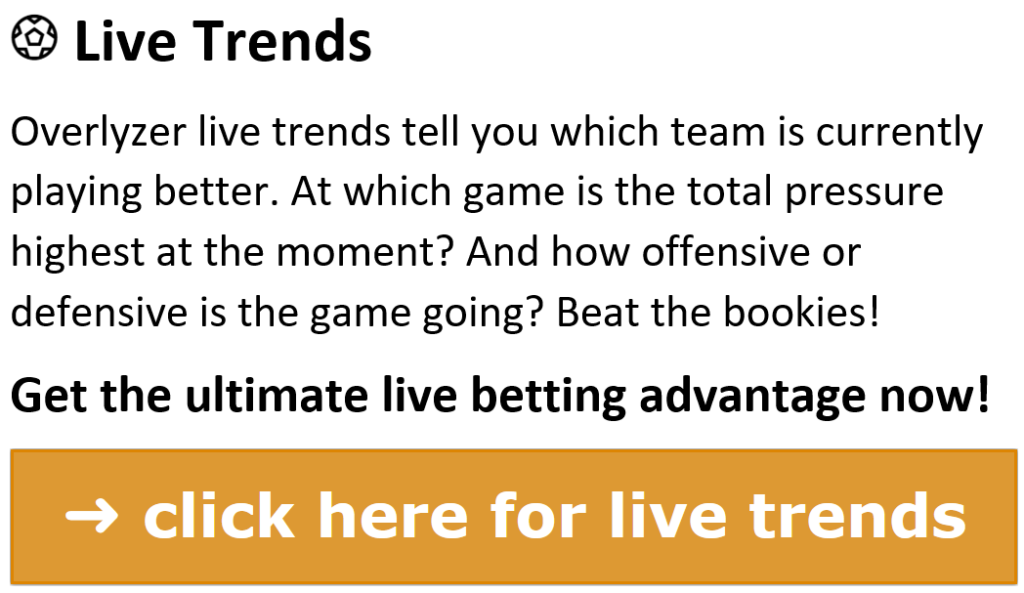 Betting on Mexico at the World Cup 2022
---

---
Best Bookmaker for World Cup Betting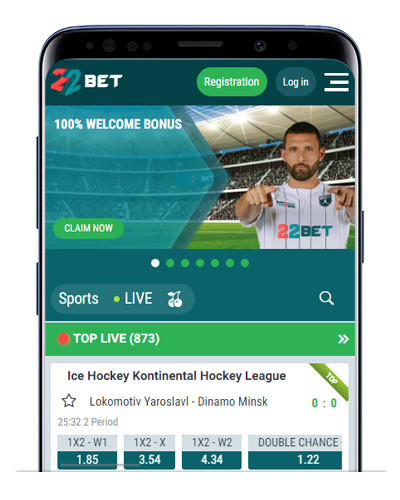 22Bet offers sports betting with high stakes and win limits. In addition, the betting company has a wide range of bets available. Customers who play with higher stakes and do not want to compromise on the betting selection will find 22Bet a great choice!
22bet Review
Sign up with 22BET and get 122 € Bonus
---
Mexico odds World Cup 2022
In the FIFA World Cup 2022, Mexico is of course one of the glaring underdogs, and it would have to be a devil's bargain for the team to have a say in the race for the title. At our best bookmaker Bet365, you get 151-times your stake back for an Mexican victory.
Football World Cup 2022 Winners Odds – top bookmakers
---
Most sports betting sites therefore rate 16 teams higher than the Mexicans.
Of course, the final is also more of a dream for Mexico than a realistic scenario. The bookies see, for example, a final appearance of Wales, Poland or Senegal as more likely than a final participation of the Mexicans.
Argentine Gerardo Martino's team probably doesn't have a clear long-term plan at this World Cup, but will look from game to game.
The clear group favorite in Group C is Argentina around its superstar Lionel Messi. However, when it comes to betting on group winners, the bookmakers also see Poland still just ahead of Mexico, who are only rated as the third strongest team in the group.
This also has to do with the fact that the Mexicans are still worried about some of their best players and have had to improvise frequently lately. Accordingly, Mexico's group win will bring six times the stakes.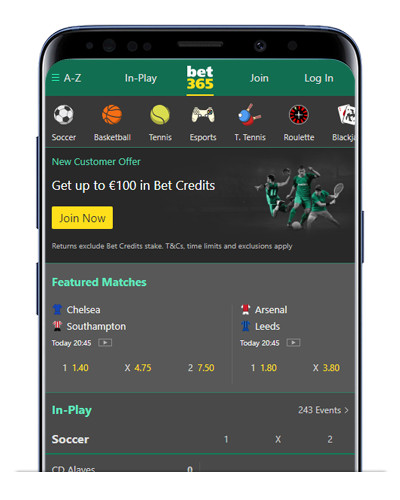 The most established name in world wide sports betting offers a huge range of betting options for new and experienced bettors. Bet365 is well known for great odds on sporting events from around the globe.
Bet365 Review
Sign up with Bet365 and get 100 €/$/£ Bonus
Mexico has three players that bookies believe could score multiple goals in the tournament. Nevertheless, the odds on a Mexican top scorer are exceptionally high. Experienced forward Raul Jiménez could be Mexico's most likely top scorer at World Cup 2022, especially since the Wolverhampton star is the clear target player in the team and also penalty taker for Mexico.
Napoli's Hirving Lozano is also a candidate for a goal or two, as he is considered an excellent dribbler.
The fact that the two have the same odds as the much more defensive Jesús Corona is definitely worth discussing. The Sevilla player may be a first team regular in Mexico's national team, but he is by no means as goal-threatening as Jiménez or Lozano.
On top of that, he suffered a fractured fibula in August and time is going to be tight for him until the World Cup
Hirving Lozano to be World Cup top scorer @ 151.00 / Bet365
Jesús Corona to be World Cup top scorer @ 151.00 / Bet365
Raul Jiménez to be World Cup top scorer @ 151.00 / Bet365
---
Current form and results
Basically, Mexico presented itself very solid in recent months and was defeated in the twelve games of the first half of 2022 only in a friendly match by Uruguay.
However, the Mexicans have problems scoring goals and clearly score too rarely. However, this is also due to the fact that the team's top scorers haven't always played in 2022.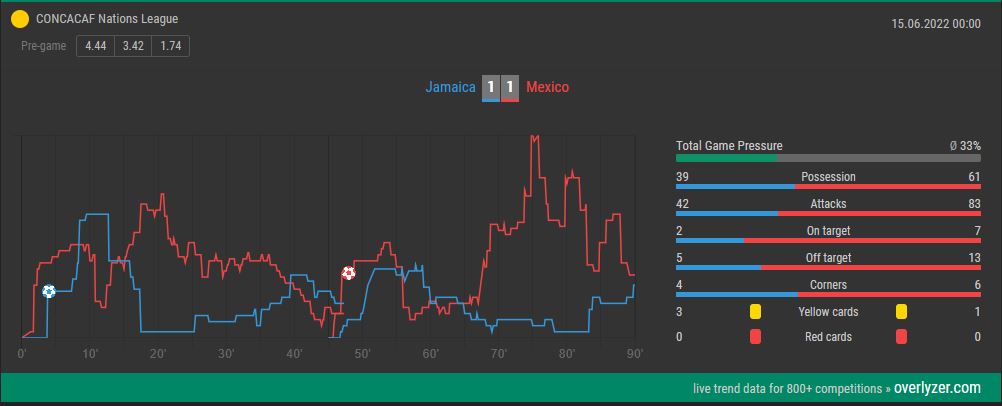 In September 2022, Mexico played two South American teams. The encounter against Peru was held in the USA in front of more than 60.000 spectators and was won 1-0. It was particularly pleasing here that one of the star players, Hirving Lozano, scored. There was a lot of turnover in Mexico's squad in the first half of 2022, but with the return of the top players, Gerardo Martino's team should regain more confidence.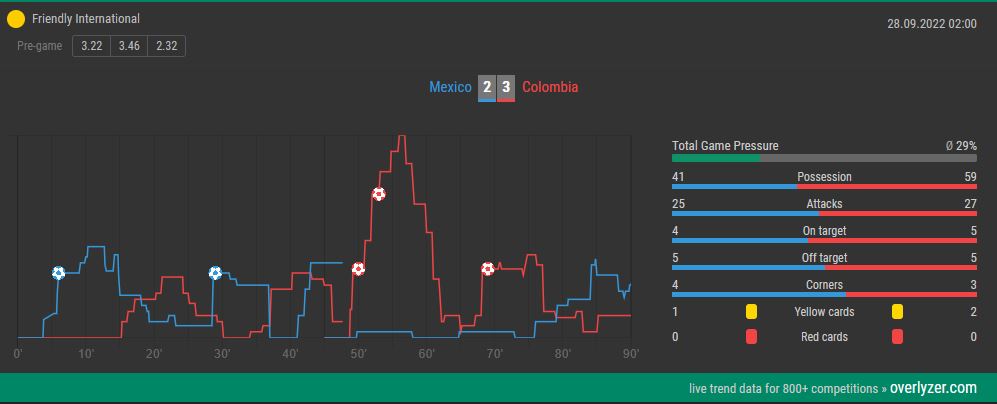 In the subsequent 3-2 loss to Colombia, Mexico's head coach Martino again mixed things up and left some of his star players, such as Lozano and Álvarez, on the bench. Mexico was more experimental than in the match against Peru, resulting in a weak second half in which Colombia scored three goals.
The Colombians, on the other hand, played with almost their best possible team here. Therefore, this friendly match must be properly put into perspective. Moreover, the expected goal statistics (Colombia scored three times, but only had 0.73 xG) show that the defeat for Mexico was very unfortunate.
➜ grab the ultimate live betting advantage with Overlyzer now!

Beat the bookmakers!
---
Fun fact: In the last six qualifiers for the 2022 World Cup, Mexico remained unbeaten, although they scored only six goals. The recipe for success: Only in the 2-1 win in Jamaica did Mexico concede a goal.
---
Further preparation and test matches
Until October Mexico played 15 international matches in 2022. Three games – against Uruguay, Paraguay and Colombia – were lost. However, the large rotation in Mexico's squad means that few conclusions can yet be drawn about how the team will perform at the 2022 World Cup.
In November, however, immediately before the start of the tournament, Mexico's "first suit" could be on display: The Latin American country will first test its skills against Iraq, followed by a showdown with Sweden. Against the Scandinavians in particular, Mexico will probably field the team that is also expected to be successful at the World Cup.
09/11/2022: Mexico – Iraq
16/11/2022: Mexico – Sweden
Mexico international games in 2022
| | | | | | | | |
| --- | --- | --- | --- | --- | --- | --- | --- |
| Date | Opponent | Venue | Result | XG | Possession | Accuracy | Duels won |
| 28/01/2022 | Jamaica | A | 2 – 1 | 2.56 : 0.23 | 74,83% | 88,80% | 51,49% |
| 31/01/2022 | Costa Rica | H | 0 – 0 | 1.43 : 0.81 | 69,98% | 91,36% | 44,02% |
| 03/02/2022 | Panama | H | 1 – 0 | 1.54 : 0.26 | 51,22% | 81,23% | 49,42% |
| 25/03/2022 | USA | H | 0 – 0 | 0.35 : 0.97 | 64,89% | 84,07% | 50,00% |
| 28/03/2022 | Honduras | A | 1 – 0 | 1.87 : 0.24 | 63,04% | 84,80% | 53,33% |
| 31/03/2022 | El Salvador | H | 2 – 0 | 2.55 : 0.05 | 57,17% | 88,49% | 53,75% |
| 28.04.2022 | Guatemala | H | 0 – 0 | 0.73 : 0.10 | 65,42% | 88,31% | 43,45% |
| 29.05.2022 | Nigeria | N | 2 – 1 | 1.99 : 0.19 | 56,33% | 90,98% | 41,58% |
| 03/06/2022 | Uruguay | N | 0 – 3 | 0.80 : 1.74 | 54,43% | 84,71% | 44,38% |
| 06/06/2022 | Ecuador | N | 0 – 0 | 0.42 : 1.03 | 50,75% | 82,70% | 44,63% |
| 12/06/2022 | Suriname | H | 3 – 0 | 3.16 : 0.13 | 56,57% | 83,91% | 43,39% |
| 15/06/2022 | Jamaica | A | 1 – 1 | 1.16 : 0.51 | 58,55% | 87,60% | 48,85% |
| 01/09/2022 | Paraguay | H | 0 – 1 | 2.04 : 0.62 | 73,91% | 86,93% | 49,03% |
| 25/09/2022 | Peru | N | 1 – 0 | 0.79 : 0.46 | 46,80% | 81,66% | 51,64% |
| 28/09/2022 | Colombia | N | 2 – 3 | 1.44 : 0.73 | 41,03% | 83,23% | 40,78% |
| 09/11/2022 | Iraq | N | | | | | |
| 16/11/2022 | Sweden | N | | | | | |
You don't want to miss how dominant Mexico is in its test matches in preparation for the 2022 World Cup?

Then we recommend you to ➜ register at overlyzer.com – with us you can follow thousands of live matches every week and use our graphs to identify the best opportunities for successful live betting at a glance!

get the ultimate live betting advantage!
---
Mexico match schedule at the 2022 World Cup
The possibly pre-deciding match in the group stage will already take place for Mexico on the first matchday, when they face Poland. The team around superstar Robert Lewandowski should be the most dangerous competitor for the second place in the group.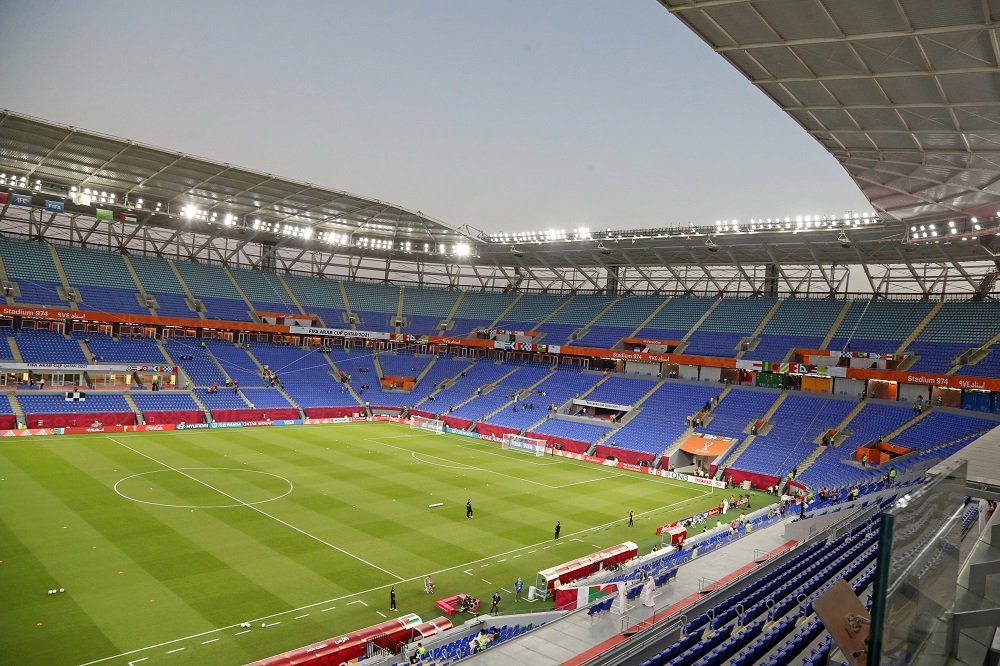 ---
On the second matchday, Mexico will face one of the World Cup top favorites Argentina, before the "must-win" against Saudi Arabia awaits the Mexicans on the last matchday in Group C.
---
Mexico's World Cup squad
In the last 1 ½ years, the Mexicans have had around 70 players called up to the national team squad. Coach Gerardo Martino has had to respond to injuries in some cases, but currently has not found a clear first eleven either.
It is therefore very difficult to predict exactly how Mexico will line up at the World Cup. We analyze the individual parts of the Mexican team.
Mexico Goal Keeper
Mexico has had problems at the goalkeeper position for several years now. None of the potential World Cup starters play in Europe, all of them are under contract with Mexican clubs.
Long-time number one keeper Guillermo Ochoa is getting on a bit, but should still have the best chance of wearing the number one jersey at the 2022 World Cup. Since he has already performed very well at World Cups in the past, he would probably also be the best option for coach Martino.
GK – Rodolfo Cota (Club Leon)
GK – Guillermo Ochoa (CF América)
GK – Alfredo Talavera (FC Juarez)

---
Mexico Center Backs
Mexico does not have a particularly high level of quality on the center back position either. With the exception of young Johan Vásquez, all of Mexico's possible center backs play in their home country.
The defensive constellation of CF Monterrey could be interesting here – with Montes and the experienced Moreno, two possible starters play together and would therefore already be well-rehearsed.
Who will actually start in the Mexican central defense will also depend on how the rest of the season is developing.
In the strong Mexican league, most of the options are solid and good central defenders, but when the have to play against top strikers like Messi, Lautaro Martínez or Lewandowski, the internationally untested center backs could reach their limits.
CB – César Montes (CF Monterrey)
CB – Nestor Araujo (CF America)
CB – Johan Vásquez (US Cremonese)
CB – Héctor Moreno (CF Monterrey)

---
Mexico Fullbacks
Mexico definitely has potential at the full-back positions. Especially on the right side of defense, young Jorge Sánchez of Ajax Amsterdam could be one of the "Men to watch" of the 2022 World Cup.
In addition to the young hopeful right-back, Mexico also has quite a bit of experience in these positions. And Racing Genk's Gerardo Arteaga, who has been repeatedly linked with Spanish clubs, could also take another step forward between now and the tournament.
RB – Kevin Álvarez (CF Pachuca)
RB – Jorge Sánchez (Ajax Amsterdam)
LB – Jesús Gallardo (CF Monterrey)
LB – Gerardo Arteaga (Racing Genk)

---
Mexico Central Midfield
In the midfield center, the Mexicans have quite a good squad density and can choose from many different types of players.
Arguably the most important player in the squad will be Ajax Amsterdam powerful midfielder Edson Álvarez, who has become a real mainstay for the Dutch champions at just the right time. With players like Herrera or Guardado, coach Martino also has plenty of experience and so the coach can vary in the best possible way in these important positions.
The central midfield, which is very strong in terms of stamina, is certainly one of the strongest parts of the Mexican team.
DM – Luis Chávez (CF Pachuca)
DM – Edson Álvarez (Ajax Amsterdam)
CM – Carlos Rodríguez (Cruz Azul)
CM – Érick Gutierrez (PSV Eindhoven)
CM – Luis Romo (CF Monterrey)
CM – Orbelin Pineda (AEK Athens)
CM – Hector Herrera (Houston Dynamo FC)
CM – Andrés Guardado (Betis Sevilla)

---
Mexico Attack
In attack, Mexico does not have as much quality as in past tournaments. The defining figures are definitely the powerful wing dribbler Hirving Lozano from Napoli and center forward Raul Jiménez from Wolverhampton.
These two players will also be the ones to whom the Mexicans' offensive game is tailored. If they can perform at their maximum, they will be dangerous weapons and make Mexico red-hot.
On the left wing, however, there is a clear drop in quality. Alexis Vega cannot match the quality of his colleagues in the center and on the right.
In addition, the Mexicans are hardly rehearsed and have played in many different constellations – also because some players were injured. For example, Alan Pulido, who recently had to undergo knee surgery, couldn´t make it into the squad.
José Macías, an extremely dangerous center forward, is missing due to a torn cruciate ligament.
RW – Uriel Antuna (Cruz Azul)
RW – Hirving Lozano (SSC Napoli)
LW – Alexis Vega (Deportivo Guadalajara)
ST – Henry Martín (CF América)
ST – Rogelio Funes Mori (CF Monterrey)

---
Mexico Competition Flair
In the history of FIFA World Cups, there have only been five tournaments in which Mexico did not participate. This long World Cup history is, of course, an advantage for the Mexicans, who basically love such major events.
However, this does not explicitly apply to this year's Mexican team, in which numerous players have no international experience, let alone playing in Europe.
However, if we observe the last games of the Mexicans, it is also obvious that they are following a very pragmatic approach, which can be an advantage especially in tournaments.
Defensive stability and, above all, condensing the central axis is clearly Mexico's plan, and that could make games against the team difficult.

---

---
Mexico's World Cup history
The special moments in Mexico's World Cup history have always been experienced in their own country: the football-mad nation hosted the World Cup in 1970 and 1986, and in both tournaments Mexico reached the quarter-finals, which were the greatest successes in their domestic soccer history.
Mexico must therefore be looking forward to the 2026 World Cup, which will be held in North America. Alongside the USA and Canada, Mexico will then be one of the hosts once again, giving it its third World Cup tournament "at home".
---
In addition to Mexico's home strength at World Cups, however, it is also striking that the nation seems to have rent its ticket to the round of 16. In the last seven World Cup finals, Mexico always made it past the group stage and was later eliminated in the round of 16.
In 2006 and 2010, they were knocked out by this year's group opponents Argentina. If Mexico were to make it through the group stage again this year, the most likely round of 16 opponents would be France or Denmark, which would probably put the Latin Americans in an underdog role once again.
---
FAQ – Questions and answers about Mexico at the 2022 World Cup
Who is the coach of Mexico at the 2022 World Cup?
The coach of the Mexican national team is the Argentine Gerardo Martino. He took over this post in January 2019, having previously coached group opponents Argentina and FC Barcelona, among others. In 2019, he won the Gold Cup with Mexico.
Who are Mexico's stars at the 2022 World Cup?
Mexico's most eye-catching players are Wolverhampton center forward Raul Jiménez and SSC Napoli winger Hirving Lozano. Defensive midfielder Edson Álvarez of Ajax Amsterdam will also need to be watched very closely.
Who will Mexico play against at the 2022 World Cup?
Mexico will first face Poland (Nov. 22) in Group C, then group favorite Argentina (Nov. 26) on Matchday 2 and the glaring underdogs from Saudi Arabia (Nov. 30) on the final matchday.
How many times have Mexico been World Champion in football?
Mexico has never won the World Cup. The biggest successes at World Cups were quarterfinal appearances at the 1970 and 1986 tournaments hosted by Mexico.
Who is Mexico's record international?
The most caps for the Mexican national team were played by central defender Claudio Suárez, who ended his team career in 2006 after 177 caps. At club level, Suárez played exclusively in Mexico and the United States.
Who is Mexico's record goalscorer?
Mexico's record goalscorer is Javier Hernández, known as "Chicharito," who played for Manchester United and Real Madrid, among others, during his career and scored 52 international goals for Mexico. Chicharito now plays for LA Galaxy in the United States.
What is the Mexican national team colloquially known as?
The Mexican national team is also known as "El Tri". The team got this name because of its traditional three-color kit, which always includes green jerseys, white pants and red socks.