South Korea at the 2022 World Cup – Betting Odds & Tips
South Korea has participated in every World Cup since 1986. They only made it past the group stage twice, but managed to finish fourth at their home World Cup in 2002. Also in 2022, South Korea provides an interesting team, which we will take a closer look at in the following.
We provide you with the best South Korea 2022 tips and predictions and take a closer look at the most important World Cup betting odds.
Betting on South Korea at the 2022 World Cup
---

---
Top Bookmaker for World Cup Betting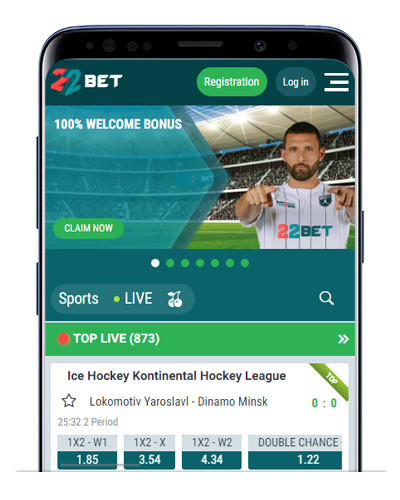 22Bet offers sports betting with high stakes and win limits. In addition, the betting company has a wide range of bets available. Customers who play with higher stakes and do not want to compromise on the betting selection will find 22Bet a great choice!
22bet Review
Sign up with 22BET and get 122 € Bonus
---
South Korea Odds World Cup 2022
Although South Korea has several highly interesting players in its ranks – Tottenham star Heung-min Son even has world-class talent – the team is one of the most glaring underdogs of the tournament for the Sports Betting sites.
Football World Cup 2022 Winners Odds – top bookmakers
---
At our top bookmaker 22Bet, a World Cup win by South Korea will return 276-times the stake. This means that only the overall victory of Qatar, Tunisia, Saudi Arabia, Iran and Costa Rica is rated as even less likely.
Of course, the same goes for a participation in the final of the FIFA World Cup 2022, where South Korea is tied with Ghana and Australia in the odds. The South Koreans already meet Ghana in Group H, which will give you a good comparison right at the start of the tournament whether the bookmakers' assessment was correct.
South Korea plays in a relatively balanced group, meets Ghana, Uruguay, as well as the fairly clear favorites Portugal. The Portuguese come to the tournament with an exciting young squad, and Uruguay is widely regarded as a team that is always dangerous at major competitions.
Ghana, too, is now very experienced in tournaments, which is why this is a clash between teams who are no strangers to World Cups. On a par with Ghana, however, South Korea is considered a clear underdog in the battle for the group win.
---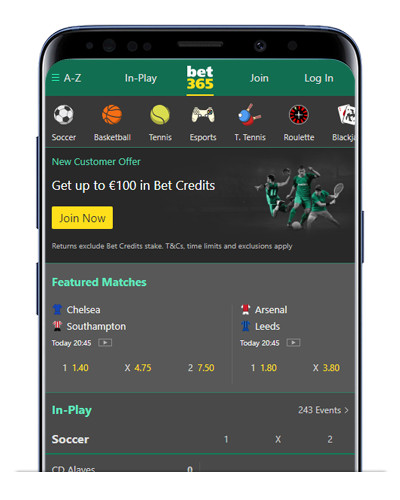 The most established name in world wide sports betting offers a huge range of betting options for new and experienced bettors. Bet365 is well known for great odds on sporting events from around the globe.
Bet365 Review
Sign up with Bet365 and get 100 €/$/£ Bonus
---
Of course, before the tournament, Tottenham's star player Heung-min Son is expected to provide most of the goals for the South Koreans. The fast-footed and flexible attacker can hurt any defense in the world both with his solo runs, but also his intelligent play without the ball.
The odds of @101.00 on Son to be the World Cup top scorer even look relatively high. However, the problem of the South Korean star compared to club soccer is his clearly weaker teammates. It is not expected that Son will be as strong at the World Cup, as he is in the English Premier League.
Heung-min Son to be World Cup top scorer @ 101.00 / Bet365
---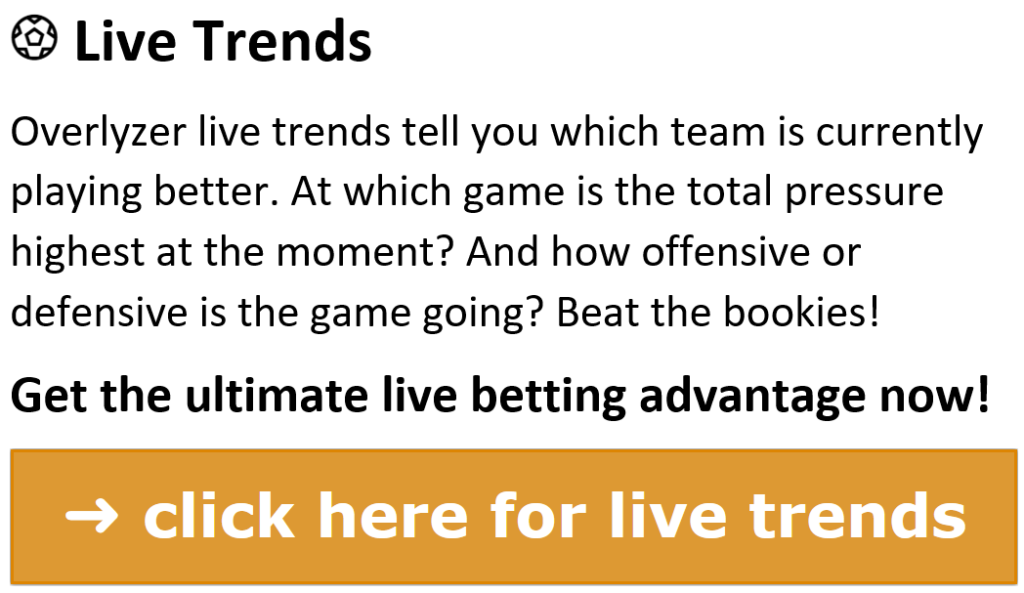 ---
Current form and results
In recent friendly matches, South Korea has been largely convincing. In the first half of 2022, for example, there were clear wins over Iceland, Moldova and Egypt, as well as an equally respectable 2-0 win over Chile. The only test match defeat came against Brazil at the beginning of June, when the team lost 5-1 to the 2022 World Cup favorites and didn't stand a chance.
On September 23, South Korea tested against Costa Rica, another World Cup participant. Against the usually efficient "Ticos" they could only get a 2-2, although they were the better team for long stretches of the game. The goals were scored by Son and Hwang, the two highest-quality offensive players in the country. The equalizer only came after Costa Rica was shown a red card.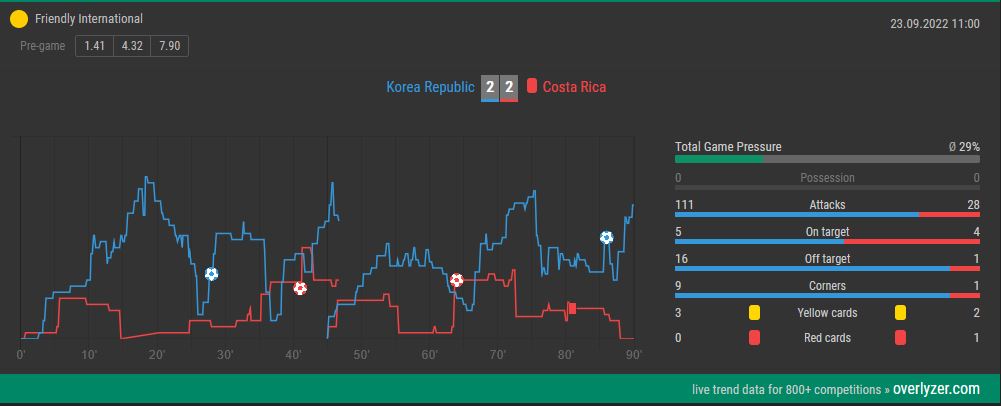 ---
➜ Register for access to our real-time data!

Beat the Bookies!
---
On September 27, South Korea finally faced Cameroon, who are also participating in Group G of the World Cup. With this match, South Korea probably wanted to simulate the upcoming group match against Ghana. In a game without any major highlights, the South Koreans narrowly prevailed 1-0.
---
So overall, the tournament preparation so far has been pleasing for the South Koreans. The games at the East Asian Championship last July are not meaningful because South Korea played with a B team and without any regular national players.
Fun fact: When South Korea first participated in a World Cup in 1954, they were still cannon fodder for the big teams of the soccer world. They lost 9-0 to Hungary and 7-0 to Turkey, and their defeat by Hungary was their highest at a World Cup until 1982, when they beat El Salvador 10-1.
South Korea International Games 2022
| | | | | | | | |
| --- | --- | --- | --- | --- | --- | --- | --- |
| Date | Opponent | Venue | Result | XG | Possession | Accuracy | Duels won |
| 15/01/2022 | Iceland | N | 5 – 1 | 4.07 : 0.55 | 65,79% | 92,27% | 50,36% |
| 27/01/2022 | Lebanon | A | 1 – 0 | 1.45 : 1.32 | 74,64% | 89,88% | 46,07% |
| 01/02/2022 | Syria | A | 2 – 0 | 1.38 : 0.88 | 66,17% | 86,75% | 56,74% |
| 24/03/2022 | Iran | H | 2 – 0 | 2.98 : 0.43 | 56,54% | 88,68% | 46,51% |
| 29/03/2022 | UAE | A | 0 – 1 | 0.59 : 0.17 | 75,34% | 89,66% | 43,92% |
| 02/06/2022 | Brazil | N | 1 – 5 | 0.73 : 4.54 | 42,49% | 88,01% | 48,57% |
| 06/06/2022 | Chile | N | 2 – 0 | 1.26 : 0.63 | 51,25% | 87,89% | 50,78% |
| 10/06/2022 | Paraguay | N | 2 – 2 | 1.58 : 0.70 | 61,46% | 87,04% | 44,44% |
| 14/06/2022 | Egypt | N | 4 – 1 | 0.95 : 0.63 | 68,52% | 92,40% | 40,50% |
| 23/09/2022 | Costa Rica | H | 2 – 2 | 2.25 : 2.54 | 61,96% | 87,74% | 48,24% |
| 27/09/2022 | Cameroon | H | 1 – 0 | 1.09 : 0.48 | 61,32% | 86,92% | 50,34% |
---
Further preparation and test matches
After the two friendlies against Costa Rica and Cameroon in September 2022, no further preparation matches have been announced. However, we are constantly updating our team information and will inform you as soon as South Korea could find more opponents for the tournament preparation.
---
You don't want to miss any match and see at a glance which team is currently better than the opponent in over 1,000 leagues and competitions?

We recommend you to ➜ register at overlyzer.com – with our sports betting software you can follow matches from 160+ countries, set filters according to your desired criteria and retrieve them at any time!
---
Match schedule South Korea at the 2022 World Cup
South Korea has been lucky with its draw for the group stage of the 2022 World Cup in Qatar. In the first match, the team will face Uruguay, which is not the strongest team in Group H.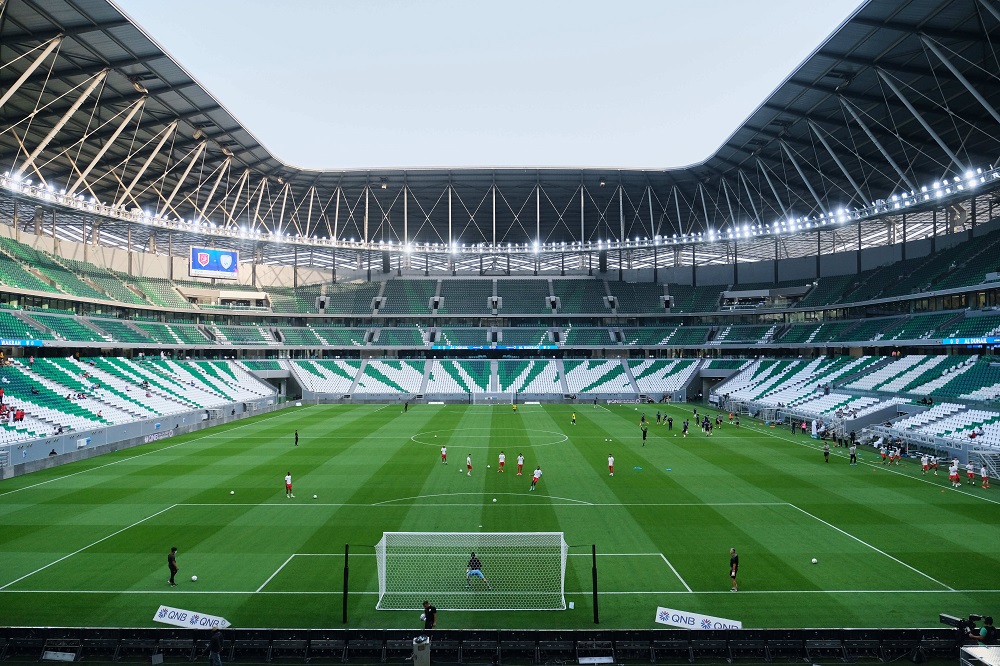 ---
The Portuguese will be the top favorite of the group and South Korea won't face the Portuguese until the final matchday of the group stage. In the second match, South Korea will also face Ghana, the team that the bookmakers see on par with the Asian representative.
Date
Time
(local)
Group
Stadium
Match
Result
Nov. 24
4 p.m.
H
Education City
Uruguay – South Korea
Nov. 28
4 p.m.
H
Education City
South Korea – Ghana
Dec. 2
6 p.m.
H
Education City
South Korea – Portugal
---
South Korea's World Cup squad
South Korea will travel to Qatar with a relatively large number of players from the domestic league. Currently, not even half of the players earn their money abroad. Thus, we can expect a team that is rather unknown in Europe, but with some exceptions. We analyze the South Korean World Cup squad for you in detail.
South Korea Goalkeeper
South Korean goalkeepers have never been in great demand in Europe. The current team goalkeeper Seung-gyu Kim is currently playing in Saudi Arabia, where he is under contract with Al-Shabab Riyadh and is considered one of the best goalkeepers in the league.
In international comparison, however, the difference in quality is still very high.
GK – Seung-gyu Kim (Al-Shabab Riad)
GK – Bum-keun Song (Jeonbuk Hyundai)
GK – Hyeon-Woo Jo (Ulsan)

---
South Korea Center Backs
South Korea currently have a real shooting star in central defense: 190cm (6'2'') tall defender Min-jae Kim, who will celebrate his 26th birthday shortly before the start of the tournament, has recently advanced to become a real key player at Napoli and will therefore also be an important pillar for South Korea in the build-up to the game.
His supporting players, all of whom play in South Korea or Japan, on the other hand, are not qualitatively equipped for a major competition yet.
CB – Min-jae Kim (Napoli)
CB – Kyung-won Kwon (Gamba Osaka)
CB – Yu-min Cho (Daejeon Citizen)
CB – Young-gwon Kim (Ulsan Hyundai)

---
South Korea Fullbacks
With several veteran full-backs ending their national team careers of late, South Korea's Portuguese coach Paulo Bento currently has to improvise a bit at the full-back positions. Here, the coach has hardly any class players at his disposal and none of the possible starters play in Europe.
Although the tactical discipline of the defensive wingers is quite high and their stamina is also okay, they will have problems against technically superior and physically powerful opponents.
RB – Tae-hwan Kim (Ulsan Hyundai)
RB – Moon-hwan Kim (Jeonbuk Hyundai)
RB – Jong-gyu Joon (FC Seoul)
LB – Jin-su Kim (Jeonbuk Hyundai)
LB – Chul Hong (Daegu FC)

---
South Korea Central Midfield
South Korea's squad is rather thin in central midfield, and the defensive positions in particular could be the Asians' problem here. In the attacking midfield lineup, the squad has some top players, such as Mallorca's hot prospect Kang-in Lee, who could still have a great career ahead of him.
The lack of experience in defensive midfield could leave South Korea, who are likely to field either a 4-1-4-1 or a 4-4-2 formation, lacking security at the deep areas of midfield. However, the central attacking midfielders are something to keep a close eye on!
DM – Jun-ho Son (Shandong Taishan)
CM – In-beom Hwang (Olympiakos)
CM – Seung-ho Paik (Jeonbuk Hyundai)
CAM – Kang-in Lee (Mallorca)
CAM – Jae-sung Lee (Mainz 05)

---
South Korea Attack
South Korea's biggest strength definitely is their attacking lineup. This is primarily due to Tottenham's star player, Heung-min Son, who will be the most noticeable figure here.
But the South Koreans' center forwards also have great potential: Freiburg's Jeong is getting better and better, and Wolverhampton striker Hwang is known for being able to cause any defense problems with his pace and tight ball control.
The only position where the Koreans are qualitatively understaffed is at right winger.
RW – Chang-hoon Kwon (Gimcheon Sangmu)
LW – Heung-min Son (Tottenham)
LW – Sang-ho Na (FC Seoul)
LW – Min-kyu Song (Jeonbuk Hyundai)
ST – Woo-yeong Jeong (Freiburg)
ST – Hee-chan Hwang (Wolverhampton)
ST – Ui-jo Hwang (Olympiakos)

---
South Korea Competition Flair
When South Korea co-hosted the World Cup with Japan in 2002, the nation enjoyed its first major moment of glory on the international stage, finishing fourth. It remained the only real exclamation point, however. South Korea only made it past the group stage again in 2010, but was defeated by Uruguay in the round of 16.
At the last two tournaments, South Korea was eliminated in the group stage, but managed to impress here and there – for example, when the reigning World Champions Germany were defeated 2-0 in 2018 and thus knocked out of the tournament.
But even at the Asian Cup, South Korea did not always prove to be a team of great competition flair. The last big triumph was more than 60 years ago, in 1960. After that, the nation failed again and again. This was also the case at the last edition in 2019, when they lost to Qatar in the quarterfinals as the better team. In crucial matches, South Korea often draws the short end of the stick….

---

---
World Cup history of South Korea
In 1954, South Korea made an unsuccessful World Cup debut and was smashed twice. They lost 9-0 to Hungary and 7-0 to Turkey. It was 32 years before the Asians took part in another World Cup finals, although they have played in every tournament since then.
Including their debut in 1954, South Korea failed to reach the round of 16 eight times. Only twice did they make it past the first round of the World Cup. The 2002 tournament was particularly impressive, as they were able to play in front of their own fans. In the group stage, they beat the United States, Portugal, and Poland, taking seven points from three games. In the knockout phase, they knocked Italy and Spain out of the tournament before losing to Germany in the semifinals.
---
It was only in the match for third place that South Korea suffered an avoidable defeat. It was a 3-2 defeat against Turkey.
The second time South Korea qualified for the round of 16 was in South Africa 2010, when they prevailed in a group with Greece, Argentina and Nigeria. At the last World Cup in Russia, the country failed in a group against Sweden, Mexico and Germany, thus beating the Germans 2-0.
---
FAQ – Questions and answers about South Korea at the 2022 World Cup
Who is the coach of South Korea at the 2022 World Cup?
The team manager of South Korea since 2018 is 53-year-old Portuguese Paulo Bento. He also previously coached the Portuguese national team, as well as Sporting Lisbon, Brazilian club Cruzeiro, Olympiakos Piraeus of Greece and Chinese club Chongqing.
Who are the stars of South Korea at the 2022 World Cup?
The biggest star in South Korea's roster is Tottenham Hotspur's Heung-min Son. But Wolverhampton striker Hee-chan Hwang and Napoli center-back Min-jae Kim have also caused a stir in the past.
Who will South Korea play against at the 2022 World Cup?
South Korea will face Uruguay (Nov. 24) in the first match in Group H, then Ghana (Nov. 28) and Portugal (Dec. 2) on the final matchday of the group.
How many times have South Korea been football World Champions?
South Korea has never won the World Cup. The country's greatest World Cup success came in 2002 at its "home" World Cup, when it was defeated by Germany in the semifinals before finishing fourth.
Who is South Korea's record international?
South Korea's record international is Myung-bo Hong, who made 136 caps between 1990 and 2002. The country's greatest soccer legend, Bum-kun Cha is currently second in the all-time best list with 130 caps.
Who is South Korea's record goal scorer?
Bum-kun Cha scored the most goals for the South Korean national team. The great star of the 70s and 80s scored 54 goals for South Korea. Second in the all-time goalscorer record is Sun-hong Hwang, who scored 50 goals between 1993 and 2002.
What is the nickname of the South Korean national team?
The national team of South Korea has several nicknames. The team in the red jerseys is called "Red Devils", "Tigers of Asia" or "Taegeuk Warriors", among others.  The chest of the team jersey traditionally features a tiger. On the back, the players wear the inscription "Tu-Hon", which means "fighting spirit".