Uruguay at the 2022 World Cup – Betting Odds & Tips
Uruguay may not be one of today's favorites at the World Cup, but they are a team you can always expect to do well. In 2010, for example, Uruguay finished the tournament in a strong 4th place, and at the last World Cup four years ago, Edinson Cavani and his teammates made it all the way to the quarter-finals. The greatest successes, however, date back a long time. In 1930 and 1950, "La Celeste" won the World Cup title.
What can we expect from Uruguay at the finals in Qatar? We provide an analysis of Diego Alonso's squad and present the best World Cup betting tips on Uruguay.
Table of contents: Betting on Uruguay at the 2022 World Cup
Uruguay odds World Cup 2022
Current form and results
World Cup preparation
Uruguay World Cup 2022 fixtures
Uruguay World Cup 2022 squad
Uruguay World Cup history
FAQ – Questions and answers about Uruguay at the 2022 World Cup
---
---
Best Bookmaker for World Cup Betting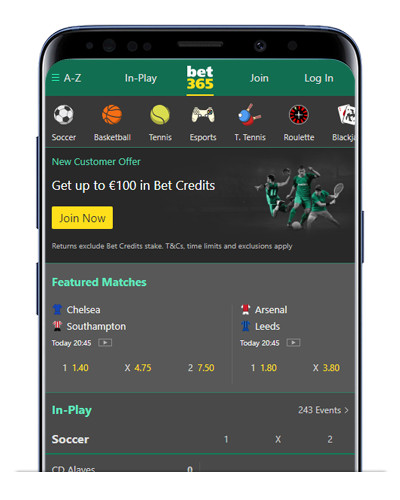 The most established name in world wide sports betting offers a huge range of betting options for new and experienced bettors. Bet365 is well known for great odds on sporting events from around the globe.
Bet365 Review
Sign up with Bet365 and get 100 €/$/£ Bonus
---
Uruguay odds World Cup 2022
Uruguay have won the World Cup twice, but it's been a long time since their last title win and they are no longer one of the World Cup top favorites.
If you nevertheless believe that the South Americans will win their third World Cup title after 1930 and 1950, then you will be offered lucrative odds of @51.00 by Bet365, which is one of the best bookmakers in our reviews.
Football World Cup 2022 Winners Odds – top bookmakers
---
Since the 1950 World Cup, Uruguay have never again reached a World Cup final. They came close at the 1970 and 2010 finals, when they were defeated in the semi-finals by Brazil ( 3-1) and the Netherlands ( 3-2) respectively.
If you think Uruguay will make it to the final, you have the chance to win 17 times your wager with your betting tips.
➜ Uruguay to reach the World Cup final @ 17.00 / 22Bet
Uruguay was drawn in Group H and will face Portugal, Ghana and South Korea. Portugal, where Cristiano Ronaldo will play his last World Cup, are the group favorites at Bet365.
Uruguay, however, will certainly fancy their chances of winning the group, as the South Americans beat Portugal 2-1 in the round of 16 at the last World Cup. Edinson Cavani was named player of the match at the time, scoring both of his team's goals.
At 22Bet you get 3.2 times your stake paid out for a group win by Uruguay. This might well be a value bet, considering the outcome of the last head-to-head clash between the two teams.
---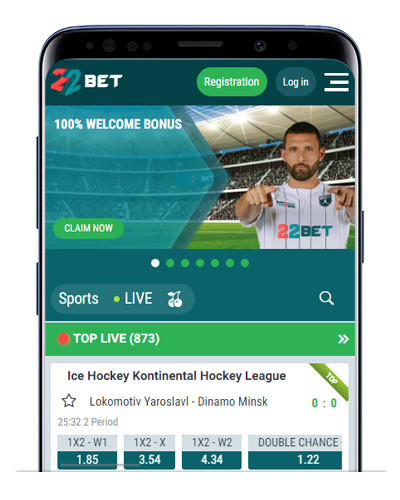 22Bet offers sports betting with high stakes and win limits. In addition, the betting company has a wide range of bets available. Customers who play with higher stakes and do not want to compromise on the betting selection will find 22Bet a great choice!
22bet Review
Sign up with 22BET and get 122 € Bonus
---
Although Uruguay are very well-positioned in attack, it is a bit risky to bet on a World Cup top scorer from Uruguay. This is because coach Diego Alonso has too many good options in attack.
In addition to the two seasoned strikers Luis Suarez and Edinson Cavani, Darwin Nunez has also been in the limelight recently. The centre forward scored 26 goals for Benfica last season and moved to Liverpool FC for a fee of 75 million euros.
Darwin Nunez will be top scorer @ 51.00 / Bet365
Luis Suarez will be top scorer @ 51.00 / Bet365
Edinson Cavani will be top scorer @ 81.00 / Bet365
---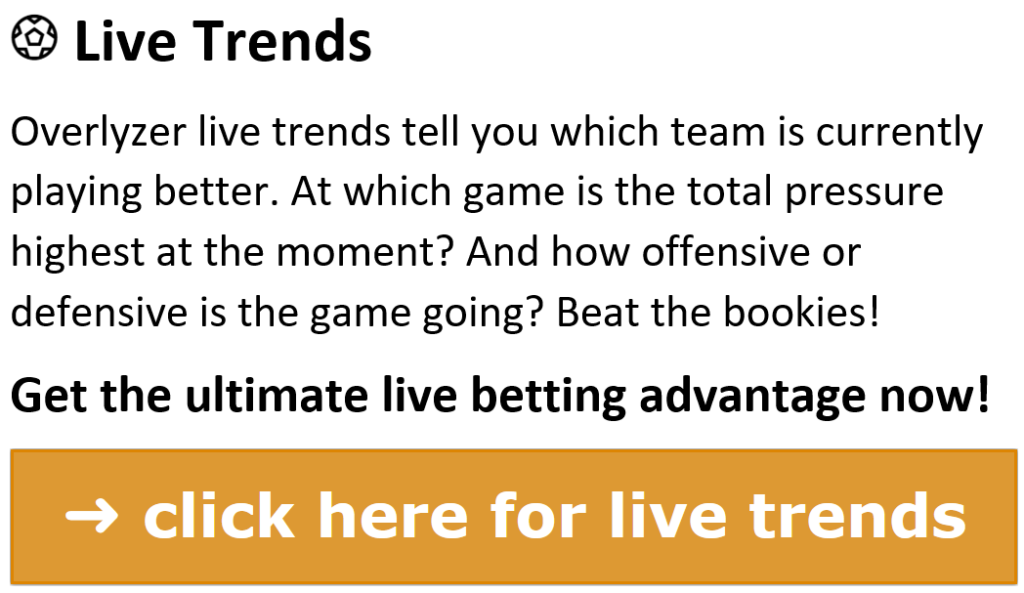 ---
Current form and results
Uruguay finished third in the World Cup qualifiers, behind Brazil and Argentina. Coach Óscar Tabárez, who oversaw the team from 2006 to 2021, was replaced by Diego Alonso at the end of last year after losing all four qualifying matches in a row.
Two defeats to Argentina (0-3 & 0-1), a loss to Brazil (1-4) and finally a bitter 3-0 defeat to Bolivia had cost him his job as qualifying for Qatar was also in jeopardy.
---
➜ grab the ultimate live betting advantage with Overlyzer now!

Beat the bookmakers!
---
With coach Diego Alonso in charge, they took the maximum 12 points from their last four group games, conceding just one goal.
Three more test matches followed against Mexico (3-0), the USA (0-0) and Panama (5-0). It looks like the performance curve is clearly pointing upwards again under Uruguay´s new coach.

The fact that Uruguay hardly allowed any chances against their opponents in 2022 can also be observed in our Overlyzer-chart. Mexico, represented by the blue graph, hardly created any chances and deserved to lose. Register here to access our real-time data!
Fun fact: Uruguay not only won the first World Cup, but was also the first host country of a World Cup. Between the 13th and the 30th of July 1930, all the matches of the tournament took place in the capital Montevideo. An average of 32,808 spectators attended the stadiums and not a single match ended in a draw.
The two test games in September proved to be rather disappointing for the Uruguayan national team. Although they were clearly the better team, they suffered a 1-0 defeat against Iran.
The toughest pill to swallow here, however, was not the defeat but the injury suffered by Ronald Araújo. The Barcelona star tore his adductor after just a few minutes and will definitely miss out on the World Cup in Qatar. The 23-year-old centre-back will probably not be back on the pitch until 2023.
Uruguay got some solace in the second friendly match in September 2022, defeating Canada 2-0. However, coach Diego Alonso can't really be satisfied with this match either, because Canada were the better team overall.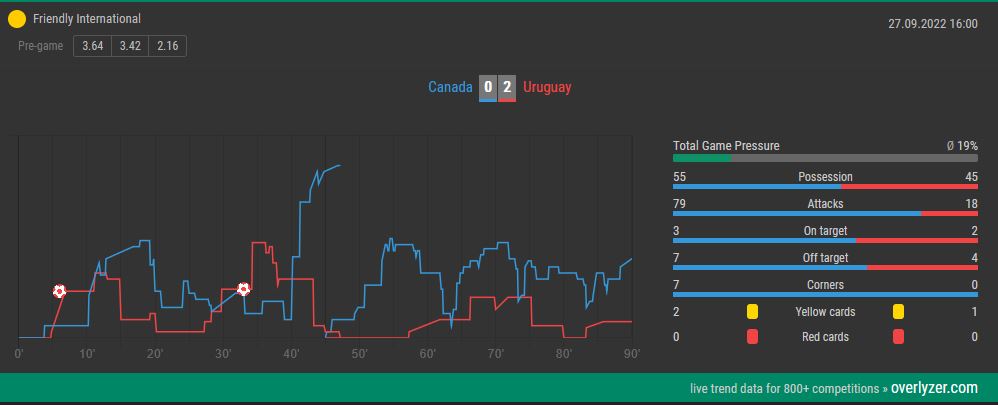 River Plate star Nicolás de la Cruz and Liverpool's Darwin Núñez provided two goals and a flattering victory for the Urus, who need to improve their form. Of course, this also extends to the center back, as the absence of Ronald Araújo could also affect the South Americans' build-up play.
---
World Cup preparation
Currently, no further test matches of the Uruguayan national team are scheduled.
We update this page regularly and let you know as soon as new dates for friendly matches are confirmed.
Uruguay International Games in 2022
| | | | | | | | |
| --- | --- | --- | --- | --- | --- | --- | --- |
| Date | Opponent | Venue | Result | XG | Possession | Accuracy | Duels won |
| 28/01/2022 | Paraguay | A | 1 – 0 | 2.50 : 0.40 | 54,86% | 75,83% | 51,01% |
| 02/02/2022 | Venezuela | H | 4 – 1 | 4.55 : 0.72 | 41,88% | 80,65% | 52,40% |
| 25/03/2022 | Peru | H | 1 – 0 | 1.05 : 0.19 | 53,61% | 80,47% | 45,64% |
| 30/03/2022 | Chile | A | 2 – 0 | 0.72 : 0.84 | 42,12% | 80,05% | 51,20% |
| 03/06/2022 | Mexico | N | 3 – 0 | 1.74 : 0.80 | 45,57% | 83,25% | 53,37% |
| 05/06/2022 | USA | N | 0 – 0 | 1.74 : 1.41 | 44,43% | 81,89% | 45,76% |
| 11/06/2022 | Panama | N | 5 – 0 | 2.48 : 0.08 | 60,73% | 88,27% | 55,67% |
| 23/09/2022 | Iran | N | 0 – 1 | 1.23 : 0.26 | 59,16% | 85,76% | 44,65% |
| 27/09/2022 | Canada | N | 2 – 0 | 0.59 : 1.14 | 45,84% | 82,71% | 53,40% |
---
Uruguay World Cup 2022 fixtures
Uruguay will kick off the 2022 World Cup on November the 24th with a match against South Korea. Four days later, on November the 28th, 2022, the top match of Group H awaits against Portugal, where it is expected that the group winner will be determined.
The last group match will be against Ghana on December the 2nd 2022.
✚ Check here for a detailed analysis of Group H.
---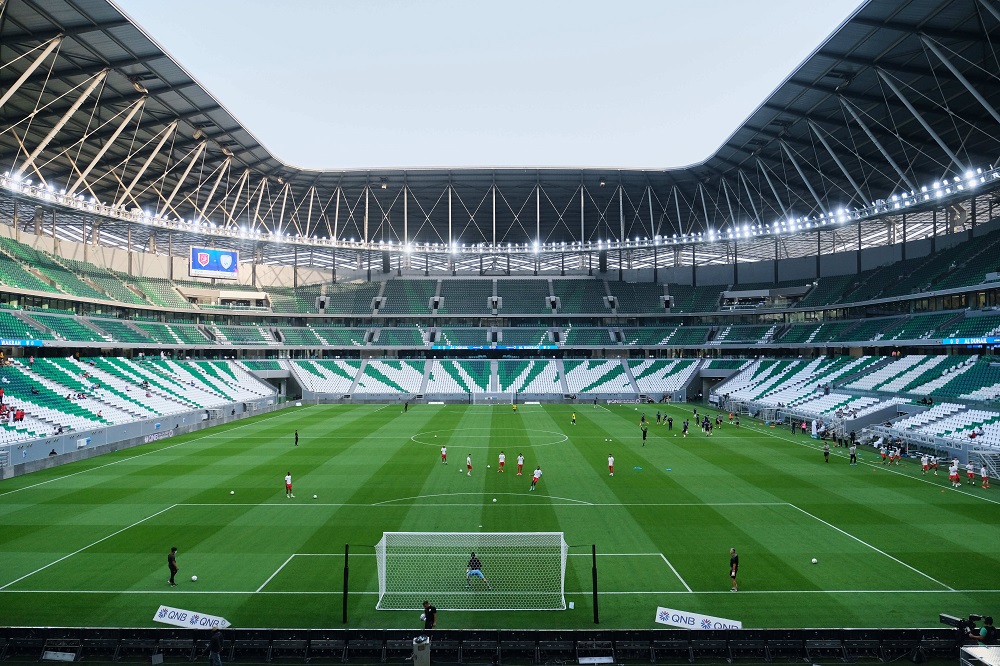 ---
Uruguay World Cup 2022 squad
Coach Diego Alonso has experimented with several formations and systems since taking over. In the World Cup qualifiers, he played a 4-4-2 against Paraguay, Venezuela and Peru, against Chile he used an attacking 4-3-3.
In the friendly match against the United States, he even played with a three-man/five-man defense, but this was the only match that was not won in the first half of 2022, ending in a goalless draw.
At most, a five-man backline would be an effective solution against stronger teams or when a lead needs to be secured in the final stage of a match. Otherwise, we expect a four-man backline, especially since the Uruguay´s defense looked very solid and stable lately.
At World Cups, Uruguay is also known for its tough and uncompromising style of play, which means that opponents certainly have difficulties scoring goals. At the last World Cup in Russia, Uruguay won the group stage with three victories over the hosts Russia, Saudi Arabia and Egypt. The goal difference in the process was 5-0 – Uruguay is therefore definitely a suitable choice for "Under Bets" at major events.
---
Speaking of Over/Under Betting: Have you already seen our ➜ Over/Under tool? Our betting tool shows you even before the game starts the probabilities of how many goals will be scored in a game and if a game has an "over" or an "under" trend!

Get the ultimate Betting advantage!
---
Uruguay goalkeepers
Uruguay's goalkeeper, Fernando Muslera, is a very experienced keeper. The goalkeeper moved from Lazio to Galatasaray in the 2011/12 season and has been the regular starter at the traditional Turkish club ever since. He won five championships there and was twice voted goalkeeper of the season in the Turkish Süper Lig.
Like for some other teammates, this World Cup will probably be Muslera's last tournament, as he is already 36 years old and has played more than 130 international matches. Muslera has a lot of World Cup experience, as he also played in goal at the 2010, 2014 and 2018 tournaments.
GK – Fernando Muslera (Galatasaray Istanbul)
GK – Sergio Rochet (Club Nacional)
GK – Sebastián Sosa (Independiente)

Uruguay center backs
The centre-back is something Uruguay fans can always rely on, with Diego Godin and José Maria Giménez, two experienced and seasoned defenders, holding a regular place in the team.
Like goalkeeper Muslera, Godin has also reached the age of 36 and is the team's captain. The long-time Atletico Madrid defender currently plays for Vélez Sarsfield in the Argentinian league.
Next to him plays a centre back who is still signed by Godin's former club Atletico Madrid. José Giménez is an excellent match for Godin because he is very fast and can thus make up for the deficits of his aging sidekick.
Giménez has all the qualities needed to be a top centre back, as in addition to his dynamics, he is also physically very strong and has excellent positional sense.
With Ronald Araújo from FC Barcelona, there is also another top centre back in the squad, but he is used as a right back in the national team. Araújo's World Cup appearance was in jeopardy due to injury, but he was nominated after all, as it is hoped that he can be used during the tournament.
CB – Diego Godin (Vélez Sarsfield)
CB – José Maria Giménez (Atlético Madrid)
CB – Sebastián Coates (Sporting CP)
CB – Martín Cáceres (Los Angeles Galaxy)


Uruguay full backs
The aforementioned Ronald Araújo is extremely valuable to any team because he can play at an equally high level as both a centre-back and a full-back. At FC Barcelona, the 23-year-old was mostly deployed in the centre of defense, although he also often started at right-back for the Catalans. For Uruguay, he is set on the right side of defense, as the alternatives are not too convincing. However, it must be assumed that he will not be able to play, at least in the first few games, due to injury.
On the left side of defense, there are two options in Mathias Olivera from SSC Napoli and Matias Viña from AS Roma. The former will have to earn a regular place at his new Serie A club after moving from Getafe to Napoli.
RB/CB – Ronald Araújo (FC Barcelona)
RB – Jose Luis Rodriguez (Nacional Montevideo)
RB – Guillermo Varela (Flamengo)

LB – Mathias Olivera (SSC Napoli)
LB – Matias Viña (AS Roma)


Uruguay central midfield
In central midfield, coach Diego Alonso has several top players at his disposal. Real Madrid midfielder Federico Valverde is one of the biggest shooting stars of the past few years. Valverde has huge qualities in both attack and defense and is a very direct player who is an absolute godsend for Uruguay. He can also play on the right or left wing.
Spurs foreign player Rodrigo Bentancur is expected to play alongside Valverde, though there is another excellent alternative in midfield in Lucas Torreira, who is a little more defense-minded.
DM – Lucas Torreira (Galatasaray)
DM– Manuel Ugarte (Sporting CP)
CM – Federico Valverde (Real Madrid)
CM – Rodrigo Bentancur (Tottenham Hotspur FC)
CM – Facundo Pellistri (Manchester United)
CM – Matias Vecino (Lazio Rom)
CAM – Giorgian de Arrascaeta (Flamengo)


Uruguay attack
Depending on whether Uruguay opt to play a 4-4-2 or a more attacking 4-3-3, the line-up may also change. Apart from Valverde, who as mentioned above can also help on the wing, there are a few options, with the stars clearly to be found in the attacking centre.
River Plate foreign player Nicolás de la Cruz, who can also play on the left wing and in central midfield, could start on the right. Facundo Pellistri, who does not get too much game time at Manchester United, and Agustin Canobbio are the other candidates.
Facundo Torres was preferred to Diego Rossi at left wing.
In the centre of attack, coach Alonso primarily has the choice between the experienced Edinson Cavani and Luis Suarez, as well as the rising star Darwin Nunez from Liverpool FC. At least in the centre of attack, one could hardly wish for better options.
---
RW/CM – Nicolás de la Cruz (River Plate)
RW – Agustin Canobbio (Athletico-PR)
LW – Facundo Torres (Orlando)

ST – Edinson Cavani (Valencia CF)
ST – Luis Suarez (Club Nacional)
ST – Darwin Nuñez (Liverpool FC)
ST – Maxi Gomez (Trabzonspor)

Uruguay competition flair
The fact that a small country like Uruguay, with a population of just 3.5 million, has won two World Cup titles in its football history speaks volumes, even if the last World Cup title was more than 70 years ago.
However, Uruguay also proved in the recent past that the team can go far in a World Cup and reached a strong fourth place in 2014, for example. At the last World Cup, they reached the quarter-finals.
Uruguay's footballers are known for their tough style of play and their mentality, which intensifies during major events. The players are usually at the top of their game from the first second of a World Cup and always rise above themselves in the course of the tournament.

---
---
Uruguay World Cup history
The small nation of Uruguay has been responsible for great World Cup stories in the past. In 1930, they won the first ever World Cup as hosts, defeating Argentina 4-2 in front of around 68,000 spectators at the Estadio Centenario in Montevideo.
They did not compete in the 1934 and 1938 World Championships, but defended their title in 1950, the second time they participated!
In the final, they defeated the host country Brazil 2-1 in front of around 200,000 spectators in the legendary Maracanã Stadium, a game that would be a traumatic experience for the Brazilians for a long time.
Uruguay finished a strong fourth in the 1954 and 1970 World Cups. In 1986 and 1990, they reached the round of 16. The last three World Cups were also quite successful. In 2010 they finished fourth again, in 2014 they reached the round of 16 and at the 2018 World Cup in Russia they were eliminated in the quarter-finals.
---
FAQ – Questions and answers about Uruguay at the 2022 World Cup
Did Uruguay qualify for the 2022 World Cup?
Uruguay qualified for the 2022 World Cup in Qatar by finishing third in the South American qualifiers. At one point, their ticket to the World Cup was in jeopardy, but with their new coach Diego Alonso, they won all of their last four matches.
Who is Uruguay´s coach at the 2022 World Cup?
Diego Alonso replaced the legendary Óscar Tabárez, who coached the national team for an impressive 15 years, at the beginning of 2022. Before taking up his new post with the national team, Alonso was coach of Inter Miami.
Who are Uruguay's stars at the 2022 World Cup?
Uruguay have some well-known veteran strikers in attack, such as Edinson Cavani and Luis Suarez. However, the two centre-forwards are now getting competition! The young attacker Darwin Nuñez moved to Liverpool FC in the summer of 2022 for a fee of 75 million euros.
Who will Uruguay play against at the 2022 World Cup?
Uruguay will face Portugal, Ghana and South Korea in Group H. Uruguay beat group favorites Portugal in the round of 16 at the last World Cup.
How many times did Uruguay win the World Cup?
Uruguay won the World Cup in 1930 and 1950. The national team claimed the title in each of its first two appearances.