2023 UEFA Europa League final | Betting tips, predictions & odds
Who will win the 2023 Europa League? In this article, we will explore this question, as Sevilla FC will face AS Roma in the final of the Europa League on 31 May 2023. We will analyze the strengths and shortcomings of both teams, provide you with background information and reveal the best Europa League final bets and odds.
Football fans can look forward to an exciting Europa League final, because on the one hand we have a team that has won this competition more often than any other side and has put in strong performances in recent weeks. Their opponent is a club with a long tradition with a coach who has not only won the Europa League and the Europa Conference League, but also the Champions League twice.
---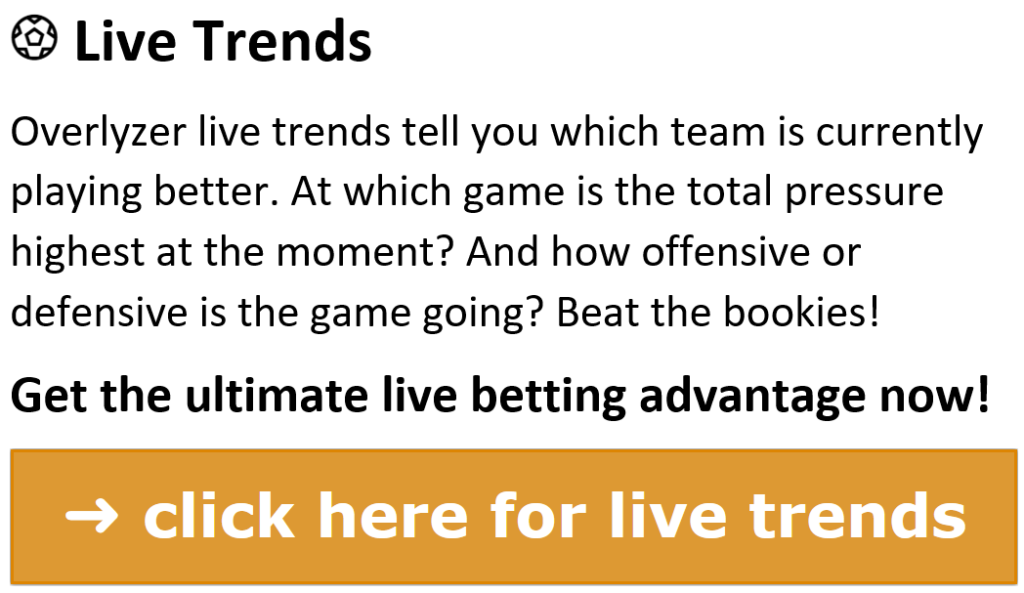 ---
Current betting odds on the 2023 Europa League final
You can see from the odds that the Europa League final will be a truly exciting clash: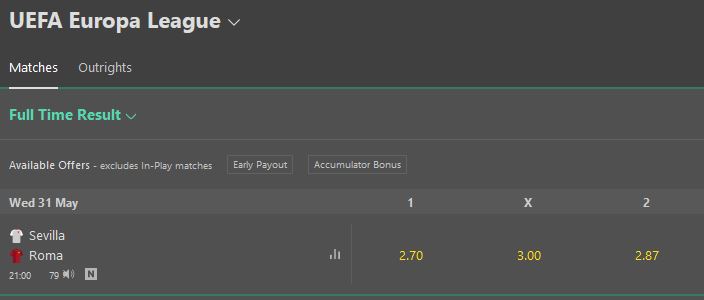 ---
Europa League Betting at Bookmaker 22BET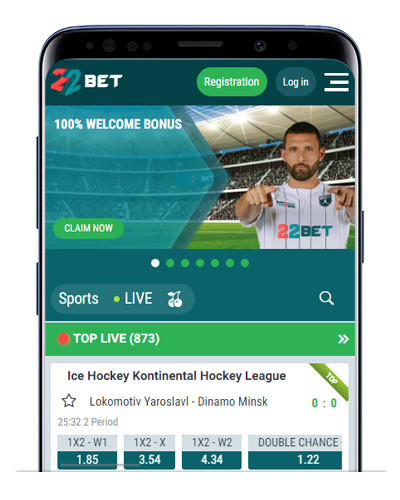 22Bet offers sports betting with high stakes and win limits. In addition, the betting company has a wide range of bets available. Customers who play with higher stakes and do not want to compromise on the betting selection will find 22Bet a great choice!
22bet Review
Sign up with 22BET and get 122 € Bonus
---
Sevilla FC: From relegation battle to the UEFA Europa League final
Sevilla FC were on the verge of an absolutely disastrous season. On matchday 24, after an embarrassing 6-1 defeat to Atletico Madrid, the club was level on points with Getafe in the relegation zone. Coach José Luis Mendilíbar, who replaced the unfortunate predecessor Jorge Sampaoli, finally managed to turn things around and bring the club up the table step by step.
His side also achieved strong results in the knockout stages of the Europa League campaign. They knocked Manchester United out of the competition in the quarter-finals with an aggregate score of 5-2, before narrowly beating Juventus in the semi-finals with an aggregate score of 3-2.
AS Roma: UECL triumph followed by Europa League victory?
Jose Mourinho and AS Roma reached a European Cup final last year as well. In the UEFA Europa Conference League final, the Serie A club beat Feyenoord 1-0. This year, a success in the final would be even more important, as they will probably miss out on the Champions League spots in the Serie A and a victory in the Europa League guarantees a place in the top flight.
Contrary to Sevilla FC, the form curve of the Romans is pointing downwards. After the 29th matchday, they were still in third place in the table, but since then the club has not been able to win many games. At least they did well in the Europa League, where they met the opponents of last year's UECL final in the quarter-finals. They advanced with an aggregate score of 4-2 thanks to a strong home performance, before scoring a total of just one goal in the two semi-final matches against Bayer Leverkusen. The Romans won the first leg 1-0, so a 0-0 draw in the second leg was enough for promotion:
Our Overlyzer chart shows that AS Roma, represented here by the red line, were the clearly inferior team in the second leg. Bayer Leverkusen only failed to convert their chances. Use our betting tool Overlyzer to find great live betting opportunities every day! If you want to improve your winning rate in betting, then get our full version.
Team comparison
In favor of Sevilla FC:
+ Most successful club in the UEFA Europa League
+ Six UEFA Europa League finals – six wins
+ Form curve shows a strong upward trend
+ Success returned with coach Mendilíbar
In favor of Roma
+ Coach Mourinho will adapt the team well
+ Goalkeeper Rui Patricio performs very well throughout the tournament
+ Tactical discipline
Sevilla FC – AS Roma Over Under Prediction
In a major final game, one always must be a little cautious with over-betting – this is especially true when one of the two coaches happens to be Mourinho. In the semi-final duels against Bayer Leverkusen, Roma were very passive and limited themselves to being destructive. The last UEFA Europa Conference League final between AS Roma and Feyenoord also saw only one goal. We would be surprised if an offensive spectacle develops out of this match.

Sevilla FC – AS Roma Prediction
The bookies expect an even match and we also think it will be a very tight affair. Sevilla have reached the Europa League final six times and won the competition just as often. We think that the Spaniards will dictate the game but might have difficulties to create many opportunities. We therefore predict that this match will not be decided after 90 minutes and that it will only be settled in extra time or in a penalty shoot-out.

Sevilla FC – AS Roma Correct Score Bet
AS Roma will play in a destructive manner and make it difficult for the Spaniards to create many goalscoring opportunities. Teams coached by Mourinho often don't play aesthetically, but they are pragmatic and efficient. Both teams will also be cautious, as there is obviously a lot at stake in this final match. In addition to winning the UEFA Europa League, the winner also gets a ticket to the Champions League, which is an added incentive for the players given the league standings in their respective championships. Roma coach Mourinho is always capable to surprise, but we think we won't see any goals in the regular playing time.

FAQ – Questions and answers about the 2023 Europa League final between Sevilla FC and AS Roma
When does the 2023 UEFA Europa League Final start?
The Europa League final between Sevilla FC and Roma will take place on the 31st of May 2023. Kick-off is at 7 pm GMT.
Where will the 2023 UEFA Europa League Final take place?
The UEFA Europa League Final will take place at the Puskás Aréna. The home ground of the Hungarian national team was re-opened in 2019 and holds 67,155 spectators.
Who will win the 2023 UEFA Europa League?
We expect a close game, because two teams will meet that are on a par with each other. Sevilla have the better form and more experience in this competition, while AS Roma have an extremely pragmatic coach on the bench in Mourinho, who also knows how to win big finals. 
Who are Sevilla´s best players?
Sevilla FC have some experienced top players in their ranks. The best-known players are goalkeeper Bono, Argentinean world champion and left-back Marcos Acuna, centre-forward Youssef En-Nesyri and seasoned players like Jesus Navas, Ivan Rakitic and Fernando.
Who are Roma´s best players?
Goalkeeper Rui Patrício is in top form and his superb saves allowed his team to reach the final. Roger Ibañez is the best player in the defense and further forward there are familiar faces like captain Lorenzo Pellegrini, Georginio Wijnaldum and centre-forward Tammy Abraham.
What are the Sevilla Roma betting odds?
According to our bookmaker test winner Bet365, there seems to be no clear favorite in this match. A win for Sevilla FC offers odds of @2.70, while a bet on AS Roma to win offers odds of @2.87. A bet on a draw will bring triple the stake.