Argentina vs. Mexico Prediction, Betting Tips & Odds | World Cup 2022v
On the second matchday in Group C, the clash between Argentina and Mexico could already have a decisive character. We provide you with the best Mexico – Argentina betting tips, as well as a preview of the match.
Mexico were the better side in a 0-0 draw with Poland on Matchday 1, but were lucky when Robert Lewandowski missed a penalty. Argentina made a fool of themselves, throwing away a 1-0 lead at the break against Saudi Arabia and losing 2-1 to the underdogs.
The match will take place on November 26 at 10pm Qatar time at the Lusail Iconic Stadium in Lusail.
Latest betting odds Argentina vs. Mexico
Despite the humiliation suffered at the hands of Saudi Arabia, Argentina are clearly favored by the oddsmakers. Our bookmaker test winner Bet365 offers odds of @1.57 for a win by Argentina, @4.00 for a draw and 6.50 times your stake if Mexico wins.
---

Argentina vs. Mexico to end in a draw ➜ best odds 4.04 @ 22Bet

Overlyzer Match Betting Prediction Argentina vs. Mexico
---
Top Bookmaker for World Cup Betting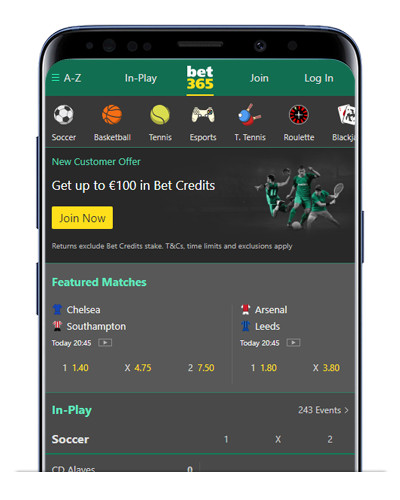 The most established name in world wide sports betting offers a huge range of betting options for new and experienced bettors. Bet365 is well known for great odds on sporting events from around the globe.
Bet365 Review
Sign up with Bet365 and get 100 €/$/£ Bonus
---
Argentina vs. Mexico Live Betting
---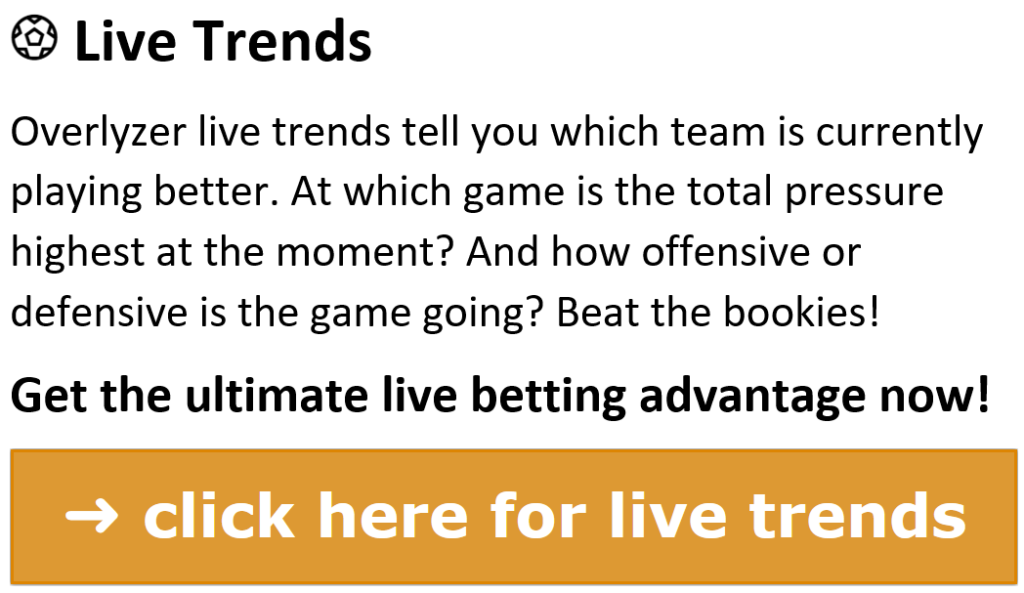 ---
World Cup 2022 Betting Argentina vs. Mexico
---
Argentina World Cup 2022 Preview
No other team embarrassed itself more than the Argentines in the first round of the World Cup group stage. The 2-1 defeat against Saudi Arabia was probably one of the biggest embarrassments in Argentina's football history, and the "Albiceleste" are already under a lot of pressure ahead of their clash with Mexico.
Argentina were also unlucky, however, as a disputed offside decision meant that they did not take a higher lead against Saudi Arabia at the break. Nevertheless, Argentina's performance was far too weak and the expected problems were already evident in the first match of the World Cup – for example when it comes to the weak full-backs.
But the stars were also lacking: Lionel Messi lacked creativity and a positive body language and was never able to take control of the game. If the superstar wants to turn things around in his last major tournament, he will have to show a completely different face against Mexico. The same applies to top players like Ángel di María or Lautaro Martínez.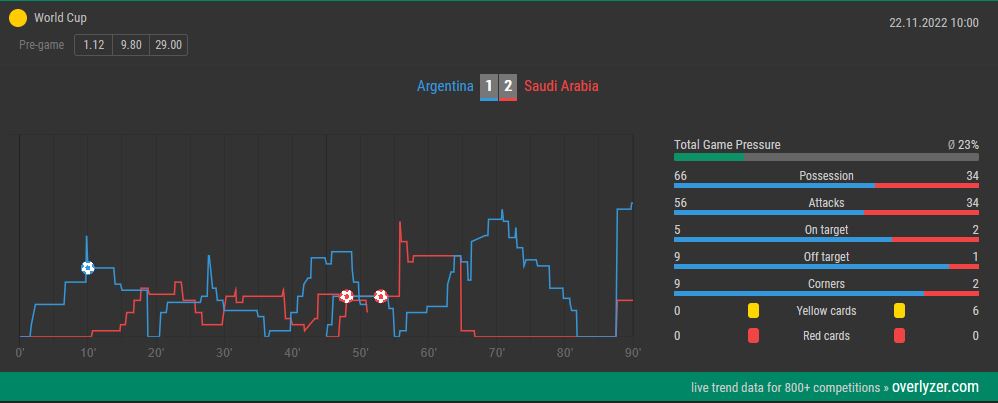 ---
But the Argentines were not versatile enough against the blatant underdogs from Saudi Arabia. There was a lack of physical presence in the centre of attack and they kept trying to create scoring opportunities with the same means. The numerous chip balls behind the opponent's defense were easy to anticipate at some point and thus easier to defend.
Now it could well happen that team boss Lionel Scaloni might change his team and give other players an opportunity against Mexico in order to make it more difficult for the opponents to assess them. The performance against Saudi Arabia can definitely not remain without consequences. So it could be that we will see an Argentine team that will be changed in several positions – especially in midfield, which collectively missed out against the underdog…
> Read all about Argentina´s World Cup squad
---
Argentina previous World Cup matches
| | | | | | | | |
| --- | --- | --- | --- | --- | --- | --- | --- |
| Date | Opponent | Venue | Result | XG | Possession | Accuracy | Duels won |
| 22/11/2022 | Saudi-Arabia | N | 1 – 2 | 2.39 : 0.29 | 68.53% | 84.49% | 48.44% |
---
Mexico World Cup 2022 Preview
Despite Mexico's goalless draw in the first match against Poland, the performance of the Mexican team was good. The only thing that didn't occur was the decisive goal, although Mexico was clearly the better team for the entire duration of the game. However, the Mexicans were lucky with Lewandowski's penalty and a superb Guillermo Ochoa in goal.
Several players in the Mexican squad stood out. The superstar of the team, Hirving Lozano of SSC Napoli, showed several times how dangerous he is. But the Mexican central midfield around Ajax star Edson Álvarez, who was actively supported by Héctor Herrera and Luis Chávez, was also convincing. And then there was Ochoa – the goalkeeper who always puts in a special performance at World Cups…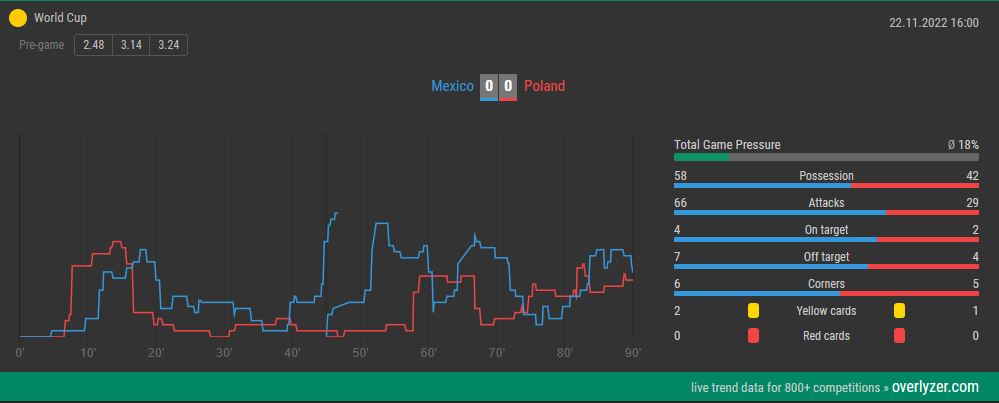 ---
Mexico can therefore go into the match against Argentina with confidence. Of course, there is still room for improvement in the experienced team (average age is around 29 years), but it is quite possible that Mexico can also annoy the struggling Argentinians.
Another positive aspect is that star striker Raúl Jiménez was able to make his comeback after a long injury layoff. This will probably make Mexico even more flexible and variable in the course of the group stage.
> Read all about Mexico's World Cup squad
Mexico previous World Cup matches
| | | | | | | | |
| --- | --- | --- | --- | --- | --- | --- | --- |
| Date | Opponent | Venue | Result | XG | Possession | Accuracy | Duels won |
| 22/11/2022 | Poland | N | 0 – 0 | 0.80 : 1.13 | 59.45% | 83.44% | 48.18% |
---
Team comparison Argentina vs. Mexico
In favor of Argentina:
+ Despite the first-round embarrassment, the high quality of the attack remains high
+ Mexico will not stand as deep as Saudi Arabia
+ It can only get better…
In favor of Mexico:
+ Strong technical players and a lot of danger on the wings
+ Very solid central midfield, which combines fighting strength with passing security
+ Guillermo Ochoa is a very safe back-up, especially at World Cups.
+ Argentina is very unsettled after the defeat against Saudi Arabia.
---
The last duel
Argentina and Mexico have met 31 times in football history. Mexico have won only four times, there have been twelve draws and Argentina have won 15 times.
The last time these two teams met was in September 2019, when Argentina won the friendly 4-0 in San Antonio, USA, with Lautaro Martínez scoring three goals and playing a key role in Mexico's only defeat of the 2019 international campaign.
---
Argentina – Mexico Over Under Prediction
Already in the first match against Poland, it was clear that Mexico is currently struggling to score goals. Often, the North Americans' play looked great all the way to the opponent's goal, but in the last moment, the final push was lacking.
Argentina had even more serious problems against Saudi Arabia and were far too seldom dangerous. Their attacking efforts were one-dimensional and predictable. Moreover, Argentina were not exactly efficient, as evidenced by their Expected Goals stats.
It doesn't look like either of the teams will be able to really get going in this important match, which is why we are betting on an "Under 2.5", i.e. a maximum of two goals in the match.

---
Argentina – Mexico betting prediction
Argentina is under a lot of pressure and is doomed to win against Mexico. However, this will hamper the favorites, even if we will see a different Argentinian team compared to the one against Saudi Arabia. However, Argentina's game is a little too uninspired to really put Mexico under permanent pressure.
The Mexicans know that Argentina are not invincible and the match against Saudi Arabia brought some exciting conclusions for the Mexican team manager Gerardo Martino. Therefore, we expect Mexico to hold up well and meet the Argentines on equal terms. We are betting on a draw, which Mexico can easily live with, but which will be a disaster for Argentina.

Argentina vs Mexico to end in a draw ➜ best odds 4.04 @ 22Bet

Overlyzer Match Betting Prediction Argentina vs. Mexico
---
Argentina – Mexico Correct Score Bet
Both teams are always capable of scoring goals: Argentina, of course, because of the individual class of players like Lionel Messi or Lautaro Martínez, Mexico because of the tenacious, dynamic style of play, which is mainly characterized by Napoli star Hirving Lozano.
We are therefore betting that this will be a draw in which both teams will score and opt for an Argentina Mexico result bet of 1-1, which will certainly help the Mexicans more than the "Gauchos".

---
FAQ – Questions and answers about Argentina – Mexico at the 2022 World Cup
When does Argentina – Mexico start?
The match between Argentina and Mexico will take place on November 26, 2022 at 10pm Qatar Time. The match will be played at the Lusail Iconic Stadium, which will also host the 2022 World Cup final.
Where will Argentina – Mexico be broadcasted?
In the United Kingdom the game between Argentina and Mexico can be watched live on the BBC. In the United States Fox Sports will be the place to watch the game and in Canada the match will be aired on TNS. Argentina fans follow the match on TVP or TyC Sports. Mexico's supporters watch on Sky, Televisa or TV Azteca.
How did the first World Cup games of Argentina and Mexico end?
Argentina lost their World Cup opener against Saudi Arabia with a 2-1 defeat and thus suffered their biggest embarrassment of the tournament so far. Mexico were the better team and could not get past a 0-0 draw with Poland, but were lucky when Robert Lewandowski missed a penalty.
Who are Argentina´s best players?
The undisputed star player of the Argentines is, of course, seven-time world footballer Lionel Messi. But players like Lautaro Martínez or the centre backs Cristian Romero and Lisandro Martínez also have to be watched very closely.
Who are Mexico´s best players?
Mexico's top star is Hirving Lozano. The winger is signed by SSC Napoli in the Italian Serie A. Centre-forward Raúl Jimenez of Wolverhampton Wanderers and midfielder Edson Álvarez of Ajax Amsterdam are also considered top players for the Mexican national team.
What are the Argentina Mexico betting odds?
Bet365, the renowned English bookmaker, is offering odds of @1.57 on a win for Argentina. A draw brings odds of @4.00 and a surprise win for Mexico is currently offered at odds of @6.50.