Poland vs. Argentina Prediction, Betting Tips & Odds | World Cup 2022
Group C will be exciting on Wednesday evening: Poland and Argentina are two teams that feature a superstar in their ranks.
We provide you with a Poland Argentina preview, show you the best odds and give you some tips and predictions for the match.
Poland is one of the teams that have yet to concede a goal in the World Cup so far. A 0-0 draw with Mexico was followed by an important 2-0 win over Saudi Arabia. Argentina started the tournament with a disastrous 2-1 loss to Saudi Arabia, but then redeemed themselves with a 2-0 win against Mexico.
The match will take place on November 30 at 10pm Qatar time Stadium 974 in Doha.
Latest betting odds Poland vs. Argentina
The global bookmakers clearly favor Argentina in this match.
At our bookmaker test winner Bet365 you get odds of @7.00 for a win by Poland. A draw brings 4.20 times the stake, a win by Argentina 1.50 times.
---

---
Top Bookmaker for World Cup Betting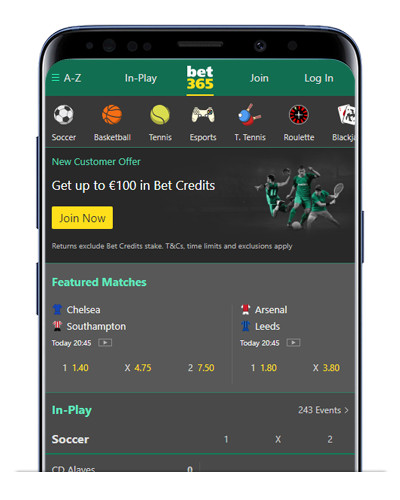 The most established name in world wide sports betting offers a huge range of betting options for new and experienced bettors. Bet365 is well known for great odds on sporting events from around the globe.
Bet365 Review
Sign up with Bet365 and get 100 €/$/£ Bonus
---
Poland vs. Argentina Live Betting
---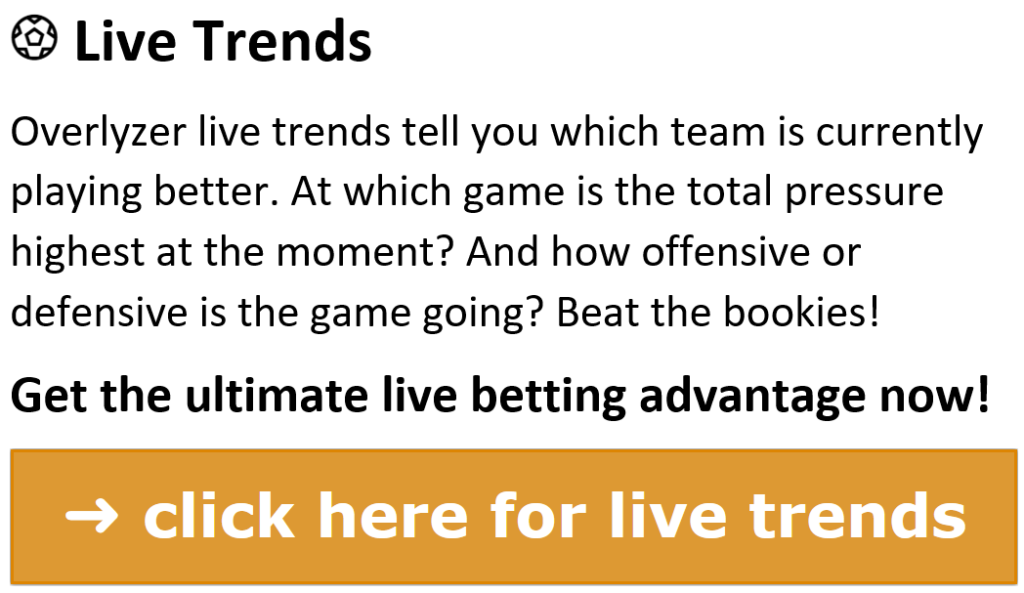 ---
World Cup 2022 Betting Poland vs. Argentina
---
Poland World Cup 2022 Preview
Robert Lewandowski finally scored his first World Cup goal in the 2-0 win over Mexico after assisting Piotr Zielinski's opening goal. The FC Barcelona superstar clearly made the difference against Saudi Arabia, but his backline, led by Frankowski and Bielik, also performed well. His striker partner Arkadiusz Milik, on the other hand, was largely unimpressive.
The Poles are now in an interesting position ahead of the final game: they lead the table with four points and a draw against two-time world champions Argentina would be enough for promotion. Even with a defeat, however, Poland could advance as runners-up – here it would still be a matter of the result in the parallel match and the goal difference.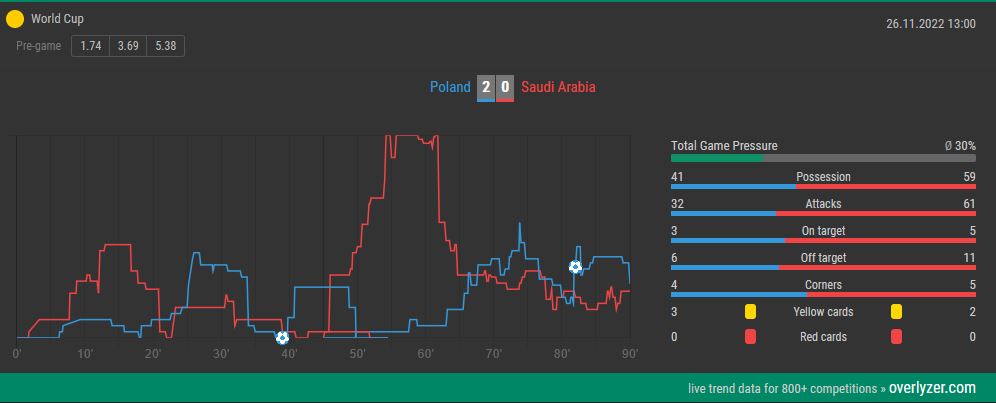 ---
However, it is also clear that the Poles must allow much less against Argentina than they did against Saudi Arabia if they want to advance without help. Although the attack was strong and the Poles also had two shots on target, they were often too inconsistent in defense.
They were also very lucky with a missed penalty by the Saudis. Goalkeeper Wojciech Szczesny kept the Poles in the game with a sensational double save…
> Read all about Poland's World Cup squad
---
Poland previous World Cup matches
| | | | | | | | |
| --- | --- | --- | --- | --- | --- | --- | --- |
| Date | Opponent | Venue | Result | XG | Possession | Accuracy | Duels won |
| 22/11/2022 | Mexico | N | 0 – 0 | 1.13 : 0.80 | 40.55% | 75.00% | 44.55% |
| 26/11/2022 | Saudi-Arabia | N | 2 – 0 | 1.87 : 2.66 | 35.10% | 81.95% | 38.50% |
---
Argentina World Cup 2022 Preview
The Argentines, who were considered favorites for the World Cup title before the tournament, did not put in a particularly good performance against Mexico either. In the end, however, it was 2-0 in favor of the "Albiceleste" and thus the rather weak performance was already forgotten.
The situation for Argentina before the last match in Group C is clear: With a win they will advance, with a draw they would only advance if the second match against Mexico and Saudi Arabia also ends in a draw or if Mexico does not win by four goals difference or more.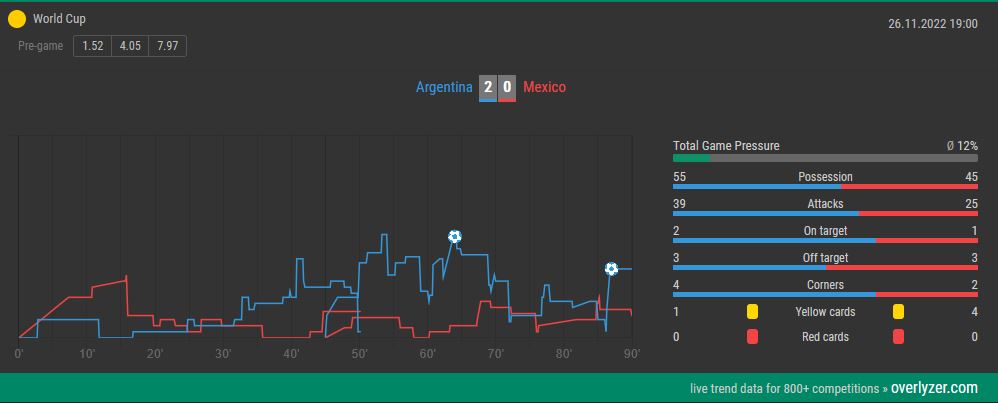 ---
It took more than an hour against Mexico before Lionel Messi redeemed the Argentines with his 1-0. Substitute Enzo Fernández made it 2-0 with a beautiful goal.
Against the Poles, however, the Argentines will have to create a lot more scoring opportunities. The expected goals value of 0.51, which Argentina collected against Mexico, is clearly too poor for a team with these expectations.
Coach Lionel Scaloni did, however, manage to strengthen the defense after the 2-1 defeat against Saudi Arabia: The Mexicans, for their part, only managed to achieve 0.09 Expected Goals. Given Lewandowski's great attacking power, this will of course also be a key point that the Argentines must maintain.
> Read all about Argentina's World Cup squad
Argentina previous World Cup matches
| | | | | | | | |
| --- | --- | --- | --- | --- | --- | --- | --- |
| Date | Opponent | Venue | Result | XG | Possession | Accuracy | Duels won |
| 22/11/2022 | Saudi-Arabia | N | 1 – 2 | 2.39 : 0.29 | 68.53% | 84.49% | 48.44% |
| 26/11/2022 | Mexico | N | 2 – 0 | 0.51 : 0.09 | 58.17% | 85.18% | 49.51% |
---
Team comparison Poland vs. Argentina
In favor of Poland:
+ Against Saudi Arabia, the Poles finally created numerous scoring opportunities
+ Lewandowski scored for the first time at a World Cup and is now looking to build on that confidence
+ Wojciech Szczesny has been one of the best goalkeepers at the tournament so far
+ Argentina had problems with their creative play against Mexico
In favor of Switzerland:
+ Messi in good form, decided the match against Mexico
+ Argentina allow very little defensively – their opponents only managed 0.38 xG in two games
+ Poland, on the other hand, are allowing far too many opportunities
+ Scaloni's changes against Mexico worked out well, which speaks for Argentina's squad width
---
The last duel
The last match between Poland and Argentina took place in Warsaw in June 2011. Poland beat the favorites 2-1 in a friendly international match. Even then, Robert Lewandowski started as Poland's solo striker and set up the first goal for his team. Lionel Messi was not in the Argentina squad.
---
Poland – Argentina Over Under Prediction
The complicated situation in Group C could ensure that the character of the game changes several times. It can happen practically every minute that one of the teams suddenly needs another goal. Goal difference could also be an important consideration in this group.
That's why we expect an eye-catching match here. Argentina have allowed very few opportunities to their opponents, but still conceded two goals against Saudi Arabia. Poland showed an improved attack against the Saudis, but were open at the back like a barn door at times. If you allow an xG value of 2.66 against Saudi Arabia, you won't be bulletproof against Argentina either.
We are betting here on an "Over 2.5", i.e. at least three goals scored in the match.

---
Poland – Argentina Prediction
Both teams were able to boost their self-confidence with 2-0 victories. However, neither of the two teams was entirely convincing.
Argentina, of course, have more quality and the fact that Czeslaw Michniewicz's team is allowing so many opportunities suggests that Messi is likely to score in the third game. Argentina should be able to create more goalscoring opportunities than they did against Mexico, so our bet for this match is an Argentine win.

---
Poland – Argentina Correct Score Bet
In this tight group, the stakes could rise as the match progresses and an open exchange of blows is not unlikely. Therefore, our Poland – Argentina betting tip is that we will see a lot of goals. Our result bet for this match is a 3:1 win for the team led by superstar Lionel Messi.

---
FAQ – Questions and answers about Poland – Argentina at the 2022 World Cup
When does Poland – Argentina start?
The match between Poland and Argentina will take place on November 30, 2022 at 10pm Qatar Time. The match will be played at Stadium 974 in Doha.
Where will Poland – Argentina be broadcasted?
In the United Kingdom the game between Poland and Argentina can be watched live on the BBC. In the United States Fox Sports will be the place to watch the game and in Canada the match will be aired on TNS. Fans from Poland watch on TVP, followers from Argentina tune in to TVP or TyC Sports.
How did the first World Cup games of Poland and Argentina end?
Poland first drew 0-0 with Mexico and then won 2-0 against Saudi Arabia, meaning they have yet to concede a goal. Argentina lost sensationally 2-1 to Saudi Arabia and then beat Mexico 2-0.
Who are Poland´s best players?
The superstar in the Polish team is Robert Lewandowski from FC Barcelona. But there are also interesting players in the other parts of the team, such as Piotr Zielinski in midfield, Jan Bednarek in defense or Wojciech Szczesny in goal.
Who are Argentina´s best players?
The undisputed star player of the Argentines is, of course, seven-time world footballer Lionel Messi. But players like Lautaro Martínez or the centre backs Cristian Romero and Lisandro Martínez also must be watched very closely.
How are the Poland Argentina betting odds?
The renowned English bookmaker Bet365 offers odds of @7.00 for a win by Poland. A draw brings odds of @4.20 and an Argentina win currently brings odds of @1.50.