Australia vs. Denmark Prediction, Betting Tips & Odds | World Cup 2022
The last matchday of Group D will see Australia and Denmark face each other. Based on the results from the second day of group play, both teams have chances of advancing to the round of the last 16, with Denmark facing slightly more pressure. We provide you with a detailed Australia – Denmark preview and show you the best odds, tips and predictions for the match.
Australia won 1-0 against Tunisia on the second day of play and thus put themselves in a good starting position before the last match in Group D. If Tunisia does not win against France, which can be assumed, a draw will be enough for the "Aussies" to advance to the round of the last 16.
Denmark fell short of expectations in their first two matches. Against Tunisia, the fans had to settle for a 0-0 and against France on the second day of group play, they were outclassed in the end. This was also disappointing, as Denmark won twice against the reigning world champions in the Nations League.
---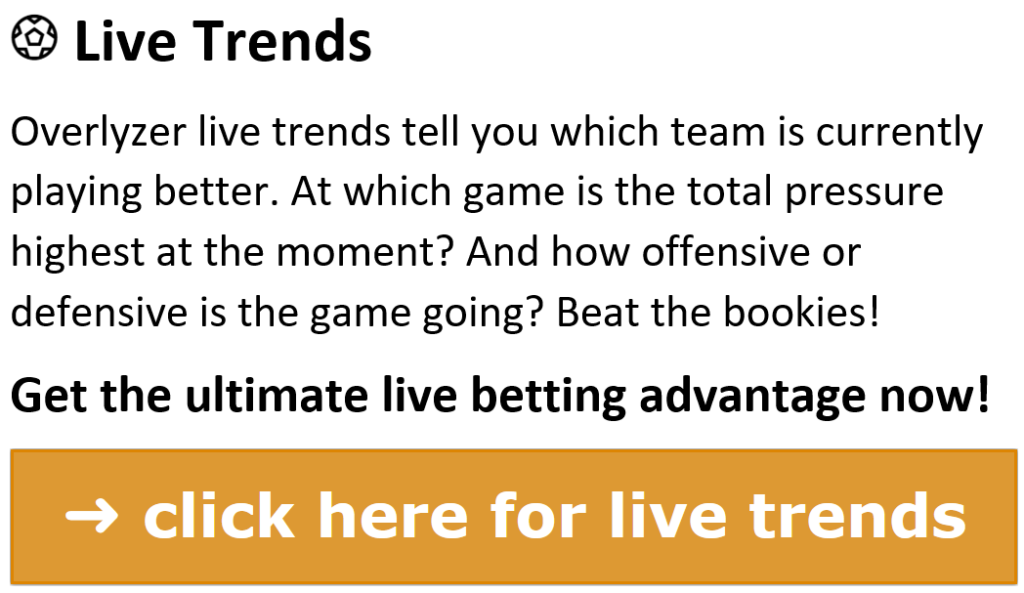 ---
Denmark now needs a win against Australia and at the same time they must hope that the big sensation does not happen in the parallel match. Should Tunisia win by a higher margin against France than Denmark against Australia, then even three points against Australia will be of no use to coach Kasper Hjulmand's team.
The match will take place at the Ahmed Bin Ali Stadium in al-Rayyan on Wednesday 30 November at 10pm Qatar time.
Latest betting odds
If the betting odds are correct, then the chances are high that the Danes will make it to the round of the last 16 and record their first win against Australia. Bookmaker 22Bet offers odds of @1.53 for a win by Denmark over Australia.
A draw brings odds of @4.28, while a win by the Australians brings in 7.00 times the stake.
---

Denmark to win against Australia ➜ best odds 1.53 @ 22Bet

Overlyzer Match Betting Prediction Denmark vs. Australia
Top Bookmaker for World Cup Betting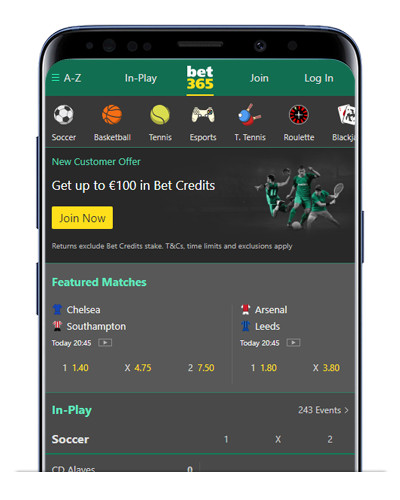 The most established name in world wide sports betting offers a huge range of betting options for new and experienced bettors. Bet365 is well known for great odds on sporting events from around the globe.
Bet365 Review
Sign up with Bet365 and get 100 €/$/£ Bonus
---
World Cup 2022 Betting Australia vs. Denmark
---
Australia World Cup 2022 Preview
Australia used a strong start to take a deserved lead against Tunisia. After that, however, the team's approach became obvious relatively quickly. The team pulled far back and waited for counter-attacking chances.
This tactic worked, as Tunisia gained control of the game but showed too little creativity in the attack. Australia allowed a few shots on goal, but no meaningful opportunities.
The team assessed their abilities well after the opening goal and were determined to secure the three points.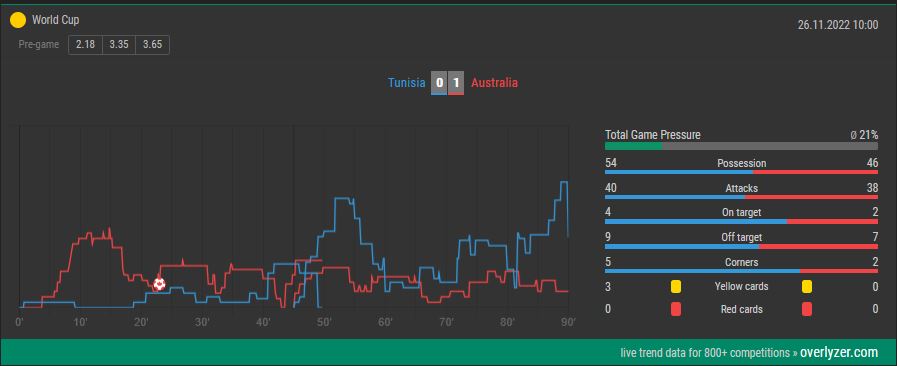 ---
In the end, the Australian players and fans will be completely indifferent to how the victory was achieved. After all, they have been waiting for a full victory at a World Cup since 2010.
More importantly, the Australians have a decider against Denmark, where a draw should be sufficient to advance to the round of the last 16 under normal circumstances. This is a scenario that everyone in Australia would have taken gladly before the last matchday.
> Read all about Australia´s World Cup squad
Australia previous World Cup matches
| | | | | | | | |
| --- | --- | --- | --- | --- | --- | --- | --- |
| Date | Opponent | Venue | Result | XG | Possession | Accuracy | Duels won |
| 22/11/2022 | France | N | 1 – 4 | 0.39 : 3.10 | 39.41% | 85.08% | 45.45% |
| 26/11/2022 | Tunisia | N | 1 – 0 | 0.30 : 0.91 | 42.87% | 70.12% | 47.06% |
---
Denmark World Cup 2022 Preview
For some years now, the Danes enjoy a very solid national team that can always causes a stir in international matches. Among other things, "Danish Dynamite" won two games against France in the Nations League, which naturally fueled hopes of three points against one of the absolute title favorites after the World Cup draw.
On the second day of the match, however, France was out of their league, also because the Danes made too many unnecessary mistakes.
Kasper Hjulmand's team did not manage more than a goalless draw in their first match against Tunisia, which showed that the creative side of the game is not running smoothly. In the first group match, the strikers also remained pale, but against France, the attack at least looked a little more dangerous.
Of course, a defeat against France is not a disaster. But since Denmark only took a point against Tunisia in their first group match, the team is under pressure and the situation is difficult.
Against Australia, Denmark must finally find better solutions in midfield and display more dominance in the front line. However, the team certainly has far more quality than the opponent, so the circumstances are actually not extremely bad, despite the disappointing start.
Denmark previous World Cup matches
| | | | | | | | |
| --- | --- | --- | --- | --- | --- | --- | --- |
| Date | Opponent | Venue | Result | XG | Possession | Accuracy | Duels won |
| 22/11/2022 | Tunisia | N | 0 – 0 | 0.90 : 1.06 | 58.06% | 85.96% | 55.56% |
| 26/11/2022 | France | N | 1 – 2 | 0.75 : 2.81 | 49.15% | 85.93% | 48.73% |
---
Team comparison
In favor of Australia:
+ Self-confidence after the win against Tunisia
+ A draw should be enough for promotion
+ The defense did not allow a goal on the second day of play


In favor of Denmark:
+ Much more quality than the opponent
+ Denmark can handle pressure at major events


---
The last duel
The two teams have met twice before. In 1992, Australia won 3-0 at the Olympics and four years ago they faced each other in the group stage of the 2018 World Cup. The match ended in a 1-1 draw – a result Australia would be extremely happy with again four years later.
---
Australia – Denmark Over Under Prediction
Australia will probably play with caution, as they did in the second half against Tunisia, and rely on a solid defence. Denmark must and will make the game, because a draw would mean elimination.
The only problem is that the Danes haven't done too well so far and even against weaker opponents like Tunisia, for example, they had a weak xG score.
It may well turn out to be a game of patience for the Danish team, who will not push vehemently for further goals even after taking the lead, but will be more intent on controlling the game.

Australia – Tunisia UNDER 2,5 goals ➜ best odds 1.80 @ Bet365

Overlyzer Over/Under Betting Pick Australia vs. Tunisia
---
Australia – Denmark Prediction
Denmark's elimination would be a big surprise even after their two disappointing performances.
Despite all the criticism of the performances so far, it has to be said that Denmark has far more quality than their opponents at all positions.
Australia will hope that the score remains 0-0 for as long as possible so that they can take advantage of the counterattacking opportunities that will present themselves. However, it is more likely that the favorite will eventually prevail and advance to the round of the last 16 after all.

Denmark to win against Australia ➜ best odds 1.53 @ 22Bet

Overlyzer Match Betting Prediction Denmark vs. Australia
Australia – Denmark Correct Score Bet
As described above, we expect Denmark to win, but at the same time we do not expect a big scoring spree. Australia did not manage much besides the single goal against Tunisia and the underdogs will hardly find any opportunities against Denmark.
Both a 1-0 and a 2-0 win for Denmark seem possible. Our guess is that the Danes' higher quality and international experience will ultimately prevail quite clearly and we opt for a 2-0 win.

---
FAQ – Questions and answers about Australia – Denmark at the 2022 World Cup
When does Australia – Denmark start?
The match between Australia and Denmark will take place on 30 November 2022 at 6pm Qatar Time. The match will be played at the Ahmed Bin Ali Stadium in al-Rayyan.
Where will Australia – Denmark be broadcasted?
In the United Kingdom the game between Australia and Denmark can be watched live on the BBC. In the United States Fox Sports will be the place to watch the game and in Canada the match will be aired on TNS. Fans from Australia watch on SBS, followers from Denmark tune in to DR or TV2.
How did the first World Cup games of Australia and Denmark end?
Australia lost to France, as expected, and then won 1-0 against Tunisia. Denmark could not get past a 0-0 draw with Tunisia in their opener and then lost 2-1 to France.
Who are Australia´s best players?
Australia travelled to Qatar without any big stars. Celtic midfielder Aaron Mooy and goalkeeper Mathew Ryan are probably the best-known Australian players. Centre back Milos Degenek and playmaker Ajdin Hrustic also have some experience and success abroad.
How are the Australia Denmark betting odds?
The renowned English bookmaker Bet365 offers odds of @7.00 for a win by Australia. For a draw, odds of @4.20 are offered and for a win by the favoured Danes, odds of @1.50 are currently available.