Croatia vs. Brazil Prediction, Betting Tips & Odds | Quarterfinals
In the first quarterfinal of the 2022 World Cup, the runner-up from 2018 will face the team with the most world cup wins in history. Croatia and Brazil will fight for a spot in the semifinals of the World Cup 2022.
We provide you with an in-depth preview of the match, as well as the best odds and predictions, and offer you our Croatia – Brazil betting picks.
The road to the quarterfinals
The Croats progressed only as group runners-up, drawing against Morocco and Belgium, but defeating the Canadians 4-1, which was ultimately the decisive victory in this group. Croatia were then very lucky in the round of 16, only beating Japan on penalties, with goalkeeper Dominik Livakovic becoming the hero.
Hardly any team has played as convincingly as Brazil so far: the two opening games in the group were won 2-0 against Serbia and 1-0 against Switzerland.
Only in the last group match, when advancement to the round of 16 was already certain, there was an irrelevant 1-0 defeat against Cameroon. In the round of 16, South Korea was beaten 4-1. At the break, it was already 4:0 for the five-time world champions.
The match will take place on Friday, December 9 at 6 pm Qatar time at Education City Stadium in al-Rayyan.
Latest betting odds
All betting providers clearly favor Brazil against Croatia.
At our ➜ top bookmaker Betsson you get odds of @9.60 for a win by Croatia. In case of a draw and thus extra time you can win back 5.00 times your stake, for a win by Brazil after 90 minutes you get odds of @1.37.
* odds for regular time only (2×45 minutes) – 2×15 minutes extra time and penalty shoot-out do not count for these betting odds
---

Top Bookmaker for World Cup Bets
A reliable online betting platform provided by dedicated in-house built software, and a consistently attractive offer of popular and interesting sports make Betsson a favourite sports betting provider for many players worldwide.
Sign up with Betsson and get 10 €/$/£ Free Bet
---
World Cup 2022 Betting Croatia vs. Brazil
---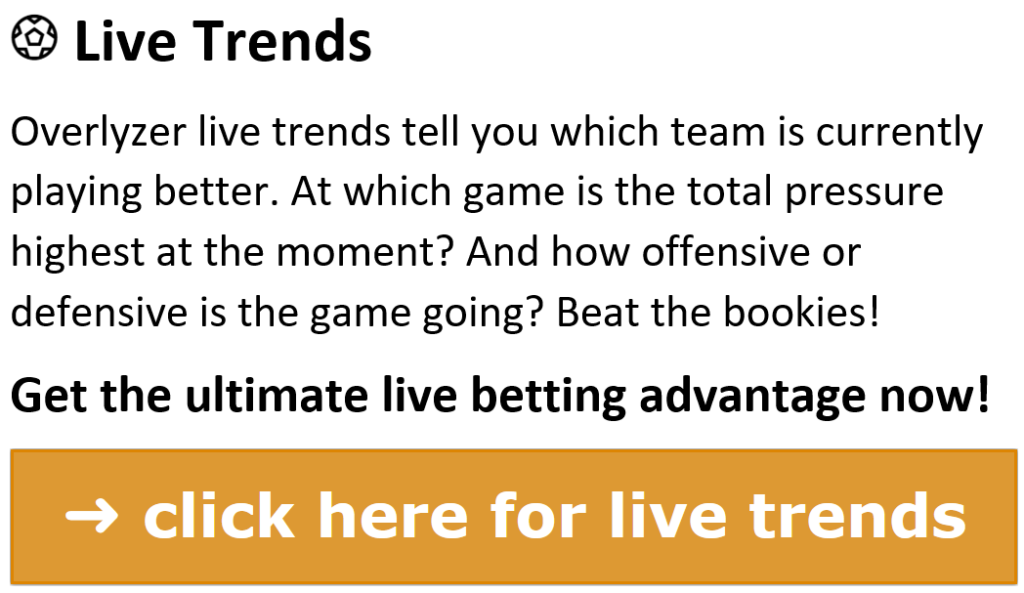 ---
Croatia World Cup Quarterfinals Preview
Croatia is a team that does very well in tournaments – Zlatko Dalic's squad proved that quite impressively recently. Of the last eleven World Cup matches, Croatia lost only one. However, that was the 2018 World Cup final against France.
They qualified for the quarterfinals of the 2022 World Cup in a minimalistic manner, however. Out of four games, no less than three ended in a draw – only Canada has been defeated after regular time so far. It was also the only game in which Croatia performed in a very balanced manner and was consistently convincing.
In the round of 16 against Japan, Croatia had to go all the way to the penalty shootout, where goalkeeper Livakovic was the hero with three penalties saved. Here, the Croats proved once again that they have nerves of steel and are absolutely up to the pressure of a World Cup.
---
However, Croatia did not perform particularly well against Japan, finding few solutions on the offensive against deep-lying Japanese. This could already be observed against Morocco. Croatia had an easier time in the World Cup so far when they didn't have to control the game. The central midfield of the Croats is very well staffed with Modric, Brozovic and Kovacic, but there is a lack of players up front.
Against Brazil, however, Croatia will tend to take the more defensive role anyway. The Croats will leave the ball and the game to the South Americans, withdraw and try to counterattack. A lot of work will also be put into Croatia's defense, which has already proven that it is in excellent shape. The combination of the experienced Dejan Lovren and young star Josko Gvardiol is particularly strong in central defense. This is one of the reasons why the Croatians have conceded only two goals so far and they will certainly not make it easy for the Brazilians.
Borna Sosa should return to the team after an illness, but Josip Stanisic, an attacking player, is questionable.
Croatia previous World Cup matches
| | | | | | | | |
| --- | --- | --- | --- | --- | --- | --- | --- |
| Date | Opponent | Venue | Result | XG | Possession | Accuracy | Duels won |
| 23/11/2022 | Morocco | N | 0 – 0 | 0.74 : 0.25 | 63.64% | 87.38% | 42.16% |
| 27/11/2022 | Canada | N | 4 – 1 | 1.50 : 0.40 | 45.98% | 83.33% | 51.50% |
| 01/12/2022 | Belgium | N | 0 – 0 | 0.73 : 2.18 | 49.07% | 86.68% | 41.62% |
| 05/12/2022 | Japan | N | 1 – 1 (P) | 0.96 : 1.22 | 59.76% | 85.32% | 48.63% |
---
Brazil World Cup Quarterfinals Preview
Brazil showed against South Korea why they the bookmakers consider them the World Cup favorites. Brazil already led 4-0 at halftime thanks to goals from Vinicius junior, Neymar, Richarlison and Lucas Paquetá. After just one hour, team boss Tite was able to start sparing important players for the quarterfinals. In the end, the score was 4-1 for Brazil.
---
Brazil were not only extremely solid and very dynamic in attack, they also played the kind of game that fans expect from the record world champions. Although the South Koreans also created chances again and again, or at least got into the Brazilians' half, the Brazilian defense also played well and won a lot of balls to immediately transition and attack again.
In the second half, they largely left the ball to the South Koreans, which is why they ended up with just under 53% possession. Nevertheless, the Asians were rarely compelling and ended up with 0.45 expected goals.
This is a stat that can probably be expected for the Croats as well. The runners-up in the World Cup will have to stand firm at the back against this compact Brazilian team and be incredibly efficient up front if they want to prevail. Brazil is currently not treated as the absolute top favorite for the World Cup title for nothing!
There will also be absences on the Brazilian side: For Alex Telles and Gabriel Jesus, the World Cup is already over due to their injuries. The use of Alex Sandro is also questionable.
Brazil previous World Cup matches
| | | | | | | | |
| --- | --- | --- | --- | --- | --- | --- | --- |
| Date | Opponent | Venue | Result | XG | Possession | Accuracy | Duels won |
| 24/11/2022 | Serbia | N | 2 – 0 | 2.65 : 0.22 | 58.71% | 90.46% | 49.30% |
| 28/11/2022 | Switzerland | N | 1 – 0 | 0.82 : 0.07 | 55.18% | 87.43% | 51.25% |
| 02/12/2022 | Cameroon | N | 0 – 1 | 3.17 : 0.44 | 62.09% | 89.49% | 52.02% |
| 05/12/2022 | South Korea | N | 4 – 1 | 2.91 : 0.45 | 53.74% | 88.11% | 50.28% |
---
Team comparison
In favor of Croatia:
+ Very strong central defense with Lovren and Gvardiol
+ Goalkeeper Livakovic goes into the game with a lot of confidence
+ Strong central midfield
+ Croatia can act in a wait-and-see manner
+ They keep a cool head when it comes to knockout games

In favor of Brazil:
+ Clear individual and technical advantages
+ Neymar is back in the game and has already given the team a push
+ Enormous scoring threat, very dangerous attacking line throughout
+ High level of routine and security in the defensive center
+ Croatia had to fight for 120 minutes against Japan
+ Great mood in the team
---
The last duel
Croatia have never won against Brazil in four attempts. Only once has there been a draw, and three times the Selecao have prevailed.
The last encounter took place in 2018: Brazil won a friendly international 2-0 in Liverpool, with Neymar and Roberto Firmino scoring the goals.
Brazil have already had the pleasure of playing Croatia twice in World Cups – in the first match on both occasions. In Germany in 2006, Brazil won 1-0, and in 2014, when Brazil hosted the World Cup itself, they won 3-1 in the opening match of the tournament.
---
Potential opponents for the semifinals
The winner of the duel between Croatia and Brazil will meet the winner of the quarterfinal match between the Netherlands and Argentina in the semifinals.
---
Croatia – Brazil Over Under Prediction
Croatia will be cautious against Brazil. Defensive compactness is the basic concept of every team against the strong Brazilian players. In recent games, Brazil have not only shown that they are extremely goal-threatening, but also that they allow their opponents few scoring opportunities.
With the exception of the 4-1 win over Canada, which was far too blue-eyed at times, the Croats have hardly been explosive offensively in the tournament so far. In the other three games, the Croats scored just a single goal. It's therefore hard to imagine Croatia rediscovering its attacking power against Brazil, of all teams.
We therefore expect a game with few goals and opt for an "Under 2.5".

Croatia – Brazil Prediction
Croatia showed good nerves in the tournament so far, especially against Belgium and Japan, and it's clear that this team can handle pressure. Against Brazil, however, the pressure will be too much for the team that caused such a sensation in 2018.
Brazil will pin Croatia in from the start in their own half, but not with a lot of possession, but in the form of pressing, pressure and momentum. Sooner or later, that will be too much for the Croats. They won't let themselves slip like the South Koreans did in the round of 16, but anything other than a Brazilian victory would be a huge surprise…

Croatia – Brazil Correct Score Bet
As we already described in our Over Under tip, we do not expect Croatia to score against Brazil. On the other hand, the Croatian defense is clearly stronger than that of the South Koreans.
Brazil has such high quality offensively that they will be able to celebrate goals against Croatia again. Also, Neymar's return brings back a central aspect to the Brazilian offense, which can be the decisive factor when it comes to decision-making in the final third.
Our Croatia Brazil result tip is 2-0 and thus Brazil, the World Cup favorites, will advance to the quarterfinals.

---
FAQ – Questions and answers about Croatia – Brazil at the 2022 World Cup
When does Croatia – Brazil start?
The match between Croatia and Brazil will take place on Friday, December 9, 2022 at 6 pm Qatar time. The match will be played at the Education City Stadium in al-Rayyan.
Where will Croatia – Brazil be broadcasted?
In the United Kingdom the game between Croatia and Brazil can be watched live on the BBC. In the United States Fox Sports will be the place to watch the game and in Canada the match will be aired on TNS. Fans from Croatia watch on HRT, followers from Brazil tune in to TV Globo.
How did Croatia and Brazil qualify for the quarterfinals?
Croatia beat Japan in the round of 16. Following a 1-1 draw after extra time, the Croatians prevailed 3-1 in a penalty shootout. Brazil defeated South Korea 4:1 in the round of 16.
Who is the possible opponent of Croatia or Brazil in the semifinals?
The winner of the match between Croatia and Brazil will meet the winner of the match between the Netherlands and Argentina in the semifinals.
Who are Croatia´s best players?
The top players of the Croatian national team play in the central midfield: Luka Modric, Marcelo Brozovic and Mateo Kovacic are absolutely world class! The best young player in the team is 20-year-old center back Josko Gvardiol from RB Leipzig.
Who are Brazil´s best players?
Brazil's squad is full of world-class players. Defensively, these include goalkeeper Alisson Becker and the defenders Marquinhos and Eder Militao, while in attack you can look forward to Vinicius Junior, Neymar, Rodrygo, Raphinha, Richarlison and Casemiro.
How are the Croatia – Brazil betting odds?
The renowned English bookmaker Bet365 offers odds of @9.00 for a win by Croatia. A draw and thus extra time brings odds of @4.50 and a win by Brazil odds of @1.36.