England vs. Senegal Prediction, Betting Tips & Odds | Round of 16
The next hurdle for England on their way to a second World Cup title is Senegal. This is a round of the last 16 pairing that was to be expected in the run-up to the tournament.
We provide you with a in-depth forecast of the match, take a look at the best odds and the most exciting predictions and offer you the most promising England – Senegal betting picks.
England advanced through the group stage quite confidently. In their very first match, they won 6-2 against Iran. After that, the English national team was criticized for a weak 0-0 against the USA, but redeemed itself with a commanding 3-0 victory over Wales.
Senegal did not always have it easy in the group stage, losing their first game against the Netherlands 2-0, but then managed to get the points they needed without being completely convincing. They managed to secure a hard-earned 3-1 victory against Qatar and won the decisive match against Ecuador 2-1.
The match will take place on December 4 at 10pm Qatar time at al-Bayt Stadium in al-Khor.
Latest betting odds England – Senegal
England are considered favorites against Senegal by all international bookmakers.
At our ➜ top bookmaker Betsson you get odds of @1.55 for a win by England. In case of a draw, you can win back 3.90 times your stake, and in case of a win by Senegal after 90 minutes you can even earn 7.5 times your stake.
* odds for regular time only (2×45 minutes) – 2×15 minutes extra time and penalty shoot-out do not count for these betting odds
---

Top Bookmaker for World Cup Betting
A reliable online betting platform provided by dedicated in-house built software, and a consistently attractive offer of popular and interesting sports make Betsson a favourite sports betting provider for many players worldwide.
Sign up with Betsson and get 10 €/$/£ Free Bet
---
World Cup 2022 Betting Argentina vs. Australia
---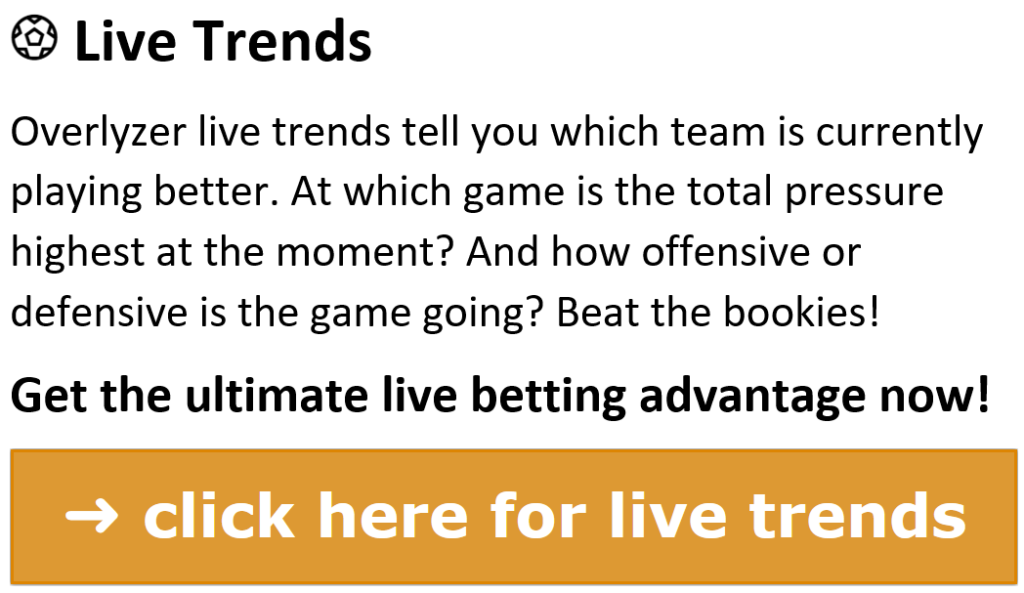 ---
England World Cup 2022 Preview
England earned harsh public criticism for their bloodless performance against the USA on the second matchday of the group stage, but made up for it with a 3-0 win over Wales.
Against the Welsh, the English never left any doubt that the game could go down the drain. Already in the first half England were clearly the better team, only the goals were missing. But the goals came in the second half: two goals by Marcus Rashford and another by Phil Foden made England's clear victory perfect.
Team boss Gareth Southgate had made a few rotations against the Welsh, including putting Jordan Henderson into the starting eleven.
---
England scored nine goals in the group stage and thus demonstrated their great attacking power. England's squad density continues to be impressive and team boss Southgate can draw from a wide range of options.
Against Senegal, England will naturally be looking for a lot of possession and constant pressure. England's midfield should be clearly superior to Senegal's and with the necessary passing accuracy they will be able to keep the Africans well in check. The British are clearly the favorites because of the difference in quality.
England previous World Cup matches
| | | | | | | | |
| --- | --- | --- | --- | --- | --- | --- | --- |
| Date | Opponent | Venue | Result | XG | Possession | Accuracy | Duels won |
| 21/11/2022 | Iran | N | 6 – 2 | 1.56 : 1.67 | 74.32% | 91.37% | 50.55% |
| 25/11/2022 | USA | N | 0 – 0 | 0.62 : 0.78 | 53.67% | 89.12% | 49.33% |
| 29/11/2022 | Wales | N | 3 – 0 | 1.76 : 0.12 | 62.53% | 90.12% | 47.93% |
---
Senegal World Cup 2022 Preview
The 2022 Africa Cup winners were considered to be contenders for a place in the last 16 before the tournament, and in the end they did so. However, due to the absence of Sadio Mané, Senegal was not as convincing as one would have expected before the World Cup.
In the group stage, the team was able to get the necessary points, but the Senegalese did not really play well. The 2-0 defeat against the Netherlands was unfortunate, but expected. The same was true of the 3-1 loss to Qatar, in which Senegal was shaky at times and Qatar was on the verge of picking up their first and only point in the tournament.
Only against Ecuador – in the decisive match of Group A – did Senegal show a very mature performance. Led by strong captain Kalidou Koulibaly, who contributed a goal himself, the strong South Americans were defeated 2-1. The second goal for Aliou Cissé's side was scored by Ismaila Sarr, who was one of his side's strongest along with Koulibaly, Pape Gueye and Youssouf Sabaly.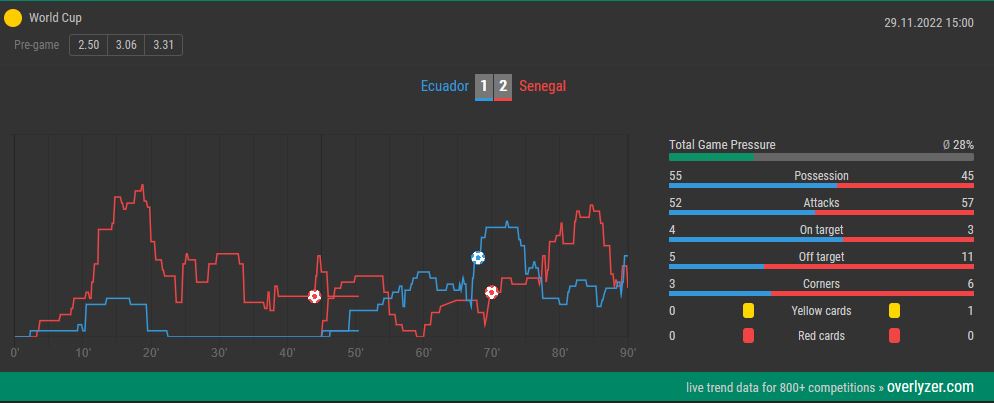 ---
After disappointing in the 4-4-2 against Qatar, Senegal were again convincing against Ecuador in the 4-2-3-1. The stable centre did a good job keeping the dynamic Ecuadorians away from goal.
This will also be the approach against England, against whom it is primarily a matter of consolidating the centre and accepting the duels. What needs to improve significantly against England, however, is their passing ability. So far, the Senegalese have been too error-prone and they cannot afford to lose as many balls as they did in the group phase against England.
Senegal previous World Cup matches
| | | | | | | | |
| --- | --- | --- | --- | --- | --- | --- | --- |
| Date | Opponent | Venue | Result | XG | Possession | Accuracy | Duels won |
| 21/11/2022 | Netherlands | N | 0 – 2 | 0.82 : 0.95 | 48.79% | 83.38% | 44.61% |
| 25/11/2022 | Qatar | N | 3 – 1 | 1.12 : 0.69 | 52.50% | 84.80% | 50.00% |
| 29/11/2022 | Ecuador | N | 2 – 1 | 1.91 : 0.86 | 42.76% | 76.80% | 49.60% |
---
Team comparison
In favor of England:
+ Significant edge in terms of quality
+ Impressive squad density – coach Southgate can add a lot from the bench
+ The attack is in good form and has scored nine goals so far
+ The defense has stabilized since the first group game against Iran
+ Intelligent, technically brilliant central midfield
In favor of Senegal:
+ Strong physicality on almost all positions
+ The team can once again adopt a wait-and-see attitude against England
+ Dangerousness when it comes to set-pieces
The last duel
England and Senegal have never met in football history. The clash in the round of the last 16 of the 2022 World Cup will be the first meeting between these two nations.
---
Possible opponents in the quarter-finals
The winner of the clash between England and Senegal will face the winner of the round of the last 16 between France and Poland in the quarter-finals.
---
England – Senegal Over Under Prediction
While England have a notably strong attack, the level of physicality Senegal will bring to this game is something they have not faced in the World Cup so far.
The Senegalese will stand very deep against England and give the 1966 World Champions a tough fight. It will therefore be difficult for England to find solutions against Senegal's tightly packed defense or centre. Crosses will probably not be an option because Senegal's powerful centre backs will clear everything away.
We therefore expect a game in which not many goals will be scored. Also because Senegal won't be able to make many dangerous attacks. We are betting on an "Under 2.5", i.e. a maximum of two goals scored in the match.

England – Senegal Prediction
The fact that the higher individual quality does not always make the difference has already been proven at this tournament. Ask Denmark, Belgium or Germany!
England, however, have an impressive squad density and can therefore adapt spontaneously and precisely to changing requirements in a game. Hardly any other team is so versatile and can bring in such strong players from the bench. Against Wales, for example, players like Bukayo Saka, Mason Mount or Raheem Sterling only remained on the bench.
This power will be a bit too much for Senegal and that is why we are betting on an England victory after 90 minutes.

England – Senegal Correct Score Bet
The Senegalese will certainly not give England an easy time. It can be assumed that Aliou Cissé's team will put up a strong fight and counter the English with the necessary toughness. However, it is also to be expected that Senegal will not launch many counterattacks themselves, because the central midfield of the British is clearly superior and should control the game well.
We therefore expect the match to be a tight affair in which small details will decide victory or defeat. We are betting on a 1-0 win for England, which the "Three Lions" will have to work hard for.

---
FAQ – Questions and answers about England – Senegal at the 2022 World Cup
When does England – Senegal start?
The match between England and Senegal will take place on November 4 2022 at 10pm Qatar time. The match will be played at the al-Bayt Stadium in al-Khor.
Where will England – Senegal be broadcasted?
In the United Kingdom the game between England and Sengal can be watched live on the BBC. In the United States Fox Sports will be the place to watch the game and in Canada the match will be aired on TNS. Fans from Senegal watch on RTS.
How did England – Senegal advance to the round of the last 16?
England won Group B, beating the USA, Iran and Wales. Senegal lost their opening game in the group to the Netherlands, but went on to beat Qatar and Ecuador to finish second in the group.
Who is the potential opponent of England – Senegal in the quarter-finals?
Who are England´s best players?
The star of the English team is captain and goal scorer Harry Kane. But England have stars in basically every position, such as Rice, Mount, Bellingham and Foden in midfield, Sterling, Grealish and Saka in attack, and Alexander-Arnold at full-back.
Who are Senegal´s best players?
Senegal's biggest star is Sadio Mané, who, however, is not taking part in the World Cup due to injury. In defense, centre back Kalidou Koulibaly and Chelsea goalkeeper Edouard Mendy are the best-known players.
How are the England Senegal betting odds?
Reputable English bookmaker Bet365 is offering odds of @1.53 for a win by England. A draw brings odds of @3.80 and a win for Senegal gives odds of @8.00.