France vs. Morocco Prediction, Betting Tips & Odds | Semifinals
In the second semi-final of the 2022 World Cup, France will face the sensational team from Morocco. The French are looking to reach the World Cup final for the second time in a row and have only one underdog left to play.
We provide you with a detailed preview of the match, as well as the best odds and predictions, and offer you our France – Morocco betting picks.
The road to the semifinals
France went through the tournament in a largely convincing manner: After the 4-1 against Australia and the 2-1 over Denmark, they were already qualified for the round of 16. After that, however, there was a 1-0 defeat against Tunisia – and thus the second North African team in the tournament. In the round of 16, they defeated Poland 3-1, but France were not entirely convincing, and in the quarter-finals they managed a difficult 2-1 victory over England.
Morocco are certainly the biggest surprise of the tournament, finishing first in Group F after a 0-0 draw with Croatia and wins over Belgium (2-0) and Canada (2-1). In the round of 16, they beat Spain on penalties after a 0-0 draw after extra time. In the quarter-finals, they beat Portugal 1-0.
The match will take place on Wednesday 14th of December at 10pm Qatar time at al-Bayt Stadium in al-Khor.
Latest betting odds
France are clearly favoured against Morocco by all international bookmakers.
Our ➜ bookmaker test winner Bet365 offers odds of @1.53 for a win by France. In the event of a draw and extra time, you can win back 4.10 times your stake at Betsson, and odds of @7.50 are available for a win by Morocco after 90 minutes.
* odds for regular time only (2×45 minutes) – 2×15 minutes extra time and penalty shoot-out do not count for these betting odds
---

Best Bookmaker for World Cup Bets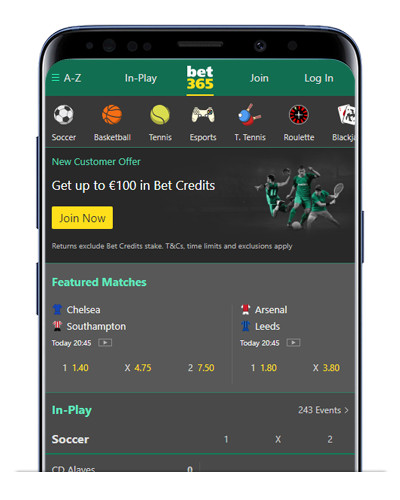 The most established name in world wide sports betting offers a huge range of betting options for new and experienced bettors. Bet365 is well known for great odds on sporting events from around the globe.
Bet365 Review
Sign up with Bet365 and get 100 €/$/£ Bonus
---
World Cup 2022 Betting France vs. Morocco
---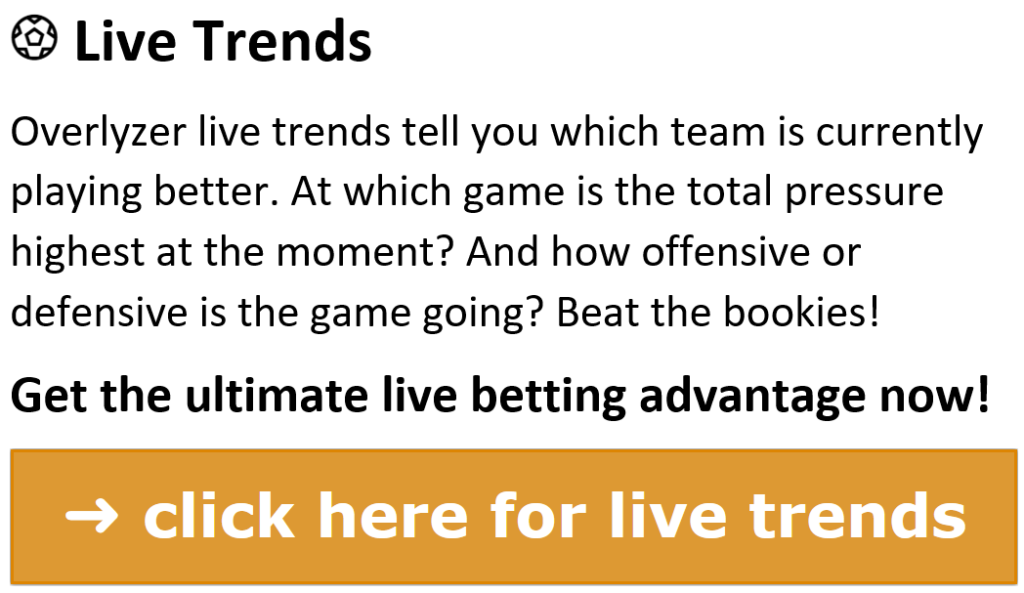 ---
France World Cup 2022 Preview
France must be warned ahead of their semi-final clash with Morocco – in two respects! On the one hand, the Moroccans put in a remarkable performance and have already knocked out three World Cup favorites – Belgium, Spain and Portugal. On the other hand, their own game against England demonstrated how quickly things can unfold in football: Giroud provided the 2-1 for the French and Harry Kane missed a penalty shortly afterwards, putting France up after 90 minutes.
In the quarter-final duel with England, it was again quite quickly obvious why the French are so strong at the moment and are now the sole favorites for the title. The density of the midfield, thanks to the hard-working Antoine Griezmann who keeps dropping back, is an absolute key to success. Griezmann also set up both goals against England and is now the sole record holder in the French national team in terms of assists.
But the fact that France have a real target player in Olivier Giroud is also part of Didier Deschamps' recipe for success. The experienced Giroud is perhaps even more of a presence than world footballer Karim Benzema would have been. The way the 36-year-old uses his body is unique in this tournament so far, and so the Milan striker is already holding on to four tournament goals.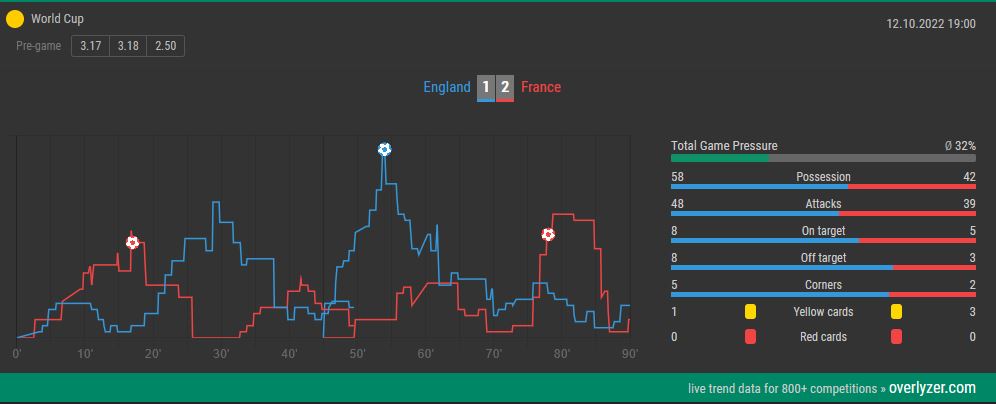 ---
Before the match against Morocco, there is even another facet that the French must keep in mind: Their only defeat in the tournament came against Tunisia – another team from North Africa. However, Deschamps did not field his best line-up in that match.
The only player France will have to do without against Morocco is Lucas Hernández, who tore his cruciate ligament in the first match against Australia. There are no suspended players and since the yellow cards will be cancelled after the quarter-finals, it is now clear that France will be completely free of suspensions at the 2022 World Cup.
France previous World Cup matches
| | | | | | | | |
| --- | --- | --- | --- | --- | --- | --- | --- |
| Date | Opponent | Venue | Result | XG | Possession | Accuracy | Duels won |
| 22/11/2022 | Australien | N | 4 – 1 | 3.10 : 0.39 | 60.59% | 90.66% | 51.52% |
| 26/11/2022 | Dänemark | N | 2 – 1 | 2.81 : 0.79 | 50.64% | 89.11% | 45.23% |
| 30/11/2022 | Tunesien | N | 0 – 1 | 0.89 : 0.31 | 67,91% | 86.78% | 52.07% |
| 04/12/2022 | Polen | N | 3 – 1 | 2.37 : 2.23 | 52,69% | 87.17% | 52.38% |
| 10/12/2022 | England | N | 2 – 1 | 1.17 : 2.12 | 41,01% | 85.67% | 46.63% |
---
Morocco World Cup 2022 Preview
The Moroccans' performances in the World Cup so far have indeed been truly exceptional. They drew 0-0 with runners-up Croatia, which is quite impressive considering that the Croats are also still represented in the tournament. Against Belgium, they achieved a 2-0 victory thanks to a clever, disciplined style of play, which also sent the co-favourites for the World Cup title home early.
After that, however, things got really spectacular: against Spain, they hardly allowed a goal-scoring chance over 120 minutes and won the penalty shoot-out. In the quarter-final against Portugal, the game was even decided after 90 minutes: Youssef En-Nesyri's goal put Morocco into the semi-finals of a World Cup for the first time.
The euphoria surrounding this team is unbelievably high and the many fans on site also made the difference in crucial situations. One gets the impression that the team of charismatic coach Walid Regragui has not had enough yet. Morocco is hungry for more and now wants to tackle France, probably the most difficult hurdle!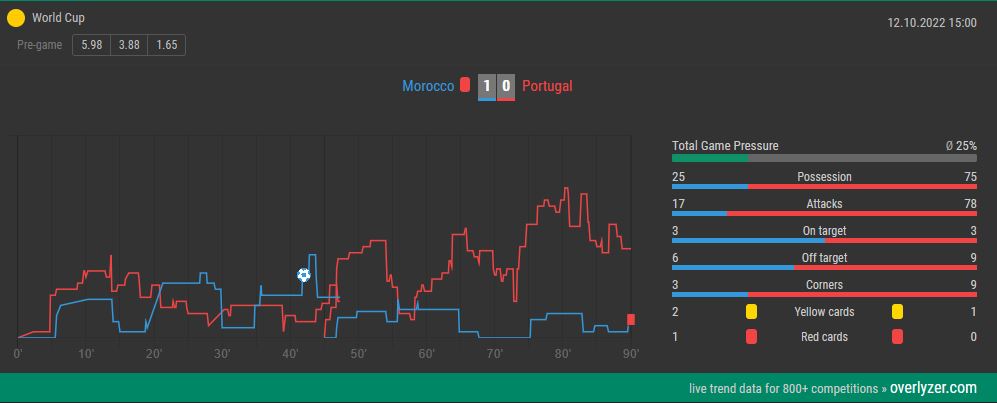 ---
This time, however, it will be much more difficult for the Moroccans than in the previous games. Meanwhile, the team's performances can no longer be dismissed as a flash in the pan and France will be highly focused going into this match. Regragui is a great coach, but the options against France are limited and – as against Spain – will be restricted primarily to defending.
Although it is safe to assume that Morocco will once again "chase" the ball and their opponents and will not want to give the French any space to breathe in the last third of the pitch, the personnel situation is a cause of concern for the North African team boss.
The captain's state of health in particular could be a key factor in this match. Romain Saiss, Besiktas Istanbul's strongest central defender and an absolute leader in the Moroccan team, had to be substituted again against Portugal due to problems in his hamstring. This time he was even taken away on a stretcher. His absence in the semi-final would be a serious loss for Morocco, but since he already got injured against Spain and gritted his teeth, an injury is indeed very likely.
Saiss could be difficult to replace in central defence. While Morocco arguably has the best goalkeeper of the World Cup so far in Bono, the defensive organisation is very much linked to Saiss. On the other hand, Hakim Ziyech, who was also substituted against Portugal, is expected to be fit for the match against France. The only definite absentee will be backup striker Walid Cheddira, who was sent off against Portugal when he got two yellow cards.
The duel everyone will be watching closely in this match is that of the two PSG players Achraf Hakimi and Kylian Mbappé. Here, arguably the best right-back in the world meets the best left-winger in the world and it could be a nail-biting, and possibly decisive, clash between the two Parisian teammates.
Impressively, Morocco have only conceded one goal in the current tournament – and that was an ultimately insignificant own goal in the match against Canada.
Morocco previous World Cup matches
| | | | | | | | |
| --- | --- | --- | --- | --- | --- | --- | --- |
| Date | Opponent | Venue | Result | XG | Possession | Accuracy | Duels won |
| 23/11/2022 | Kroatien | N | 0 – 0 | 0.25 : 0.74 | 36.36% | 83.58% | 55.39% |
| 27/11/2022 | Belgien | N | 2 – 0 | 1.03 : 0.58 | 37.12% | 88.82% | 52.13% |
| 01/12/2022 | Kanada | N | 2 – 1 | 0.51 : 1.22 | 42.09% | 86.13% | 48.60% |
| 06/12/2022 | Spanien | N | 0 – 0 (P) | 0.72 : 1.01 | 26.45% | 75.08% | 51.89% |
| 10/12/2022 | Portugal | N | 1 – 0 | 0.94 : 1.55 | 27.21% | 78.67% | 46.30% |
---
Team comparison
In favor of France:
+ Significant qualitative and technical advantages
+ Centre-forward Giroud is in impressive form
+ The versatile role of Antoine Griezmann has worked flawlessly so far
+ No notable injuries
+ Physical advantages over Morocco
+ With Saiss, there may be one significant injured player for Morocco

In favor of Morocco:
+ Huge hype around the surprise team of the 2022 World Cup
+ Clever tactical approach and high level of discipline
+ Great fighting spirit and defensive strength; only one goal conceded in the entire tournament
+ High efficiency in attack
+ Some sort of "home advantage", due to the many Moroccan fans on site
---
The last duel
France and Morocco have played each other five times in football history. Morocco have managed to hold the French to two draws, but have not yet managed to win.
The last meeting between these two countries was in Paris in November 2007. The match ended 2-2, with Sidney Govou and Samir Nasri scoring for France and Tarik Sektioui and Youssef Mokhtari scoring for Morocco.
That match did not feature any players who could be back on the pitch in 2022. For France, a very young Karim Benzema was playing, but he will not be playing in the 2022 World Cup due to injury.
---
Potential opponents for the World Cup Final
The winner of the duel between France and Morocco will meet the winner of the semifinal match between Argentina and Croatia in the final.
---
France – Morocco Over Under Prediction
Morocco have conceded only one goal in the tournament so far. Walid Regragui's team thus has the safest defense, which thrives less on its individual quality than on its tactical organization.
France, however, have the strongest attacking line-up Morocco will face in the course of this tournament. The French create numerous scoring opportunities and are strong in their decision-making, both individually and as a team.
So far, the game has always gone in Morocco's favor and they have been able to be patient for the most part. But if France build up great pressure from the start and possibly take the lead in the first half, the Moroccans' passive game plan will have to change. Regragui's troops will then have to really attack for the first time in this tournament and whether that will work against the solid French remains to be seen.
We are therefore betting on more spaces for France than one might expect at first glance and are betting on an "over 2.5", i.e. at least three goals scored in the match.in this semi-final. We are therefore betting that not many goals will be scored here.

France – Morocco Prediction
In the end, France will be an obstacle too big for Morocco to overcome. The personnel problems, especially around the important captain Romain Saiss, do not necessarily suggest that the North Africans will be able to keep a clean sheet against the reigning world champions.
We assume here that France will prevail after 90 minutes, also because they will be able to exert sufficient pressure on Morocco. If this happens and the French even score a goal early on, Morocco will have to play more courageously forward and open up, which would throw Walid Regragui's compact tactics into jeopardy.

France – Morocco Correct Score Bet
In the second semi-final match of the 2022 World Cup, we expect France to create more clear-cut scoring opportunities than the Spanish and Portuguese managed against Morocco. Therefore, a French goal should only be a matter of time and if it comes, Morocco will have to change their tactical approach and be bolder going forward.
If France actually get into a situation where they can counter-attack against Morocco, it could also end badly for the Moroccans. So far, the team has always thrived on consistently closing down the defence and the centre. But if the individually superior French get more space, you can expect a couple of goals.
Our France Morocco result tip is a resounding 3-0 for the 2018 World Cup champions, who will advance to their second consecutive World Cup final.

---
FAQ – Questions and answers about France – Morocco at the 2022 World Cup
When does France – Morocco start?
The match between France and Morocco will take place on Wednesday 14 December 2022 at 10pm Qatar time. The match will be played at the al-Bayt Stadium in al-Khor
Where will France – Morocco be broadcasted?
In the United Kingdom the game between Argentina and Croatia can be watched live on the BBC. In the United States Fox Sports will be the place to watch the game and in Canada the match will be aired on TNS. Fans from France watch on TF1 or beIN Sports, supporters from Morocco tune in to SNRT.
How did the France and Morocco qualify for the semifinals?
France beat England 2-1 in the quarter-finals thanks to goals from Tchouameni and Giroud. Morocco sensationally beat Portugal 1-0 with a goal from En-Nesyri.
Who is the possible opponent of France and Morocco in the World Cup final?
The winner of the match between France and Morocco will face the winner of the match between Argentina and Croatia in the 2022 World Cup final.
Who are France´s best players?
The team of world champions France is consistently packed with some world-class footballers: Kylian Mbappé, Olivier Giroud, Antoine Griezmann, Aurelien Tchouameni, Eduardo Camavinga and Benjamin Pavard are just a few examples.
Who are Morocco´s best players?
The biggest star in the Moroccan national team is Achraf Hakimi of Paris Saint-Germain. His fellow full-back Noussair Mazraoui of Bayern Munich is also one of the team's top players. In addition, Hakim Ziyech, Youssef En-Nesyri and goalkeeper Bono need to be watched closely.
How are the France – Morocco betting odds?
The renowned English bookmaker Bet365 offers odds of @1.53 for a win by France. A draw and extra time will bring odds of @3.75 and a win by Morocco brings odds of @8.00.