Expert pick: 3 reasons for a bet against Cristiano Ronaldo
Cristiano Ronaldo did himself no favors with his remarks just before the start of the 2022 World Cup in Qatar. In an interview with journalist Piers Morgan, the Manchester United foreign player criticized his current employer as well as United coach Erik ten Hag.
His statements caused quite a stir and could also have an impact on his performance at the finals in Qatar.
Value Bet: Ronaldo to score less than 3.5 goals at World Cup 2022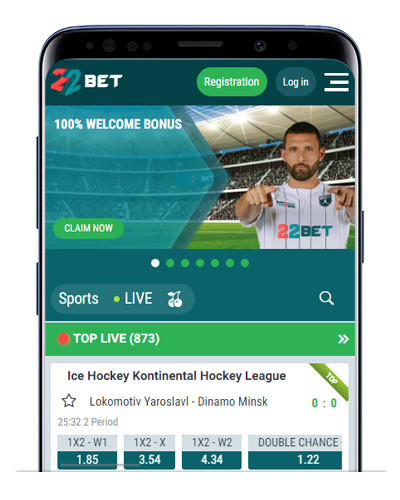 22Bet offers sports betting with high stakes and win limits. In addition, the betting company has a wide range of bets available. Customers who play with higher stakes and do not want to compromise on the betting selection will find 22Bet a great choice!
22bet Review
Sign up with 22BET and get 122 € Bonus
---
Ronaldo's criticism was not limited to coach Erik ten Hag; former coach Ralf Rangnick also received harsh words. The five-time World Footballer of the Year said that to him, the current ÖFB team boss "is not even a coach".
Everyone's had their say about him. Now it's his turn.

90 Minutes With Cristiano Ronaldo.

8pm, Wednesday and Thursday on TalkTV.@cristiano | @piersmorgan | @TalkTV | #90MinutesWithRonaldo pic.twitter.com/auP1BoizhO

— Piers Morgan Uncensored (@PiersUncensored) November 14, 2022
An excerpt from the interview with Cristiano Ronaldo, who went on an all-out rampage just before the 2022 World Cup in Qatar
The interview received a lot of criticism. Not exactly the best conditions for a calm preparation for the World Cup in Qatar.
We provide you with three reasons to bet that Cristiano Ronaldo will score less than 3.5 goals at the 2022 World Cup:
A bet that Cristiano Ronaldo will score less than 3.5 goals in Qatar pays out @1.90, almost double your stake.
Portugal World Cup 2022 fixtures – Group games
---
Three reasons why Cristiano Ronaldo will score less than 4 goals:
1) World Cup preparation has been severely disrupted
Cristiano Ronaldo caused a lot of unrest among his team, because his interview is the biggest topic in all sports media. On the one hand, this harms his personal preparation, but on the other hand, the team will also suffer from the fact that negative sentiment prevails in the run-up.
Coach Fernando Santos will also not be thrilled that Cristiano Ronaldo is apparently putting his own interests above those of his team so close before the tournament.
The coach will have to ask himself whether Cristiano Ronaldo's full attention is on the World Cup or whether he is putting his personal career plans first. After all, the experts agree that the CR7 wants to force a transfer with these statements.
However, the timing is extremely inopportune and can be described as selfish.
➜ check World Cup Betting Odds, Tips and Predictions
2) Angry teammates
Cristiano Ronaldo's teammates seem anything but pleased. As can be seen from media reports, the interview of the United foreign player is not going down well, as his teammates also feel disturbed in their preparation.
This became particularly obvious during the welcoming between CR7 and his teammate at Manchester United, Bruno Fernandes.
Bruno Fernandes catching up with Cristiano Ronaldo in the Portugal camp 👀🇵🇹

(via @selecaoportugal) pic.twitter.com/D1UFlfBlwG

— ESPN FC (@ESPNFC) November 15, 2022
A warm welcome from two teammates looks different. Cristiano Ronaldo obviously underestimated the significance of his interview, as you can also see from the look on his face.
3) A very pragmatic coach
The final argument for this betting slip has nothing to do with the statements of the star player, but with coach Fernando Santos. Although the coach has many strong attacking players in the team, he makes them play a very cautious style of football. Portugal is a highly pragmatic team and defensive stability is key.
Fernando Santos has enjoyed the status of a hero in his homeland since winning the 2016 European Championship, but this is beginning to crumble due to his boring playing philosophy!
Even at the 2022 World Cup in Qatar, it is safe to assume that the Portuguese will rarely celebrate big wins with many goals.