Portugal at the 2022 World Cup – Betting Odds & Tips
Portugal's national team has been closely associated with one name for almost 20 years now. Superstar Cristiano Ronaldo won the European Championship with his teammates in 2016 and is now hoping to crown his great career in what will probably be his last World Cup appearance.
Will Portugal claim their first ever World Cup win in Qatar? We analyze Portugal's current form and squad and give you the best betting strategies and World Cup 2022 betting tips for Portugal at the tournament in Qatar.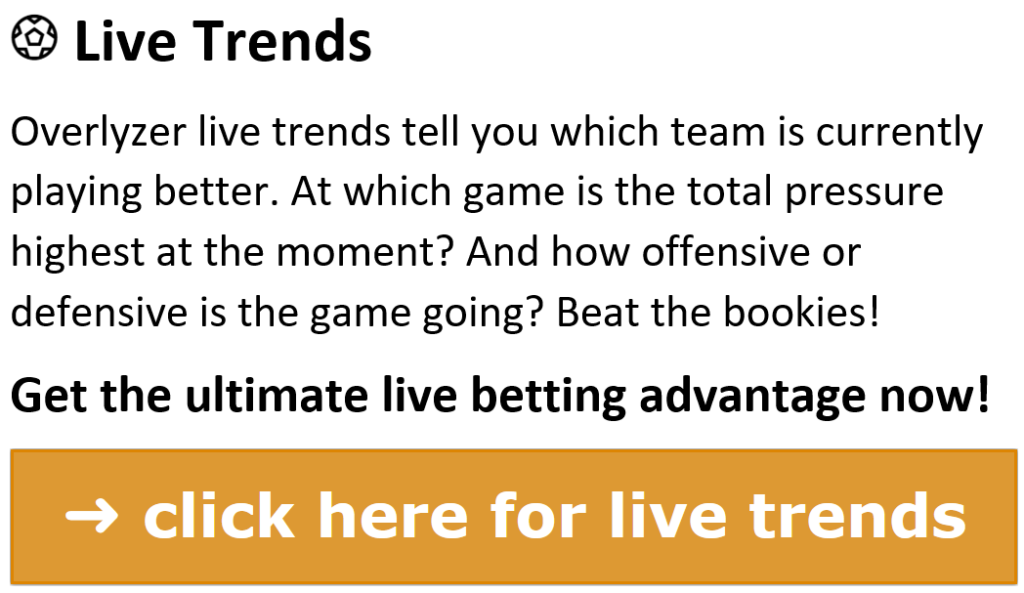 ---
Betting on Portugal at the 2022 World Cup
Portugal odds World Cup 2022
Current form and results
World Cup preparation
Portugal World Cup 2022 fixtures
Portugal World Cup 2022 squad
Portugal World Cup history
FAQ – Questions and answers about Portugal at the 2022 World Cup
---
---
Best Bookmaker for World Cup Betting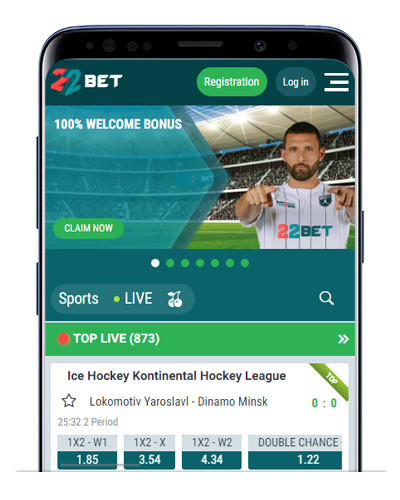 22Bet offers sports betting with high stakes and win limits. In addition, the betting company has a wide range of bets available. Customers who play with higher stakes and do not want to compromise on the betting selection will find 22Bet a great choice!
22bet Review
Sign up with 22BET and get 122 € Bonus
---
Portugal odds World Cup 2022
Portuguese fans have waited in vain for a World Cup title for their team, which only managed to win the European Championship in 2016 and the Nations League in the 2018/19 season.
Football World Cup 2022 Winners Odds – top bookmakers
---
Portugal reached the semi-finals of the 1966 and 2006 World Cups, but were defeated by England and France respectively. The best sports betting sites rank Portugal among the wider circle of favorites for this tournament.
Bet365 offers odds of @15.00 on Portugal winning the World Cup.
---
Portugal came close to reaching a World Cup final at the 1966 and 2006 tournaments, but failed in the semi-finals on both occasions. They have reached the finals of two European Championships.
In the 2004, they surprisingly lost the final to Greece, but in 2016 they beat the French. Will Portugal make it to their first final at a World Cup this year?
With Ghana and South Korea, Portugal will face two underdogs who are not expected to play for the group win. The only threat comes from Uruguay, who knocked Cristiano Ronaldo and his team-mates out of the tournament at the last World Cup round of 16 in 2018.
Nevertheless, the bookmakers agree that Portugal are the firm favorites in Group H.
---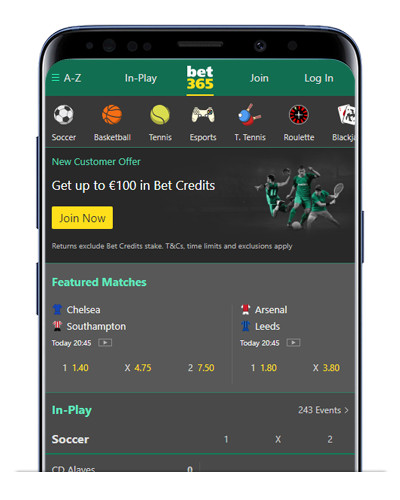 The most established name in world wide sports betting offers a huge range of betting options for new and experienced bettors. Bet365 is well known for great odds on sporting events from around the globe.
Bet365 Review
Sign up with Bet365 and get 100 €/$/£ Bonus
There has not been a World Cup or European Championship in recent years in which Cristiano Ronaldo was not one of the favorites for the title of top scorer. At the World Cup in Qatar, too, the exceptional Portuguese player has the fourth-lowest odds of all players. This means that only Harry Kane, Kylian Mbappe and Karim Benzema are given better chances to win the "Golden Boot".
Diogo Jota is another candidate for the "Golden Boot". When betting on the best World Cup goal scorer, however, you have to bear in mind that coach Fernando Santos often plays quite defensively and his attacking players also have to work hard at the back.
Cristiano Ronaldo will be top scorer @ 17.00 / Bet365
Diogo Jota will be top scorer @ 34.00 / Bet365
---
Current form and results
Portugal only finished second in the World Cup qualifiers for the Qatar, as they lost the decisive match to win the group at home against Serbia 2-1.
➜ grab the ultimate live betting advantage with Overlyzer now!

sign up and Beat the Bookies!

---
Portugal beat Turkey (3-1) and North Macedonia (2-0) in the World Cup play-off to book their ticket to the World Cup in Qatar.
In the first half of 2022, they also participated in four Nations League matches. After a 1-1 draw against Spain, they beat Switzerland (4-0) and the Czech Republic (2-0). The Swiss, however, retaliated in the second match and won 1-0.
Fun fact: Portugal were lucky that they met a big underdog with North Macedonia in the World Cup play-off, who knocked out Italy with a completely surprising 1-0 away win in the knockout game beforehand. Italy, after all the newly crowned European champions, is thus the most prominent team that will be missing from the World Cup finals in Qatar.
In September, Portugal boosted their self-confidence with a clear 4-0 win in the Czech Republic, but if you look at the expected goals ratio of 1.82 : 1.57, this victory in Prague turned out to be far too high.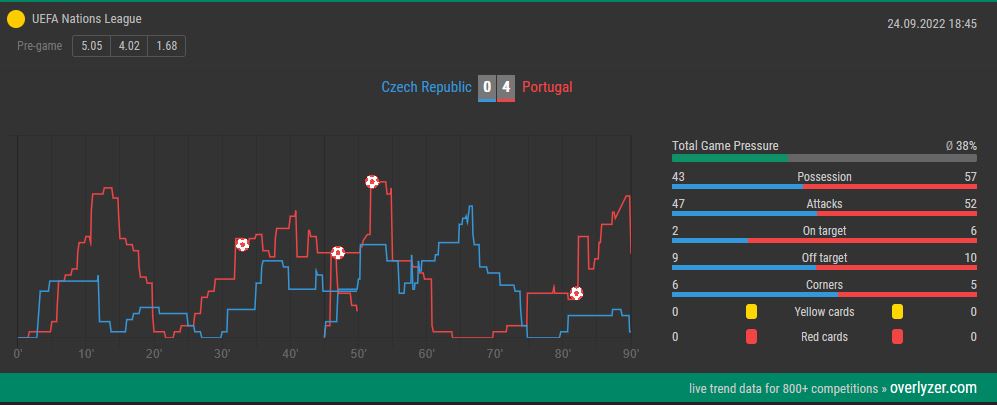 Manchester United's Diogo Dalot was eye-catching and contributed two goals for the Portuguese side. This is a rare occasion, as Dalot is the right-back of the Portuguese team.
The "derby" was lost, however: Portugal suffered a bitter 1-0 defeat at home to Spain, with Álvaro Morata's winning goal coming in the 88th minute. This game was also well balanced and Portugal was closer to a goal than the Spanish for a long time, although they only collected 34% possession, which is no surprise against the playful Spaniards.
---
World Cup preparation
It is already decided that Portugal will test against Nigeria in November. Surprisingly, the Nigerians are not participating in the World Cup and are a very interesting opponent for the Portuguese, especially because of their dynamic attacking players.
17 November 2022: Portugal – Nigeria
It is not yet known if Portugal will arrange more friendly matches. We will update this page regularly and keep you informed.
Portugal International Games in 2022
| | | | | | | | |
| --- | --- | --- | --- | --- | --- | --- | --- |
| Date | Opponent | Venue | Result | XG | Possession | Accuracy | Duels won |
| 24/03/2022 | Turkey | H | 3 – 1 | 2.85 : 2.37 | 59,31% | 87,87% | 42,54% |
| 29/03/2022 | North Macedonia | H | 2 – 0 | 1.70 : 0.10 | 63,82% | 88,62% | 60,00% |
| 02/06/2022 | Spain | A | 1 – 1 | 0.94 : 1.18 | 41,44% | 82,41% | 46,63% |
| 05/06/2022 | Switzerland | H | 4 – 0 | 3.92 : 0.22 | 53,74% | 90,80% | 56,49% |
| 09/06/2022 | Czech Republic | H | 2 – 0 | 0.82 : 0.44 | 61,16% | 90,22% | 46,32% |
| 12/06/2022 | Switzerland | A | 0 – 1 | 2.81 : 0.46 | 55,63% | 83,34% | 55,25% |
| 24/09/2022 | Czech Republic | A | 4 – 0 | 1.82 : 1.57 | 56,63% | 87,61% | 50,61% |
| 27/09/2022 | Spain | H | 0 – 1 | 1.08 : 0.86 | 34,00% | 79,21% | 51,52% |
| 17/11/2022 | Nigeria | N | | | | | |
---
Portugal World Cup 2022 fixtures
The World Cup in Qatar starts for the Portuguese team on November 24th 2022 with their game against Ghana, where they should not allow themselves to slip up, as Uruguay, the most difficult group opponent, awaits four days later. Finally, Cristiano Ronaldo and Co. will face the South Korean national team on December 2nd 2022.
---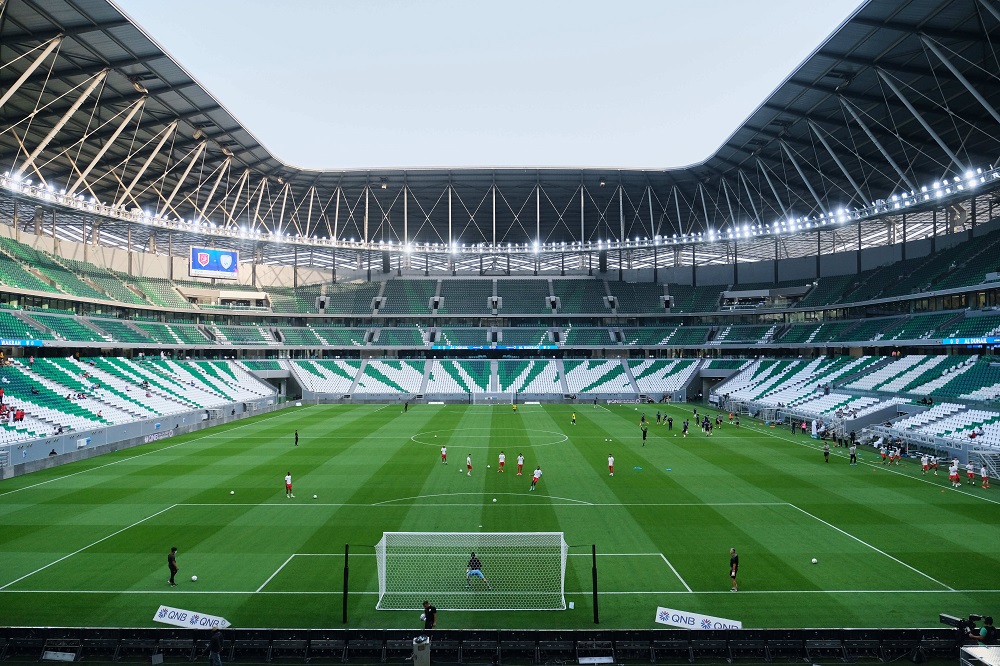 ---
Portugal World Cup 2022 squad
Portugal have numerous top-class players in their squad, especially on the attack – and that certainly doesn't just refer to Cristiano Ronaldo. With Bernardo Silva, Bruno Fernandes, Rafael Leão, Diogo Jota and André Silva, there are many elite attacking players in the squad.
The fact that Portugal are rarely capable of spectacular victories is due to the pragmatic coach Fernando Santos, who has been on the sidelines since 2014 and achieved hero status in Portugal after winning the European Championship title in 2016.
The coach won the trophy as an underdog and although his squad has a lot of quality by now, he still focuses on defense. Fernando Santos usually relies on a 4-1-4-1 formation against stronger opponents, but can also deploy a more attacking 4-3-3.
Portugal are equipped with the squad of a world champion, but act like underdogs in major events.
Portugal goalkeepers
Rui Patricio, who was the regular goalkeeper at the last two World Cups and won the European Championship in 2016, is likely to be the first choice in goal. The goalkeeper is particularly strong when it comes to shots from a very close range. He is often hesitant with high crosses and prefers to rely on his centre-backs in these situations.
Diogo Costa, the younger of the two, is the second choice in goal, who coach Fernando Santos somewhat surprisingly chose for the decisive play-off matches against Turkey and North Macedonia. It will therefore be exciting to see who the coach puts his trust in at the World Cup in Qatar.
GK – Rui Patricio (AS Roma)
GK – Diogo Costa (FC Porto)
GK – Rui Silva (Betis Sevilla)

Portugal center backs
Manchester City centre-back Ruben Dias is the star in the back line. The Portuguese is a calm and level-headed defender who can rely on his excellent anticipation. In the build-up to the game, his coach Pep Guardiola appreciates him at Manchester City for his passing skills.
Danilo Pereira, who usually plays as a defensive midfielder for his club Paris Saint-Germain, could start next to him.
Ruben Dias is currently among the very best centre-backs in the world, but his colleagues in the centre of defense don't quite have the same class as the City player.
CB– Ruben Dias (Manchester City)
CB/DM – Danilo Pereira (Paris Saint-Germain)
CB – Pepe (FC Porto)
CB– Antonio Silva (Benfica)


Portugal full backs
There are several strong options on both wings in the back four for Portugal coach Fernando Santos and he does not have to worry about the full-back positions. At right back, Manchester City's João Cancelo will have the best chances for a starting spot. Cancelo has an incredible feel for open spaces and a very strong positional play. He is a competent full-back who has no weaknesses in either attack or defense.
On the left side of defense, Nuno Mendes, just 20, is challenging for Raphaël Guerreiro's place and could be in the starting line-up in Qatar. The left-back moved from Sporting to Paris Saint-Germain this summer for a fee of 38 million euros.
RB – João Cancelo (Manchester City)
RB – Diogo Dalot (Manchester United)
LB – Raphaël Guerreiro (Borussia Dortmund)
LB – Nuno Mendes (Paris Saint-Germain)


Portugal central midfield
Bernardo Silva and Bruno Fernandes are excellent attacking midfielders, as the two Premier League foreign players are technically very strong and can play dangerous key passes.
Wolverhampton foreign players Neves also usually plays an important role in the defensive midfield.
DM – Ruben Neves (Wolverhampton Wanderers)
DM – William Carvalho (Betis Sevilla)
DM – João Palhinha (Fulham FC)

CM – Matheus Nunes (Wolverhampton Wanderers)
CM – Vitinha (Paris Saint-Germain)
CM – João Mário (Benfica)
CAM – Bernardo Silva (Manchester City)
CAM – Bruno Fernandes (Manchester United)

Portugal's pride and joy is their forward line. Superstar Cristiano Ronaldo will start in the centre of the attack and is one of the top candidates for "Golden Boot".
---
Portugal attack
On the wings, João Félix and Otávio are contenders on the right, but Felix is also capable of playing as a second striker. Left winger Rafael Leão will play an important role after Diogo Jota's absence.
RW – Otávio (FC Porto)
RW/ST – João Félix (Atletico Madrid)

LW – Rafael Leão (AC Milan)
LW – Ricardo Horta (SC Braga)
ST – Cristiano Ronaldo (Manchester United)
ST – André Silva (RB Leipzig)
ST – Goncalo Ramos (Benfica)

Portugal competition flair
One can' t shake the feeling that coach Fernando Santos likes to see himself as an underdog at all major events. This was not completely untrue until the European championship title in 2016, as the Portuguese had never before triumphed at a major event.
After the European Championship title in 2016, the public expected a similar performance at the 2018 World Cup and furthermore they were hoping for more exciting gameplay. After all, there are absolute elite players on the attack in the Portuguese ranks.
Coach Fernando Santos, however, sticks to his pragmatic approach to the game and a solid defensive performance is more important to the coach than an exciting style of play.
The European Championship title proved him right, but a little more self-confidence could certainly benefit the team. It would be wonderful if these exceptional footballers could put all their potential on the road for once.

---
---
Portugal World Cup history
It is hard to believe, but Portugal have only participated in seven World Cups. It was not until the 1966 World Cup that the team qualified for the first time and achieved its best result in World Cup history. The team led by the brilliant Eusebio, who was top scorer with nine goals, finished in a strong third place.
The next World Cup participation did not occur until 20 years later, as in the years before they failed to qualify against teams such as Romania, Bulgaria, Poland and Scotland.
It was not until 2006 that Portugal again managed to show what they were made of, finishing 4th in the World Cup under Luiz Felipe Scolari, only to be defeated by France in the semi-finals. In 2010, they reached the last 16, where they lost out to the eventual world champions Spain.
The disappointment was huge when, under coach Paulo Bento, the team failed to make it past the group stage at the 2014 World Cup, even though they had some very beatable opponents in Germany, the USA and Ghana. After this failure, Fernando Santos took over as coach and, although the team promptly became European champions, they were eliminated by Uruguay in the last 16 at the recent 2018 World Cup in Russia.
---
FAQ – Questions and answers about Portugal at the 2022 World Cup
Did Portugal qualify for the 2022 World Cup?
Portugal qualified for the World Cup in Qatar despite finishing second in the World Cup qualifiers behind Serbia. In the World Cup play-off matches, however, Fernando Santos' team beat Turkey and Northern Macedonia to earn a ticket to the 2022 World Cup.
Who is Portugal's coach for the 2022 World Cup?
Fernando Santos has been Portugal's national coach since 2014 and won the European Championship two years after taking over. The coach uses a very cautious approach to the game, despite the fact that there are many stars in the Portuguese attack.
Who are Portugal's stars at the 2022 World Cup?
Of course, the fans' eyes are primarily on Cristiano Ronaldo, who will probably be making his last appearance at a World Cup due to his age. With Ruben Dias and Bruno Fernandes, there are other top international players in Portugal´s squad.
Who will Portugal play against at the 2022 World Cup?
Portugal will face Uruguay, Ghana and South Korea in Group H at the 2002 World Cup in Qatar.
How many times have Portugal been football world champions?
Portugal's national team has never reached a World Cup final. Twice Portugal reached the semi-finals, where they lost to England (1966) and France (2006).