Portugal vs. Ghana Prediction, Betting Tips & Odds | World Cup 2022
The second match in Group H between Portugal and Ghana will take place on Thursday, November 24, 2022 at 4pm GMT at Stadium 974 in Doha. We provide you with an analysis of both teams, a preview of the match and the best Portugal – Ghana World Cup tips and odds.
Portugal is often considered a dark horse at major events. However, they only lived up to their praise in 2016, when they won the European Championship. At World Cups, they usually disappoint and in the last three tournaments, the Portuguese never made it past the round of 16.
This year, however, they have an incredibly strong team – but probably also the wrong coach…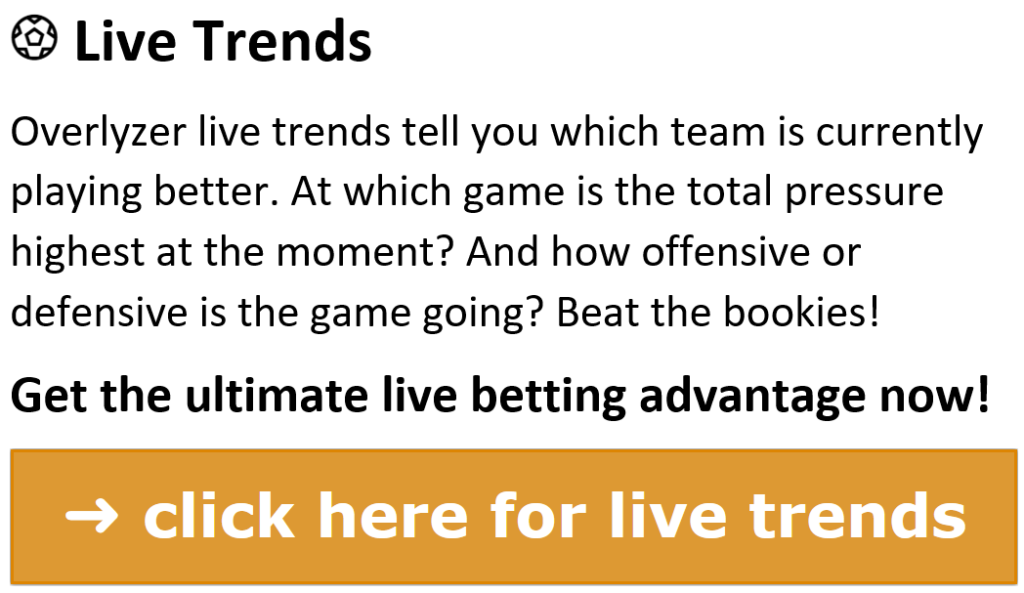 ---
Latest Betting Odds Portugal vs. Ghana
In the match against the big underdog of the group, Ghana, Portugal is favorite according to all bookies. Our bookmaker test winner Bet365 offers odds of @1.40 for a win by Portugal. A draw offers odds of @4.50 and a win by Ghana gets very lucrative odds of @9.00.
---

---
Fun Fact: Cristiano Ronaldo scored his 50th international goal against Ghana in the group stage of the 2014 World Cup. Since then, CR7 has scored 67 more goals for the Seleção das Quinas Tugas!
Top Bookmaker for World Cup Betting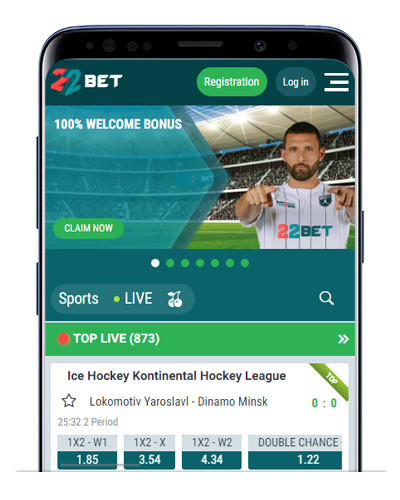 As a well known online bookmaker with a brilliant reputation 22BET are committed to provide a secure betting experience to their customers. 22BET stands for more than competitive odds and high limits on world wide sporting events with huge live betting options. New customers will receive a € 122 Welcome Bonus!
22bet Review
Sign up with 22BET and get 122 € Bonus
---
World Cup 2022 Betting Portugal vs. Ghana
---
Portugal World Cup 2022 Preview
Rarely before has Portugal's squad been as strong as it is this year. The Portuguese have top international players in virtually every position – and then, of course, there's seasoned star Cristiano Ronaldo, who can always make the difference, even if he declined a bit in the recent past.
However, Portugal's coach is publicly criticized. Fernando Santos was regarded as a hero in his home country because he won the European Championship with Portugal in 2016, the country's first major title. The coach still draws on this success today, even though the media and numerous experts believe that he is making far too little out of the team's current potential.
Fernando Santos takes an extremely pragmatic and cautious approach. That was one of the reasons why Portugal won the European Championship in 2016. In 2022, however, things are different, and Portugal has explosive and dynamic attacking players who can't really flourish in Santos' system.
The potential is huge, but the style of play is not necessarily suited to the players' strengths. Benfica's Rafa Silva, one of the members of the 2016 European Championship team, even resigned from the national team to focus on club soccer. A foreshadowing of potentially bigger problems ahead for Portugal.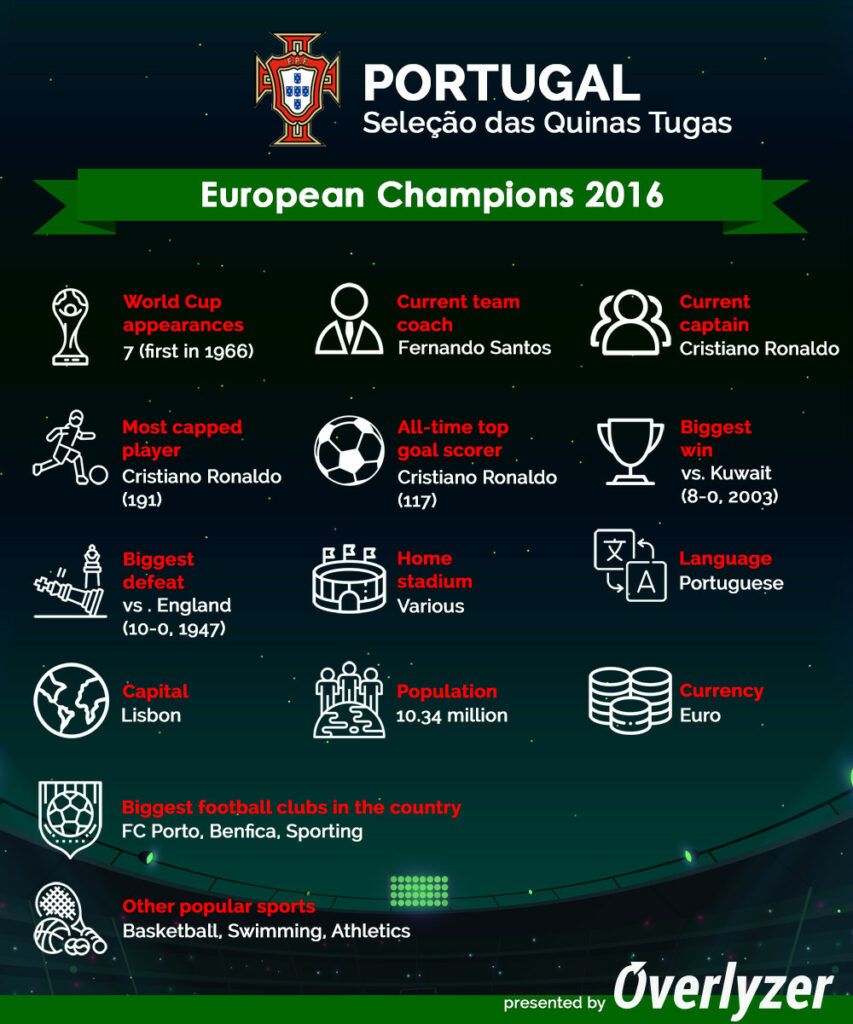 ---
Group H has been a favorable draw for Portugal. The team could have faced much tougher opponents, but with its pragmatic approach, it should have no problems against South Korea and Ghana, and probably Uruguay as well.
However, it's another story how Portugal will fare against the real top teams in the world.
> Read all about Portugal´s World Cup squad
Portugal last three games
| | | | | | | | |
| --- | --- | --- | --- | --- | --- | --- | --- |
| Date | Opponent | Venue | Result | XG | Possession | Accuracy | Duels won |
| 12/06/2022 | Switzerland | A | 0 – 1 | 2.81 : 0.46 | 55.63% | 83.34% | 55.25% |
| 24/09/2022 | Czech Republic | A | 4 – 0 | 1.82 : 1.57 | 56.63% | 87.61% | 50.61% |
| 27/09/2022 | Spain | H | 0 – 1 | 1.08 : 0.86 | 34.00% | 79,21% | 51.52% |
---
Ghana World Cup 2022 Preview
Ghana are obviously struggling with some very serious problems ahead of the World Cup. First, the Ghanaians disappointed at the Africa Cup all the way, dropping out of the group stage without a win against Morocco, Gabon and the Comoros. After that, a new team manager took over with Otto Addo. However, the Hamburg native remains talent manager at Borussia Dortmund at the same time as holding the position of team manager. A rather unusual arrangement.
Addo then began trying to persuade several Ghanaian-born players who will be eligible to play for other national teams to wear the Ghana team jersey. By far the most exciting of these candidates is Athletic Bilbao's Basque-born Iñaki Williams. The other attempts, however, seem rather desperate and show, that Ghana lack some quality players.
The return of Arsenal's Thomas Partey, who has been injured time and again, but is now slowly getting back on track, brings some hope. In addition, Mohammed Kudus from Ajax Amsterdam and Kamaldeen Sulemana from Stade Rennes are two extremely talented attacking players who could also liven up Ghana's game.
However, the test matches speak for themselves: In June, they only managed to beat Madagascar, followed by a disappointing draw against the Central African Republic, in which Ghana remained completely harmless.
This was followed by a 4-1 loss to Japan and a 0-0 draw with Chile – in both matches, Ghana was uncreative, hardly created any clear-cut scoring chances and also lost the decisive duels.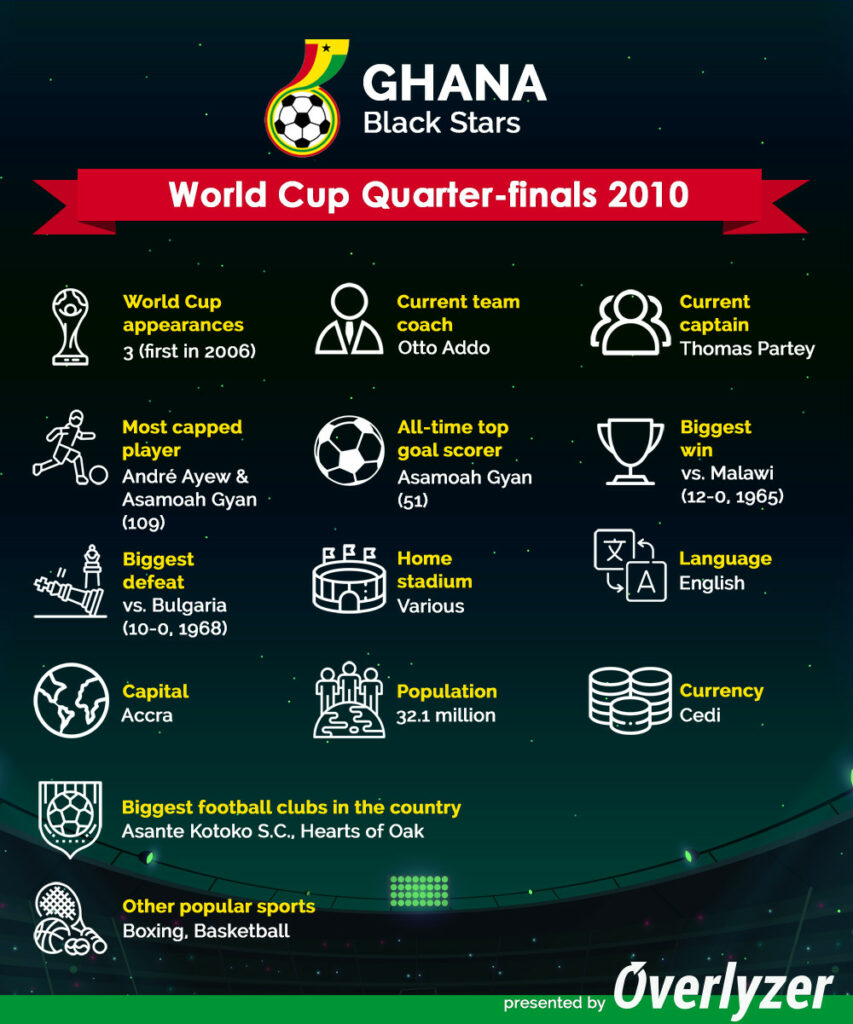 ---
The situation didn't get any better in September, when they suffered an outright 3-0 defeat to Brazil, with the Brazilians collecting an incredible 4.66 Expected Goals.
Against the semi-professional team from Nicaragua, they were clearly superior, but still only managed to win 1-0. Ghana is still not functioning at all and, despite some good individual players, faces an extremely difficult tournament.
> Read all about Ghana´s World Cup squad
Ghana last three games
| | | | | | | | |
| --- | --- | --- | --- | --- | --- | --- | --- |
| Date | Opponent | Venue | Result | XG | Possession | Accuracy | Duels won |
| 29/03/2022 | Chile | N | 0 – 0 | 0.50 : 0.26 | 48.85% | 88,37% | 44.10% |
| 23/09/2022 | Brazil | N | 0 – 3 | 0.53 : 4.66 | 39.02% | 86.59% | 44.39% |
| 27/09/2022 | Nicaragua | N | 1 – 0 | 3.00 : 0.29 | 60.02% | 86.40% | 53.65% |
---
Team comparison Portugal vs. Ghana
In favor of Portugal:

+ Top players at almost all positions
+ Furthermore, some world-class players like Rúben Dias, Bruno Fernandes or Bernardo Silva
+ With Cristiano Ronaldo, they have a five-time world footballer of the year in their ranks who can always make a difference
+ One of the best full-backs in the tournament, with Nuno Mendes and Joao Cancelo.
+ According to this, at least in theory, massive attacking power!
+ Ghana still had nothing going for them in 2022…
In favor of Ghana:
+ Some exciting talents, such as Kudus or Sulemana
+ Two exciting new additions with Williams and Lamptey
+ A good defense featuring Premier League players
+ Portugal under Fernando Santos is playing far below expectations and potential.
---
The last duel
Portugal and Ghana have only met once. In the group stage of the 2014 World Cup, Portugal won the last group match against Ghana 2-1.
Portugal took the lead through an own goal, while Ghana equalized thanks to Asamoah Gyan. Cristiano Ronaldo scored the winner for Portugal in the closing stages.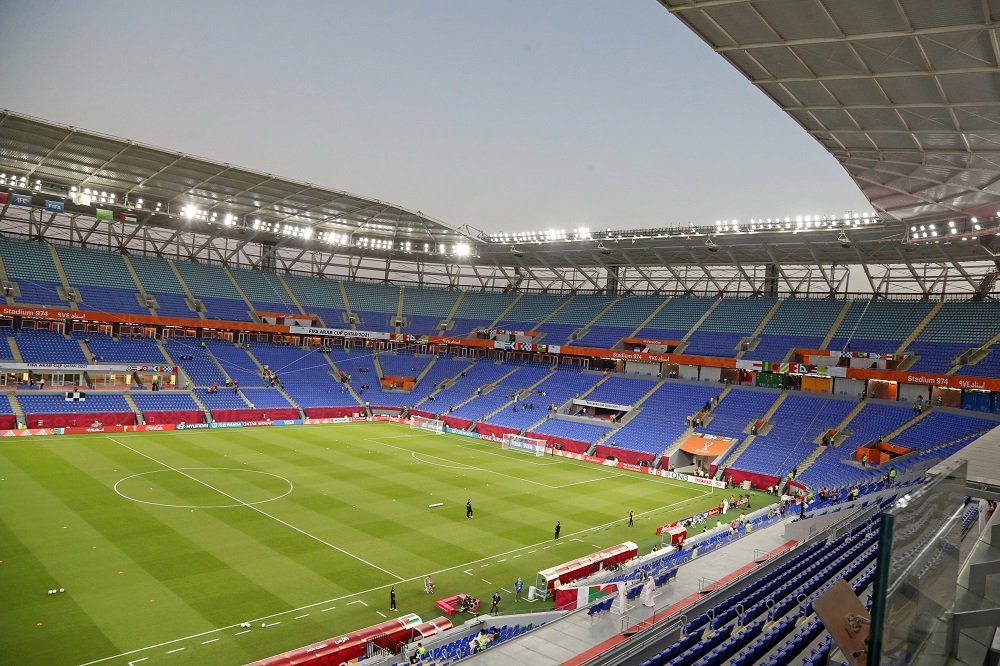 ---
It was not a memorable victory, however: both Portugal and Ghana were eliminated. Germany and the USA advanced to the round of 16.
---
Next World Cup 2022 Games with Predictions, Odds & Tips
Check our predictions and picks for each game at World Cup 2022. Click match link for Betting Odds and Tips, over/under Betting and correct score betting previews.
---
Portugal – Ghana Over Under Tip
The Portuguese are enormously strong on the attack, but also extremely inconsistent due to the almost contradictory style of play practiced under team boss Fernando Santos.
At times, opponents are downright outplayed, at other times they struggle to create chances. Ghana, on the other hand, generally have great problems in creating chances and rely heavily on individual actions or set-pieces.
Given these problems on both sides, we opt for the "under" bet here and bet on an "under 2.5", i.e. a maximum of two goals in the match.

Portugal – Ghana Match Prediction
Portugal's odds of @1.57 for this match are quite attractive, considering the problems Ghana are facing and the weak form they have had this year.
The Portuguese are to be placed well above Ghana in terms of quality and even if not all stars are properly incorporated, the tactical discipline that team boss Fernando Santos demands may even be an advantage in this match.
Therefore, we bet that Portugal will win against Ghana.

Portugal – Ghana Correct Score Bet
Practically every Portuguese player is capable of scoring goals. The depth of their attack is so great that it even extends to the defensive players. Only Fernando Santos' cautious approach means that there are few real spectacles involving Portugal, but rather boring victories.
Against Ghana, however, the difference in quality should clearly tip the scales in favor of the Portuguese. In addition, Portugal is nevertheless more experienced in major tournaments. Our result bet here is a 2-0 for the favorite from Portugal.

FAQ – Questions and answers about Portugal – Ghana at the World Cup 2022
When does Portugal – Ghana start?
The Group H match between Portugal and Ghana will take place on November 24, 2022, at 4 pm GMT at Stadium 974 in Doha. It is the only match in the group to be played in Qatar's capital.
Where will Portugal – Ghana be broadcasted?
In the United Kingdom the game between Portugal and Ghana can be watched live on the BBC. In the United States Fox Sports will be the place to watch the game and in Canada the match will be aired on TNS. In Portugal, RTP secured the rights to the 2022 World Cup in Qatar, while fans of Ghana´s national team will watch the match on SuperSport International, GBC or New World TV.
Who are Portugal's best players?
With five FIFA Player of the Year awards to his name, Portugal's biggest star is of course Cristiano Ronaldo. However, the Portuguese also have other world-class players such as Rúben Dias, Joao Cancelo, Bernardo Silva (all Manchester City), Bruno Fernandes (Manchester United) or Joao Felix (Atlético Madrid).
Who are Ghana's best players?
Ghana's biggest star is Arsenal midfielder Thomas Partey, who is mostly known internationally as Thomas. The country's two top talents, Kudus and Sulemana, are also worth keeping an eye on.
What are the Portugal Ghana betting odds?
British bookmaker Bet365 favors Portugal in this match and offers odds of @1.40 for a win. A draw has odds of @4.50 and if underdog Ghana wins, you can win back 9.00 times your stake.