How many goals will be scored at the World Cup in Qatar?
Most of the leading bookmakers offer a bet on the total number of goals scored on every major tournament. We take a look at some statistics on this interesting bet and offer our thoughts. After all, a wager on the total number of goals scored could be particularly worthwhile in this tournament!
In order to be able to estimate the average number of goals scored at this World Cup and thus also the total number of goals, we should first look at the statistics of previous World Cups:
➜ check Overlyzer World Cup Tips, Predictions and Bookmaker Betting Odds
---
Overlyzer Expert Pick: less than 165,5 goals to be scored at World Cup 2022

---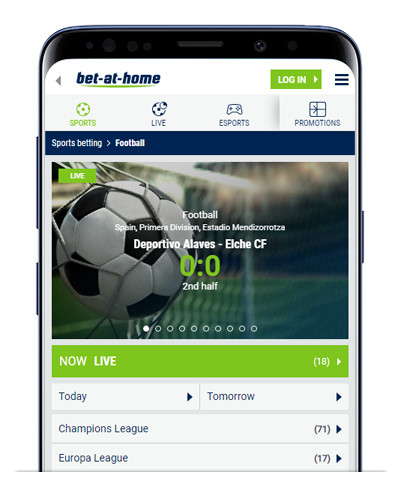 Bet-at-home is a household name for online sports betting in many European countries with more than 5 million registered customers. Punters appreciate the secure betting platform and the wide range of sports with a huge number of different betting markets available.
Join Bet-at-home and claim your €100 Bonus now
---
| | |
| --- | --- |
| Word Cup | Average number of goals per game |
| 1930 | 3.89 |
| 1934 | 4.12 |
| 1938 | 4.67 |
| 1950 | 4.00 |
| 1954 | 5.38 |
| 1958 | 3.60 |
| 1962 | 2.78 |
| 1966 | 2.78 |
| 1970 | 2.97 |
| 1974 | 2.55 |
| 1978 | 2.68 |
| 1982 | 2.81 |
| 1986 | 2.54 |
| 1990 | 2.21 |
| 1994 | 2.71 |
| 1998 | 2.67 |
| 2002 | 2.52 |
| 2006 | 2.30 |
| 2010 | 2.27 |
| 2014 | 2.67 |
| 2018 | 2.64 |
---
Of course, it makes no sense to focus on World Cups that happened many decades ago. Football is changing and developing fast.
However, if you look at just the five World Cups of the 21st century, for example, you get much more realistic numbers. In 2002, the average was just over 2.5 goals and the two tournaments that followed both had low averages of 2.30 and 2.27 goals per game.
In 2014 in Brazil and 2018 in Russia, on the other hand, significantly more goals were scored.
---

The bookmaker bet-at-home offers a bet on the total number of goals at the World Cup in Qatar. The bookmaker makes the cut at 165.5 goals, which equates to a goal average of 2.59 in 64 games.
---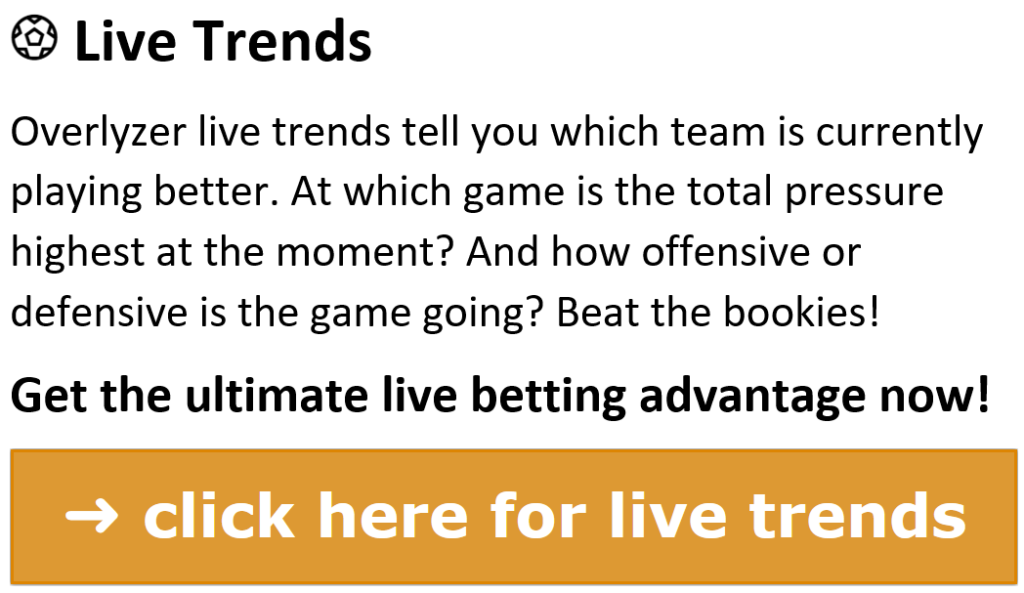 ---
In the last two tournaments, therefore, an over bet would have been successful. In the other three World Cups of the 21st century, this goal average would not have been reached.
There are three solid arguments that there is a lot of value in an under bet on the total number of goals at this World Cup:
1) The players are exhausted
It is the first time in the history that a World Cup will be played in winter. Until a few days ago, the players, most of whom are signed to European clubs, played games at their national leagues and were also involved in the European competitions.
At a World Cup played during summer, a large number of the players have been out of the European Cup for a long time and thus do not have such an intensive schedule in the run-up to the tournament.
2) Qatar's climate
Most of the matches will take place under very difficult conditions. Qatar is located at the Persian Gulf and has extremely high temperatures all year round. At many games, the heat will climb to over 30 °C.
In addition, due to the subtropical climate, the humidity is also extremely high. This will be very unfamiliar for the majority of the players and most footballers will find it difficult to get acclimatized.
Not only the pace of the games could be affected by these climatic conditions, but also the teams´ strategy when they take the lead. Many strong teams will save their energy after the opening goal rather than push for more goals.
3) Many underdogs are better accustomed to Qatar´s climate
When you place an over bet on the total number of goals at a World Cup, you naturally hope for numerous scoring festivals.
However, these might be quite rare in Qatar, not only for the two reasons described above, but also because some of the biggest underdogs will cope better with the weather conditions than, for example, the top teams from Europe.
According to the betting sites, Saudi Arabia, Tunisia, Iran and Qatar are among the biggest underdogs at this tournament. However, these are precisely the countries that will probably cope best with the climatic conditions at this World Cup.