Cash-Out Strategies for Sports Betting & Football Betting
It's not over until the referee blows the whistle. This bit of folk wisdom is not quite the case anymore these days, as so many sports betting sites now offer a feature known as cash-out, which gives sports betting enthusiasts the option to end their bets well before the match has officially finished.

So what is this cash-out option and how does it work? Which bookmakers offer this feature and what are the advantages and disadvantages? Can you successfully use the cash-out strategy for betting success in the long term? We will answer these questions and many others for you in this article.
Cash Out Betting – best Bookmaker
Massive Odds, wide range ob bets & high Limits at trusted bookmaker 22Bet

➜ sign up and get 122€ Bonus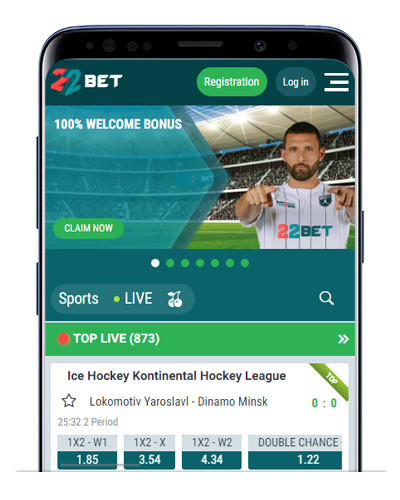 22Bet offers sports betting with high stakes and win limits. In addition, the betting company has a wide range of bets available. Customers who play with higher stakes and do not want to compromise on the betting selection will find 22Bet a great choice!
22bet Review
Sign up with 22BET and get 122 € Bonus
---
What is the cash-out feature in sports betting?
Bookmakers who offer a cash-out option make it possible for their customers to end a bet early, even before the event in question has actually finished. This gives sports betting enthusiasts more decision-making options and control over their bets, which they are basically now able to end and settle with the bookmaker at any time.
How much money you are going to receive when you settle your bet early will depend on the chances of your selected outcome. If the likelihood has increased since the bet was originally placed, a player will receive back more than their original stake. If the chances of the bet have taken a turn in a less ideal direction since it was placed, a player will receive less than their original stake.
One thing is certain, however:
As the bet is being evaluated early, you will always get a rate that is lower than when the bet was originally placed. That is the price you have to pay for minimising risk.
Live Betting Cash Out
Cash-out tip: With its advanced algorithm which calculates the pressure ratios between the teams in real-time, Overlyzer keeps you up-to-date during all live matches. Here is an example from the Premier League:

If you had a bet on a Watford win in this match, you would find it decidedly more profitable to take advantage of the cash-out option during the second half. It can clearly be seen that Brentford's performance significantly increased after the 60th minute until just one team dominated the match.
In this case, a lot of money could be saved by opting to cash out between the 60th and 80th minute.
---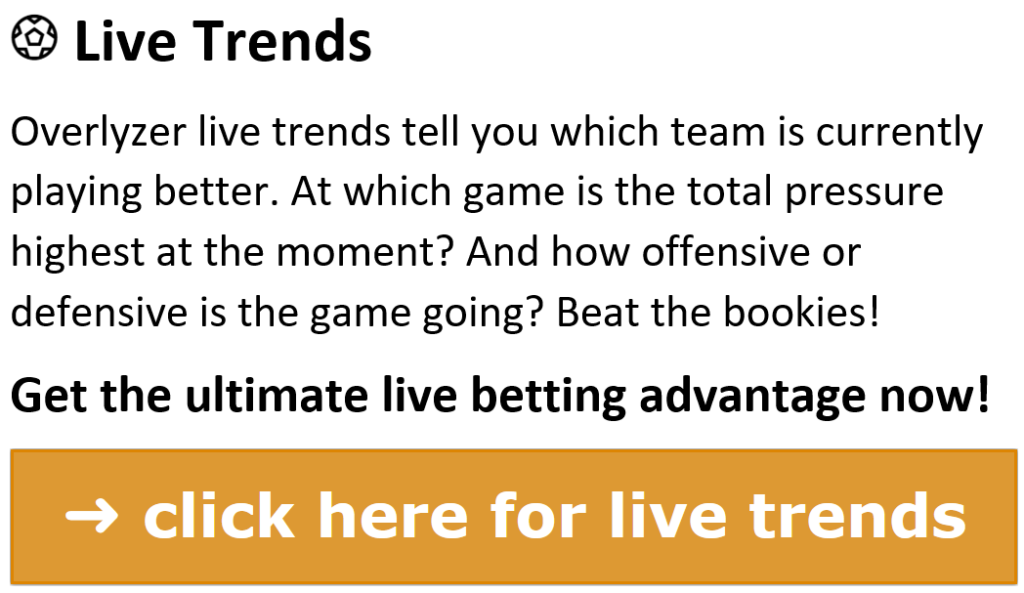 ---
Cash Out FAQ
How is the betting cashout calculated?
The size of the win or the loss when using the cash-out option depends entirely on the status of the bet.

If, for example, you placed a bet on a Bayern Munich home win in the German Bundesliga and the championship record holder is 2:0 in the lead just a few minutes before the end of the match, you would receive close to the original odds for an early pay-out, as in this case, it is extremely likely that the bet will win.

If, however, all other things being equal, the match is still 0:0 just before the final whistle blow, an early pay-out of the bet will incur significant losses. This is because the chances of the bet winning have gotten drastically worse since it was originally placed.
Which types of cash out are available for football betting?
In addition to the common cash-out, which we will refer to here as the full cash-out, several bookmakers also offer a partial cash-out option. As the name implies, this gives the player the choice of ending just a certain part of the bet early, which is then paid out proportionately. The rest of the stake remains and the bet carries on.

This can definitely provide an advantage from a psychological perspective, as it gives the player the possibility of recovering the original stake, while still retaining an interest in the bet. Naturally, to allow this to work, the chances of the bet need have taken a favourable turn since it was placed.

Some cutting-edge bookmakers offer auto-cash-out as part of an evolution of cash-out features. This option allows the player to specify a sum to be paid out automatically when the odds reach a point that results in a certain amount.
Which types of bets and sports offer a cash-out option?
Cash-out can be found offered for a multitude of sports and many types of bets. In general, the best-known bookmakers will offer cash-out for at least all the popular sports, such as bets on football, ice hockey and basketball matches, while markets for the less popular sports may lack a cash-out option.

Cash-out is not just found on single bets. It can also be used with combination and system bets. This is particularly useful when the selected matches don't all occur at the same time. It is also an option worth looking into for long-term betting where a player can get a good return if the chances of the desired result increase.

In addition to three- or two-way bets, the cash-out option is also frequently found on Over/Under bets, halftime bets, goal bets and many other types of bets.
---
Cash Out Content
Hedging as alternative to cash out
Which bookmakers offer cashout?
Final thoughts on cash-out betting
---
---
The advantages of the cashout strategy for sports betting
A word in advance: It is never a disadvantage when a sports betting site offers a cash-out feature, as it is simply an extra option available for the player. It's up to the player whether they want to make use of that option. However, as we are about to find out, it can be a disadvantage to rely on the cash-out option too much.
The biggest advantage of cash-out is minimising risk. The player no longer has to watch passively while the respective sporting event takes place, but has it in his own hands to pay out his betting slip prematurely at the odds calculated by the bookmaker.
Cash-out is particularly useful if, for instance, you think a football match is about to take a turn in the opposite direction from that predicted by your bet. So, let's say you have placed a bet on a home win in a match between Borussia Dortmund and Bayern Leverkusen, and BVB take the lead in the first half.
But then a key player gets injured, a central defender is in danger of being shown a red card and the opponents return stronger than ever in the second half. In this case, it could be well worth opting for an early pay-out on your bet, even if it means giving up the chance of significant potential winnings.
➜ check cashout options with cryptocurrencies at sportsbooks and casino
Selecting the cash-out option could also be worthwhile when you have placed a combination bet which includes events that take place at different times. Let's assume you combine three Champions League games from Tuesday and Wednesday and the Tuesday games all go your way, it really wouldn't do any harm to have at least the option of securing a nice win at this point.
Of course, if you decide to cash out at this point, the question could be asked as to why you bothered adding Wednesday's matches to the bet and didn't select only the Tuesday games by default.
So, for example, 59-year-old John Pryke, who had put a long-term bet on his favourite team at odds of 1:5000 would have been due a payout of over £100,000. However, there were still a few match days to go and the risk was high that Jamie Vardy and his teammates would go through a period of weakness after all in the course of the long season.
Because of this John Pryke accepted an offer of just over £29,000. This would end up costing him £71,000.

There were quite a number of sports betting enthusiasts who did trust Leicester to win the title, though. Copa90 met with those lucky ones in the stadium. Not everybody had taken the cash-out option!
In this case, it has to be remembered that there is incredible psychological pressure when such substantial amounts are involved. £29,000 can make a big difference in somebody's life. For this reason, a decision like this really can't be criticised.
---
The disadvantages of the cash-out strategy in sports betting
There is a good reason why more and more sports betting sites offer cash-out functionality: for one, cash-out reduces the amount that has to be paid out in winnings and helps to minimise the bookmaker's risk. What's more, what amateur bettors don't realise is that the cash-out feature is also more profitable for the bookmaker.
Using the payout rate calculation, you can work out the size of the margin a sports betting provider retains. Depending on the sport and type of bet, the best bookmakers pay out around 92-96% of stakes received to players, and use the rest to cover fixed costs and, ideally, also make a little profit.
The payout rate is also an important consideration with the cash-out option, as, in effect, you end up paying your 'fees' to the bookmaker twice: the first time when you place your bet and the second time when you opt to cash out.
It's also always important to carefully check the terms & conditions of any new customer bonuses or offers for regular customers. Usually, bets which are based on a bonus offer are not eligible for cash-out. Your bonus could even end up being cancelled.
---
How do I calculate whether a cash out price is "fair"?
To check whether an amount offered for cash-out is fair, a little calculation needs to be carried out. Once you become familiar with the formula this is quite easy:
At the beginning of the Bundesliga season, you decide to place a long-term bet of €100 on Borussia Dortmund winning the title. The odds are 5.00 at this point, so in the event of a win, you would earn €500.
BVB have started their season well, and so during the winter break, you get the opportunity to cash out your bet for €150. Looking at the latest odds offered by your bookmaker you see that the chances of BVB winning the title are now at 3.00. Does the cash-out price offered by your bookmaker reflect this fairly?
---
In order to check you now need to calculate what the fair cash-out price would be:
€500 (your potential win)/3.00 (the current odds) = €166.66
So, if the fair cash-out price is €166, using the cash-out feature costs you €16 in this case. Additionally, you need to consider that the 3-way odds above also include the bookmaker's margin.
---
Hedging: an alternative to using cash-out
In many cases, you can secure your bets in a different way that does not involve using cash-out. This is referred to as "hedging". When hedging, one or more bets are added on and used as insurance to reach a position from which, regardless of the outcome of the original bet, a guaranteed profit will be made.
Let's assume you put €100 on a home win and 10 minutes before the end of the match your team is in the lead with 1:0. Now the opposing team comes back on the attack and earns a promising chance for themselves.
At this point, instead of prematurely taking up a cash-out offer, it could be well worth putting a little bet on the away team to score the next goal, as this would give you fairly high odds and be a cost-effective way of insuring your bet.
One advantage over the cash-out function is that the punter can determine exactly what amount he wants to hedge.

Fun Fact:
Even if the term is not familiar to everybody – most grown-ups, who, for example, take out house or car insurance are basically "hedging". It simply means paying a small amount as insurance, so that in the very unlikely (yet possible) event of some expensive damage being incurred you are not stuck trying to deal with all the costs by yourself.
---
Which bookmakers offer a cash-out option?
By now almost all bookmakers offer some form of cash-out functionality. Here is an overview of our favourites:

• Bet365 cash out
Our test winner Bet365 offers the whole range of cash-out options. In addition to full and partial cash-out, you can also choose to set an automatic cash-out, for which you can even define your own rules.
To make use of the partial cash-out feature you can simply adjust the cash-out sliders and select your partial cash-out amount. As expected, certain sports and types of bets are not eligible, but popular events almost always have the option of an early pay-out.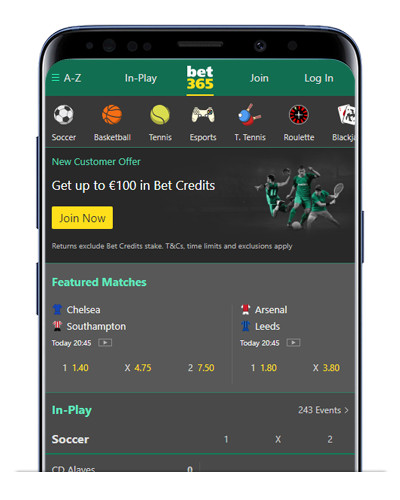 The most established name in world wide sports betting offers a huge range of betting options for new and experienced bettors. Bet365 is well known for great odds on sporting events from around the globe.
Bet365 Review
Sign up with Bet365 and get 100 €/$/£ Bonus
---
• Interwetten cash out
Interwetten offers a cash-out feature for football, tennis, ice hockey, basketball, volleyball, beach volleyball, handball, American football, baseball and futsal. The cash-out option is clearly marked on your bet slip to show if a bet is eligible for cash-out.
In addition to cashing out the full amount, you can also choose to cash out a partial amount at Interwetten.
---
• Unibet cash out
Unibet is a bit more restrictive and does not offer a cash-out option for system bets, for example. For single and combination bets cash-out options are available for football and tennis matches.
However, you don't actually find out until after a bet has been placed whether cash-out is available or not. Partial cash-out is not possible.
---
• Bet-at-Home cash out
Bet-at-Home offers cash-out in principle for single and combination bets, but for pre-match bets this option is only offered until the start of the game. For live bets, if the cash-out option is offered, you can end the bet prematurely at any time.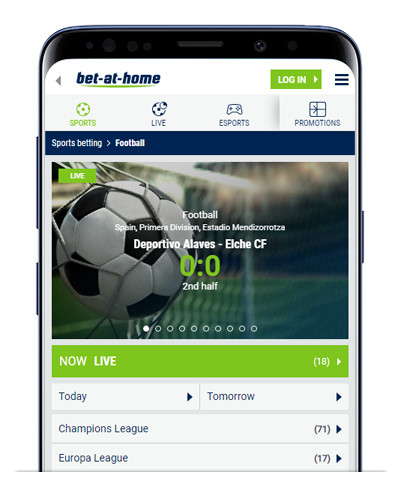 Bet-at-home is a household name for online sports betting in many European countries with more than 5 million registered customers. Punters appreciate the secure betting platform and the wide range of sports with a huge number of different betting markets available.
Bet-at-home Review
Join Bet-at-home and claim your €100 Bonus now
---
• 888 sports cash out

Betting site 888 sports allows you to cash out almost all pre-match bets as well as all live bets for early settlement. At least this is the case for the majority of football leagues, although for other sports types the functionality may not be as commonly available.
The cash-out feature can be accessed under the "My Bets" menu.
---
• Betway cash out
Here you will find numerous cash-out options throughout the betting on offer. In addition to single and combination bets, it is also available for system bets consisting of a maximum of up to 6 selections.
It should be noted, however, that the cash-out functionality is not available for each-way bets at ➜ Betway.
---
• Ladbrokes cash out
Ladbrokes has been using the cash out feature for a long time, offering more control to its customers. Just go to "My Bets", select your bet and click on "Cash Out". Besides the Full Cashout option out there is also a Partial Cashout out.
---
• Bwin cash out
Renowned sports betting site bwin features cash-out for single and combination bets. You can find the cash-out options available for your open bets under the "My Bets" heading.
Please note, however, that even if the cash-out button is displayed, cash-out may still not be possible as the availability of the bet needs to be calculated first.
---
• Betvictor cash out
Following the latest trend in the world of online sports betting, BetVictor offers both Cash Out and Partial Cash Out. This applies to most bets on soccer matches, tennis and basketball. Just log in to your account select the "Cash Out" tab and click on the bet you want to end early.
---
• Betsson cash out
Betsson also offers both full cash outs and partial cash outs. As usual, wagers placed with free bets are not included. The option to pay out a win early does not apply to system bets either.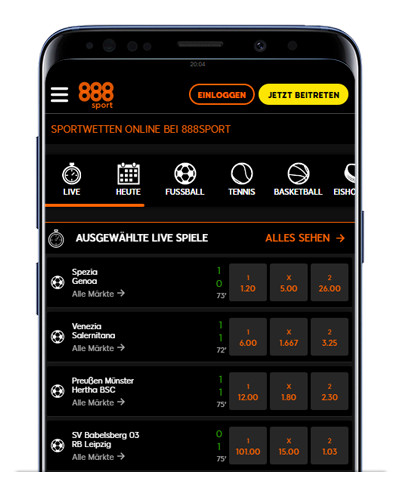 A reliable online betting platform provided by dedicated in-house built software, and a consistently attractive offer of popular and interesting sports make Betsson a favourite sports betting provider for many players worldwide.
Betsson Review
Sign up with Betsson and get 10 €/$/£ Free Bet
---
Final thoughts on the topic of cashout in sports betting
The cash-out functionality is an essential feature in the betting program of most bookmakers, where it is offered for numerous types of bets and sports. It is not surprising, therefore, that cash-out options are quite profitable for betting sites.
If you find that you make use of the cash-out functionality a lot, you should take a careful look at your general betting strategy. Usually choosing an early pay-out is a sign that one regrets placing a bet.
As noted above, there are definitely situations where opting for the cash-out function makes good sense. However, one should always carefully check whether the amount offered for cash-out is a fair price, or whether it wouldn't be more profitable to insure your original bet in a different way.