Argentina at the 2022 World Cup – Betting Odds & Tips
It could be the last big tournament for the legendary Lionel Messi. And he will probably only become an absolute unforgettable if he makes Argentina World Champions.
We offer you an analysis of the Argentine national team, give you the best Argentina World Cup tips, compare the best odds and dare to predict how far the "Albiceleste" will get in the tournament.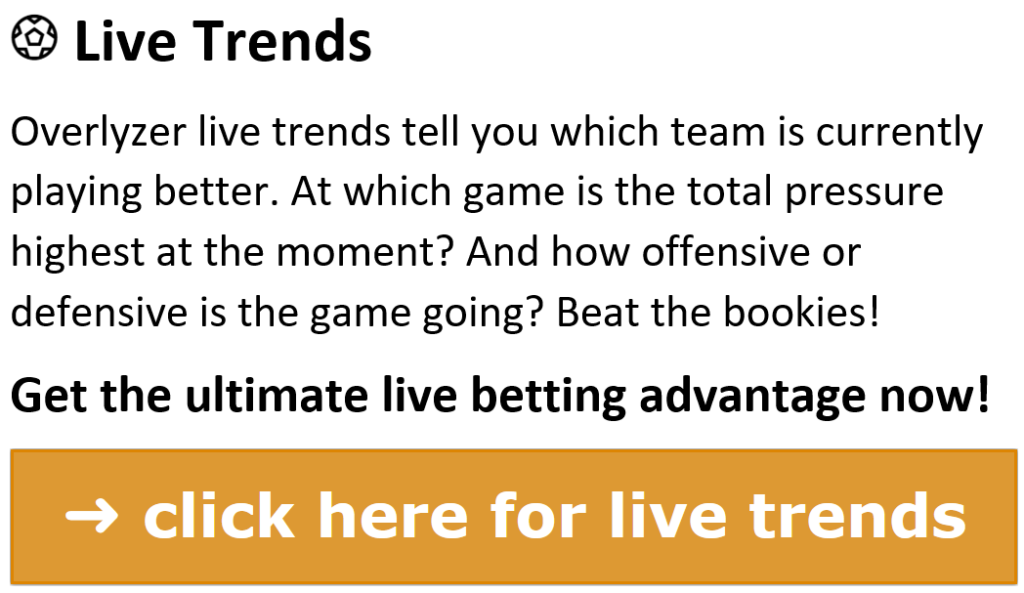 ---
Betting on Argentina at the 2022 World Cup
---

---
Best Bookmaker for World Cup Betting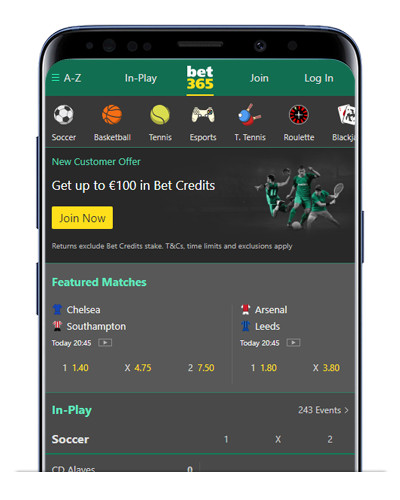 The most established name in world wide sports betting offers a huge range of betting options for new and experienced bettors. Bet365 is well known for great odds on sporting events from around the globe.
Bet365 Review
Sign up with Bet365 and get 100 €/$/£ Bonus
---
Argentina Odds World Cup 2022
Before a FIFA World Cup kicks off, Argentina is always one of the extended favorites to win the World Cup. And also this year in Qatar the odds on Argentina are not bad. At our sportsbook test-winner Bet365 you get odds of @8.00 for an overall victory of Argentina.
Football World Cup 2022 Winners Odds – top bookmakers
---
The bookies rate only France, England and top favorite Brazil higher than the two-time World Champion from South America.
Argentina has been in a World Cup final a total of five times. In the 1978 and 1986 tournaments, they walked off the field as winners in each case.
The last time that Argentina advanced to the final was in 2014, when they failed only in extra time to Germany.
In 2018 in Russia, they were already eliminated in the round of 16, so the "Gauchos" have a lot to make up for. The sports betting sites believe that Argentina is just as likely to reach the final as Spain. However, coach Lionel Scaloni's men will have to play an exceptional tournament to make it to the final.
In Group C of the World Cup group stage, however, Argentina are clear favorites. In a group with Saudi Arabia, Mexico and Poland, nothing should go wrong for the team around superstar Lionel Messi.
In addition, Argentina has the advantage of meeting Saudi Arabia in their first match, which means they have a must-win in front of them right from the start and can build up their self-confidence. The odds on Argentina winning the group are accordingly low.
While there is some room for improvement in the defensive line-up, Argentina's offense is outstanding, as it is at almost every World Cup. Lionel Messi, of course, stands out in particular and even at his advanced footballing age can score not only from play but also from the penalty spot or from free kicks.
Inter star Lautaro Martínez is also getting into better and better shape and other upcoming top talents, such as Man City youngster Julián Álvarez, also have what it takes to really shine as scorers at this tournament.
Messi, by the way, is tied with his eternal rival Cristiano Ronaldo in the odds for the top scorer at the 2022 World Cup. Only Karim Benzema, Kylian Mbappé (both France) and favorite and current title-holder Harry Kane (England) have lower odds on the "Golden Boot".
Lionel Messi to be World Cup top scorer @ 17.00 / Bet365
Lautaro Martínez to be World Cup top scorer @ 34.00 / Bet365
Julián Álvarez to be World Cup top scorer @ 51.00 / Bet365
---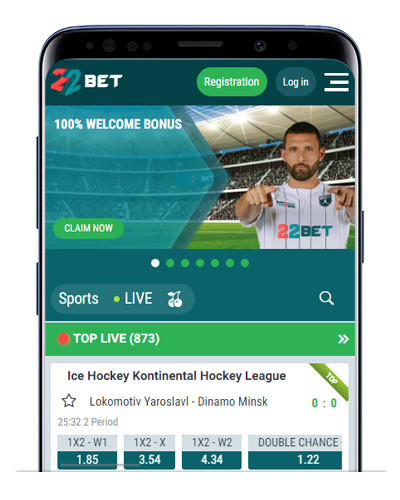 22Bet offers sports betting with high stakes and win limits. In addition, the betting company has a wide range of bets available. Customers who play with higher stakes and do not want to compromise on the betting selection will find 22Bet a great choice!
22bet Review
Sign up with 22BET and get 122 € Bonus
---
Current form and results
Unlike the European national teams, Argentina does not have the advantage of playing high-level 'friendlies' in the UEFA Nations League. However, the Argentine eleven already showed how good their offense is in the CONMEBOL-UEFA Cup of Champions, where the winner of the Copa América meets with the European champions.
Italy was dispatched 3-0 without further ado, and Argentina had their rivals well in hand at almost every stage of the game.
Argentina played against two underdogs in September: Both against Honduras and Jamaica they won 3-0 without encountering any problems and some interesting details became apparent:
In both matches, Argentina allowed only 0.15 Expected Goals by the opponents in 180 minutes.
As in the last few games, the Argentinians' passing accuracy was extremely high.
Although they didn't had that much possession, they created numerous scoring opportunities.
Lionel Messi is still a force to be reckoned with in the national team: He scored four of the six goals against Honduras and Jamaica.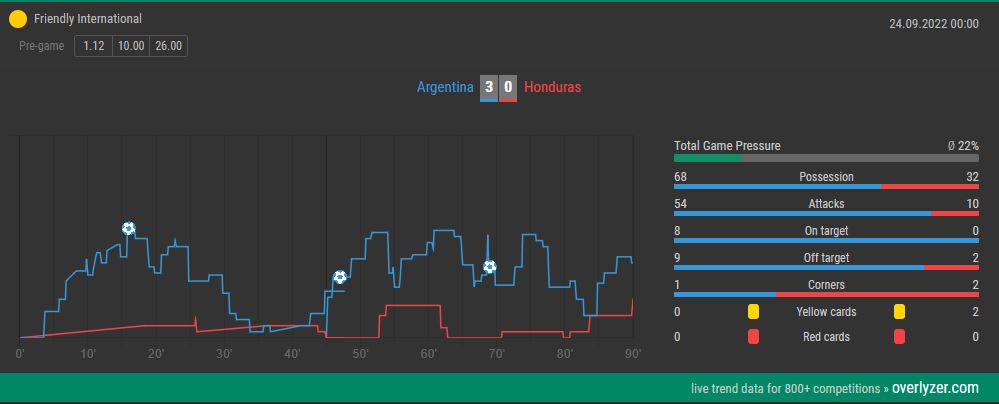 Even though the opponents encountered in September were "only" Honduras and Jamaica, the cornerstones of Argentina's performance described above were very positive. The team seems to be extremely confident and homogeneous under Lionel Scaloni. If this can also be achieved against larger teams, then Argentina can certainly live up to its reputation as co-favorites!
---
Fun fact: Argentina has always been considered a football nation with nerves of steel. When it went all the way to the penalty shootout at World Cups, Argentina lost only once (in the 2006 quarterfinals against Germany). On four occasions, they have emerged victorious from the shootout.
---
Further preparation and test matches
Argentina could announce further test match dates in the next few weeks. However, one international match is already set: the 2014 runners-up will test against the United Arab Emirates. This match will take place about a week before the start of the tournament.
16/11/2022: Argentina – United Arab Emirates
Argentina international games in 2022
| | | | | | | | |
| --- | --- | --- | --- | --- | --- | --- | --- |
| Date | Opponent | Venue | Result | XG | Possession | Accuracy | Duels won |
| 28/01/2022 | Chile | A | 2 – 1 | 1.09 : 0.83 | 42,35% | 81,40% | 54,45% |
| 02/02/2022 | Colombia | H | 1 – 0 | 0.84 : 0.63 | 55,05% | 90,34% | 50,00% |
| 26/03/2022 | Venezuela | H | 3 – 0 | 1.59 : 0.77 | 74,60% | 91,55% | 42,78% |
| 30/03/2022 | Ecuador | A | 1 – 1 | 1.14 : 2.08 | 49,32% | 90,46% | 49,74% |
| 01/06/2022 | Italy | N | 3 – 0 | 2.22 : 0.68 | 53,63% | 91,57% | 42,60% |
| 05/06/2022 | Estonia | N | 5 – 0 | 4.24 : 0.39 | 74,92% | 92,31% | 50,82% |
| 24/09/2022 | Honduras | H | 3 – 0 | 2.59 : 0.08 | 60,92% | 93,58% | 51,13% |
| 28/09/2022 | Jamaica | H | 3 – 0 | 1.87 : 0.07 | 62,86% | 91,06% | 56,83% |
| 16/11/2022 | VAE | N | | | | | |
You don't want to miss Argentina's performance in preparation for the 2022 World Cup?

Then we recommend you to ➜ register at overlyzer.com – with us you can follow thousands of live matches every week and use our graphs to identify the best opportunities for successful live bets at a glance!

Beat the bookmakers with Overlyzer!
---
Match schedule of Argentina at the 2022 World Cup
Argentina will start the World Cup with probably the easiest group match: on the first matchday, they will face Saudi Arabia and this is a perfect opportunity for Messi & Co. to gain confidence for the upcoming tasks.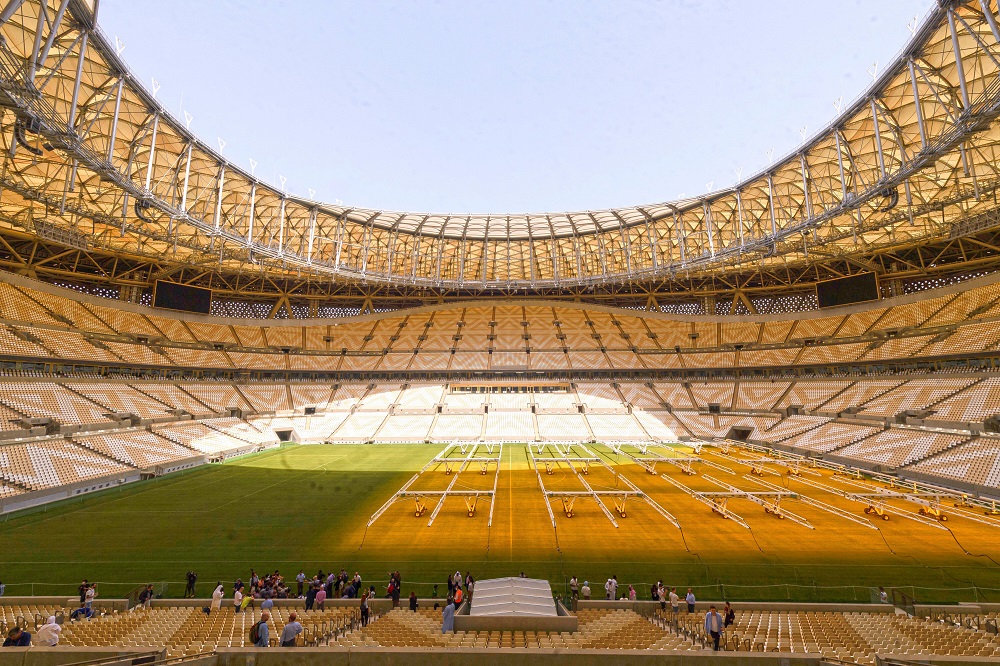 ---
After that, the team will first face Mexico and finally Poland in the last match. Generally, compared to other co-favorites for the World Cup title, Argentina was very lucky in the draw for the group stage and qualitatively the team should be clearly above all three group opponents.
---
World Cup squad Argentina
For more than 15 years, Argentina's national team has been characterized by one personality in particular: Lionel Messi is the great constant in the team and will also be the big key player in the team in 2022 because of his presence alone. But the Argentines are also well-staffed in other positions, although they have some problems in other parts of the team. We offer you a detailed analysis about Argentina at the 2022 World Cup.
Argentina Goalkeepers
Argentina's goalkeepers have not always been solid in the past and often didn't bring as much class as the attacking players of the squad. That is also the case this year, but recently a high-flyer has been making a name for himself. 30-year-old Emiliano Martínez showed strong performances at Aston Villa and has what it takes to establish himself permanently between the Argentine posts.
➜ 15 best strategies for sports betting
Martínez should therefore be able to hold his own against Gerónimo Rulli, who is not always a secure number one, and the experienced Franco Armani. Other title contenders, however, are clearly better staffed than Argentina on the goalkeeper position.
GK – Emiliano Martínez (Aston Villa)
GK – Gerónimo Rulli (Villarreal CF)
GK – Franco Armani (CA River Plate)

---
Argentina Center Backs
Argentina's central defense also lags a bit behind the offense in terms of quality, although team manager Scaloni has some top players from the English Premier League at his disposal. Martínez and Romero in particular are in their prime and could stabilize the Argentine defense.
However, a distinction must be made here: On the one hand, Argentina has excellent build-up players who can open the game well and manage to get behind the opponent's first pressing line quickly. On the other hand, Argentina has physical disadvantages, as most of the center backs in the squad are rather small.
The physically tallest is Germán Pezzella at 187cm (6' 1'') tall. Since no particularly tall players will be playing in midfield either, this could lead to problems in standard situations. Manchester United's new center back, Lisandro Martínez, is even only 175cm (5' 7'') tall.
So if Argentina has the ball, the personnel in central defense should be good enough for a World Cup. However, as soon as it comes against the real top teams with bulky attackers, the "Albiceleste" could come under more pressure due to these small weaknesses.
CB – Cristian Romero (Tottenham Hotspur)
CB – Lisandro Martínez (Manchester United))
CB – Germán Pezzella (Betis Sevilla)
CB – Nicolás Otamendi (Benfica)

---
Argentina Full Backs
Argentina can't keep up with the other World Cup favorites at the full-back positions either. What speaks in favor of the fullbacks is their experience, but the players are not as explosive as the world-class wingbacks who will participate in the tournament.
On the right side of defense, Argentina is slightly better equipped than on the left defensive wing. The right backs in the team are more stable defensively, while the left backs tend to look for attacking situations. The individual players are basically good and most of them also play in top leagues, but they are not indispensable players at the real top clubs.
RB – Juan Foyth (Villarreal CF)
RB – Nahuel Molina (Atlético Madrid)
RB – Gonzalo Montiel (Sevilla CF)
LB – Marcos Acuña (Sevilla CF)
LB – Nicolás Tagliafico (Olympique Lyon)

---
Argentina Central Midfield
In central midfield, Argentina has quite an interesting mix and numerous experienced players who are up to the task. Arguably the most important player for the "Gauchos" is Rodrigo de Paul, who is an enormously combative box-to-box midfielder. The fact that he plays under Diego Simeone at Atlético Madrid, which as a whole is known for defensive stability, will also be an important factor for the Argentine national team.
Other veterans such as Leandro Paredes and Guido Rodríguez complete the picture. And on top of that, team boss Scaloni also has a number of younger players who can step up and give the Argentine center the flexibility it needs.
Unlike other top teams, Argentina can be expected to field only two central midfielders because Argentina likes to play in a 4-4-2. Therefore, the density at this team position is not as high as, for example, the English.
DM – Guido Rodríguez (Betis Sevilla)
DM – Leandro Paredes (Paris Saint-Germain)
CM – Rodrigo de Paul (Atlético Madrid)
CM – Enzo Fernandez (Benfica)
CM – Exequiel Palacios (Bayer 04 Leverkusen)
CAM – Alexis Mac Allister (Brighton & Hove Albion)
CAM – Papu Gómez (Sevilla CF)

---
Argentina Attack
Argentina's attacking line is the heart of this team. Led by seven-time world footballer Lionel Messi, the South Americans will definitely look to their attacking line for salvation.
While Messi has consistently grabbed the headlines for many years, however, another Argentine attacker could make his big international breakthrough at the 2022 World Cup. 25-year-old Lautaro Martínez is already one of the best strikers in Serie A and an absolute insider's pick for the tournament's top scorer.
Argentina is also very well equipped on the wings: Veteran Ángel di María can still shine at the highest level due to his brilliant technique, and players like Fiorentina left winger Nicolás González or Manchester City youngster Julián Álvarez can certainly make their mark on the Argentine eleven as well.
The center forward and the attacking wing positions are clearly Argentina's strongest team part!
RW/ST – Lionel Messi (Paris Saint-Germain)
RW – Ángel di María (Juventus Torino)
LW – Nicolás González (AC Fiorentina)
ST – Lautaro Martínez (Inter Milan)
ST – Joaquín Correa (Inter Milan)
ST – Paulo Dybala (AS Roma)
ST – Julián Álvarez (Manchester City)

---
Argentina Competition Flair
Argentina is definitely known as a team of great competition flair and even if the two-time World Champions sometimes fail to perform confidently or dominate opponents at will, the results are still often good. This was seen, for example, at the 2014 World Cup, when the Argentines didn't play particularly good football but advanced to the final with pragmatism and a cool mind.
The previously mentioned penalty statistics also say a lot about Argentina. In World Cups, they have only once been defeated in a penalty shootout, but have won four times. This is emblematic of Argentina's great mentality, especially when a lot is at stake.
Furthermore, the Argentines come to Qatar as the reigning champs of the Copa América which is a major South American championship, a title that Argentina had previously failed to win for 28 years. This also shows that the Sky Blues are ready for the first Winter World Cup.
In the end, however, the quality of some parts of the team will probably be lacking if it comes to the really high goals.

---

---
Argentina's World Cup history
In 1978 and 1986 Argentina crowned themselves World Champions – and each of the successes had a very great architect. At the home World Cup in 1978, it was the brilliant Mario Kempes who made the "Albiceleste" the great champions for the first time – in 1986 in Mexico, it was the arguably even more brilliant Diego Maradona who set a monument.
---
Three more times Argentina failed only in the final. Already at the very first World Cup in 1930, they lost the final against Uruguay as clear favorites. In 1990, it was Andreas Brehme's penalty kick that made Germany, not Argentina, the best football country in the world.
And in 2014 in Brazil, where an Argentine triumph would have tasted particularly sweet, Mario Goetze's goal in extra time prevented Argentina from winning a third World Cup.
In the last 60 years, Argentina has failed to qualify for the World Cup only once (1970) and failed to make it past the group stage another time (2002). Otherwise, Argentina always made it at least to the round of 16, as they did at the last World Cup in Russia in 2018, where they were defeated by eventual World Champions France.
---
FAQ – Questions and answers about Argentina at the 2022 World Cup
Who will be Argentina's coach at the 2022 World Cup?
The Argentina national team will be coached by Lionel Scaloni, for whom this is the first real position as a head coach. Scaloni has been Argentina's team manager since 2018 and was initially criticized for his inexperience. However, he silenced all critics with the Copa América triumph in 2021.
Who are Argentina's stars at the 2022 World Cup?
The 35-year-old Lionel Messi is facing what will probably be his last World Cup finals and all eyes will be on the PSG star. However, Inter Milan star striker Lautaro Martínez and Atlético Madrid central midfielder Rodrigo de Paul specifically should not be overlooked.
Who will Argentina play against at the 2022 World Cup?
The Argentines will face Saudi Arabia, Mexico and Poland in Group C. The clash with Saudi Arabia will take place on November 22, 2022, which is the second day of the World Cup.
How many times have Argentina been World Cup champions?
The Argentine selection was crowned World Champion in 1978 on home soil and in 1986 in Mexico. In 1978 they defeated the Netherlands in the final after extra time and in 1986 they beat Germany 3-2 in a thrilling final game of the tournament.
Who is Argentina's record international?
Argentina's untouchable record team player is Lionel Messi. The superstar has played 160 international matches so far (as of October 2022) and yet winning the Copa América in 2021 was his first title with the national team. In second and third place are Javier Mascherano and Javier Zanetti.
Who is Argentina's record goalscorer?
As with the match record, Lionel Messi is untouchable in the goal-scoring statistics. The seven-time World Footballer has scored 81 goals for Argentina's national team (as of October 2022), leaving Gabriel Batistuta and Sergio Agüero well behind. Diego Maradona, with 34 goals, is only fifth on the all-time list.
What does "Albiceleste" mean?
The name "La Albiceleste" is the widely used nickname of the Argentine national team and translates as "the white-sky-blue".