Canada at the 2022 World Cup – Betting Odds & Tips
After 36 years, Canada will finally be represented at a World Cup again. So far, the Canadian national team has only participated in one World Cup tournament and failed to pick up a single point at that event in 1986. There is every reason to believe that coach John Herdman's team will do better this time.
We analyze the strengths and weaknesses of the Canadian team and provide you with the best betting strategies for Team Canada at the 2022 World Cup in Qatar.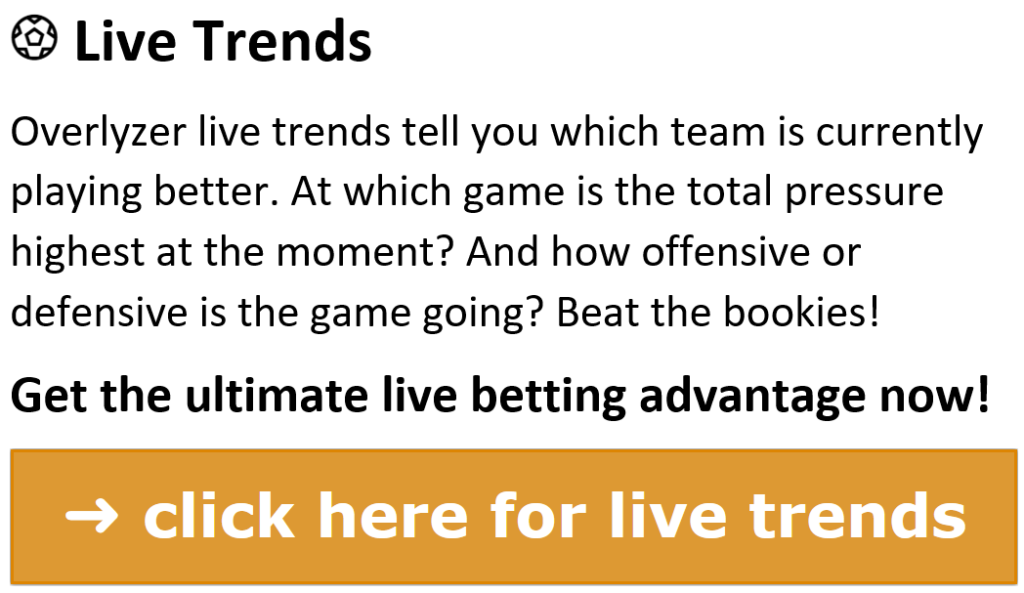 ---
Betting on Canada at the 2022 World Cup
Canada odds World Cup 2022
Current form and results
World Cup preparation
Canada World Cup 2022 fixtures
Canada World Cup 2022 squad
Canada World Cup history
FAQ – Questions and answers about Canada at the 2022 World Cup
---

---
Best Bookmaker for World Cup Betting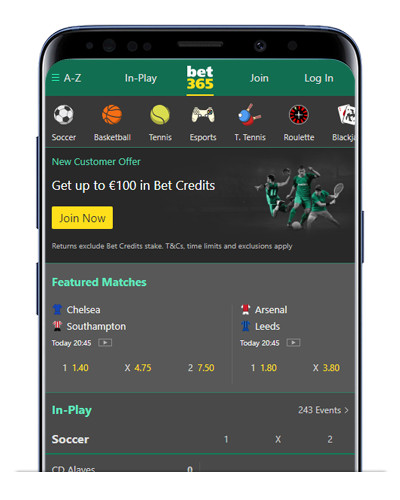 The most established name in world wide sports betting offers a huge range of betting options for new and experienced bettors. Bet365 is well known for great odds on sporting events from around the globe.
Bet365 Review
Sign up with Bet365 and get 100 €/$/£ Bonus
---
Canada odds World Cup 2022
Given that Canada are only playing at their second World Cup and have not yet had any notable success in international football, international betting companies rate the team relatively strongly.
Football World Cup 2022 Winners Odds – top bookmakers
---
The odds for a world cup title stand at @215. The same World Cup odds are also offered if you bet on Wales to win the World Cup. The three biggest underdogs of the tournament, Iran, Saudi Arabia and Costa Rica even have odds of @751.00.
Later in this article, we explain why the bookmakers do not consider Canada to be one of the biggest underdogs at this tournament.
If you bet on John Herdman's team making it to the final, you can look forward to winning 67 times your stake in the unlikely event of success. Bet365 offers World Cup betting odds of @21.00 for advancing to the semi-finals, and reaching the quarter-finals will bring ten times the stake.
Canada will face Belgium, Croatia and Morocco in Group F and, together with the North Africans, they are the clear underdogs in the group stage. The Canadians did not have much luck with the draw, because after all, the World Cup runners-up and the third-placed team from the last World Cup 2018 are in this tough group. Morocco also have some very talented footballers in their ranks.
---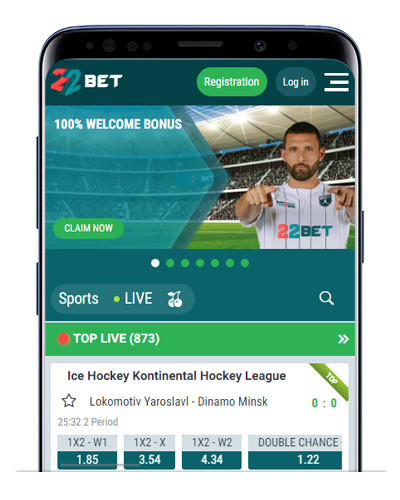 22Bet offers sports betting with high stakes and win limits. In addition, the betting company has a wide range of bets available. Customers who play with higher stakes and do not want to compromise on the betting selection will find 22Bet a great choice!
22bet Review
Sign up with 22BET and get 122 € Bonus
---
Although it is highly unlikely that Canada will produce the tournament's top scorer in their second World Cup appearance, they do have some strong attacking players in their squad. Centre-forward Jonathan David (LOSC Lille) and left-winger Cyle Larin (FC Brugge) have the lowest odds of all Canada internationals at our sports betting test winner Bet365.
If you want to place a small bet on one of the two strikers, we recommend going for Jonathan David. The Lille forward is currently by far the most dangerous player in the squad and the best attacker Canada can offer.
Jonathan David to be World Cup top scorer @ 151.00 / Bet365
Cyle Larin to be World Cup top scorer @ 151.00 / Bet365
---
Current form and results
With three spots in the 2022 World Cup up for grabs for CONCACAF, Canada were at their best in the World Cup qualifiers. In the first group stage, they easily handled Suriname, Bermuda, Aruba and the Cayman Islands as expected, winning all four matches with a goal difference of +26.
In the knockout matches afterwards, they beat Haiti by an aggregate score of 4-0.
The second group stage ensued, with Canada prevailing against Mexico, the United States, Costa Rica, Panama, Jamaica, El Salvador and Honduras thanks to strong performances.

Canada were testing in September against two World Cup starters who have completely different philosophies.
While Canada is more of a dynamic team that wants to find its way into the game through speed and running, Qatar is a very defensive team and Uruguay is a very controlled and, above all, hard-fighting squad. However, Canada did very well in both games.
First, there was a fully deserved 2-0 victory over Qatar, which could have been even higher. Canada collected 3.24 Expected Goals in this game and thus remained under expectation. With Cyle Larin and Jonathan David two top stars of the Canadians scored the goals.
Canada were also the better team in the match against Uruguay, but were defeated 0-2.
The Canadians were clearly in control against Uruguay, but failed to convert their chances. Uruguay took an early lead and then closed down the center and the defense in particular, making it difficult for Canada to get through.
However, the fact that Canada – one of the most inexperienced teams at the 2022 World Cup – can maintain so much pressure against an experienced side like Uruguay clearly speaks for the young team. Therefore, it is not surprising that the public is already eagerly awaiting the World Cup appearance of the highly talented Canadians!
---
➜ Register for access to our real-time data!

Beat the Bookies!
---
Fun fact: Canada have never won an away game against Mexico in 15 attempts – three draws and twelve defeats are the devastating record. There is hope, however, that things might improve one day, as the Canadian team has made great progress in terms of quality over the past few years.
---
World Cup preparation
In mid-November, Canada will test against Japan, a team that also works hard on the pitch.
If the Canadians are successful in scheduling more test matches, we will keep you updated on this page.
Canada International Games in 2022
| | | | | | | | |
| --- | --- | --- | --- | --- | --- | --- | --- |
| Date | Opponent | Venue | Result | XG | Possession | Accuracy | Duels won |
| 28/01/2022 | Honduras | A | 2 – 0 | 0.75 : 1.09 | 41,67% | 78,98% | 53,91% |
| 30/01/2022 | USA | H | 2 – 0 | 1.56 : 1.21 | 39,02% | 74,37% | 46,25% |
| 03/02/2022 | El Salvador | A | 2 – 0 | 1.49 : 0.57 | 47,74% | 82,32% | 50,25% |
| 25/03/2022 | Costa Rica | A | 0 – 1 | 2.23 : 1.40 | 66,53% | 87,34% | 49,75% |
| 27/03/2022 | Jamaica | H | 4 – 0 | 2.95 : 0.21 | 53,11% | 86,09% | 48,51% |
| 31/03/2022 | Panama | A | 0 – 1 | 1.21 : 1.20 | 46,16% | 84,57% | 46,63% |
| 10/06/2022 | Curacao | H | 4 – 0 | 3.49 : 0.33 | 51,97% | 91,19% | 54,01% |
| 14/06/2022 | Honduras | A | 1 – 2 | 0.92 : 0.55 | 59,65% | 83,29% | 42,15% |
| 23/09/2022 | Qatar | N | 2 – 0 | 3.24 : 0.41 | 58,58% | 92,45% | 33,61% |
| 27/09/2022 | Uruguay | N | 0 – 2 | 1.14 : 0.59 | 54,16% | 84,49% | 42,93% |
| 17/11/2022 | Japan | N | | | | | |
---
Canada World Cup 2022 fixtures
Team Canada will face Belgium in their first group match on 23 November 2022 and thus probably have the toughest opponent in front of them right from the start. Four days later, it gets only slightly easier, as the clash against runners-up Croatia is scheduled for the second matchday.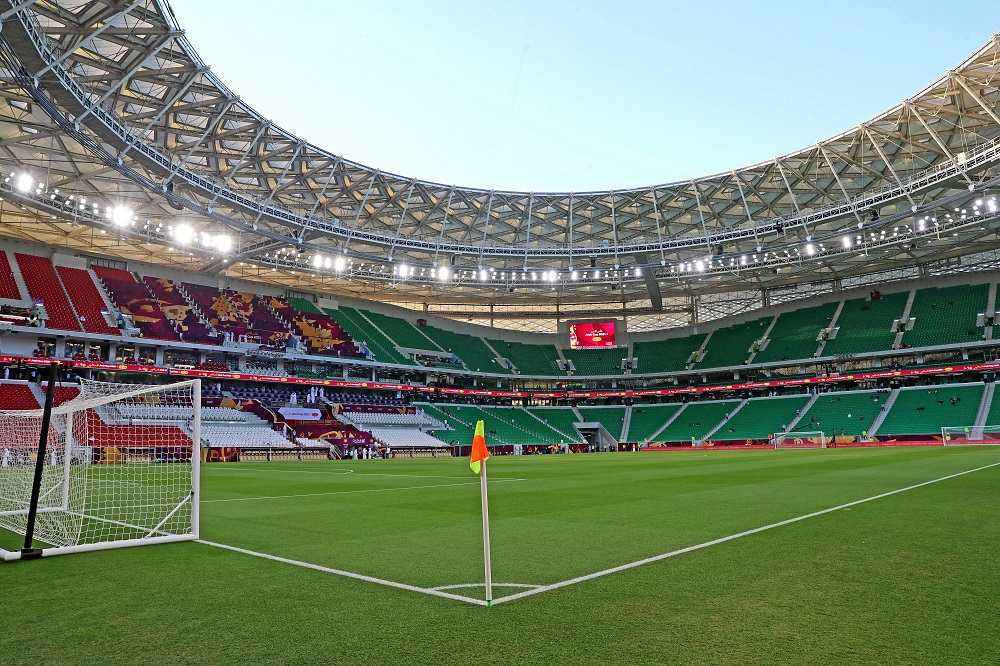 The third day of group play sees Canada face Morocco, a team the sports betting sites rate about equal in strength. Of course, it would be wonderful for the Canadian fans if their team still had a chance of advancing to the round of 16 at this point.
Date
Time
(local)
Group
Stadium
Match
Result
Nov. 23
10 p.m.
F
Ahmed bin Ali
Belgium – Canada
Nov. 27
7 p.m.
F
Khalifa International
Croatia – Canada
Dec. 1
6 p.m.
F
al-Thumama
Canada – Morocco
---
Canada World Cup 2022 squad
Coach John Herdman comes from an interesting background, having previously coached the women's teams of New Zealand and Canada. He enjoys the full trust of the national association and also works as a technical director, which means that he also bears the main responsibility for the junior national teams.
Herdman used many different formations in the World Cup qualifiers, but mostly played with a defensive four-man backline. Most often a 4-4-2 was used in 2022, but he also ran a 4-3-3 or a 3-5-2, although the three-man backline did not work so well, which is why we expect a four-man backline at the finals in Qatar.
We expect a 4-4-2 with a flat-four midfield. Alphonso Davies returns to the squad after recovering from injury, so there are likely to be a few changes compared to the qualifiers.
The 4-4-2 is perfectly suited for Canada, as both Jonathan David and Cyle Larin can play up front and Alphonso Davies can still play on the left wing, either in defense or in midfield.
Coach Herdman demands a top mentality and mindset from his team, which is also the biggest strength of the Canucks. The players are highly athletic and always give their best.
As in previous years, Canada's fast strikers and their direct play make them particularly dangerous on the counterattack, but they are now also comfortable in possession and can dictate the game against eye-level opponents.
Canada goalkeepers
Red Star Belgrade player Milan Borjan will be the first-choice goalkeeper. At the age of 34, he has gained experience in the Champions League with his former club Ludogorets. His substitutes James Pantemis and Dayne St. Clair are both currently playing in the MLS.
GK – Milan Borjan (Roter Stern Belgrad)
GK – James Pantemis (CF Montreal)
GK – Dayne St. Clair (Minnesota United FC)

Canada center backs
Kamal Miller got a regular spot in the centre back. Next to him, Steven Vitoria, who is already 35 years old, could also have good chance for a starting spot in the defense. Well-known names are missing here, as Waterman or Cornelius also lack international class. Kamal Miller, however, did a good job in the qualifying matches.
CB – Kamal Miller (CF Montreal)
CB – Steven Vitoria (GD Chaves)
CB – Derek Cornelius (Panetolokois)
CB – Joel Waterman (CF Montreal)

Canada full backs
We expect Bayern star Alphonso Davies to start rather as a left midfielder in a 4-4-2 than at the back, especially since there is an excellent alternative available.
Last year, Sam Adekugbe moved from Vålerenga to Hatayspor and played a very strong campaign in the Süper Lig. In the national team, he regularly shows his strength in one-on-one situations.
There are also two good choices on the righthand side in Richie Laryea and Alistair Johnston, who are very attack-minded when playing the right-back position.
RB – Richie Laryea (Toronto FC)
RB – Alistair Johnston (CF Montreal)
LV–  Sam Adekugbe (Hatayspor)


Canada central midfield
In central midfield, Stephen Eustaquio from FC Porto is the key player. The midfielder moved from Pacos Ferreira to his new employer in the summer of 2022 and is primarily responsible for providing defensive stability.
Eustaquio will probably be joined by either Jonathan Osorio or 39-year-old veteran Atiba Hutchinson, who has also helped out in centre back in the past. Hutchinson has been under contract with Besiktas since 2013, but was repeatedly injured last season.
Osorio could be a more dynamic option. Like some of his teammates, the box-to-box midfielder is signed by Toronto FC.
DM – Stephen Eustaquio (FC Porto)
DM – Samuel Piette (CF Montreal)
DM – Liam Fraser (KMSK Deinze)
CM – Mark-Anthony Kaye (Toronto FC)
CM – Jonathan Osorio (Toronto FC)
CM – Atiba Hutchinson (Besiktas)
CM – Ismael Koné (CF Montreal)
CAM – David Wotherspoon (St. Johnstone)

Canada attack
Superstar Alphonso Davies, who is expected to take on a more attacking role in the national team due to his high class, will start on the left wing. On the right midfield, Tajon Buchanan of FC Brugge has a regular place if he recovers from his muscle injury.
Up front we find Canada's second superstar. Jonathan David is an accomplished centre-forward who contributed 15 goals in Ligue 1 last season and scored 20 times in his first 30 appearances for Canada.
He will be joined by Cyle Larin, who usually plays at left wing for Bruges, where there is plenty of competition with Davies in the national team.
RM/RW – Tajon Buchanan (FC Brügge)
LM/LW/LB – Alphonso Davies (FC Bayern München)
LW – Junior Hoilett (Reading FC)
LW – Liam Millar (FC Basel)
ST – Jonathan David (LOSC Lille)
ST/LA – Cyle Larin (FC Brügge)
ST – Iké Ugbo (Troyes)
ST – Lucas Cavallini (Vancouver Whitecaps FC)


Canada competition flair
Canada failed to pick up a single point in their only World Cup appearance to date and will not be able to take much confidence with them to Qatar, purely on the basis of their World Cup history. However, they did win the CONCACAF Cup in 1985 and 2000, with the second title in particular being a huge surprise as they beat favorites Colombia 2-0 in the final.
The Canadian team also won the football Olympics in 1904, but that success lies almost 120 years in the past.

---

---
Canada World Cup history
Canada have only ever participated in one World Cup so far. At the 1986 World Cup finals in Mexico, the Canadian national team were eliminated after three defeats at the group stage.
The Canadian team only participated in a qualifying tournament for the first time in 1970 and has failed to qualify twelve times since then. However, it is certain that the Canadian national team will compete in the 2026 World Cup, as the tournament will be hosted together with Mexico and the USA.
The tournament in Qatar, however, could go down in Canada's football history if John Herdman's side manage to score for the first time at a World Cup.
---
FAQ – Questions and answers about Canada at the 2022 World Cup
Did Canada qualify for the 2022 World Cup?
Canada qualified for the 2022 World Cup in Qatar with relative ease and will participate in a World Cup for the second time ever.
Who is Canada's coach at the 2022 World Cup?
The Canadian national team is coached by John Herdman. The Englishman has had an unusual career path, having never played professional football himself, and coaching the New Zealand women's national team between 2006 and 2011. He then took over the Canadian women's national team, which he led to third place at the Olympic Games in Rio de Janeiro. Since 2018, he has successfully coached Canada's men's national team.
Who are Canada's stars at the 2022 World Cup?
Davies plays as a left-back for FC Bayern München, but is used further up front in the Canadian national team. Jonathan David, an attacker who regularly proves his worth in the French Ligue 1, also is a well-known player.
Who will Canada play against at the 2022 World Cup?
Canada will face Belgium, Croatia and Morocco in Group F. No easy task for the North Americans as they face the runners-up and third-placed team at the 2018 World Cup in Russia.
How many times have Canada been to a World Cup?
To date, Canada have only participated in the 1986 World Cup finals, where they were eliminated without picking up any points.
Who has made the most appearances for Canada?
Team captain Atiba Hutchinson appeared in 94 international matches for the Canadian national team and has not yet finished his career, although the midfielder is already 39 years old.
Who is Canada's top scorer?
As of September 2022, Cyle Larin and Jonathan David are in a close race for Canada's top goalscorer with 24 and 21 goals respectively for the national team. These numbers also show that Canada have not been a great football nation in the past.