Germany at the 2022 World Cup – Betting Odds & Tips
The 2022 World Cup is just around the corner and football fans are eagerly awaiting the appearance of the German national team. After all, coach Hansi Flick has given the DFB squad a new face and is relying on more attractive football than his predecessor.
However, does the World Cup perhaps come a little too early for the German national team, which is in a state of transition? What are the chances that the German national team will win the World Cup or at least make it to the final?
We analyze their strengths and weaknesses and reveal the best World Cup tips and odds for Germany at the 2022 tournament in Qatar.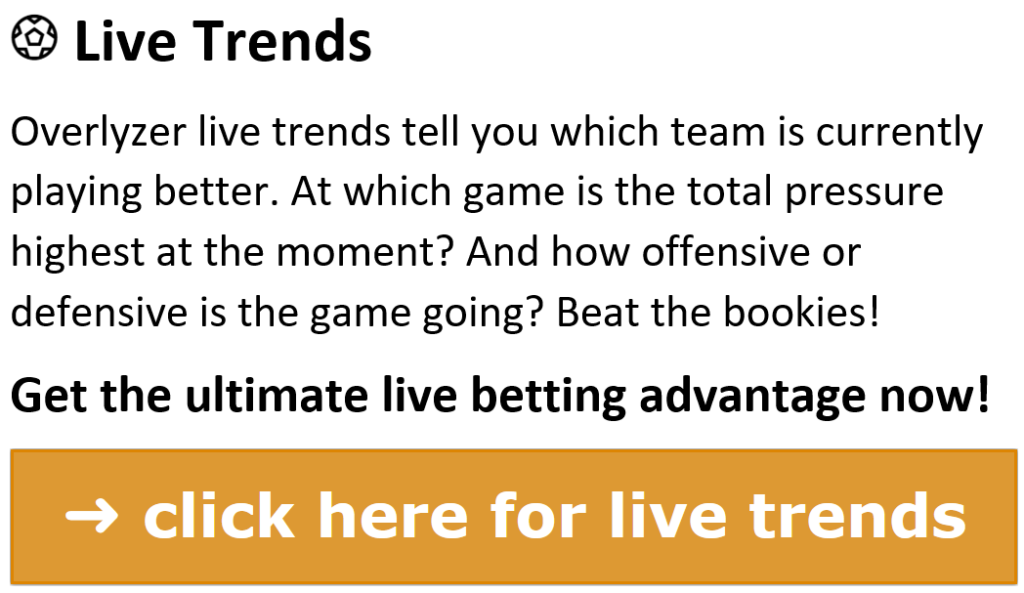 ---
Betting on Germany at the 2022 World Cup
---

---
Top Bookmaker for World Cup Betting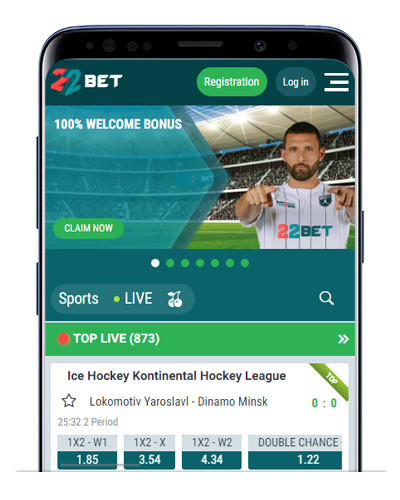 22Bet offers sports betting with high stakes and win limits. In addition, the betting company has a wide range of bets available. Customers who play with higher stakes and do not want to compromise on the betting selection will find 22Bet a great choice!
22bet Review
Sign up with 22BET and get 122 € Bonus
---
Germany odds World Cup 2022
Germany's disappointing group stage exit at the 2018 World Cup in Russia has left the whole country hoping that the German national team will perform in Qatar like the way it did when it won the World Cup in 2014.
Football World Cup 2022 Winners Odds – top bookmakers
---
This success was followed by troubled and unsuccessful years under former team manager Jogi Löw. His successor Hansi Flick brought new energy into the team and modernized the style of play, which was also reflected in the results.
No wonder, therefore, that the DFB squad is one of the favorites for the World Cup title this year with odds of @11.00 at our bookmaker test winner Bet365. Only Brazil, England, France, Argentina and Spain have lower odds.
Germany have reached the final of eight World Cups, which means that exactly half of these finals have been won. Statistically, the odds should be exactly @5.50, which is indeed the case at Bet365.
Although Germany are among the tournament's biggest favorites, Hansi Flick's team is not the top contender for victory in Group E. The Spanish national team is rated slightly higher with odds of @1.83. For a German group win, on the other hand, you get 2.2 times your bet back.
If you think Spain are at most on par, then this is definitely a value bet, as the other two group opponents, Japan and Costa Rica, are much weaker and will have no business winning the group.
---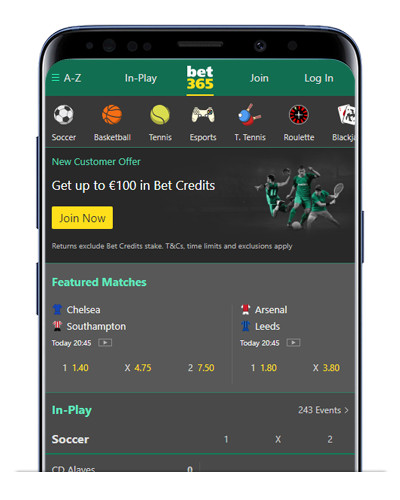 The most established name in world wide sports betting offers a huge range of betting options for new and experienced bettors. Bet365 is well known for great odds on sporting events from around the globe.
Bet365 Review
Sign up with Bet365 and get 100 €/$/£ Bonus
---
One of the reasons why Germany is not among the very biggest title contenders is the situation in attack. There is no world-class goal scorer in the squad like Gerd Müller, Miroslav Klose, Rudi Völler or Oliver Bierhoff once were.
This is also reflected in the odds on the top scorer. Not one bookmaker has a German attacking player at the top of the list. Bet365 believes that Karim Adeyemi and Serge Gnabry have the best chances of all German national players to win the "Golden Boot".
However, the BVB newcomer is not even guaranteed to be in the starting line-up and Serge Gnabry is not a centre-forward, but a winger, which is why you get high odds of @41.00 each. Kai Havertz and Timo Werner follow with @51.00 each.
Karim Adeyemi to be World Cup top scorer @ 41.00 / Bet365
Serge Gnabry to be World Cup top scorer @ 41.00 / Bet365
Kai Havertz to be World Cup top scorer @ 51.00 / Bet365
Timo Werner to be World Cup top scorer @ 51.00 / Bet365
---
Current form and results
The German national team qualified confidently for the 2022 World Cup in Qatar and was the first nation to secure its ticket to the finals besides the hosts. Apart from a slip-up on the third matchday, when they lost 2-1 at home to North Macedonia, they completed all their other group matches successfully.
They picked up 27 points from ten games, with a goal difference of 36:4 being particularly impressive.
In 2022, they didn't always show their full potential, but at least they didn't suffer a defeat in any of their matches. After a 2-0 win against Israel, there was a series of 1-1 draws against the Netherlands, Italy, England and Hungary. After all, the last Nations League game in June 2022 was won 5-2 against Italy.
➜ grab the ultimate live betting advantage with Overlyzer now!

Beat the Bookmakers!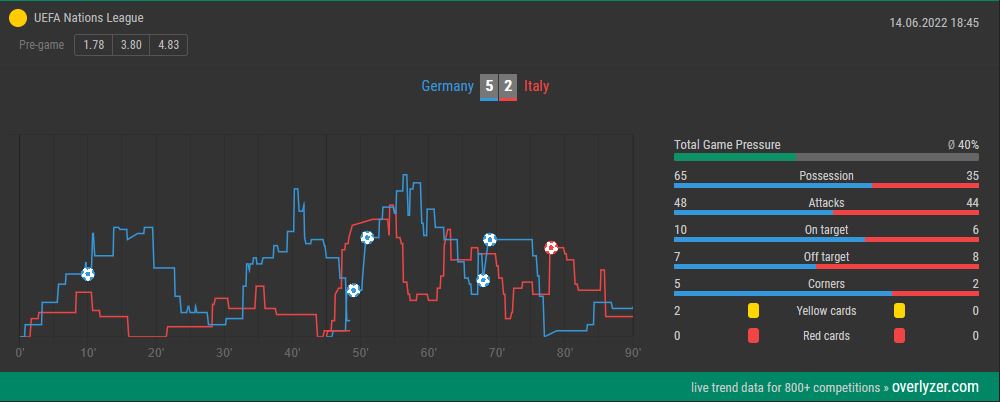 However, this was to remain Germany's only victory in the Nations League. In September, Germany suffered a painful 1-0 defeat at home to Hungary, which revealed some of the German team's shortcomings.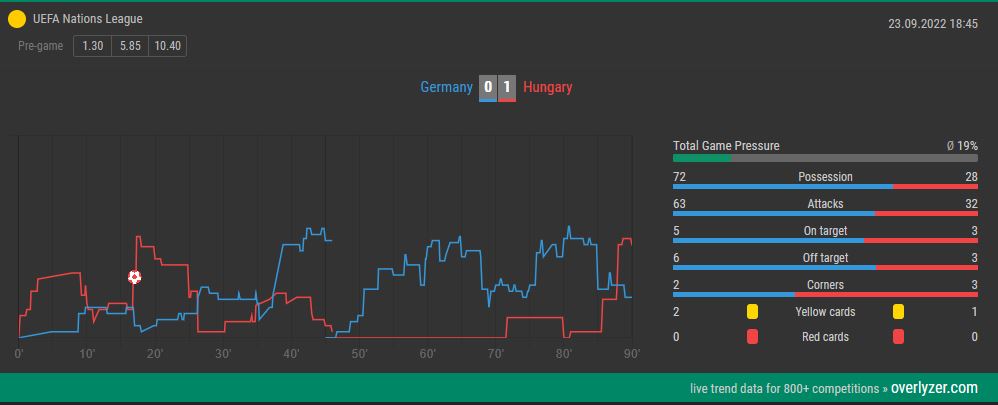 After the disappointing 1-0 loss to Hungary, the Germans showed their true potential, at least to some extent. The first half of the game against England was no particular highlight, but in the second half, things really took off!
In front of almost 80,000 spectators at Wembley Stadium, all six goals in the 3-3 tie were scored in the second half. Kai Havertz, who plays for Chelsea in the English Premier League, scored twice for Germany and Ilkay Gündogan, who earns his money at Manchester City, scored once.
The English had small advantages according to the Expected Goals statistics, but even a victory for Germany would not have surprised anyone in this crazy match. Here, for the first time since the 5-2 victory over Italy in June, one saw the great potential of the German national team.
---
---
World Cup preparation
Germany is expected to arrange several more friendlies to help establish the ideal team lineup for the 2022 World Cup.
At the moment, however, only one test match has been set: exactly one week before the opening game against Japan, Germany will face Oman. The primary goal here will be to build up confidence and ideally score a lot of goals.
16 November 2022: Oman – Germany
Germany International Games in 2022
| | | | | | | | |
| --- | --- | --- | --- | --- | --- | --- | --- |
| Date | Opponent | Venue | Result | XG | Possession | Accuracy | Duels won |
| 26/03/2022 | Israel | H | 2 – 0 | 3.39 : 0.98 | 67,78% | 88,95% | 48,37% |
| 29/03/2022 | Netherlands | A | 1 – 1 | 1.30 : 1.31 | 60,64% | 89,83% | 41,76% |
| 04/06/2022 | Italy | A | 1 – 1 | 1.46 : 0.75 | 66,19% | 89,21% | 44,51% |
| 07/06/2022 | England | H | 1 – 1 | 0.83 : 1.68 | 61,24% | 88,95% | 49,09% |
| 11/06/2022 | Hungary | A | 1 – 1 | 0.92 : 1.38 | 66,66% | 88,98% | 46,79% |
| 14/06/2022 | Italy | H | 5 – 2 | 3.66 : 1.90 | 64,69% | 89,26% | 45,74% |
| 23/09/2022 | Hungary | H | 0 – 1 | 0.90 : 0.86 | 72,34% | 85,94% | 53,89% |
| 26/09/2022 | England | A | 3 – 3 | 1.98 : 2.16 | 57,57% | 87,77% | 50,54% |
| 16/11/2022 | Oman | N | | | | | |
---
Germany World Cup 2022 fixtures
Germany will face Japan in the first group match, on November the 23rd 2022. On the second matchday, things will get exciting, because the clash with Spain will probably determine who wins the group.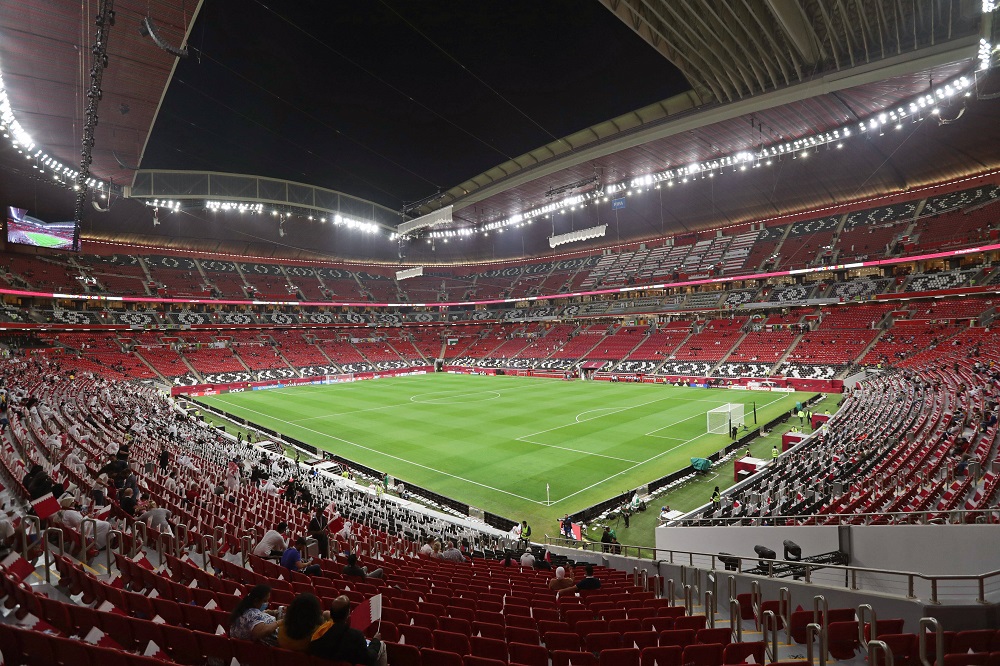 ---
Germany's last match in Group E will be against the biggest underdog of most online betting sites. Costa Rica should not pose a threat to coach Hansi Flick's team.
---
Germany's tactics for the 2022 World Cup
In contrast to his predecessor Jogi Löw, Hansi Flick will rely more on pressing and counter-pressing and also operate in a more centre-heavy manner than his predecessor, who pushed for wing play.
He wants to consolidate the centre and use short, precise passes to get through the opponent's midfield and defensive lines. Joshua Kimmich will play a key role here, as he is indispensable as a pacemaker.
Set-pieces are set to be a major strength and will receive far more attention under Hansi Flick than under Jogi Löw. Mads Buttgereit, a specialist in this respect, was brought into the coaching staff because it was evident at the 2014 World Cup that goals from set-pieces are essential if you want to win a World Cup title. Back then, four goals from set-pieces contributed significantly to winning the title.
---
Germany World Cup 2022 squad
Germany's national team consists of an interesting mix of established professionals and young talents, who put the seasoned players under pressure and provoke a fierce competition. The team is in a bit of a state of transition and it is possible that this tournament is still a bit too early for young players like Adeyemi and Schlotterbeck, who will certainly play an important role in the coming years.
We will now analyze the strength and weaknesses of the German national team in detail.
Germany goalkeepers
Whether Sepp Maier, Toni Schumacher or Oliver Kahn – Germany have always been able to call on world-class goalkeepers. This will also be the case in Qatar, where Manuel Neuer will be the number one goalkeeper. The shot-stopper has plenty of experience and was also the DFB team's goalkeeper at the 2014 World Cup.
Manuel Neuer has already reached the age of 36, which is why it is likely that this will be his last World Cup tournament. The goalkeeper was repeatedly absent due to injury last season and one can certainly argue that he is no longer in his very best form.
Neuer, however, still displays an irrepressible will to win and can make the difference in close games.
GK – Manuel Neuer (FC Bayern München)
GK – Marc-André ter Stegen (FC Barcelona)
GK – Kevin Trapp (Eintracht Frankfurt)

Germany center backs
Hansi Flick usually relies on a back four in which Antonio Rüdiger is the first choice. In the past, Niklas Süle has usually started alongside the Real Madrid signing. If Flick opts for a three-man backline, Matthias Ginter also has a good chance of a spot in the starting line-up.
The German national team has several centre backs at its disposal, who are regulars at top clubs and have international class. However, there is no real leader at the backline, like Franz Beckenbauer, Lothar Matthäus or Mats Hummels in his best years.
Antonio Rüdiger would undoubtedly have the quality for such a role on his best days, but the defender is somewhat inconsistent in his performances and genius and madness occasionally alternate. Niklas Süle, on the other hand, has a few injuries under his belt. Nevertheless, the DFB team's selection in centre back is by no means bad.
CB – Antonio Rüdiger (Real Madrid)
CB – Niklas Süle (Borussia Dortmund)
CB – Nico Schlotterbeck (Borussia Dortmund)
CB – Armel Bella Kotchap (Southampton FC)
CB – Matthias Ginter (SC Freiburg)
CB/RB – Thilo Kehrer (Paris Saint-Germain)


Germany full backs
Thilo Kehrer and Lukas Klostermann are not only able to play in the centre of defense, but are more likely to be used as right-backs, a position where even Joshua Kimmich has helped out in the past due to a lack of alternatives, although he is enormously important for the midfield centre. At left back, David Raum, who has also been under contract with RB Leipzig since this summer, has been used most often in the past.
Experienced full-backs capable of playing at the top international level are scarce in the German national team, which is also one of the reasons why the three-man defensive chain cannot be dismissed.
RB/CB – Lukas Klostermann (RB Leipzig)

LB – David Raum (RB Leipzig)
LB – Christian Günter (SC Freiburg)


Germany central midfield
The centre of the German national team's midfield is without doubt one of the best at this tournament. Coach Hansi Flick knows the strengths of his protégés and encourages play through the middle. With Joshua Kimmich, Leon Goretzka and Ilkay Gündogan, three world-class players can operate as central midfielders, who have both excellent technical skills and great tactical intuition. Kimmich in particular is one of the very best players in the world in central midfield.
Gündogan rightly criticized that his teammates should sometimes be a little more patient and not always stubbornly look for the fastest way forward. This applied primarily to the young colleagues in the team, who were a little too impetuous in some situations. Sometimes the German national team needs to pace itself better.
However, these are only subtleties that can certainly be ironed out by the start of the tournament with the help of the experienced players in the German midfield.
On the offensive side, Thomas Müller, Jamal Musiala and Kai Havertz are all outstanding players who can bring different skills to the table. Müller, for example, can use all his experience to perfectly tell his teammates in which situations they should start to press.
DM/CM – Joshua Kimmich (FC Bayern München)
DM/CM – Leon Goretzka (FC Bayern München)
DM/CM – Ilkay Gündogan (Manchester City)
CAM – Kai Havertz (Chelsea FC)
CAM – Florian Wirtz (Bayer 04 Leverkusen)
CAM – Jamal Musiala (FC Bayern München)
CAM – Julian Brandt (Borussia Dortmund)
CAM – Thomas Müller (FC Bayern München)

Germany attack
In attack, the German national team is lacking a real top scorer. One can see this in the fact that there is not a single striker whom the bookmakers consider to have a reasonable shot at winning the "Golden Boot" at the 2022 World Cup in Qatar.
With Karim Adeyemi and Youssoufa Moukoko, there are two young BVB talents in the squad who, however, still lack experience on the very big world stage of football. To make matters worse, Timo Werner, an experienced player, is injured.
Things look better on the right wing, where there is an absolute elite player in Serge Gnabry, who is an exceptional standout due to his speed and finishing ability. The same would apply to Leroy Sané on the left wing, but the former Manchester City foreign player is not at his absolute best.
RW – Serge Gnabry (FC Bayern München)
RW – Jonas Hofmann (Borussia Mönchengladbach)
LW – Leroy Sané (FC Bayern München)
ST – Niclas Füllkrug (Werder Bremen)
ST – Youssoufa Moukoko (Borussia Dortmund)
ST – Karim Adeyemi (Borussia Dortmund)


Germany competition flair
"Football is a simple game. Twenty-two men chase a ball for 90 minutes and at the end, the Germans always win." This quote originates from former world-class striker Gary Lineker after the "Three Lions" lost to the German national team in the semi-finals of the 1990 World Cup in Italy.
The German national team used to have a reputation for being at its best during major events such as World Cups and European Championships. Germany is known for its famous tournament mentality like no other team, even if this reputation was certainly scratched after the 2014 World Cup. After all, at the last World Cup in Russia, for the first time in the history of the German national team, they were eliminated at the group stage, finishing behind Sweden, Mexico and South Korea.
They are looking to summon up that infamous tournament mentality again under Hansi Flick, and with the likes of Manuel Neuer and Joshua Kimmich, for example, there are a number of players who perfectly embody the famous winning gene.
The last few years have left scratches, but Germany will still have a strong confidence when the finals start in Qatar.

---

---
Germany World Cup history
Germany is one of the most successful national teams in the world and, like Italy, have won World Cup finals a total of four times. Only Brazil have been more successful, with five titles to date. The first World Cup title was celebrated in 1954, which would later go down in history as " The Miracle of Bern". In the final, they came back from an early 2-0 disadvantage to beat Hungary 3-2.
Fun fact: Helmut Rahn's winning goal to beat Hungary 3:2 was later voted goal of the century.
In 1966, Germany reached the World Cup final for the second time in their history, but were beaten by England, with Geoffrey Hurst's extra-time goal (which was not actually a goal).
In 1974, they triumphed in the final against the Netherlands, although they fell behind after only two minutes due to a penalty kick. This goal marked both the first penalty kick in a World Cup final and the fastest goal in a World Cup final to date. Paul Breitner and Gerd Müller turned the game so that the DFB team under coach Helmut Schön could celebrate its second World Cup title.
Between 1982 and 1990, they reached the final of all three World Cups. However, after losing their endgames against Italy and Argentina, they finally managed to reach the final again in Italy in 1990. Coached by Franz Beckenbauer, the team took revenge for the defeat in the previous final, beating Argentina 1-0 at the Olympic Stadium in Rome.
After another defeat in the final in 2002, they were crowned world champions in Brazil in 2014 when they crushed the hosts 7-1 in the semifinals. In the ensuing final against Argentina, Mario Götze scored the only goal of the game in extra time.
---
At the World Cup four years ago in Russia, the seemingly impossible happened. The German national team was eliminated in the group stage for the first time in history. In retrospect, it must be said that the parting of ways with Jogi Löw, who had a lot of credit due to the title win in 2014, came far too late.
With coach Hansi Flick, things are now supposed to get back on track. Maybe already at the 2022 World Cup in Qatar!
---
FAQ – Questions and answers about Germany at the 2022 World Cup
When and how often did Germany become world champion?
Germany have won four World Cup titles so far. In 1954, 1974, 1990 and 2014 they won the most important trophy in football.
When did Germany qualify for the World Cup in Qatar?
Germany became the first team after host nation Qatar to qualify for the 2022 World Cup and will face Spain, Japan and Costa Rica in Group E.
Which coach will be in charge of Germany at the 2022 World Cup?
Hansi Flick is the coach of the German national team for the 2022 World Cup in Qatar. He is Jogi Löw's successor, who won the World Cup in 2014.