Ghana at the 2022 World Cup – Betting Odds & Tips
Ghana's national team participated in the World Cup for the first time in 2006 and made it to the round of 16 and the quarter-finals in their first two World Cup appearances. This year, coach Otto Addo again wants to get through the group stage and has brought several new players on board who have changed associations and will increase the quality of the team.
We analyze the African squad and give you the best betting tips for Ghana at the 2022 World Cup in Qatar.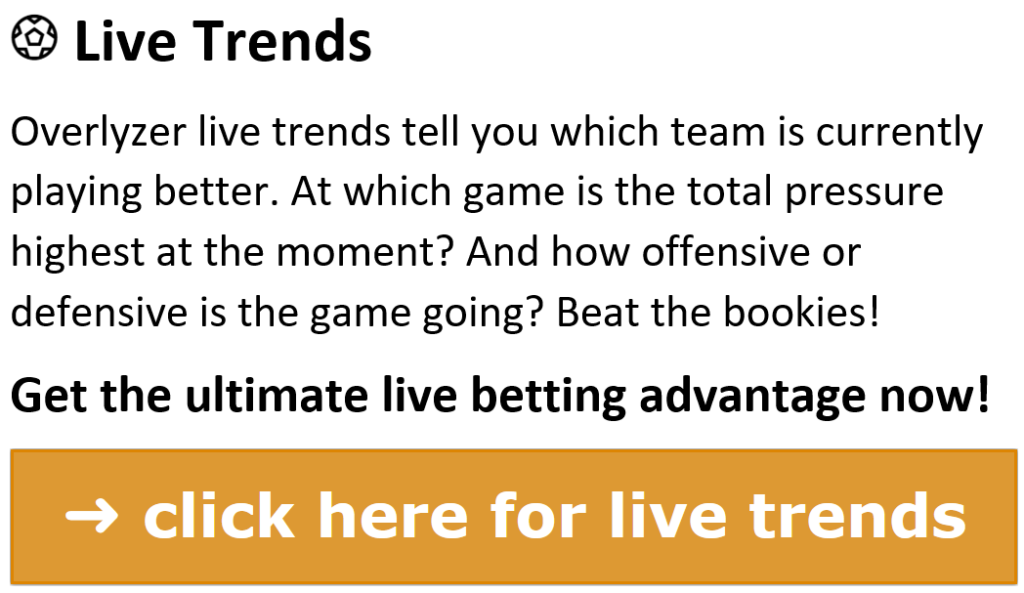 ---
Table of contents: Betting on Ghana at the 2022 World Cup
Ghana odds World Cup 2022
Current form and results
World Cup preparation
Ghana World Cup 2022 fixtures
Ghana World Cup 2022 squad
Ghana World Cup history
FAQ – Questions and answers about Ghana at the 2022 World Cup
---
---
Top Bookmaker for World Cup Betting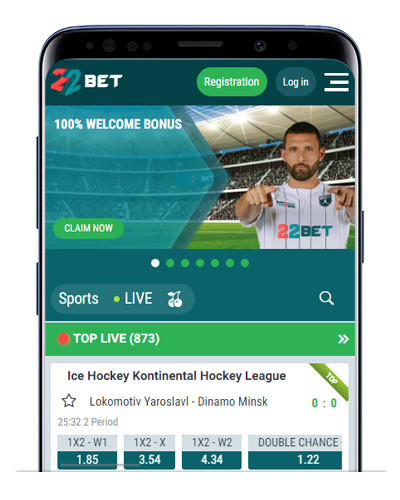 22Bet offers sports betting with high stakes and win limits. In addition, the betting company has a wide range of bets available. Customers who play with higher stakes and do not want to compromise on the betting selection will find 22Bet a great choice!
22bet Review
Sign up with 22BET and get 122 € Bonus
---
Ghana odds World Cup 2022
A World Cup title won by Ghana is highly unlikely, especially since the country disappointed badly at the 2022 African Championship, finishing last in the group behind Morocco, Gabon and the Comoros.
Given this performance, winning the World Cup is absolutely unlikely, even if neo-team boss Otto Addo managed to convince some players to change associations.
Football World Cup 2022 Winners Odds – top bookmakers
---
Betting companies rate Ghana as one of the biggest underdogs and offer odds of @285.00 on Ghana to win the World Cup. Only Costa Rica, Iran, Saudi Arabia, Tunisia and hosts Qatar are bigger underdogs according to the bookmakers.
It is also highly unlikely that Ghana will reach the final and a successful bet would be worth 81 times the stake at Bet365.
In Group H of the 2022 World Cup in Qatar, South Korea is another big underdog in this tournament, which most sports betting sites rate about as strong as Ghana.
Ghana have a decent chance against South Korea, but it will be anything but easy against the favorites Portugal and Uruguay, especially as they will not have good memories regarding the two opponents.
They lost to Portugal in the 2014 World Cup and were narrowly eliminated by Uruguay in the quarter-finals of the 2010 World Cup after a dramatic encounter.
A group win for Ghana currently gets odds of @12.00 and would therefore be a big surprise
---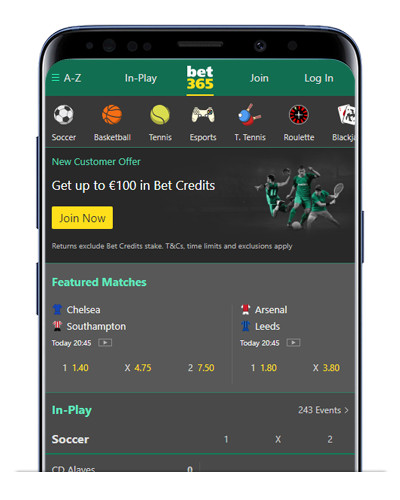 The most established name in world wide sports betting offers a huge range of betting options for new and experienced bettors. Bet365 is well known for great odds on sporting events from around the globe.
Bet365 Review
Sign up with Bet365 and get 100 €/$/£ Bonus
---
Interestingly, you can't currently bet on Ghana's most dangerous striker at Bet365. Inaki Williams has changed associations and will play for Ghana at the 2022 World Cup. The Athletic Bilbao star would be the most sensible pick for the winner of the "Golden Boot" if you absolutely want to bet on a Ghana international.
As a bet on Inaki Williams is not yet available, Andre Ayew and Jordan Ayew have the lowest odds of all Ghana team players for the top scorer of the tournament.
However, with this long-term bet, one should bear in mind that an early exit for Ghana is very likely and the attacking forces will probably not find too many opportunities to score numerous goals.
Andre Ayew will be World Cup top scorer @ 151.00 / Bet365
Jordan Ayew will be the World Cup top scorer @ 151.00 / Bet365
---
Current form and results
Ghana started their CAF qualifying campaign with a 1-0 win over Ethiopia and a 1-0 loss to South Africa that resulted in former coach Charles Akonnor losing his job.
With coach Milovan Rajevac, Ghana won the group on equal points with South Africa, but were eliminated in the group stage of the Africa Cup after poor performances, so Rajevac was also sacked.
Otto Addo took over as coach, but was also allowed to keep his main job at BVB as talent manager. After the embarrassment at the Africa Cup, Addo led Ghana into the play-off matches against Nigeria, which ended in two draws. Thanks to the away goals rule, Ghana booked their ticket to the World Cup in Qatar.

---
➜ grab the ultimate live betting advantage with Overlyzer now!

Beat the Bookmakers!
---

Fun fact: Ghana won the African Championships three times, but these victories were long ago, dating back to 1963, 1965 and 1982. The youth team performs better than the men's national team. The U17 team became world champions in 1991 and 1995, and the U20 team won the title in 2009.
After most games in 2022 did not go according to plan at all, it was a bit of a surprise that Ghana also competed against World Cup favorite Brazil in September. In the 3-0 loss to the Selecao, Ghana had absolutely no chance and was well served not to concede more goals.
In foresight, however, another test match against the underdogs from Nicaragua was scheduled immediately afterwards, in which they were to gain a bit of self-confidence.
Not everything went according to expectations against the Central Americans either, however, and Ghana stumbled to a 1-0 win despite overwhelming superiority.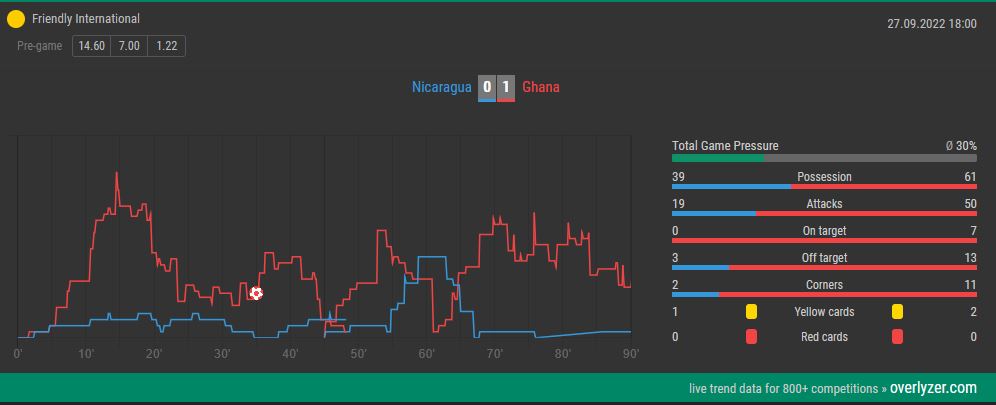 Issahaku Fatawu, who is only 18 years old, scored a goal that finally secured Ghana's victory over Nicaragua. The pressure ratios shown in our live graph, however, show that Ghana should have won by a much higher margin here.
However, the test match against Nicaragua had another exciting aspect: Athletic Bilbao top striker Iñaki Williams, who already played a friendly international match for Spain in 2016, made his debut in the Ghanaian team and could become a new weapon in Ghana's attack.
---
World Cup preparation
Ghana is one of the teams that played the most international matches of all participating nations in 2022. However, the Africans will continue to do some testing.
Shortly before the start of the tournament, Ghana will face Switzerland in a friendly, which will be a suitable warm-up for the tournament.
17 November 2022: Switzerland – Ghana
If Ghana arrange more matches, we will inform you on this page in time.
Statistics for Ghana International matches in 2022
| | | | | | | | |
| --- | --- | --- | --- | --- | --- | --- | --- |
| Date | Opponent | Venue | Result | XG | Possession | Accuracy | Duels won |
| 05/012022 | Algeria | A | 0 – 3 | 0.23 : 0.78 | 42,73% | 82,43% | 43,18% |
| 10/01/2022 | Morocco | N | 0 – 1 | 0.31 : 0.88 | 42,16% | 75,54% | 47,15% |
| 14/01/2022 | Gabon | N | 1 – 1 | 0.21 : 0.60 | 48,88% | 82,73% | 46,57% |
| 18/01/2022 | Comoros | N | 2 – 3 | 1.31 : 1.36 | 63,90% | 77,93% | 56,07% |
| 25/03/2022 | Nigeria | H | 0 – 0 | 0.13 : 0.36 | 53,28% | 82,02% | 57,27% |
| 29/03/2022 | Nigeria | A | 1 – 1 | 0.45 : 2.14 | 40,28% | 75,00% | 43,32% |
| 01/06/2022 | Madagascar | H | 3 – 0 | 2.55 : 0.43 | 68,86% | 84,65% | 52,02% |
| 05/06/2022 | Central Afr. Rep. | A | 1 – 1 | 0.42 : 0.38 | 72,33% | 90,38% | 50,51% |
| 10/06/2022 | Japan | N | 1 – 4 | 0.30 : 2.32 | 44,65% | 86,16% | 46,38% |
| 14/06/2022 | Chile | N | 0 – 0 | 0.50 : 0.26 | 48,85% | 88,37% | 44,10% |
| 23/09/2022 | Brazil | N | 0 – 3 | 0.53 : 4.66 | 39,02% | 86,59% | 44,39% |
| 27/09/2022 | Nicaragua | N | 1 – 0 | 3.00 : 0.29 | 60,02% | 86,40% | 53,65% |
| 17/11/2022 | Switzerland | N | | | | | |
---
Ghana World Cup 2022 fixtures
On the first day of group play, Ghana will meet the favorites from Portugal. The match will take place on November 24th 2022 in Doha and will be played at Stadium 974. In the second group match, they will meet South Korea four days later, a team that should be on a par.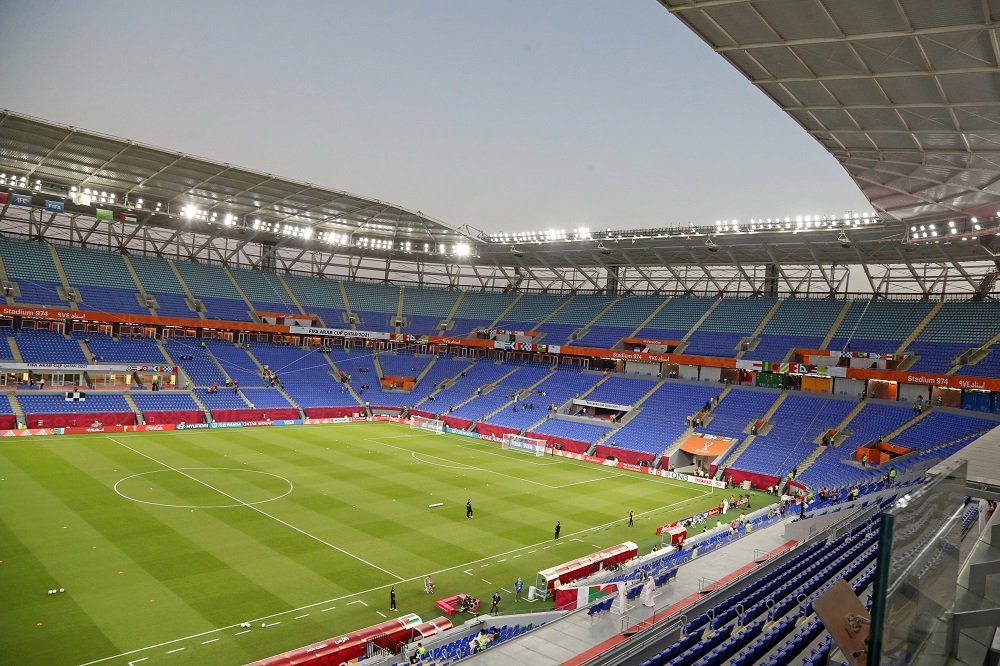 The last group match will take place in al-Wakra on 2 December 2022. If they manage to get three points against Uruguay, they could take revenge for their elimination from the 2010 World Cup.
Date
Time
(local)
Group
Stadium
Match
Result
Nov. 24
7 p.m.
H
Stadium 974
Portugal – Ghana
Nov. 28
4 p.m.
H
Education City
South Korea – Ghana
Dec. 2
6 p.m.
H
al-Janoub
Ghana – Uruguay
➜ see the complete World Cup 2022 match schedule
---
Ghana World Cup 2022 squad
Fans' highest hopes are pinned on coach Otto Addo, who led his team back to success after their disgraceful elimination from the Africa Cup and brought stability to the team.
Addo also brought some fresh blood into Ghana's squad, as he convinced several players, such as Inaki Williams and Ransford-Yeboah Koenigsdörffer, to switch to the Ghana FA.
No one expects Ghana to succeed in this tournament. Perhaps that is exactly why the team will be able to surprise everyone.
Ghana Goalkeeper
Otto Addo has selected Charlton Athletic goalkeeper Joe Wollacott for the play-off matches against Nigeria. Wollacott's greatest strength is his technique with his feet, so he could play an important role in his team's build-up play. However, the Charlton Athletic goalkeeper suffered an injury just a few days before the tournament when he broke a finger during his warm-up and is therefore out of action for the tournament in Qatar. Very unfortunate!
The number 2 goalkeeper is former Liefering keeper Lawrence Ati Zigi, who moved from Red Bull Salzburg to FC Souchaux and is now a regular goalkeeper at St. Gallen. He should now have the best chances for a place in the starting line-up after Wallacott's injury.
GK – Joe Wollacott (Charlton Athletic)
GK – Lawrence Ati Zigi (St. Gallen)
GK – Abdul Nurudeen (KAS Eupen)
GK – Danlad Ibrahim (Asante Kotoko SC)

---
Ghana Center Back
Things look better in centre-back, where Leicester foreign player Daniel Amartey and Alexander Djiku are two strong defenders who are in their prime footballing years. There are also good alternatives, such as Joseph Aidoo of Celta Vigo.
Southampton defender Mohammed Salisu has a decent chances of being in the starting line-up.  Salisu made big progress in recent months and could displace one of the regular centre backs.
CB – Daniel Amartey (Leicester City)
CB – Alexander Djiku (Racing Straßburg)
CB – Mohammed Salisu (Southampton FC)
CB – Joseph Aidoo (Celta Vigo)
CB – Alidu Seidu (Clermont Foot)

---
Ghana Full Back
Abdul-Rahman Baba from Reading FC and Gideon Mensah are fighting for a place on the left side of defense. Mensah completed part of his training at RB Salzburg, but despite his talent never made it into the team.
At right back, there was also a Reading foreign player in Andy Yiadom, but he lost his regular place to a new player. Tariq Lamptey, who is performing strongly at right-back for Brighton & Hove, played Yiadom out of the team.
RB – Tariq Lamptey (Brighton & Hove Albion)
RB – Denis Odoi (Club Brugge)
LB – Abdul-Rahman Baba (Reading FC)
LB – Gideon Mensah (AJ Auxerre)

---
Ghana Central Midfield
In the centre of midfield, Thomas Partey is one of the few stars in the Ghana team. The strong defensive midfielder has been plagued by injuries in the past, so Ghana fans will have to keep their fingers crossed that the 29-year-old will be fully fit for the World Cup.
Alongside Partey, Owusu could operate in defensive midfield, however Owusu has also struggled with injuries during the 2022/23 season.
Should Owusu be injured, the chances of Edmund Addo, who has already gained Champions League experience with Sheriff Tiraspol, will also increase.
DM – Thomas Partey (Arsenal FC)
DM – Elisha Owusu (KAA Gent)
DM – Salis Abdul Samed (RC Lens)
CAM – Mohammed Kudus (Ajax)
CAM – Daniel-Kofi Kyereh (SC Freiburg)

---
Ghana Attack
Ghana fans are eagerly awaiting the arrival of newly "acquired" star player Inaki Williams, who should significantly increase the quality of the forward line. Jordan Ayew is also an option up front, but like his namesake Andre Ayew, he can also start on the left wing.
Issahaku Fatawu could be an interesting player on the right wing, but Osman Bukari from Red Star is also a strong alternative. On the left, the two Ayews can be deployed, as well as the young talent Kamaldeen Sulemana, who would probably even be the more exciting option.
RW – Osman Bukari (Roter Stern Belgrad)
RW – Issahaku Fatawu (Sporting)
RW – Kamal Sowah (Club Brugge)
LW – André Ayew (Al-Sadd SC)
LW – Daniel Afriyie (Hearts of Oak)
LW – Kamaldeen Sulemana (Stade Rennes)
ST – Inaki Williams (Athletic Bilbao)
ST/LA – Jordan Ayew (Crystal Palace)
ST – Antoine Semenyo (Bristol City)

---
Ghana Competition Flair
Ghana's greatest achievements date back some time. The national team won the African Football Championship four times (1963, 1965, 1978 and 1982), but has not been able to replicate these triumphs in recent decades, despite having thoroughly talented players in its ranks.
At the World Championships, the nation's biggest successes so far have been a quarter-final and a round of 16 appearance.
The national youth teams have been much more successful in the recent past, but the Africans have not been able to capitalize on their numerous talents.

---
---
Ghana World Cup history
Ghana participated in a World Cup qualifier for the first time in 1962 and failed to qualify in their first nine attempts. It was not until 2006 that the West Africans qualified for a World Cup tournament, where after losing to Italy and beating the Czech Republic and the USA, they made it to the last 16 on their first appearance, where they lost 3-0 to Brazil.
Their greatest success at a World Cup came four years later in South Africa, when they finished second in their group behind Germany and ahead of Australia and Serbia to reach the last 16, where they beat the United States in extra time. In the quarter-finals, they lost a thrilling football match against Uruguay on penalties and therefore missed out on a semi-final against the Netherlands.
Four years later, they were the only team to pick up a point against later world champions Germany, but as they lost their group matches against the USA and Portugal, they failed to advance to the round of 16. In 2018, they lost out to Egypt in the qualifiers.
---
FAQ – Questions and answers about Ghana at the 2022 World Cup
Did Ghana qualify for the 2022 World Cup?
Ghana qualified for the World Cup in Qatar as coach Otto Addo's side beat Nigeria in the World Cup play-off thanks to the away goals rule.
Which African countries have qualified for the World Cup?
Besides Ghana, Cameroon, Morocco, Tunisia and Senegal qualified for the 2022 World Cup in Qatar.
Who is Ghana's coach at the 2022 World Cup?
Otto Addo, BVB's talent manager, will lead Ghana to the World Cup in Qatar. The German-Ghanaian football coach took over as head coach in February 2022.
Who are Ghana's stars at the 2022 World Cup?
Inaki Williams switched national associations before the 2022 World Cup and is now eligible to play for Ghana in Qatar. The star striker from Athletic Bilbao is one of the best strikers in the Primera División.
Who will Ghana play against at the 2022 World Cup?
Ghana will face Portugal, Uruguay and South Korea in Group H. Ghana will start their World Cup campaign on November 24th with a match against Portugal, followed by a clash against South Korea on the second day of group play. On the last day of group play, they will face Uruguay.
What was Ghana's best result at a World Cup?
Ghana's best result was reaching the quarter-finals at the 2010 World Cup in South Africa.
Who is Ghana's record international and record goal scorer?
Asamoah Gyan is both a record international and a record goal scorer. The striker scored a whopping 51 goals in 109 international matches.