Double Chance Betting on Football – Tips & Strategy
Double chance (DC) is a type of bet that is commonly available as part of the football sportsbook offering of most online bookmakers. While three outcomes are possible with a 3-way bet (1X2), only two possibilities remain with a double chance bet.
Doing so does not mean that one option is removed completely, but rather that two of the three outcomes are combined into one option. This means that three different double chance bets are available for each football match:
Best Bookmaker for Double Chance Betting
Massive Odds, wide range ob bets & high Limits at trusted bookmaker 22Bet

➜ sign up and get 122€ Bonus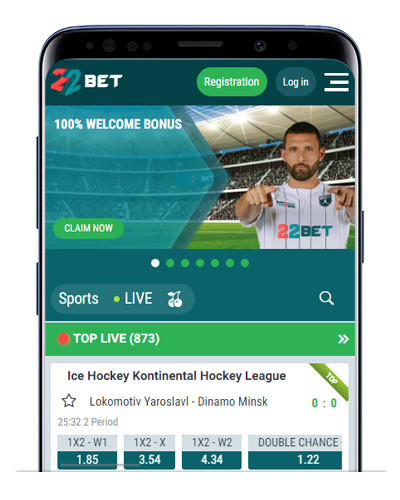 22Bet offers sports betting with high stakes and win limits. In addition, the betting company has a wide range of bets available. Customers who play with higher stakes and do not want to compromise on the betting selection will find 22Bet a great choice!
22bet Review
Sign up with 22BET and get 122 € Bonus
---
| | | |
| --- | --- | --- |
| | Outcome 1 | Outcome 2 |
| Bet 1: | Home win (1) | Draw + Away win (DC x2) |
| Bet 2: | Home win + Draw (DC 1x) | Away win (2) |
| Bet 3: | Home win + Away win (DC 12) | Draw (x) |
The double chance bet can therefore be in the variants 1x, 12 and x2. The bet is won if one of the two outcomes covered by the DC bet occurs.
| | | |
| --- | --- | --- |
| Bet | Won | Lost |
| DC 1x | If Home win or draw | If Away win |
| DC 12 | If Home win or Away win | If Draw |
| DC x2 | If Draw or Away win | If Home win |
Incidentally, the double chance bet is not just restricted to the world of football, but can also be found in any other type of sports betting, anywhere where matches can end in a draw. These include (after regular time) handball, basketball and ice hockey, for example.
---
Double chance variations and extensions: Usually most bets offered are based on the result at the end of regular match time. Depending on the bookmaker, the result of the 1st and/or 2nd half can also be selected as a double chance bet.

Occasionally special bets are available that combine a double chance bet with another type of bet, such as an Over/Under, which adds the following bet option: "DC 1x and Over 2.5 Goals".

Sports Betting Basic Knowledge
---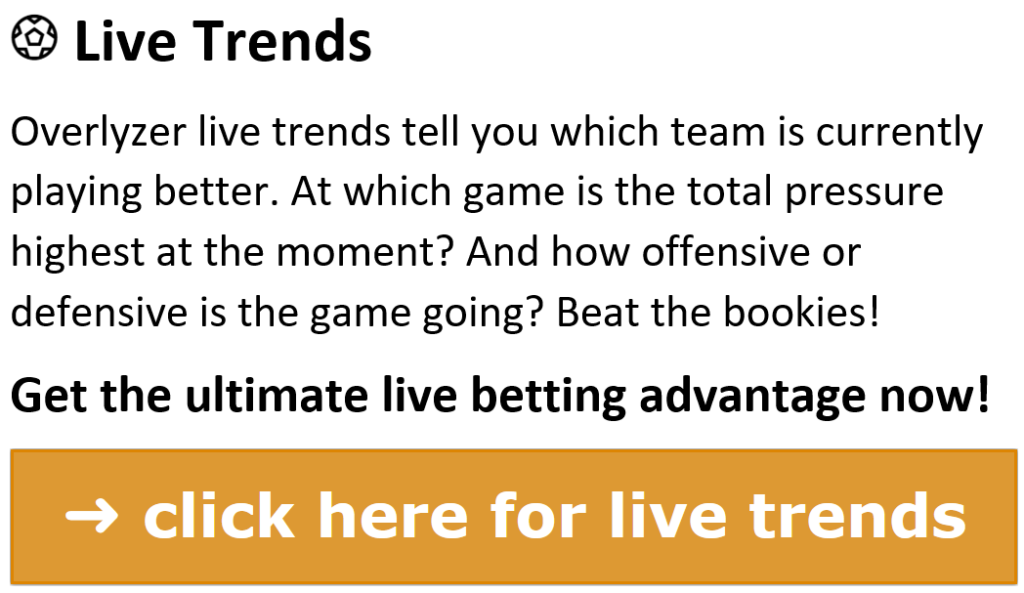 ---
Why choose a double chance bet? The advantages and disadvantages
As the name implies, choosing a double chance bet doubles your chances of winning. Statistically, the distribution of chances in a three-way bet is 1:1:1. However, this distribution is different in reality, as the teams are often of different strengths.
---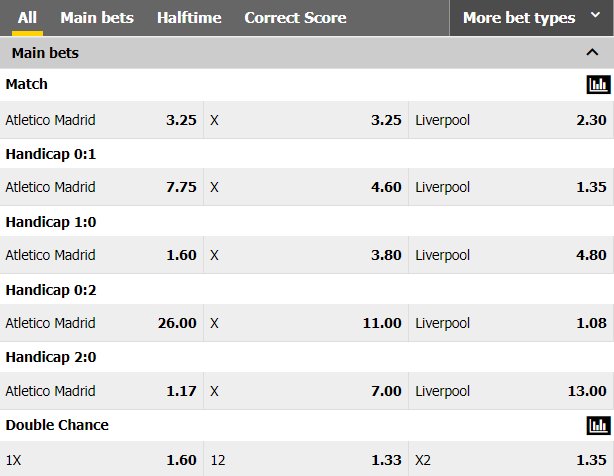 ---
If two outcomes are combined into one, or – in other words – two match results out of three are covered by one selection, the average distribution of chances becomes 2 : 1.
The probability of the double chance bet winning is therefore 66.6 percent (recurring), while the alternative outcome has a probability of 33.3 percent (recurring) – of course, only from a mathematical point of view with the assumption that the teams are exactly equal in strength.
So, since riskier bets always get higher odds, lower earnings should be expected from a double chance win.
The correlation between a higher chance of winning and lower odds is, at the same time, the greatest advantage and disadvantage of this type of bet. It is important to remember that double chance bets need to be used under the right circumstances, to take advantage of the peculiarities of this bet and hopefully secure a win.
---
---
Using DC as part of your bet strategy
Double chance betting is always a good pick when there is great uncertainty over the outcome of a game. If you have reason to believe – based on prior indications – that a surprising victory by an underdog is likely, but don't want to risk too much, choosing DC combined with a draw would be a good strategy. In this way both match outcomes are covered and the odds are still attractive.
Alternatively, there are also some situations where the favorites may be satisfied with a draw, such as in the case of an away game when the coach would rather take a "safe" point than risk too much. Another possibility often takes place in second legs of knockout competitions, when a point is enough for the favorite to progress.
---
---
Even if on paper a win might seem realistic, the given conditions might affect the favorites' performance. In such cases, a bet on a favorite can be made safer by adding a draw to the corresponding DC bet.
Selecting double chance could also make one feel safer in cases where psychological factors are involved, for example, when a match against a bogey-team awaits the favorite squad. Often you also resort to the double chance when the team to be favored must play an away game. In these cases, it is often a good idea to hedge your bets with a draw.
A popular use for this betting type is also as part of a combination bet, to lessen the risk of a betting variant that by itself is quite risky. By combining several bets, attractive winnings are of course also waiting when using the DC bet.
➜ best betting sites for highrollers
Double Chance Betting at a Glance
| | |
| --- | --- |
| Greatest advantage: | Higher chance of winning |
| Biggest disadvantage: | Lower odds offered |
| Availability: | On all types of sports where there are three possible match outcomes (home win, draw, away win) |
| Use: | To make betting on an underdog safer, or to minimize the risk of individual bets in a combination bet. |
All betting markets explained in detail